Why Are Payday Loans Bad?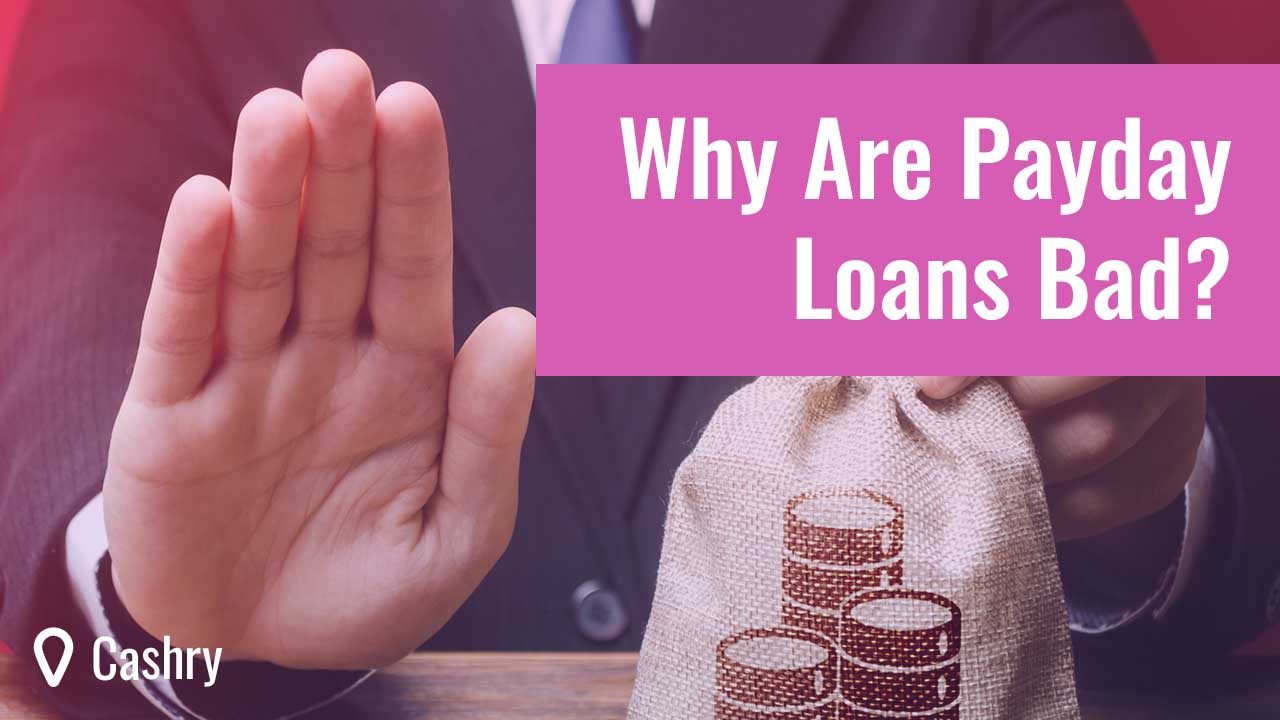 When you need money, you might turn to the first available source. For some individuals, that means payday loans. Typically, these people do not qualify for credit cards, nor do they qualify for regular personal loans. Needing money quickly, they visit payday loan stores or short-term money-lending institutions. This serves to make their financial situation worse over the long term. Sure, they obtain the funds for the immediate need or needs, but at a high cost. You need to get the answer to the question "why are payday loans bad?"
How high a cost depends on the lending institution, but typically payday loans come at a rate of between 18 to 25 percent. Most states limit the interest to 25 percent, but some states harbor legal loopholes that allow these lenders to charge truly exorbitant interest. While we are not talking about loan shark rates, they remain pretty bad.
Avoid Payday Loans Online to Avoid Negative Feedback Loops
Obtaining one of these loans starts a negative feedback loop that hurts you. Okay, anything negative hurts you, but payday loans kill your financial future. You don't want to do that, do you? I mean, you could have fabulous wealth and build it pretty easily, even if you don't see it right now.
Think about it this way: This guy named Dwayne Johnson played high school and college football. He tried to make it as a pro football player, but that did not work out. He got cut from the NFL, moved to Canada, and tried playing in the CFL, where he got cut. Far from a star player, he did not make the eye-popping salary people think all pro football players make. When he left Canada to move back to the US, he had $5 USD in his pocket. Let me put that in an international context. That means he had 100 Mexican pesos. In Euros, he had 4.19 €; that equals 6.16 Canadian dollars or 554.30 yen. That is 2045.00 Nigerian naira for context.
Dwayne Douglas Johnson (The Rock)
Success isn't overnight. It's when every day you get a little better than the day before. It all adds up.
I am not a fan of discussing people's net worth because I think a person's value comes from mindset, grind and shine, and their personality. For the purposes of demonstrating that you don't need payday loans to become wealthy, I am willing to make this one exception. Today, that failed football player who scraped through college, one semester earning a .07 GPA, found his calling as a pro wrestler, actor, and businessman. He parlayed that $5 into a net worth of $350 million. You know him better as The Rock.
You don't need payday loans to go further and it won't help you fall forward.
Payday Loans Make an Emergency Worse
So, while you peruse your finances and think, "Crap, I need money NOW!" and you think you will just meander over to the payday loan store where you got a check cashed, bad idea. That is because you dig yourself into a hole you may not escape from.
So, Why Are Payday Loans Bad?
You have many alternatives besides a negative loop of one payday loan after another. That is what it turns into, too. You pay the one big bill or use the money for a need, then you need to pay it back. You pay it, but then you need money for your regular bills, so you take out another payday loan.
It may seem like you could do it forever and break even, but payday loans, like other loans, do not work that way. You pay interest. So much interest!
Even when you have abysmal or no credit, you can find many better alternatives than taking out a payday loan. All of the other alternatives help you save money and cost you nothing. There's an old saying, "It's the interest that kills you." It's true. Individuals with bad or no credit obtain horrid interest rates. You probably resorted to a payday loan because you could not obtain a credit card. A credit card still means a loan, but with a good credit score, you can nab one that offers no interest for the first year.
Talk about better alternatives! When you work paycheck to paycheck, the only solution is to manage to escape the hole and the negative feedback loop of payday loans. You have to achieve the point of having money in the bank, an emergency fund you can rely on, and investments to help you build wealth over the long term.
Example: Let's do some quick maths:
You have a medical emergency arise. You need $1,000 to pay for expensive medicine. Your first thought is a payday loan because you need the medicine today, but you do not get paid for a week and a half. You already spent the money from your paycheck on paying bills
Let's say as a knee-jerk reaction, you took out the payday loan. You have the $1,000 you need, and you buy the medicine. You had to provide your checking account information and sign a waiver stating that if you do not repay it on time, the loan store can withdraw the money on the loan's due date. Then you also sign a promissory note just like any other type of loan, but this loan carries with it an interest rate that you might not think about but need to duly consider. You pay for the money you borrow.
For example, at Advance America, that $1,000 loan costs you $246.60 in interest and fees. Since many people living paycheck to paycheck work hourly jobs and get paid bi-weekly, those are options chosen for this example. Do you really want to pay 200.8 percent APR?
You do get to break your payments up at least. The US government made them change their practices. Once upon a time, you had until your next pay period to pay in full. It was worse than if you made a late payment to your bookie. Now, you get to make four payments of $311.65 each. Chances are good that if you did not have that money for the medicine, you do not have the added $311.65 every two weeks.
Assuming you find a way to cut a ton of other things out of your normal expenses, you pay off the $1,246.60 on time. Now, you are out more money for the medicine than it would have cost you without a loan.
Maybe the expensive med worked and now your health restored, you can get a part-time job in addition to your full-time job. It would have been smarter to do that in the first place and save up the money. People only get ahead in life when they save money instead of spending it. You budget; you stick to the budget.
On the other hand, what if you need another round of the med? You need to spend another $1,000 for the medicine or you remain sick. Well, you know that 1K will cost you $1,246.60. Now, you are in the hole for the $2,000 for the medicine and for $492 extra.
As long as you need more money than you make, you will need a payday loan. Every one of those loans will cost you $246.60 plus the loan amount that you did not have in the first place. Although you pay back the loan, you do not get out of the hole. For every payday loan you take out, you put yourself deeper in debt because you paid 200.8 percent interest to pay the immediate bill.
Avoid Direct Payday Loans by Finding a Better Way
Payday loans do not look at your credit score and history like a credit card would to determine your interest rate. And that is also sometimes a reason why people go with this option: because they do not check your credit score! But in fact, these financial lenders assume that if you walk into their store for money, you have poor credit. And therefore they will apply high interests.
However, the good news is that you have alternatives! You should explore them. Because a payday loan never makes a good idea.
Before I get to sounding too preachy and let me say, I have always abhorred the preachy, know-it-all set, let me interject that I learned this the hard way. When I was just out of college, I had to take out not one, but three of these because I had a medical expense that my insurance did not cover. It happened when I was busy paying off college loans and I had no extra money. It happens. I didn't have that person around who had already made those mistakes and I did.
Now, I write for Goalry and cover many of the topics I wish someone had been there to explain to me. So, I am speaking from experience and once I aged a little, like mature cheese, I learned better. I am passing that along.
Your Alternatives to Payday Loans
1. Get a Second Job
Do it before you need extra money. Live off of only the money you make at your first job. Put all of the earnings from the second job or side gig into a savings account. There are tons of second job or side-gig you could do, you can even consider working a second job from home!
2. Find Non-profits That Help With Emergencies
If you are looking for money regarding medical emergencies, you can ask your doctor immediately what pharmaceutical companies assist indigent or lower income or the working poor. The latter refers to individuals and families who live paycheck to paycheck. Many pharma companies offer programs to provide income-qualifying individuals with the medication they need. You only have to apply and prove your income. Other non-profits help with the cost of operations and medical equipment. If your child falls ill, check St. Jude Children's Hospital for assistance. You may qualify for help with food or other assistance from a partner of the Bob Hope Foundation.
3. Ask Family or Friend
Work out an interest-free payment plan with them. You could try to handle everything yourself, but if you exhaust your savings or have none when the emergency occurs, you need to ask for help from some source rather than take out a payday loan.
However, asking friends or family can result in many tentions and you should therefore be really cautious when borrowing money from someone you know and like. You could therefore consider setting up a Loan agreement with them.
4. Sell Something
You could use a pawn shop or sell something on eBay or Amazon to quickly make some money. You will get instant funds from a pawn shop.
If you do not need the item any longer, you can simply sell it to the shop rather than pawn it, another type of loan. And if you have many different items you no longer need, you could also consider a garage sale.
Another opportunity, if you have some artistic skills, is to sell handmade products on websites such as Etsy doing just that!
5. Liquidate Potential Stocks and/or Cryptos
Maybe your grandmother bought you bearer bonds or other types of bonds years ago. You may not have understood what they were at the time, but you could sell those now and have the money.
It is the same if you have some cryptos. Even if based on the market it can be more or less interesting, this is still a possible solution you could choose to get money right now without having to take a loan.
6. Cut Items Out of Your Budget
You only need rent/mortgage payment, utilities such as electric and natural gas, and groceries. That provides survival mode. Other expenses are more desires than needs.
Therefore, you could consider cutting off your satellite or cable TV, your subscriptions to Netflix, etc. You stop your spending on clothing and makeup boxes and the like. Instantly, you have money. You might have enough for the expense. Of course, you can decide go back to spending on the frivolous stuff if you want, but after you deal with the emergency.
One huge expense is driving. If you live in a major city, buy a bus pass or a subway/train pass. These cost $50 to $100 per month, which slashes your commute budget. You take public transportation everywhere. This works whether you walk or use wheels. All buses are legally required to be handicapped accessible.
For instance:
The average cost for a gallon of gas in the US currently stands at $3.078. If your vehicle has a 14-gallon tank, a relatively common size, you would spend $43.092 on a tank of gas. Students, handicapped, and senior citizens qualify for reduced costs on a monthly bus pass. The average cost for an all-you-can-ride bus pass in the US is $90 per month. That reduces your costs to the equivalent of two tanks of gas plus taxes. You save all the wear and tear on your vehicle, too.
Do the maths and decide based on your own situation!
Emulate the Successful Who Also Started Out Middle Class
That may seem improbable now. It may seem impossible. But if Dwayne Johnson can go from $5 to millions, then you can, too. You need to find your calling. For sure you can do something better than anyone else. You have to find that something and do it every day. He represents a larger set of people. Bill Gates, the late Steve Jobs, and Steve Wozniak weren't always rich. They started their mutual first companies together in a garage using their personal tools and equipment.
Those billionaires did not start that way. Ted Turner, who founded CNN and Headline News among many other cable TV stations, began as a hardworking, working-class guy. He had a regular job in communications, and he saved up his money so he could buy a local cable TV station. It cost him about $40,000. He worked at it every day and built TEI – Turner Enterprises, Inc.
They did not put themselves in the hole though. They bootstrapped and budgeted.
The Key is Learning!
Okay. Maybe you do not know what that means yet. Goalry can help with that. Everything you see on this website is free for your consumption. You read every blog. You learn all the financial tips and tricks. How to start investing in cryptocurrency with zero dollars. You learn how to mine cryptocurrency with your phone. How to effectively budget. You learn how to come up with your own idea for a side gig that you turn into a business. In fact: You learn.
The kind of things you learn here point you off-site, too. We don't want to monopolize your time or attention. For that reason, you find links to other sites besides Budgetry®, Loanry®, Debtry®, Taxry®, Wealthry®, and so on. And all these sites include places to earn a financial education for free. Yes, for no money! Of course, you can still learn regular things thanks to websites like edx. For instance, this website lets you take classes at Harvard, UC Berkeley, MIT, Caltech, La Sorbonne, … and many more.
Whatever your interest, you learn the information on how to do it for free. That lets you land your first job or independent contracting gigs, which lets you make money. You save that and you pay for an actual college education. Then you use your degree to land a better job or entice investors.
Then Get Inspired by Those Who Succeeded
You study the people who already did what you wish you could do, then you repeat their process. Most of the people did not start out wealthy who have fabulous wealth now. While it may seem like they have it made and have easy jobs, The Rock has laughed at the notion that he only works the days people see him on television. When wrestling, he trained daily. When shooting films, actors and actresses work on set six days per week, then learn lines on the seventh day. Their workdays start at about 4 am and their time on set typically ends between 2 pm to 4 pm.
There are many ways to discover about people way of working and acting to become wealthy. That could be a good starting point for you to motivate yourself and find some good ways to move forward financially speaking!
Final Thoughts
Success does not come overnight, but you can build it over the long term.
Avoid payday loans because they do not get you money in the bank. Payday loans do not put you ahead, on the contrary, they put you in the hole. Get a second job instead or some side-gigs. Work like you're already a millionaire or billionaire, so you can become one.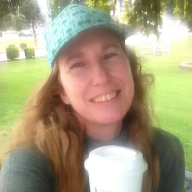 Carlie Lawson writes about business and finance, specializing in entertainment, cryptocurrency and FOREX coverage. She wrote weekly entertainment business and finance articles for JollyJo.tv, Keysian and Movitly for a combined seven years. A former newspaper journalist, she now owns Powell Lawson Creatives, a PR firm, and Powell Lawson Consulting, a business continuity and hazards planning consultancy. She earned BAs in Journalism and Film & Video Studies from the University of Oklahoma. She also earned her Master of Regional & City Planning at OU. Her passion lies in helping people make money while reducing risk.