How to Get a Loan without a Cosigner?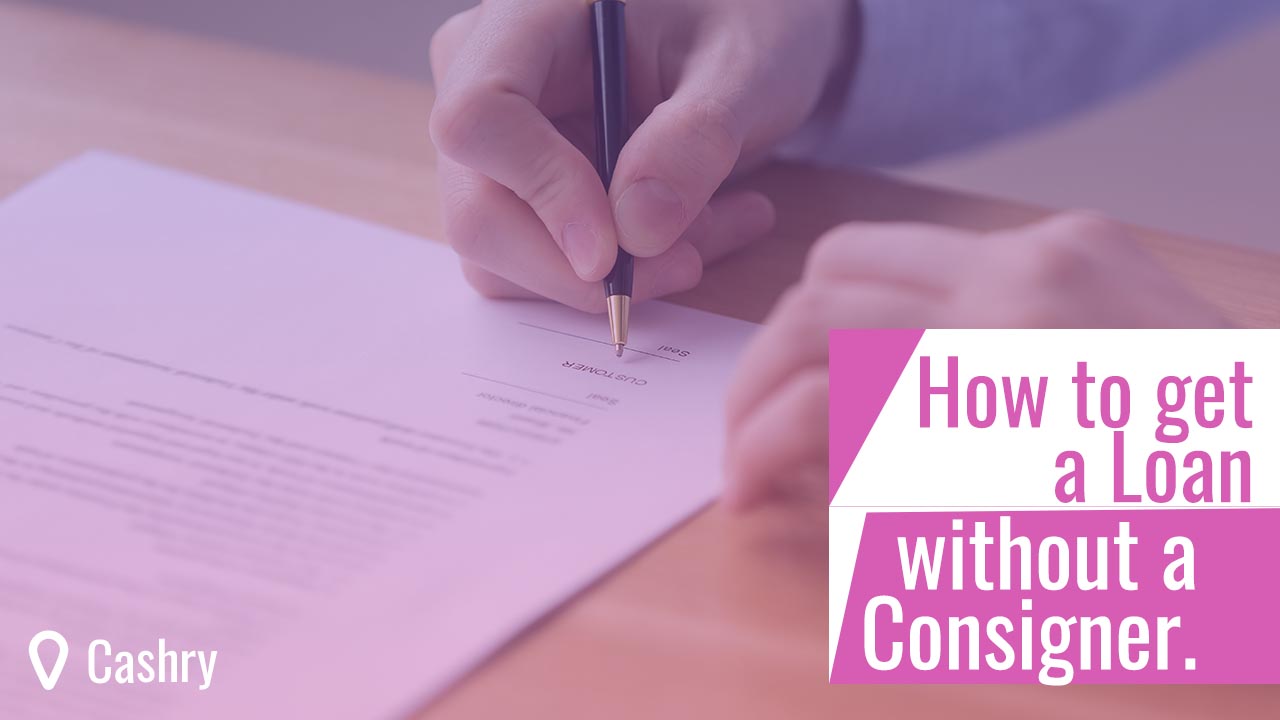 Most adults want to do things themselves. They prefer the independence. You cannot always do everything alone though, because at times you need someone to vouch for you. Loans fall into that category.
Sometimes you need a co-signer. You might not want one, but you may need one. It depends on a few things we are dealing with below.
What the Heck Is a Co-signer?
The term co-signer, or cosigner, refers to an individual who backs another person's loan. The cosigner agrees that if you cannot make the payments, they will re-pay the loan as described in the promissory note. To the financial lending association, this improves their risk outlay because the bank now has not one, but two people it could collect money from to repay the loan.
When Do You Need a Co-signer?
In three common situations, you cannot avoid having a co-signer:
You have not yet attained the legal contracting age of 18.
You have no credit or bad credit.
And if you do not have employment suitable for re-paying the loan.
While there's not a time machine to let you zip forward to when you hit 18, you can probably do something about the credit situation and about the amount of income you earn.
If you are not yet 18, you probably have no choice: you need to ask your mom or dad to sign for your loan. It's maybe for your first car or motorcycle and you will need their permission anyway because you would not yet be old enough to purchase your own insurance either. You cannot drive in any US state without meeting its insurance requirements.
But now let's assume you have already reached the age of 18. As long as you know ahead of time that you will need to take out a loan, such as a student loan or a car loan, you can plan ahead and raise your credit score.
What if I Don't Want a Cosigner?
There are many reasons why you might not want a co-signer or you might not be able to find one.
You may have to use one of these ideas because you may not know a person that you could get to cosign for a loan. Perhaps you have no family and have always been a loner. It happens. Or maybe you just don't want to involve someone in you getting a loan and that would be another great reason!
Anyway, the fact is that you do want to take out the loan on your own and need to find a way. So, let's move on to how to get a loan without a cosigner.
1. Improving Your Credit
You can strengthen your loan application without a co-signer by increasing your credit score. This does not have to be complex. You just need to make the existing payments you have on time or early for six months in a row. That will raise your score by about 25 points typically.
Paying down your existing credit also helps you raise your credit score. You do not need to close the accounts. In fact, that could hurt your score. You need to increase the amount of available credit that you have. Your credit ratio provides one of the aspects that creditors look at in determining whether to provide you a loan.
You do this when you pay the six months of payments on time, but unless you avoid making new charges, you will eat up the portion of your credit ratio that you'd used. You have to hold off on using any credit during the six months that you make the super-timely payments.
It may take longer than six months to pay off enough to drastically change your available credit ratio. You need the available credit to outweigh the debt. As long as the debt portion takes up the greater amount in the ratio, banks will be leery of you.
2. Check Your Credit Report
You can easily find out what shape your credit is in before you try for a loan. Each of the three major credit bureaus offers a free credit report each year. You can either request all three at once or you can obtain one every four months and check them against each other. Each creditor reports to different bureaus, so you might see different information.
If you see any erroneous information, you need to report it immediately. A few things stand out as needing immediate reporting.
A closed account reported as still open,
An open account reported as closed,
An account reported as closed by you that the creditor closed,
An account reported as closed by the creditor that you closed,
An incorrect telephone number,
An incorrect address,
Incorrect employment information,
Information for a former spouse or their accounts,
Accounts you did not open or do not recognize.
Clearing up these items can quickly improve your score and your report. Your veracity helps improve your situation. Then it can turns into a good solution on how to get a loan without a cosigner!
3. Earning a Suitable Income
Financial lending institutions approve loans that exhibit a good risk. They score you using an algorithm. Each aspect of your life amounts to a number. They're not Bob Seger fans. They do make you feel like a number. Heck, they turn you into one. Their algorithm looks at things like your age, income, length of time in your current job, your address, your expenses, your credit score, your debt to credit ratio, your educational degrees, and many more items. Everything boils down to a numeric representation. Your address factors in because they look at the neighborhood in which you live. High-crime neighborhoods do not score as well as low-crime ones. The hoity-toity part of town typically scores better than any neighborhood.
These items also get weighted. In math terms, that means some things count more than others.
Let's get an example:
You might earn a fabulous income yet live in a middle-class neighborhood. You could score higher than your best friend who makes the same income but moved to the hoity toity part of town because your mortgage payment costs less, which provides you with more disposable income. Your neighborhood might only get you one less point than your friend's, but the thousands of dollars difference in your monthly mortgage payment makes all the difference.
Income matters to the financial lenders. They want to know that you will pay them back and on time. Income is something you can improve easily. Rather than moving to a cheaper abode, you can take a second job or take on a side gig or open a business. Each of these options quickly increases your income while keeping you on your schedule for obtaining the loan.
If you already have a 40-hour per week job that occurs on the weekdays, make use of your nights or your weekends. You can obtain part-time employment to enhance your income you earn from your full-time job.
Collateral: The Other Option
You might already have your home paid off. Perhaps you own a vehicle already. This lets you have an option on how to get a loan without a cosigner. Instead of a cosigner, you can ask the loan officer at the bank if you could achieve the same risk evaluation by using collaterals for your loan.
This does come with a danger, ranger. If you cannot for any reason pay back that loan, you will lose your vehicle or house to the bank. That is all.
Some financial institutions weight collateral the same as a cosigner. You can use this option so you can do things on your own, but you need to understand that if you default on this loan, you will lose the collateral that you already own outright.
2. A Home Equity Loan or HELOC
Another (and better?) option would be to leverage your equity. If you own your home, you could obtain a loan or a home equity line of credit (HELOC) that lets you use your equity to fund for whatever need you needed the personal loan. This safely lets you avoid a co-signer and you do not use your home as collateral. You can also do this if you own a condo, apartment, office building, industrial building, etc. Consider obtaining a HELOC before you completely pay off your home.
You can typically leverage about 75 to 80 percent of your home or building equity for this type of loan or credit line. Let's say you need a loan of $10,000. You need more than that in home or building equity because you need for 80 percent of your available equity to equal the $10,000. If you have $10,000 in equity, you could qualify for an $8,000 loan or HELOC. Now, what if you do not own a home?
3. Loan Based Upon Business Equity
If you own a business there is another solution you could go with. Even if you work as a sole proprietor, your business has value. You can apply for a loan based upon your business equity. This works similar to the way home equity loans work except that as soon as you take out the loan or line of credit, you must begin paying it back. There are not any exceptions.
From the month after you get the loan, you pay it back. The interest rates for business equity also range from average to icky. In numeric terms that means 7 to 30 percent interest.
4. Try a Different Lender
One lender may turn you down flat or tell you that you must have a cosigner, but you can ask around. Try other financial institutions. You might try peer-to-peer lenders or online lending institutions. Just because one bank says no does not mean all banks will say no. How to get a loan without a cosigner? Sometimes it only requires another lender!
However, just remember to apply for loans one at a time. Each application you make for a loan, or a credit card dings your credit report. That can deduct up to five points every application, so applying for three credit cards and one loan all at once drops your credit score by 20 points when you needed it to rank at its highest.
Let's take another example here:
Let's say your score is 650. That's relatively average. The bank you want to obtain a loan from has a minimum score of 640. You qualify as long as you only apply for that one loan. If you apply for two credit cards that morning you beat the minimum by ten points. Then regarding your loan application, when they check your score, it comes back as 635 and you get denied. Ick.
In another scenario, the first bank turns you down, but you only applied for its loan, so your 650 is now a 645. You apply for an online loan which also requires a 640, but you still qualify. Yippee! Its institutional requirements are a little less, but its interest rates are higher. You were trying for the low interest rate first, but that didn't work out. At least you still got the loan somewhere and now, you can fund your need.
Learn More About Loans for Anyone
Now that you know how to get a loan without a cosigner, you can get started on finding your right option.
Start by raising your credit score.
Find legal ways to get as much money as possible such as side-gigs
Read more about how to do that thanks to our different financial stores and blogs from Goalry Inc.
Many options for bettering your bottom line exist. You can learn about them all by registering for a free Member Key at Goalry. One log in gets you access to all of the financial blogs and tools. Let us help you learn how to manage money with savvy and live better.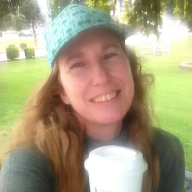 Carlie Lawson writes about business and finance, specializing in entertainment, cryptocurrency and FOREX coverage. She wrote weekly entertainment business and finance articles for JollyJo.tv, Keysian and Movitly for a combined seven years. A former newspaper journalist, she now owns Powell Lawson Creatives, a PR firm, and Powell Lawson Consulting, a business continuity and hazards planning consultancy. She earned BAs in Journalism and Film & Video Studies from the University of Oklahoma. She also earned her Master of Regional & City Planning at OU. Her passion lies in helping people make money while reducing risk.