Common Items You Can Pawn at a Pawnshop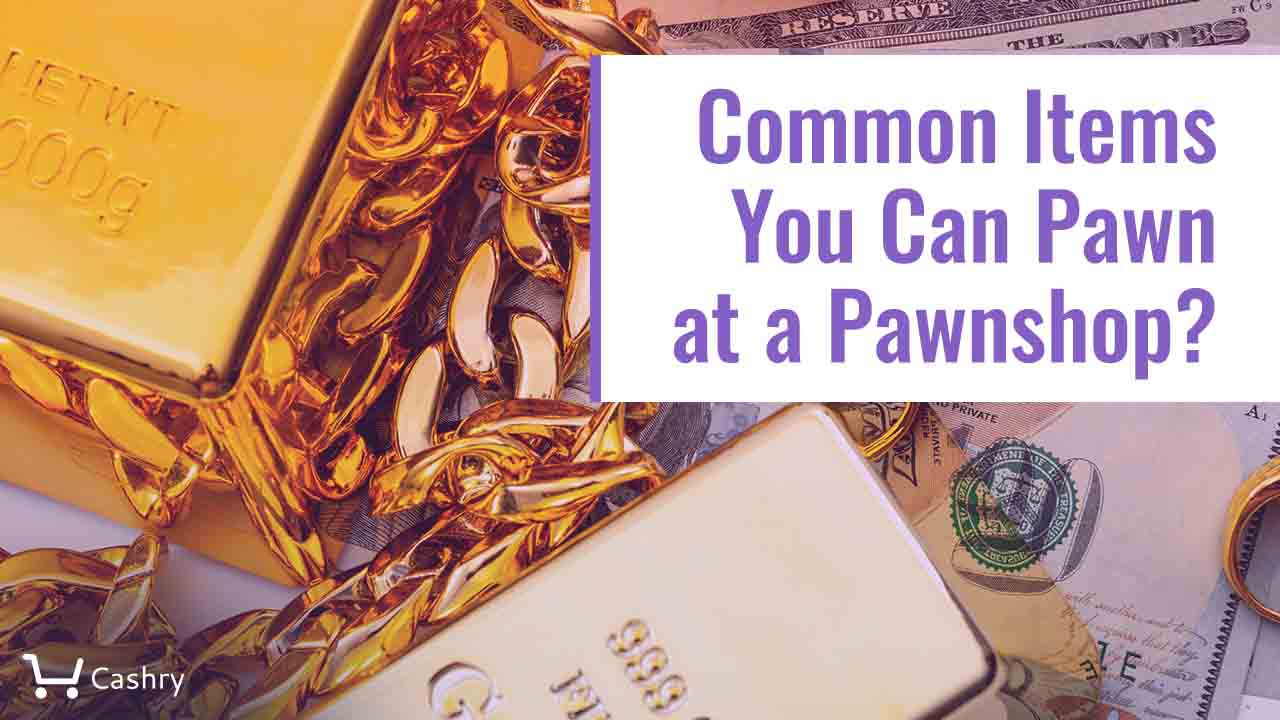 Pawning items is a practice that has been around for much longer than when it first began being called "pawning". There has been a system of borrowing money against collateral in one form or another for centuries, and it probably is not going anywhere any time soon. It remains a very popular method of getting quick cash- even more so when work is scarce.
If you have never pawned anything before but are now considering it, you might be wondering how it works exactly. The process is actually pretty simple. Basically, you take an item of value into a pawn shop. If that shop accepts that item, they will give you a loan in exchange for holding onto the item.
The amount of the loan depends on the item you pawn. You will sign a contract that states you will come back and repay the loan in 30 days or else the pawnshop has the right to sell the item to someone else. This process comes with several risks and benefits.
Benefits

:

Some of the most popular reasons for pawning items are:
Quick Cash
Unless the place is just packed, you will probably be in and out in about 15 minutes. The longest I have ever had to wait when I had things to pawn was for the clerk to look up the value of my items.
After that, it was about a five-minute process to sign the contract and get the cash. That's one thing that makes pawning items so handy. If you need cash for a bill or fuel for your car that day, you are good to go.
You Don't Need Credit
The item you paw is collateral, so the pawnshop will get their money back one way or another. Therefore, they really do not care about your credit history.
They Will Usually Work With You
Although you sign a contract saying they have the right to sell the item, most pawn shops will not sell it right on the 30th day. In fact, many of them will wait at least 10 days.
This is obviously not something to guess about. If you will be late for any reason, give them a call. Additionally, if you do not have the full amount, you can just pay the interest every month until you can repay the full loan.
Negotiations
Pawnshops are in the business of negotiating, so be sure you know the value of your item before you go in. That way, you can negotiate for a higher price.
It's not just the price that they negotiate, either. I once pawned a guitar and case. The guitar was nothing special- just something for beginner practice. The case, however, was nice, and the shop owner loved it. When I went in to pay off my guitar and case, I negotiated with the owner to where he kept the case in exchange for me getting my guitar, which saved me a pretty penny.
Sometimes negotiating with a Pawnshop can therefore be like negotiating bills.
How to Negotiate Bills Like An Olympian https://t.co/XWh802Mf9Y You might think that you must be born with negotiation talent. Not true. You can learn to negotiate bills like a pro with these simple rules. #negotiatebills #saveonbills #billrystore

— Billry.com – Bill Management ? (@BillryShop) July 19, 2020
Risks

:

Of course, there are risks to counter the benefits.
Interest
As with any loan, you have to pay interest. That is not necessarily a bad thing, but interest on pawned items can get high. I have often seen it as high as 25 percent of the loan.
That might not be so bad if you do not pawn it for much and you pay it off the next month. However, if you only pay the interest, it adds up.
The thing I hate about taking things to pawn shops is that I always think I can get it out of pawn the next month, but something gets in the way. I pay the interest, planning to pay it off the next month again. Next thing I know, I've been paying on it for six months.
Value:
You are not going to get the amount that the item is worth. You have to remember that pawnshops do not stay in business if they do not make money. If they give you the exact amount it's worth and you do not pay it back, they will only break even when they sell it to someone else. Therefore, you will not get the full value. If waiting is a possibility and you do not care if you get the item back, you can get more money selling your items on eBay.
Lost Items
Of course, there is always the risk of not getting your items back at all. I have experienced this before with some very important items, and I can tell you it's no fun.
Trap
The convenience of this quick cash solution can quickly and easily become a trap. You might start out thinking it's just this once, but the next time you are desperate for cash, you will likely find yourself back at the store with things to pawn. It's better if you can stay away from the beginning.
Common Things to Pawn:
There are several types of items that you can pawn and this list is by no means extensive. Every pawn shop accepts some things and doesn't others. Additionally, things change constantly, so sometimes an item that was accepted yesterday is not accepted later.
The bottom line is that there is no certainty until you actually get to the pawnshop, but the following are some of the most common things to pawn:
Jewelry


This is probably the most obvious one for most people. Pawnshops love jewelry. Gold jewelry is a favorite because even if you do not get it back, they can sell it to either individuals or places who purchases and meltdown gold.
Gold is not the only kind, though. Anything that is real is valuable- and timeless- so as long as it's not costume jewelry, you should have no problem pawning it at any shop.
Music Equipment


Music equipment is another big one for pawn shops. I have seen all of the following in every pawn shop I have ever been to:
Guitars, Basses, and Stands
Drum
Trumpets
Saxophones
Microphones
Amplifiers
Mixing Boards
Keyboards and Organs
Flutes
And, of course, any cases the instruments come in
If you have any type of musical equipment, you should be fine. Do understand, though, that little known brands will not get you a lot of cash because they can not resell them for much.
Electronics


This category is extensive. Any type of electronic device including cell phones, tablets, laptops, iPods, cameras, TVs, DVD players, surround sound systems, and so much more are common things to pawn.
While any electronic device has the potential of being pawned, it is up to the discretion of the shop owner. They usually have time limits on things.
For instance, most do not take TVs that are more than five years old- some less. DVD players have a 50/50 chance depending on how many customers they have that come in looking for them.
Basically, if they think they can resell it for more than they can loan to you, they usually say yes. However, since the electronics industry is constantly evolving, you never know until you talk to the pawnshop clerks.
Video Games and Consoles


The gaming category is a lot like the other electronics, but it gets its own category. I have found that almost any name brand gaming console can be pawned somewhere.
This is because there is always some nostalgic person like me who still misses the original Nintendo or other older console. And, of course, if they take the console, they take the games that play on that console. Just make sure the games work.
If you cannot pawn your console at a pawn shop, there is another option in many locations. With gaming being so popular, there are usually some stores that will buy old systems or let you get credit for them.
There are two in my little hometown, and I know there are several others in neighboring states. This is obviously a more permanent solution, but if you are done with the system anyway, selling it to one of these places is a good idea.
Tools


Gas-powered tools, electric-powered tools, hand tools- pretty much any type of tool is valuable. That's because someone always needs them and most people hate paying retail prices for them. This includes lawn and garden tools as well.
Sporting Goods


Sporting goods are about as popular as gaming items. If you have any hunting or fishing gear, sports equipment, knives, crossbows, paintball guns, golf clubs, and- well, just about any sporting goods items- you can pawn them.
Antiques and Collector's Items

Antiques never go out of style, so if you have some, you can find a shop to pawn them to. Not every shop takes every type of antiques or collectibles because they all service different crowds. However, there is typically always going to be at least one shop that accepts most of them. Some common ones are:
Grandfather clocks
Coin or stamp collections
Antique silverware
Records
Just about anything that came from your grandparents' time or that you might see on Antique Roadshow
If you think you might have something like that, check it out online. If it's worth something, you will find it there.
Vehicle Titles


While this is not something that you can typically pawn at a regular pawn shop, it makes the list because it is still one of the most common things to pawn. When you need a large sum of cash, you can pawn the title to your vehicle to a title loan company.
I will be honest: This is something you should avoid if you can. The interest on title loans is ridiculously high and it can take a very long time to repay the loan. It also means that if you do not make your payments, you are not risking your hunting rifle or PS4. You are risking your ride.
Having said that, I do know what it is like to be desperate. And in times such as these with all the financial struggles caused by the COVID pandemic, there are many people having to take desperate measures.
If you have to do this to pay your bills, I understand completely. Just be careful. Don't borrow more than you actually need. And prepare to do whatever side jobs you can to repay it quickly.
Is It Worth It?
There is a common question revolving around taking things to pawn shops: Is it worth it? Unfortunately, I cannot give you a straight "yes" or "no" answer because it really comes down to you and why you are considering it.
If you really do need the money- as in you have no other way to get it- then it's probably worth it. If you don't really need it, I would have to say no.
Several years ago due to some extraordinary circumstances that we had absolutely no control over, my husband and I were desperate. In order to buy diapers, food, and some other necessities for our kids, we pawned our wedding rings- we were that desperate.
I had things lined up but they just were not coming through fast enough. A little over a month later, we were getting back on our feet but we still did not have the money to repay the pawnshop.
Long story short- we never saw our rings again. It was heartbreaking and we hated it, but we had no other option. In our case, although the result was awful, it was worth it because our kids come first.
You have to weigh out your own situations when thinking about taking things to pawn shops. Do you really need the money? Can you do without the item if you lose it? If you do lose it, will you regret having pawned it or is there a good reason for making this move?
Other Options:
In case you would rather avoid pawning or just do not have things to pawn, there are some other quick ways to make money. Here are some ideas:
Returns
If you are anything like most of America, you probably have things you bought or were given that you have not even opened or taken the tags off of. As long as they are still recent items, you can return them.
If you still have the receipt, you will likely get cashback unless the store has an exchange only policy. If you do not have a receipt, you will likely get a gift card or store credit.
Obviously, if you need cash for a bill, a gift card will not help much. However, if you need something from that store, you are in good shape.
For instance, I have items that I needed to return to Walmart that did not fit my kids, I got the wrong thing, or I just realized I did not need it. Even if I do not have the receipt any longer, I take the items back because it never fails that I need to shop at Walmart several times a month. I can always put the gift card to good use.
Apps
There are several apps you can make money off of. I have talked a lot in the past about receipt apps such as Ibotta and Fetch Rewards, but those take a little time to build up enough to cash out.
When you need small amounts of cash right now, there are apps like Mistplay that let you play games for different rewards. You can make a little bit pretty quick from these.
However, the best thing to do is be using money-making apps constantly. That way, when you need some cash, it is already there to cash out.
Side Jobs
If you can find someone who will let you clean out their garage, babysit, mow their lawn, or something else pretty quick, this is a good way to good. There are a lot of side jobs you could enjoy. Some of them you can even do from home!
Surveys
Surveys are kind of like the apps I mentioned. They take some time to build up your cash out amount, but they are very handy when you do.
Other Loans
A loan is usually the last thing to go for, but if you have to get one, some are better than others. Before you start taking your things to pawn shops, look into other loan options.
For instance, if you have okay credit and are getting ready to pawn your car title, try going to a bank instead. You can often put your car title up as collateral for a loan with a much lower interest rate than what you would pay elsewhere. As far as other items go, see if a friend or family member will loan you some cash if you let them hold onto your collateral.
If you finally consider getting a loan, you might consider filling up the form below. We partnered with Fiona to find reliable lenders to help you out getting the money you need! But once again, never apply for a loan if you cannot afford to refund it on time!
An Ounce of Prevention
Some of the best free financial advice I have ever gotten was not actually financial advice at all. You have heard the saying, "An apple a day keeps the doctor away." While it is certainly true concerning your health, it is excellent advice for finances, too.
I mentioned above the apps and surveys you can do to earn some cash. This is one method of prevention. Determine what apps you would like to participate with and get in the habit of using them. Just don't cash out until you need to.

I use several of these apps. For months, I'll take pictures of my receipts, play little games, take a few surveys, and whatever other little tasks I find. When I am in desperate need of cash, I'll cash out my apps.
Having saved it all up on a handful of apps, I'll sometimes have $100 or $200 for doing basically nothing. If I can leave it alone, I'll save it all year and then use the rewards for my kids' Christmas gifts.
Be stuffing away what you can any other time, too. Every time I go to the grocery store on payday, I'll get $10 or $20 out in cash and put it away- out of sight, out of mind. If we are in serious need, though, I know where it's at.
These are just a couple of ways. The bottom line is that if it's possible, do not wait until you are actually desperate to start searching for cash. Find ways to have something on the side long before that.
Conclusions
Generally speaking, it is best to steer clear of any loans that charge high interest, but sometimes it is unavoidable. If you are in a position where you have no choice, do what you must, but aim to get your items back as quickly as possible.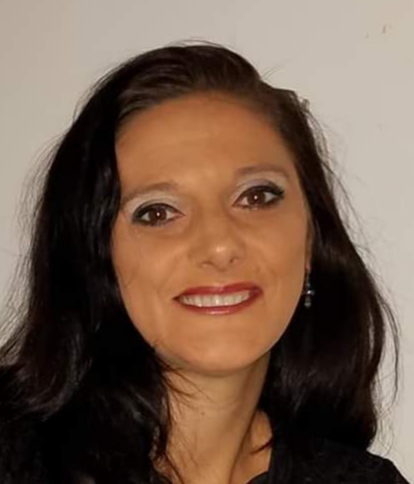 Brandy Woodfolk is an educator, home business owner, project manager, and lifelong learner. After a less than stellar financial upbringing, Brandy dedicated her schooling and independent studies to financial literacy. She quickly became the go-to among family, friends, and acquaintances for everything finance. Her inner circle loves to joke that she is an expert at "budgeting to the penny". Brandy dedicates a large portion of her time to teaching parents how to succeed financially without sacrificing time with their little ones. She also teaches classes to homeschooled teenagers about finances and other life skills they need to succeed as adults.
Brandy writes about smart money management and wealth building in simple and relatable ways so all who wish to can understand the world of finance.