Cash Advance Near Me: A Convenient Solution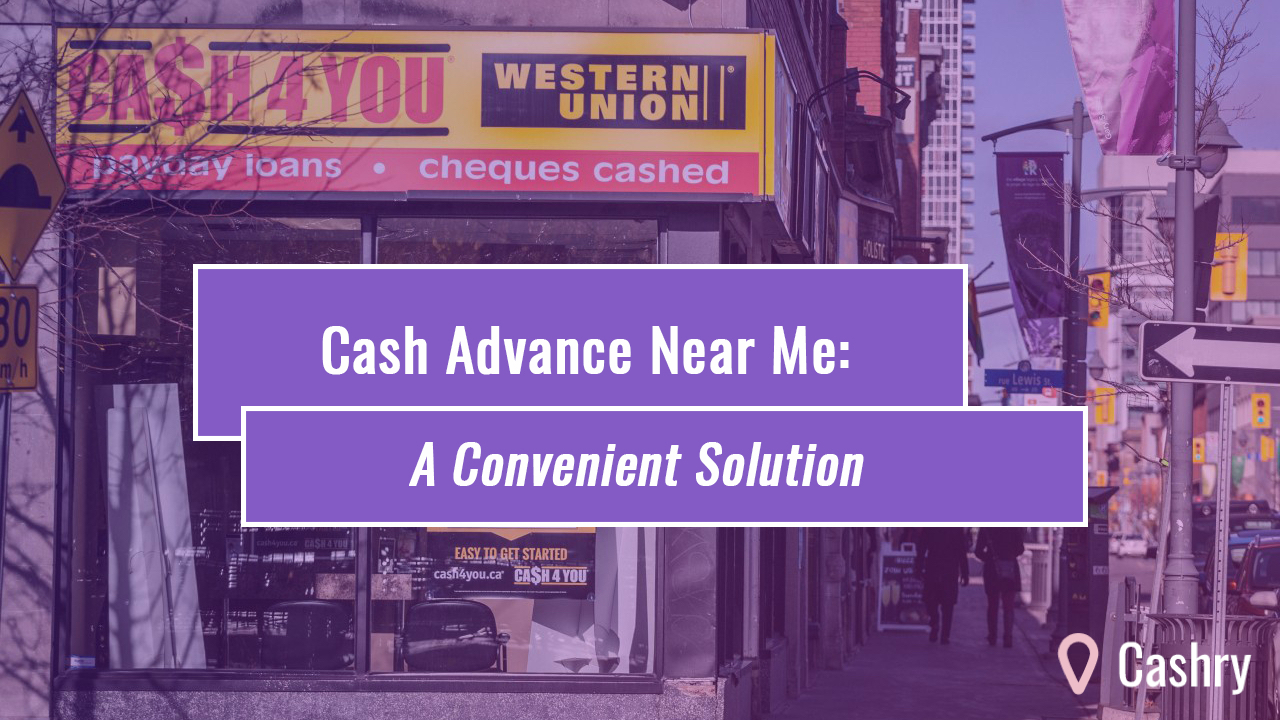 If you need money quickly why take the slow route to getting it? People do much of their banking, shopping, and communication online, so why not shop for cash with the same ease and convenience? If you need a quick cash payday loan
Finding a Cash Advance Near Me
Getting an online cash advance instead of wasting time going to a physical location simply makes sense. Thanks to today's technology, gone are the days of having to use up the gas in your car, driving around only to spend time waiting in line and then filling out paperwork at a payday loan location. Nowadays, if you need a loan and have limited time on your hands, you can apply for loans online, right from the comfort of your own home.
Your Choice of Lenders
If you decide to spend the time it takes to visit your local payday lenders one by one, they lock you into the deals that they choose to give you. If traffic is bad or your emergency is especially pressing, you may not even have time to drive to each lender in order to compare loan offers. When you take your search online, you consolidate hours of searching into a simple, easy process. This enables you to look at the loan offers you're getting, compare, and make the right choice for you.
The bottom line: Comparing various cash advance loan offers online gets you the best rate and the best terms.
Online Financial Safety
Conducting financial transactions online is safer than it has ever been. Actually, doing your finances online may actually be safer than the traditional method. When you apply for a payday loan at a traditional brick and mortar business, you are giving your paperwork to a person you do not know. And as long as the websites you visit are encrypted (more on that later), your financial information won't leave a paper trail at a business you probably know little about.
Even if the employees of a cash advance lender are honest, physical payday loan locations can be robbed. Using encrypted websites ensure that your information is never given to an individual who can lose it or sell it. Encrypted websites also protect your information from third party hackers.
To ensure the safety of your financial information, look for the "https" prefix on any website that you are considering as a payday lender. The "S" stands for "secure," and stems from the code that connected computers use to talk to each other. Additionally, check to see if the website has certification from one of the major security companies, including McAfee and Norton. Make sure that the URL of the certificate matches the URL of the site that you are on.
The Most Convenient Solution
In the modern world of online transactions for everything and instantaneous service, why should getting a cash advance be any different? Using the wonders of technology to ease your payday loan search not only is convenient, but it is a relatively safe practice as well. If you are looking for a "cash advance near me," then you owe it to yourself to understand the most effective ways to get the funds you need in a timely and safe manner.  
Cash Advance Near Me: Physical Location
If for some reason finding a cash advance location nearby is still your most viable solution, you can use our "cash advance loans near me" widget below.  If you're in need of a quick cash loan and the internet isn't an option, you can find  a location near you (if they are legal in your area).