How to Make Money from Handmade Products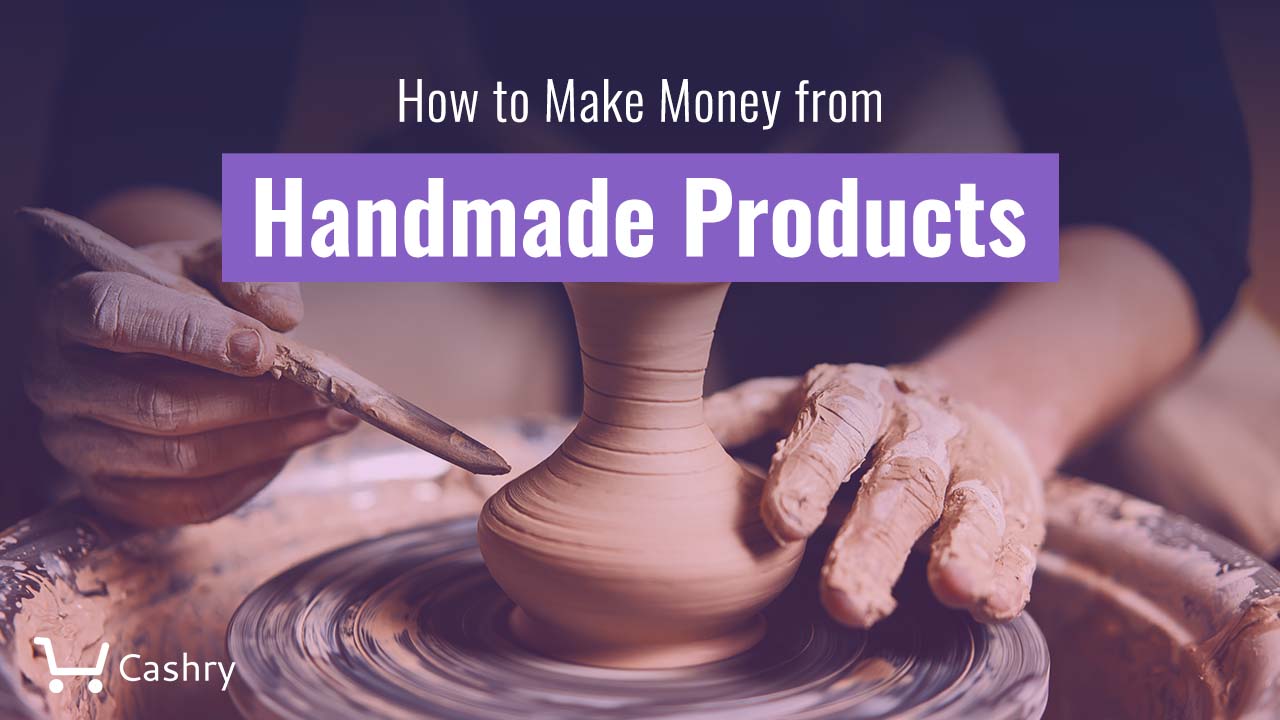 Making money from selling handmade products is an ideal business venture for many. If you're looking for ways to make money independently, you should definitely consider it. It's easy to see why it's appealing to make money from handmade products.
Explore the advantages of running this type of business. You also need to know the process before you get started. Of course, one of the biggest decisions is exactly what type of product you'll make. There are so many options!
Making handmade products is ideal for someone with both business sense and a creative streak. With this type of business, you can use your creativity to come up with new product designs. At the same time, you can use your business talents to do your marketing.
While making handmade products takes a lot of work, it is also very rewarding. Running this type of business is rewarding both in terms of satisfaction and profits. A successful handmade product business can be very profitable.
Advantages of selling handmade products
Let's first take a look at why it's so appealing to make money from handmade products. There are many unique advantages of this type of business to consider. Considering these advantages can help you determine whether this business type is right for you.
If you want to make money online or from home, you first need to consider your options. Producing handmade items is a primary option. Here are five big reasons why this type of business is such a good idea for many.
1. You can run your business from home
There are tons of ways to make money from home. From filling online surveys to organizing garage sales. But creating handmade products is different from that as you are building your own merchandise. That makes it all the more interesting and satisfying!
A handmade products business is ideal for someone who wants to work from home. You can run the business entirely out of your house. This is convenient and gives you a lot of freedom. When you can use your home to conduct business activity, you minimize the overhead you have to pay. That's a great solution. You also have complete control over the environment you work in when you run your business from home. As long as you have the equipment necessary for producing your product at home, you can run a home business.
2. You get to be creative in this business venture
A lot of work online that's lucrative doesn't allow that much room for creativity. However, when it comes to handmade products, it's all about creativity. In fact, the more creative you are the more successful you will be. If you make money from handmade products, you will need to create a unique product design. This is the secret to success. Therefore, you should strongly consider this type of business if you want to be creative in your work.
3. You can work when you want
A handmade product business you run independently gives you complete control. Are you tired of having to work according to the rules and schedule of your employer? Succeed in creating a handmade product business and you are your own employer. This means that you determine when you do the work. Being self-employed gives you an extreme amount of control over when and how your work. If you make money from handmade products, you never have to go through another long shift staring at the clock again.
4. There is no cap on your potential earnings
You can potentially make a lot of money when you make money from handmade products. In fact, there is really no limit to how much you make. You are only limited by how many sales you can make and how quickly you can produce your handmade products.
When you work for an employer, you have a set salary or hourly wage. You cannot make more than this. Running your own handmade product business has the potentiel to be far more profitable than this.
5. You'll get general business experience in this money making endeavor
When you run a handmade products business, you need to market your product. You may also need to negotiate with buyers. You'll also potentially negotiate with partners and retail store owners about carrying your product. Another thing you'll need to do is manage the finances of your venture. You'll need to determine what your profits are per product.
All this means that you'll gain general business skills. These skills can help you in many ways down the road. You might become involved in new business ventures down the road. You'll have the requisite skills thanks to your ability to make money from handmade products
How to Set Up Your Business – Step by Step
There are numerous steps you'll have to go through to make money from handmade products. It is a lot of work to get started with such a business. Many people are selling their products on Etsy.com as this is one of the easiest website to sell handmade products online. You need to understand the process to determine if this is the right business for you.
The following six essential steps you'll go through to get started. You don't want to overlook the importance of any of these steps. Overlooking an essential step can compromise the success of your venture.
1. Conduct market research
An essential step for just about any type of business venture is market research. You need to research the market to see what's selling. Look for what types of handmade product are popular online. Also, look for ways you can make improvements on available products. Finding a type of product that sells isn't enough for major profits. You also need to find a product that you can perfect. Then, you'll have an edge over the competition. Consumers will be more likely to purchase your products than those of your competitors thanks to the improvements you've made.


2. Determine what product to make
After you've done some research, you need to make a decision on which product to produce. This is essential if you want to make money from handmade products. It's a good idea to have focus when you're getting started. Don't try to produce multiple types of product at once, but rather focusing on perfecting one product.
3. Perfect your product
You don't want to hastily design and start producing a product. The quality of your product is going to be essential to the success of your venture. Don't move on to the next step until you've perfected your product. Make numerous prototypes. Then, critique them.
Don't judge your product all alone. Ask others for their opinion. Remember that you're going to need to sell your product to others. Just because you like your product and think it's perfect doesn't mean it will be perfect to others. Rely on the opinions of others. Look for advice on ways to improve upon your prototype. Perfect your product before you start trying to find buyers.
4. Calculate costs and profits
Creating the perfect product is useless if you can't make a profit on producing that product. Calculate the costs of producing your product. Also, factor in the amount of labor it takes to produce it. Then, consider how much you can expect to sell your product for. You want to have as large a profit margin as possible.
When you get started, you'll probably need to sell your product for less than you'll make later on. Once your product acquires a strong reputation, you may be able to start increasing prices.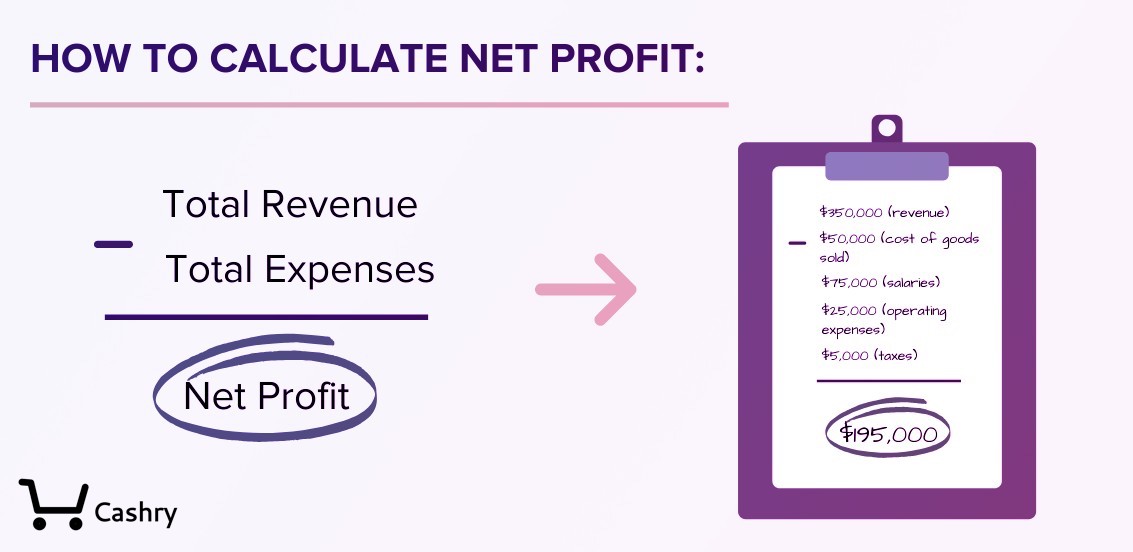 5. Start marketing
Once you have a perfect product, it's time to get the word out about it. You need to start marketing. These days, you're probably going to want to use the Internet to do your marketing. Set up a website. The Internet provides so much potential to market.
In addition to setting up a website, you should use websites like Shopify and Etsy to sell your product. These sites are ideal for selling handmade products. They make the purchasing process simple and convenient for both you and your customers.
6. Expand your distribution network
Once you've developed an online presence and hopefully had some sales, you can expand your distribution network. You can do this by approaching retail store owners and seeing if they are interested in selling your product. Of course, retail store owners will want to take a cut of the profits. However, they will also help you to distribute your product to potential buyers.
Another thing you can do to build on your distribution network is set up a booth at craft fairs. When you do this, you increase your potential for making sales while also networking with others in the industry.
Ideas for Handmade Products to Make
Now you need to start considering what type of product to make. There are many product options for those who want to make money from home through handmade products. The right product for you depends in part on your own abilities and interests. Perhaps there is already a particular type of items you're skilled at making. Perhaps you are skilled at sewing, soap-making, or pottery.
Look to your own interests and talents when determining how to make money from home. Also, you can consider the list of ten possible handmade products to make provided below.
Jewelry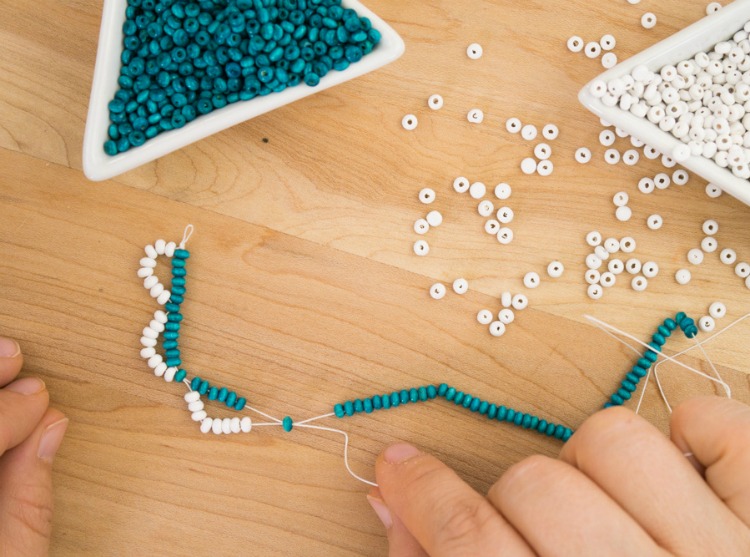 Jewelry is often an ideal product to make. Jewelry can be highly profitable. Customers are frequently willing to pay high prices for original and high quality jewelry products. That's why jewelry production is popular for those looking to make money from handmade products.
There are many different types of jewelry you can consider making. You can use various materials and benefit from a unique skill such as silversmithing or soldering. Try to develop unique jewelry pieces and identify a niche market to exploit.
Soap and other toiletry items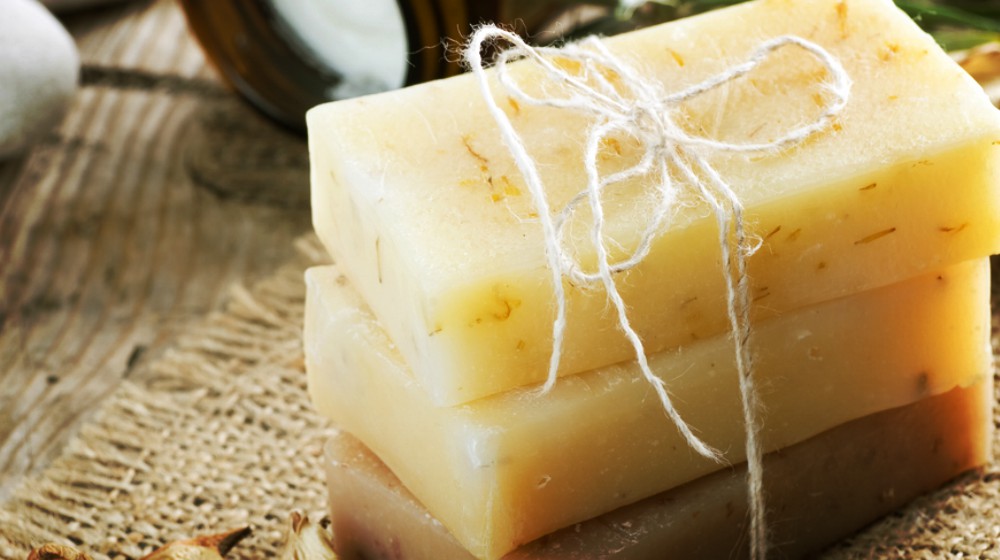 Soap is another type of product that is popular for home businesses selling handmade products. Soap is relatively simple to make. It can also give you the opportunity to use your creativity to produce unique products. You can make your soaps unique by trying different ingredients and scents.
Soap isn't the only toiletry item you can try selling to make money. You might also consider producing products such as lotions or bubble bath mixtures.
Candles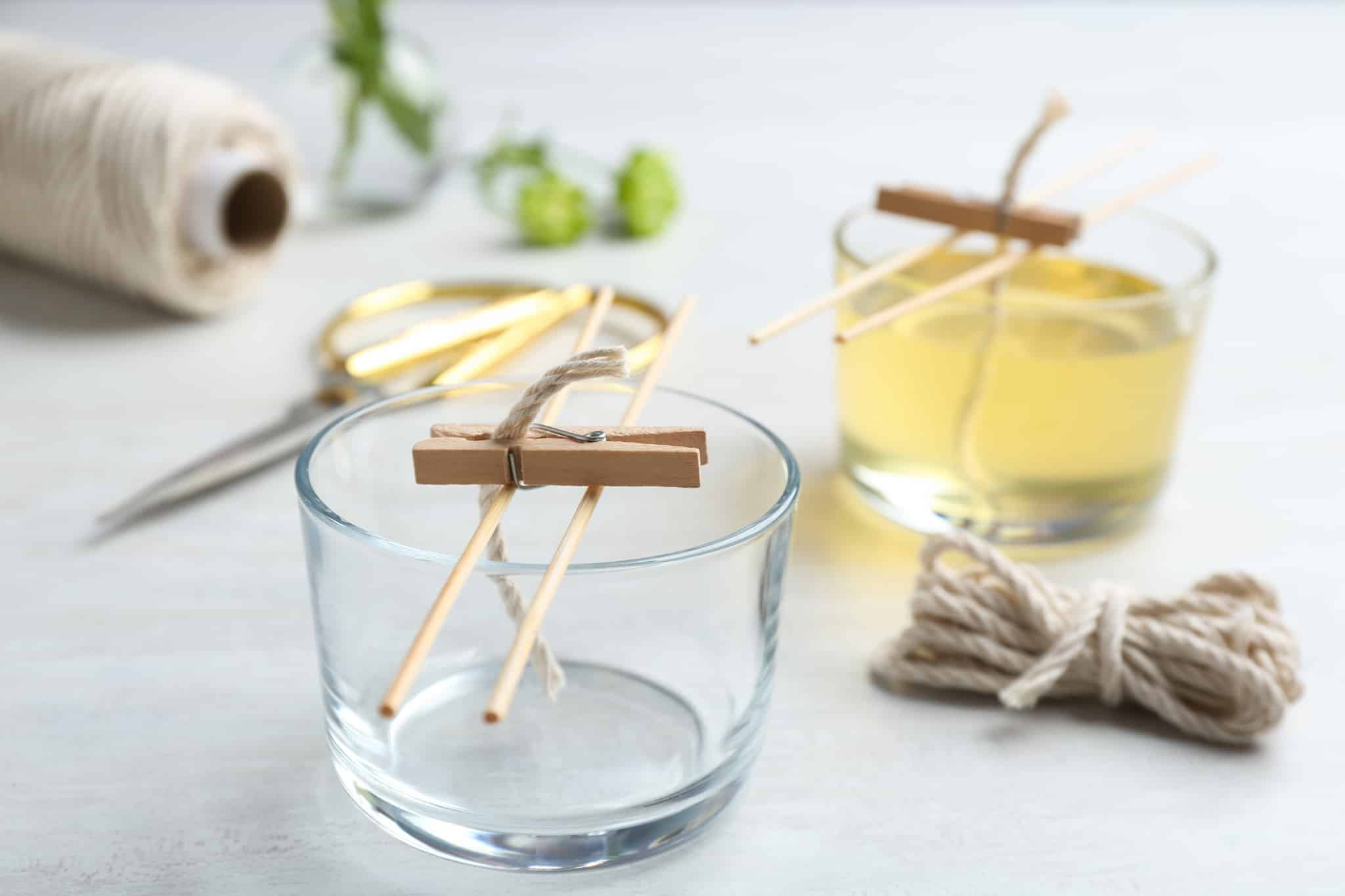 If you have experience with producing candles, you might be able to use this experience to make some money. Candles are another type of product that is relatively simple to make. You can also be creative when producing candles by making candles in containers of different shape and formulating candles to showcase different scents.
Pet toys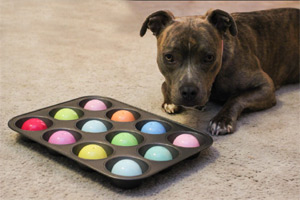 If you are an animal lover and you want to make money from handmade products, consider producing your own pet toys. Browse the shelves of your local pet store and you'll probably be struck with just how simple pet toys are.
There is a huge market for pet toys in the United States. Americans love their pets. They also love pampering their pets. As you expand your pet toy business, you might want to start producing other pet products like collars, pet beds, and pet clothing.
Knitted scarves or socks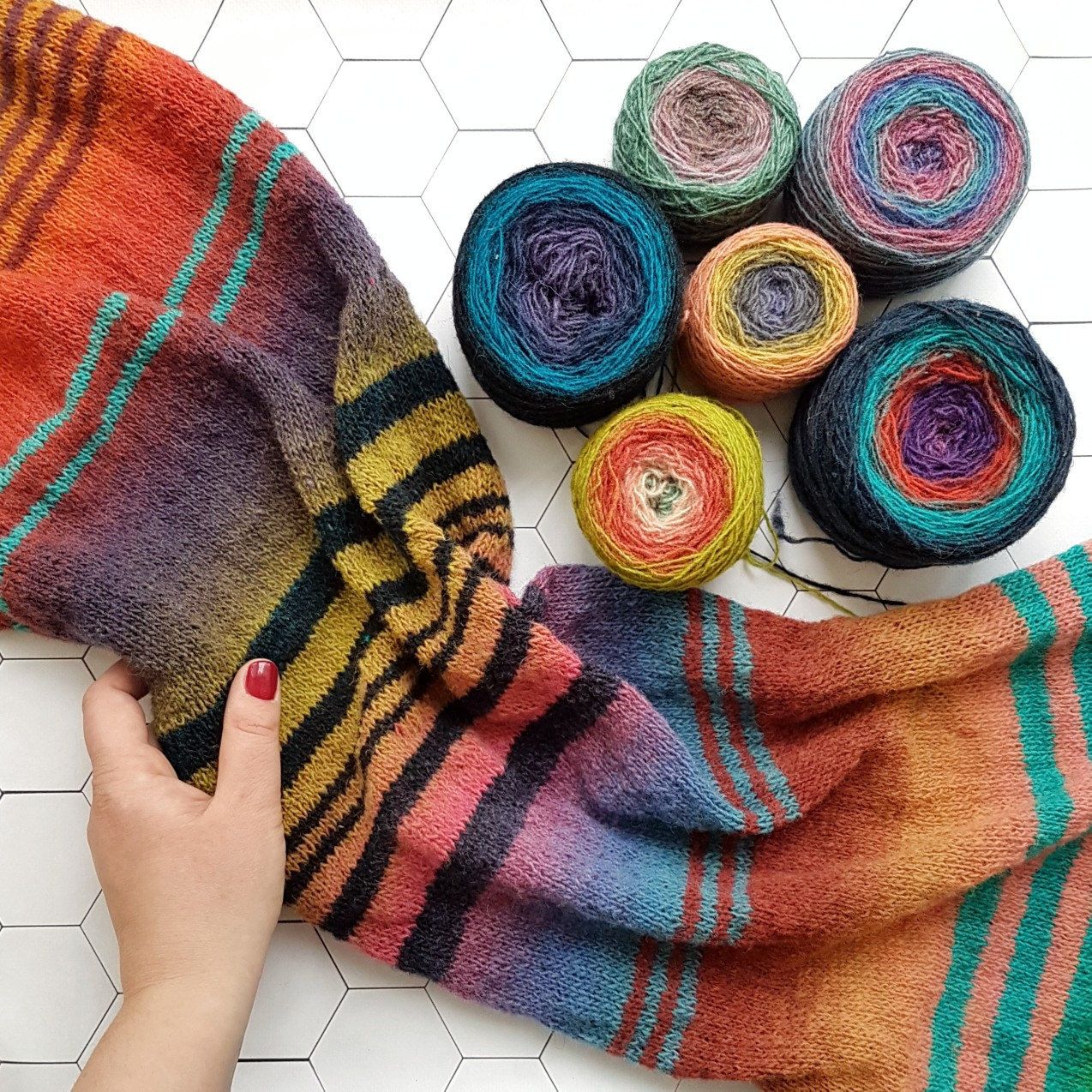 Those who are able to knit can consider producing scarves or socks. You can use the fact that your scarves or socks are hand-knitted to market your product.
Producing knitted items gives you a lot of opportunity to be creative. You can come up with your own designs and feature them on your websites to get a feel for what people like. The material costs for producing knitted scarves and socks are generally relatively low. All you need is yarn and knitting needles, so you should be able to turn a decent profit.
Toys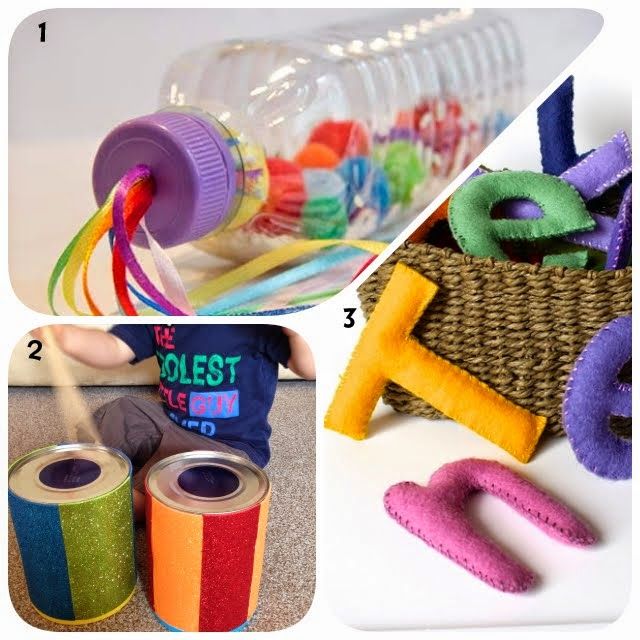 If you like kids, you can consider producing your own toys. You can produce simple toys for babies like mobiles or pacifiers. For older children, you might consider developing educational toys that help children learn their shapes or the alphabet.
Producing kids toys has a tendency to be especially profitable around the holidays. Your own kids could help you with this venture. You can try your handmade toys out on them and see what types of toy your kids find the most entertaining.
Wind chimes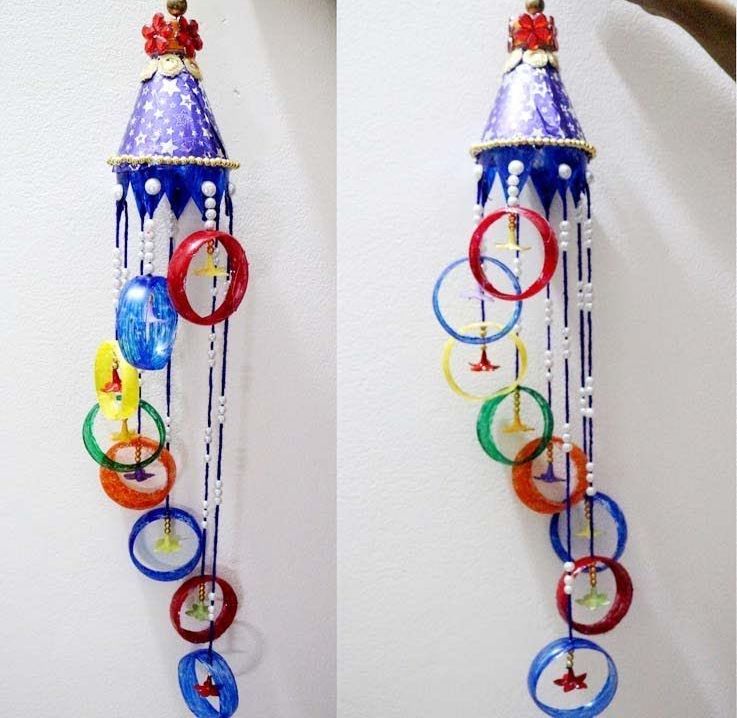 Many people have wind chimes hanging somewhere around their property. Wind chimes offer charm and are enjoyed both visually and audibly. They are also simple to make. Wind chimes can be made from different materials and come in any color. They can be produced from metal, clay, wood, and more. The more creative you are, the more attractive and original your unique wind chime products will be.
Keychains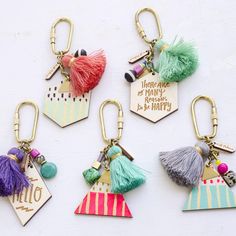 Keychains are simple products that usually require minimal materials. You just need a metal keyring and some type of ornament like a piece of leather or a collection of beads, for example. Keychains are common items just about everyone has. If you can come up with some original and attractive keychain designs, you may be able to make a big profit on your product.
Custom mugs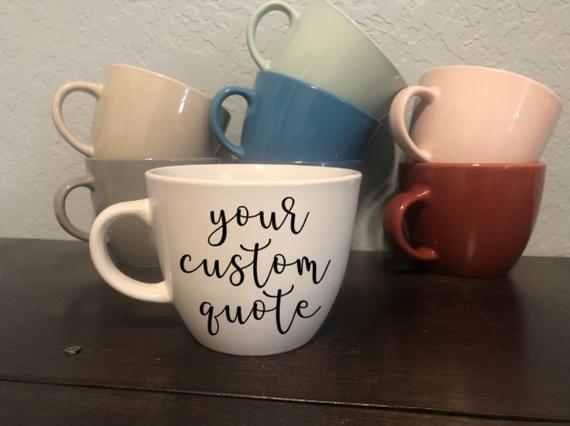 Every household has a variety of different mugs in the kitchen cabinet for enjoying that morning cup of joe. If you have some painting skills, you can produce your own unique custom mugs. People are always on the lookout for unique mugs to liven up their breakfast or to remin them of a special location or occasion.
One great advantage of producing mugs is that the material costs are generally low. A simple mug can be your canvas to show your cleverness and creativity. Use both text and graphics to appeal to charm customers with your unique designs.
Home decor accessories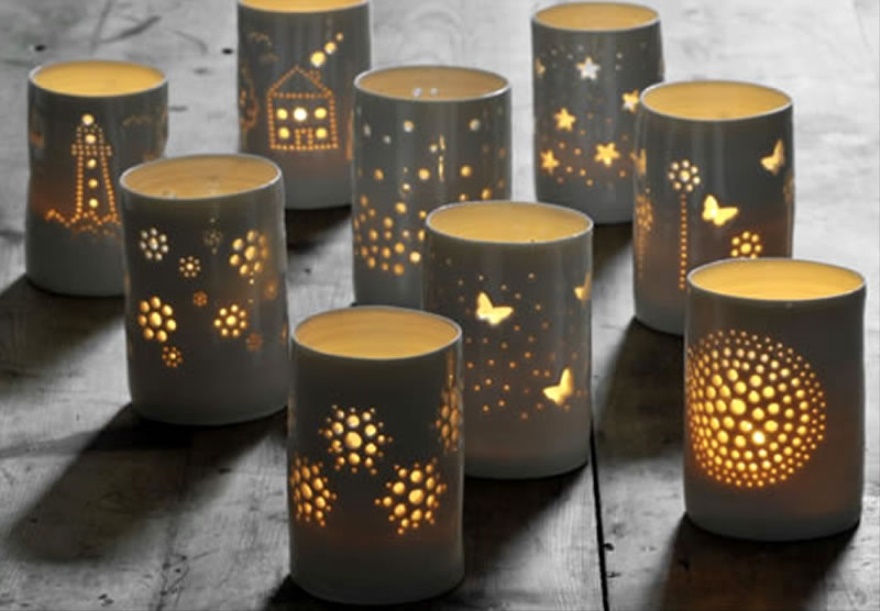 If you have an interest in interior design and craft, producing home decor accessories might be a good idea. Some types of home decor accessory to consider include throw pillows or wall hangings. Whether you're skilled at sewing, woodworking, or photography, home decor accessory production could be ideal for you. You can get ideas by browsing through local home decor shops or department stores.
Final Thoughts
Now you know everything you need to so that you can make a decision about running a handmade product business. Perhaps this information has convinced you that you want to make money from handmade products. If that's the case, it's time to get started! You'll no doubt love running this type of business. It is adventurous and empowering.
It might take a long time to get your new business off the ground. You'll have to put in a lot of focus and dedication. However, the possibilities are endless once you get started and gain some popularity through your products.
Become more independent in your professional life by starting up your own handmade product business. The first step is to start researching the market. Your goal should be to produce a superior product. Succeed in doing this and success will follow!
Then, if you really want to become more independent, don't forget yo save your money! You could start by having a look to see how interesting a savings account can be when it comes to making money out of savings: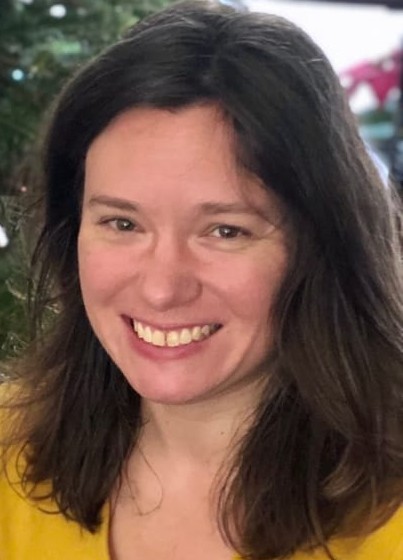 Katherine Davis is a freelance writer specializing in the subjects of finance, banking, and investment. Based in New York City, Katherine's experiences combating the Big Apple's outrageous real estate costs and living expenses have provided her with some great budgeting insights on stretching a dollar. A graduate of Penn State University, Katherine advises millennials to be disciplined when it comes to their finances and to start investing as soon as possible.