Is There a Catch to Payday Loan Debt Settlement Programs?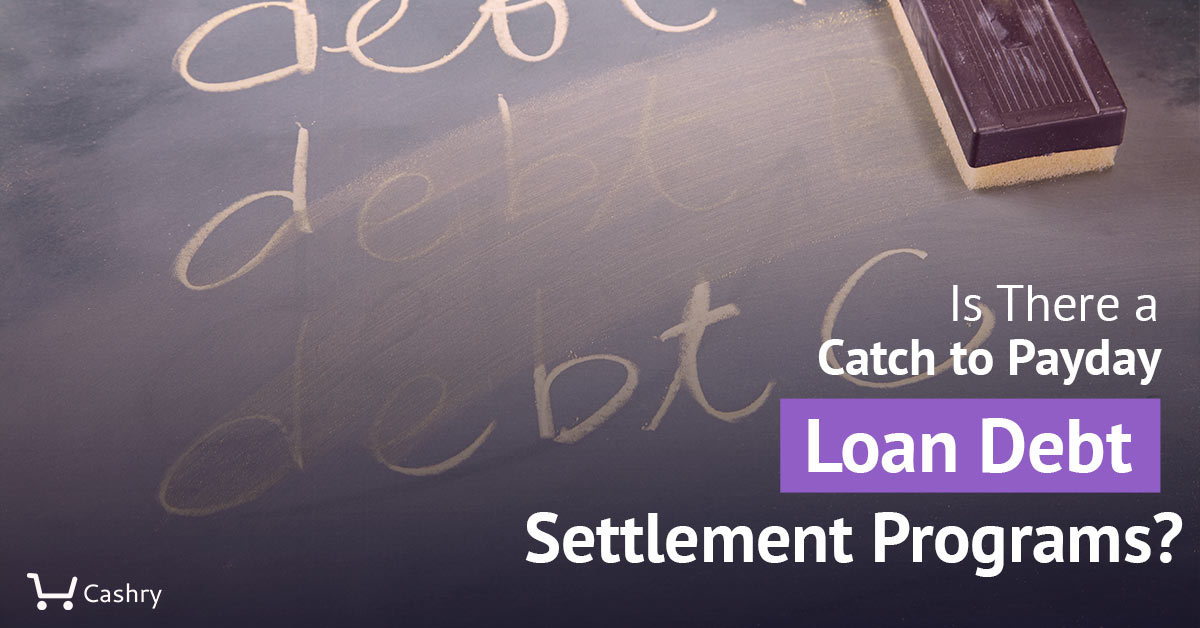 Payday loans may have some advantages over other available lending methods for you, even if considered risky loan type. They can offer no credit checks and low dollar amounts with faster approval. However, there are also some disadvantages if the borrower isn't careful. These short term loans mean borrowers face higher interest charges and finance charges. Payday loans can cause problems with your cash flow management because of the automatic ACH payment structure. Since payments are usually withdrawn automatically, these loans can lead to account overdrafts. Not to mention non-sufficient fund fees. However, with payday loan debt settlement programs, there is hope for getting out of this cycle of debt.
Why Can Payday Loans Be a Problem?
The issue with payday loans is when the borrower fails to pay back the amount borrowed before the payday cycle. These loans have a 2-week term. Which means you are supposed to only borrow what you can pay back with your next paycheck. Payday loans are supposed to just cover an unexpected emergency. And only if the borrower doesn't have the savings or cash flow.
For example: if your water heater breaks on a Tuesday. You know you won't get paid again till the next Friday? Then you can borrow the money to cover the repairs with a payday loan. You then pay the money back once your paycheck clears.
The problem then happens when payday loans aren't being used to cover unexpected expenses but instead regular recurring expenses. This kind of budget imbalance usually means there are deeper financial problems beneath the surface. In this case, you may be struggling to pay off the balance in the first billing cycle. The interest is then applied and there is a cycle of debt. It can quickly turn into a bad situation. Payday loans are usually advertised as short term and quick loans. However the average payday loan borrower is actually in debt for a full five months. What is not really short term. The fees can be quite large and can add up very quickly, adding to the cycle.

What Happens if You don't Pay Your Payday Loans?
Just like with other loans, if you don't pay your payday loan then it can result in growing penalties, fees, and even legal action. Since payday loan lenders use automatic debt payments to take funds directly from your bank account it can be easy to end up with overdraft fees. This leaves you without money to pay for necessities, such as utilities and food. You are also getting calls and threats from debt collectors.
How to Get Out of Payday Loan Debt
In order to stop the vicious payday loan cycle, you have to rely on payday loan debt settlement programs and other options to get out of debt. The best way can depend on where you took out the loan. There are different laws governing payday loans and they vary by state.
For example: Colorado is currently working to change the way payday loans are being administered. The aim is to make it easier for customers to pay back the loans. They want to avoid the snowball effect of just constantly renewing the loans to have access to cash.
There are different options for getting out of payday loan debt, including payday loan debt settlement programs. There are pros and cons for each of the debt relief options to consider. It also helps to know how does debt relief work.
Extended Payment Plans
An extended payment plan allows you to pay back the loan in installments for a longer period than what was originally agreed to. In order to set up an extended payment plan, you contact the payday lender to figure out an arrangement. Setting up the plan doesn't usually involve a fee. However, defaulting on the plan can come with penalties or fees. If you are borrowing from a lender that is a member of the Community Financial Services Association of America (CFSAA) then you could also be in luck. The best practices allow the customer to enter into an extended payment plan. Which means you will have more time to repay the loan without any interest or fees. You won't be turned over to collections. At least as long as you don't default on the plan. If you want to apply for the plan, be sure you apply on time.
You have to apply no later than the last business day before you loan is due. You also have to sign a new agreement. If you took out the loan at a storefront location then you have to go back there to turn in the application. If you took the loan out online then you need to contact the lender to find out how to sign a new agreement.
Contact State Regulators
If your lender refuses to work with you then contacting the agency that regulates the lenders in your state can be the next step. The stage regulators can help negotiate payment plans with licensed lenders of payday loans. The regulators may also take action against those that are unlicensed.
File a Complaint
If the lender refuses to work with you then you can file a formal complaint against the company. Complaints can be filed with the state regulators and if you need to file a complaint on a national level, you can do that with the Consumer Financial Protection Bureau.
Look for an Alternative Lending Source
You can pay back your payday loans with money you borrow from a different source. Among which a family member or credit union. These alternative sources of funding don't erase your debt but may have better interest rates or agreeable terms. There are a variety of different loans that can be for any number of financial scenarios. Some can help you get out of the payday loan trap if your credit will allow you to qualify.
Credit Counseling
If an extended payment plan isn't an option then you may want to speak to a credit counseling agency. The goal of a credit counseling agency is to help you better manage your finances. There are a number of organizations across the country and the services can include helping you with payday loans, money management, and budget creation. Credit counseling can also be offered by different nonprofit organizations. It won't erase your debt but can help you come up with strategies for better management.
It's also important to note that not every organization is reputable so you need to do your own research when working with them. While the goal of a credit counseling agency is to help you get out of debt, payday loans can present some unique challenges. However, there are still different things that can be done.
Restructure the Payback
Some payday lenders are more lenient and more likely to work with people. The more lenient lenders will work to restructure the balance over 6 to 12 months.
Negotiate the Settlement
If changing the payback terms isn't an available option then the agency works with the lender to find a settlement amount that can resolve your debt altogether. If you can pay off the loan with one lump sum then the agency may be able to settle your debt for a lower amount.
Adjust Your Budget
If there aren't any other options available to you then the agency helps work with you to come up with a budget that will help you find money to get your loan paid off. This could mean reducing payments on some of your other debts, reprioritizing your expenses, or consolidating debts.
Debt Management Plans
A debt management plan is offered through debt management companies and debt counseling agencies. These companies work with your creditors to come up with a monthly solution that works for your situation. Each month, you will deposit money into an account that you have with the agency that is then used to pay off bills.
Making these regular payments is important and you also need to refrain from using credit cards while in this program. You should carefully review the terms of the plan and ensure that creditors are more willing to work within the confines before you jump in. This isn't going to be a quick fix and paying off debt through the plan can take many years, depending on how much you owe.

Payday Loan Debt Settlement Programs
A debt settlement program is usually set up by for-profit organizations, which will help negotiate with creditors on your behalf to help pay your settlement. The settlement is a lump sum of money that is less than the full amount owed. These programs make you dedicate a certain amount of money each month to pay into the settlement until you reach the full amount.
Bankruptcy
No one wants to end up with this as the only option but sometimes it can be the only way to get out of this kind of debt. There is a myth that you aren't able to include payday loans in a bankruptcy.
However, this isn't the case. Usually, payday loans aren't treated any differently in bankruptcy than any other unsecured loan. Another myth about bankruptcy with payday loan debt is that you will be arrested or charged with fraud if you discharge the loan and can't pay it back. This myth is so common because a lot of payday loan collection scammers make these claims, despite the fact that these threats are illegal. It's best to exhaust all possible options, such as payday loan debt settlement programs, before you move toward bankruptcy since it can stay on your credit report for up to 10 years.

---
Questions to Ask Payday Loan Debt Settlement Programs
There are some risks to payday loan debt settlement programs so it helps to know the questions to ask in order to make sure it's the right decision for you. During this time, your credit rating will go down, especially if you were already behind on your payments. You may also continue to accrue penalties and late fees on the account and increase the debt you are obligated to pay. You will also have fees from the debt settlement company, including some fees used to maintain your account the funds are in.
1. Are you a certified IADP debt consultant?
This will have more to do with the individual you are speaking with instead of the company as a whole. If the person you are speaking with is not a debt consultant then they may be a salesperson who would be more concerned with making the sale instead of helping you with your debt.
2. Are you being paid commission?
Commission salespeople may leave out important information to make the sale. If they are on commission, you may want to do some extra research into their claims instead of just taking their word for it.
3. How long have you been in the debt settlement business? What is your success rate?
Many companies don't actually settle that much debt so it helps to know how long the company has been in business for and the success rate. If the company can't provide the success rate or it sounds too good to be true, do some independent research.
4. Are you a member of the American Fair Credit Council?
While this isn't mandatory, these members follow stricter industry standards. If the company is not a member then ask why. The only reason not to be a member is that the company doesn't want to be held to a higher standard.
5. Are you licensed in my state?
Some states have requirements and restrictions for payday loan debt settlement programs. A reputable company should understand the specific requirements in your state. If they aren't licensed in the state, you need to find a new company to work with.
6. Will all of my creditors work with your company?
Not all creditors are going to work with debt settlement companies. In some cases, the debt settlement company waits until the creditors charge off the debt and sell it to a debt collection agency, which then the debt settlement company can work with. Once the debt is transferred to a collection agency it can be harder to negotiate a good rate and you are more likely going to get sued. If the company says that all your creditors will work with them, this could be a red flag. Waiting for the debts to charge off could cost you a ton in the long run.
7. What are the fees?
Based on FTC rules, a debt settlement company can't charge you fees upfront and your first fee can't be charged until the first debt is settled. Fees should be structured as a percentage of the debts that are eliminated, not the debts you start with. Many companies will have setup fees and monthly fees, which should be clearly explained.
8. When can you expect the first settlement?
The settlement company should tell you when the first settlement is expected. The longer it takes to settle, the higher risk you have of being sued. If it is going to be longer than 12 months then the company doesn't have your best interest in mind.
9. What affect does this have on a credit report?
Since there is nonpayment of your debts, a debt relief program will have a negative impact on your credit score and report. If the company says anything else then you shouldn't trust them.
10. Are there tax consequences?
The IRS considers any forgiven debt to be part of taxable income. However, you may be able to get taxes waived if you show the IRS you are insolvent. The company you choose should be able to explain this to you. If the company doesn't disclose any potential tax consequences or says there aren't any, you should think twice about working with them.
What to Do Once You Get Rid of Payday Loans
After you get out of payday loan debt with payday loan debt settlement programs, you want to make sure that you never see that lender again and get in the same cycle. One of the smartest things you can do is start cleaning up your credit. Sign up for a free credit report since looking at your credit is an easy way to make sure that you fix any mistakes on there. It's also motivating to see your credit score improve as you start to put in the work to make it better.
You can also search for a consolidation loan to help pay off the rest of your debt, including credit cards. This will allow you to start moving in the right step financially. Getting out of payday loan debt can be a challenge but it's worth the hard work and effort, as long as you aren't going to end up back in the same spot at a later date.
Conclusion
If you are considering payday loan debt settlement programs, know that there are both pros and cons. Debt settlement can be an option but there may also be a catch, depending on the company you choose. With so many options to choose for payday loan debt settlement programs, you want to make sure you are choosing a reputable company that can actually help you. While payday loan debt settlement programs aren't as extreme as other options, such as bankruptcy, there are still implications for your credit.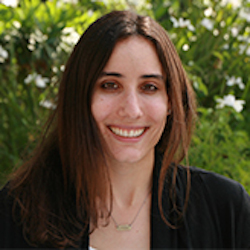 Jackie Strauss is a finance writer with a background in economics living in Los Angeles. She has a passion for helping readers learn more about personal finance, insurance, home loans and paying down debt. As a college student during the Great Recession, she has had to learn budgeting and money saving techniques to become a new homeowner.