How to Plan a Free Wedding to Avoid Debt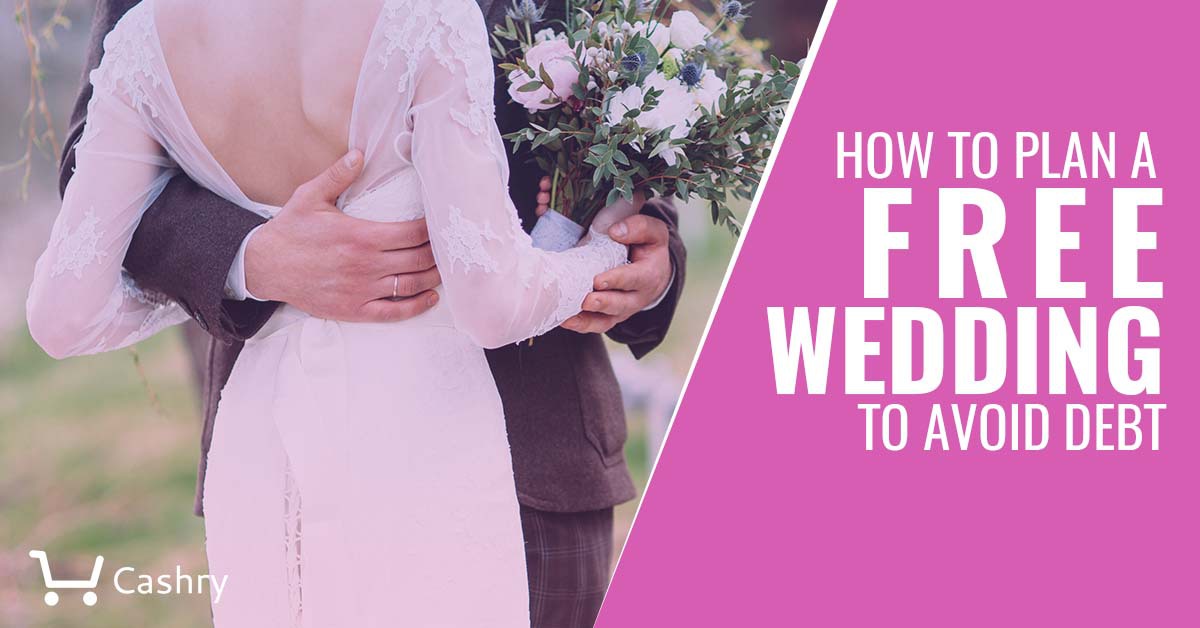 As soon as you have a ring on your finger, or even before, you may start thinking about your wedding. However, a wedding can be expensive. Think about the money you spend on your wedding gown, the food, the venue, the decorations, flowers, and cake. The list for a wedding seems never-ending and before you know it, you can easily go over your budget. While a wedding can't be entirely free since you have to pay for the marriage license, you can plan a free wedding in order to avoid excess debt. Wedding financing is available but you may want to avoid debt as you start your new lives together.
Have an Intimate Wedding
If you think about what a wedding really is then it's much easier to plan a free wedding. You may initially want a grand wedding but after you realize how this could affect your future finances, you can start to redefine your wants and then stick to your needs. How many people are you planning to invite to your wedding? Are you planning to invite everyone you know to the wedding? How about only 20 people or 10 people? Many couples have actually gotten married with no guests there.
Think about the immediate family that you want to invite to the wedding and then it's much easier to plan a free wedding. As you are narrowing down the guest list, remember that a wedding should be only about the two of you becoming one. For that moment it is especially the closest people which should be there to witness it. It can make the ceremony even more meaningful if you have witnesses that care about both of you. In order to help narrow down the guest list, ask yourself who are the people that have been and will always continue to be apart of your lives? These are the perfect people you want attending your wedding.
Have a Look at What You Can Get for Free!
Find a Free Wedding Venue
A wedding reception venue can cost about $5,000. If you want to plan a free wedding, you need to work on finding a place to host. There are many different options for finding a free venue.
Church:
Sometimes it's possible to plan a free wedding reception at a church where you are already a member. A donation to the church to show your gratitude would be at your discretion.
Backyard:
Having the wedding reception in the backyard is one of the first locations people think of when trying to figure out an affordable wedding. If you have a good-sized backyard that is nice enough then you could take advantage of that. If you don't have the space, maybe a friend or relative does. There are a number of benefits to having a backyard wedding. You can customize it however you want, which makes opting for whatever theme you want a breeze.
Park:
There can be many parks that offer gatherings without a fee. There won't be any privacy but if you find a space that is beautiful, you can compromise. A picnic-themed wedding can be a great option for a park. Look at photos of other couples getting married in a park for some inspiration.
Beach:
Some beaches are open to the public and don't require a fee.

Boat:
If you want a nautical theme for your wedding then a boat can be the perfect option if you have a relative or friend that has a boat. The boat can also be used to help ferry guests to different locations.
Library:
Some libraries are beautiful enough to host a wedding reception. Many libraries that are more well known, such as the New York Public Library, charge fees for an event but you may be able to find a library near you that could do it for just a small fee.
School:
A school is a great place to have a wedding, especially if you and your spouse met there and you want to pay homage to the place that started your lives together. There could be some fees involved but you could be surprised to find how affordable it is.
Unusual Location:
If you and your spouse met at an unusual location, such as an airport, then getting married there can be an option. You can let the media in on your plans since businesses want advertising and a wedding can boost their PR. This tactic could still be risky and there is no guarantee that you will get a free wedding but it never hurts to ask when you are in the beginning stages and want to plan a free wedding.
A venue that looks great naturally will save you money on décor costs. It also means less effort when it comes to selecting the DIY decorations. Try to have the ceremony and reception in the same place. This way you can avoid the cost of having to shuttle guests from one place to another and it makes the logistics that much easier.
Find Free Food
Having a potluck at your wedding may not be the most popular thing to do but it's an option if you want to plan a free wedding. Since you have already narrowed down the guest list the guests are the ones closest to you so they may not mind bringing some food. In lieu of a wedding gift, you can ask guests to bring certain types of drinks or food to be shared after the ceremony. If you know a friend or relative that can bake a delicious homemade cake, ask if he or she will bake one for the wedding. It may not look like the cakes in magazines but it can be just the right touch for your intimate wedding.
The timing of your wedding will also matter when it comes to the food. Avoid the expense of a sit-down meal and schedule your wedding in the afternoon with just an extended cocktail hour and passed appetizers.
Alcohol is a big expense at weddings so stock the bar yourself in order to cut costs. If you are planning on having alcohol, this won't necessarily be a free option but you can also have family members and friends bring different drinks to share in order to make it free, just like with the food.

Finding a Free Wedding Dress
Technically, you can get married in any dress you please, including one you already own. However, if you want to have a wedding dress but don't want to purchase or rent one then you can find local organizations that have wedding dresses for brides that want a budget-friendly option.
Another option you can do is approach relatives or friends who have just recently gotten married. They may be willing to lend you their dress.
Finding Free Photography
A professional photographer can cost you $3,000. If you know a photographer that is just starting up his or her business then you may want to approach them and propose a bargain. He or she will cover your wedding and they can use it as a platform to advertise.
Not every photographer will be willing to do this but it's worth a shot. If this exchange doesn't work out, try to find a budding photographer in the family or a friend of yours that is great at taking photos. You may even feel more comfortable if you know the person behind the camera. Before the big day, try out different lighting and angles and explain the shots you are looking for.

Find a Free DJ
Ask yourself if you need a DJ. DJs can cost around $500 but these professionals play music you are able to find on iTunes. Your iPod is the answer. Hook up your iPod to a loudspeaker and ask another individual to serve as the DJ for the wedding. You can also use a laptop. Just have a wedding-appropriate playlist preloaded. If you have a wedding-specific playlist in mind, just make sure those songs are on your device beforehand so you aren't leaving the music selection up to chance.
Get Free Flowers
One way to get a free bouquet is to get newly loomed flowers from your backyard or someone else's. If you don't have flowers due to the season, you can try creating a free bouquet out of tissue paper. Use seasonal wedding décor. For example, if you are getting married in December, you can use holly and berries instead of flowers.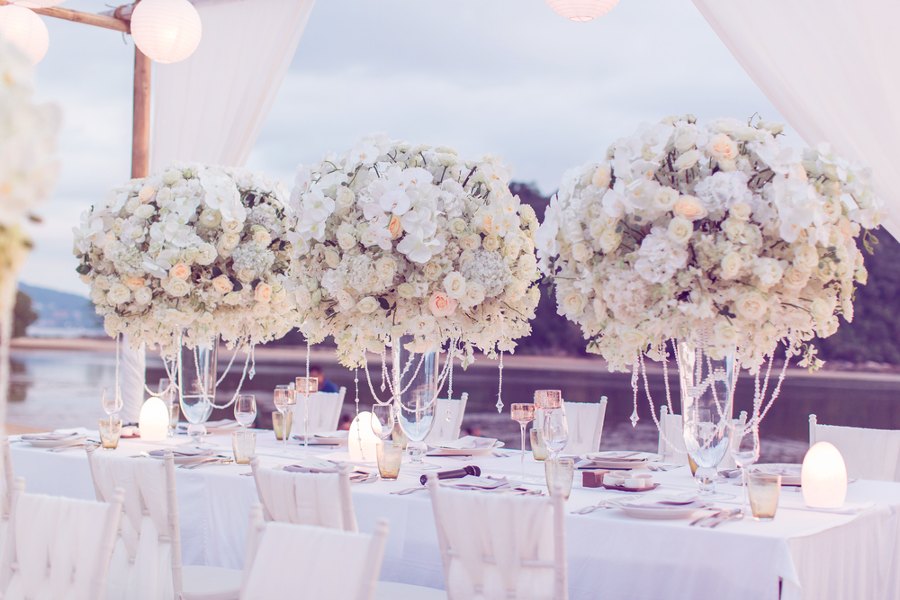 Free Wedding Invitations
There are plenty of free DIY crafts online that show how to create cheap wedding invitations. There are customizable and printable ones and the only money you have to spend is on ink or paper. If you want 100% free wedding invitations, you can call guests by phone or send an email.
You can find tons of free stuffs online. You might even have other ideas and finally find free stuff to make your wedding a little more "personal"!
Planning a Wedding on a Budget
If you are not able to plan a free wedding then you still want to have a wedding on a budget, in order to avoid going into further debt. Keep these frugal money saving tips in mind.
The first thing you need to do is determine what kind of wedding you want. When you picture your wedding, what do you see? If you need some inspiration and don't have any idea for the feel of your wedding then scroll the Internet to see what you like and don't like about certain weddings. You don't want to get focused on the details just yet. Instead, just think about the overall look and feel you want. When it comes to planning a budget-friendly wedding, it helps to know what your priorities are.
Have a Budget Talk!
Everyone who is going to be involved in paying for the wedding should sit down and look at the total wedding budget. This could even be your first time budgeting with your future spouse. Learning how to talk openly and honestly about what you can spend is going to help you lay the groundwork for budgets once you are married. If you think the budget talk is uncomfortable, just remember that it's much easier to have a budget for your wedding than still be paying for it five years down the road.
Once you have the budget talk, next decide on what your top must-haves are for the big day. These must-haves can be practical or frivolous and it doesn't matter what they are, as long as they are important to you. You and your future spouse can come up with the lists separately or together. At the end, make sure you sit down together and determine what you really want. Let the priorities dictate the wedding budget.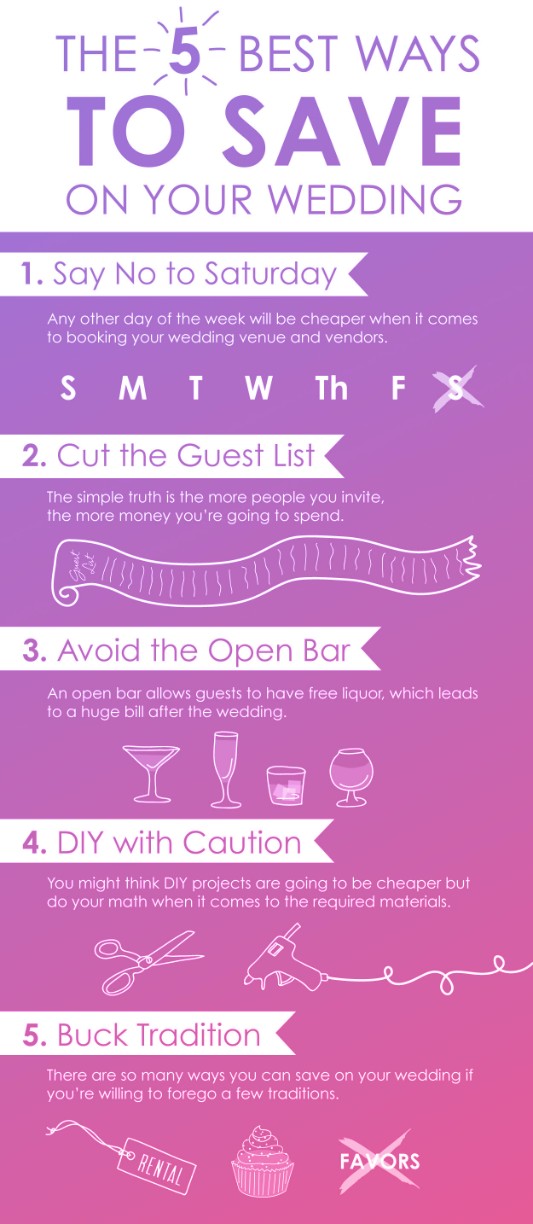 Rule n°1: Do It Yourself Whenever Possible
You can save a lot of money by doing things yourself. However, keep in mind that you only want to DIY when you know the outcome is going to be worth your effort. Give yourself plenty of time to complete any projects. You don't want to be up to 3 a.m. the day before your wedding because you are still working on centerpieces. Get family members and friends involved to help if you can. You can also involve friends in the preparations since they may have something you can borrow for the big day or a vendor that can give you a special deal.
Rule n°2: Consider the Day of the Week You Are Getting Married and the Time of the Year
If you have a venue you love, you could pay up to half the price if you hold the wedding on a Friday or a Sunday. You can also have more options for vendors on a non-traditional day since photographers and other wedding vendors get booked up quickly for Saturday weddings. You also want to consider the time of year. September and October are popular times to get married. You will likely pay more in the fall for the same vendors when wedding resources are limited.
Rule n°3: Ask For Wedding Help Instead of Gifts
You likely have a number of talented family members and friends. You can choose a close friend that is a skilled photographer or one that is a wiz with putting together some flower centerpieces with outdoor wildflowers.
Ways to Keep Your Wedding Simple
When you trying to plan a free wedding, you want to keep everything simple. Narrowing down your guest list keeps everything much easier. An intimate affair requires less work and then you get more face time with the people you have invited.
You may be thinking that if you are trying to save some cash then you should avoid hiring a day-of coordinator. An experienced coordinator will handle all the little details and make sure that things are moving smoothly on your big day. Wedding coordinators and planners can actually save you money in the long run since they have an extensive vendor network you have access to.
Embrace All-Inclusive
This is for maximum simplicity. Venues with all-inclusive packages can provide different services and amenities, such as catering, staff, rentals, cake, guest's accommodations, and more. If you want simple, this can be the way to go.
If you have bridesmaids then take advantage of them and match dress trends. You can give your ladies the event style and color palette and allow them to pick their own dress. Your bridal party will appreciate this flexibility and they will feel even better about spending money on an outfit they can wear again.
Ditch a Timeline
Since there is no rule that weddings need to last for a certain amount of time. Work with a coordinator to pare down any musts and then choreograph the event so it fits in the timeframe you want and your budget. In addition to saving you some money, you won't have to worry about the event lasting into the morning hours. If you and your guests aren't ready to stop for the night then you can always gather at some other spot for an after-party.
Begin saving money long time in advance
The best way to finance your wedding is to save for it long time in advance! You can easily figure it out by having a look at the widget bellow.
Final Thoughts
When trying to plan a free wedding or at least keep things simplified for budget reasons, you don't need all the fluff. The wooden welcome sign or custom wedding corn hole set are all unnecessary items. These things are pretty but your guests likely won't even notice if that stuff isn't there. Only focus on the things that will make or break your wedding and this is why it's important to have your priorities figured out before you begin the planning process.
Remember that at the end of the day, it's not a competition. If your priority is keeping your wedding simple then don't play the comparison game. It's much easier to overcomplicate, over stress and overspend when you are looking on social media at other weddings.
It is possible to plan a free wedding, but you will want to have your priorities set first. Remember that a marriage is about the two of you and that will last much longer than just one day of celebration. Remember not to lose sight of what truly matters. Going into debt or spending a lot of money for your wedding won't prove your love for each other and it just leaves you with an empty bank account. When you aren't able to get some items for free, consider other tips in order to make sure you are planning a budget-friendly wedding.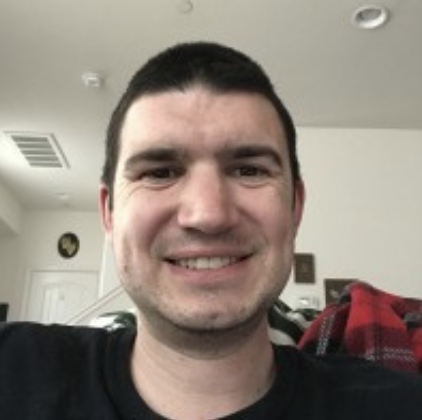 Kevin Strauss is a personal finance writer and homeowner based in the Los Angeles area. Being in one of the most expensive markets in the country, he's learned to maximize resources to plan for both his monthly expenses and future financial needs. Kevin has a passion for helping those in a similar situation navigate the complex world of personal finance so they can pay down debt, plan for the future and live out their dreams.  In addition to covering personal finance in depth on Loanry.com and Cashry.com, Kevin shares his expertise with readers who want to create budget-friendly habits across the web.