Make Money as a Social Media Influencer: An Influential Guide
You can read a lot of guides on how to become a Social Media Influencer today. Most of them forget to tell you how to start and jump right to what you do once you have made it as an influencer. That is a huge mistake.
You cannot just read this, follow the instructions and wake up tomorrow as a successful social media influencer making tons of money and getting free stuff. So many e-books and websites falsely tout this on lists of jobs for low income families while in truth, it takes time and effort to make money as a social media influencer. You can start with no money, but you must invest time and you must present yourself well. You need corporations to like you so even if you have no education to speak of, you must come off as well-spoken and respectful.
Now that I have been honest with you, keep reading if you would like to invest some time – and I mean years – in becoming a genuine influencer of people and organizations as well as make money online.
The Basics of Social Media Influence
The actual necessities beyond having a social media influencer account that you regularly use include somethings that won't sound very 21st century, but they are accurate. You need a certain personality, at least one active social media account, relevant posts on the topic you represent, and engagements on each post.
The Ideal Personality

It takes a specific personality, practicing positive life habits to succeed as a social media influencer. You have to be real and you have to be a good person. Read on to learn what I mean.
1. Be a decent person
Do not laugh. I am being real. True social media influencers, heck, true influencers of people, do not so much have to sell themselves as they present themselves as they are. For example, raised in the Deep South, I am typically polite. I also give it to somebody if they step out of line with me, but most people know that as a rule, I am genuinely polite.
2. As the old song goes, have a "Policy of Truth"
Being straight with people goes a long way. To re-write an old saying, "Truth talks. Bullshit walks." If people know that you always tell the God's honest truth, they can trust you. Trust means they will typically listen to your advice and purchase what you recommend.
3. Show respect
If you do not like a person or product, say nothing about it. Only speak about what you can recommend. This helps build your quality as a person. Think about it this way… who did you cringe when they came towards you in high school? Was it the nice person who always loaned you a pen, pencil or paper when you ran out just as class started, or was it the school gossip whose every conversation began, "Guess what I heard about [insert name of one of your friends here]…"? Most people stood there nodding as the gossip talked simply to try to make sure the gossip did not have reason to spread lies about them next.
Nobody actually liked that person and both sales and social media work the same way.
4. Review or represent what you know
This is an offshoot of "Write what you know." That old saying for writers means you should draw article and story ideas from your actual interests, not just what is popular or what someone else likes. For example, people could believe me when I used to represent Keurig as a spokesmodel because I love coffee. When I posted pics of my Keurig and the plethora of coffee pods, they knew it was real. I know all of my Facebook friends in real life and on my original Twitter, I knew in real life about one-quarter of my followers.
Since so many people had actual knowledge of real me, they knew my representation of the brand dovetailed with my actual interests and it enhanced my recommendation.
Active Social Media
An active social media account means it exists. It has followers. You post to the account frequently. I do not mean you have to post everyday, but if you touch base with your followers once per week – stupendous! They need to hear from you. Follow these tips to make money by building your social media account, illustrated with real world examples, to learn how to create and build a social media account that you can parlay into social media influencer assignments.
You can see the wide spectrum of social media engagement frequency by looking at celebrity accounts.
Ray Liotta
On one end of the range, you have Ray Liotta, whose people did really well when he was starring in "Shades of Blue" with J. Lo. He and Jennifer Lopez loved to selfie on the set and his social media folks ate it up. His Instagram and Twitter were lit. Then, the show ended after three seasons and his posts stopped. In 2017. It is 2020 and although Liotta continues to make films, his verified accounts simply sit there gathering Internet dust. You would think they would be promoting his upcoming film, a prequel of HBO's successful show "The Sopranos," but that account is as silent as a dead mobster wearing cement shoes sleeping with the fishes.

See? Liotta's people are one of the example's you do not want to follow. They need the content spoon fed to them. It like Mrs. Linder, one of my former English teachers said she would never do with our lessons.
As a social media influencer, you will handle your own accounts. You need to come up with your own content. You need to post at least once per week to build your fan base and to keep them. Fans want news. They want to know what you think. They want to hear from you, but they want quality.
Snoop Dogg & Ice T. Kudos
But, I promised you a range. The other end of that social media spectrum of posts are two rappers – Snoop Dogg and Ice T. Kudos to their people for having developed the ability to write in the voice of each of their bosses. If you look at either talented fellow's account though, you will find yourself overburdened with posts. Their people like everything. Their people post constantly. They re-tweet memes and gifs as if it were the only way to save their own life.
So, despite my deep respect for both men, I follow neither account because I do not want that crap in my feed. None of it is relevant. I did follow Tracy Morrow's account for a minute. (That is Ice T.) Go figure. I write a book series on Hip Hop and R&B, so it stands to reason I would follow them, but I do not.
For that same reason, I do not follow the accounts of any of artists whom I have authored books about because I am an adult who wants relevant posts. I never saw any posts on either rappers' account about recording, films, TV shows, etc. I never even saw Snoop post about his YouTube show or any podcasts, so I did not follow.
Moreover, their people trash talk constantly on both accounts. I mean, there's more angst on their Twitters than all the mixtapes of Lil Wayne and Travis Scott combined replete with more diss tracks than you could shake a stick at or fire an Uzi at – whichever floats your boat.
Show that your time is money!
Here is what you learn from those folks. Show that your time is money. Those accounts are not believable to an adult who has disposable income because I would not think logically that the very successful and busy Ice or Snoop would actually have SO MUCH free time that they would be posting for literally HOURS everyday. Children have that kind of free time. Adults do not. Kids do not actually buy stuff. Adults buy it for them, so while you might want to reach a pre-teen or teen audience, you need to appeal to the actual people with the money. You need other influential adults to like you.
See? Snoop's and Ice's people are not examples to follow either. When you create your social media accounts to become an influencer, do not pander to the lowest common denominator. Create for intelligence. Create for educated. And Create for money. Crackheads do not buy products like Keurigs that pay you big bucks to use them and post about it. Neither do folks who waste their entire time on social media everyday. You know why? They do not actually have a JOB, so they do not actually have MONEY.
The Middle Ground Is to Strike a Balance!
That one post per week minimum is pretty much the way to go for most personalities. Like a couple of posts or so a day. Also, respond to your followers.
How Often You Should Be Posting on Instagram?
On Instagram, you should post between 3-7 times per week.
I cringe at my own real life friends and the people they hired because they miss that last one. (I say they and theirs because I fired everyone because of the train wrecks created on my accounts.) Everything goes fine on our personal accounts. My real life friends and I do take the time to instant message each other, to take pics in our new neighborhoods, to take pics of the cool cake the boss had made for a huge party, but we share them on our personal accounts. I am pretty much the only one who sees both sides of it because I work in public relations. The vast difference between our personal accounts which we manage ourselves and the branded, verified ones that their people manage horrifies me. You can learn from us without having to go through what we go through.
Post relevant once per week
Like what your followers post to your posts. Those comments are mostly compliments. Someone took the time out of their busy schedule to tell your account, your brand, or real you that you matter. Think about that for a minute. In a world where people walk by each other without a word, some person took the time to look at your post, comment with a compliment or encouragement, and let the whole world know you are important to them. That's nice.
Get on the social media you pick at least one time per week and talk to people in your niche
You can have no excuses! Every week since COVID-19 went from outbreak to pandemic and the economy went all hinky, I get onto my MultiCareerGirl Twitter and read the posts of job hunters, letting people know whom I know who is hiring in their field. The same with GirlBoss. It is a few hours out of my life, but knowing that as blessed as I am with the careers I have, I cannot in good conscience know that others have no job, no money coming in, and they are searching actively for hope. That is what a job is. It is hope. That is my example. Your niche is different, so your conversations will differ. If you coach ball, answer questions of people wanting to get into that. (Believe me, they do not even know that they need a couple of college degrees.) If you create as a craftsperson, you can answer questions about where to find materials, learn to run a kiln, etc.
Do so from the very beginning
You might think that all of that comes after you built yourself as an influencer, but no. That process builds your account and it continues as you work as an influencer. You never actually stop. Really. I created my first Twitter the year that platform began and my Facebook the year Marc Zuckerberg opened the social media beyond the Ivy League. So, it has been a while and in the case of my newest brand, MultiCareerGirl, the account gets at least one post per day due to its business and career audience. Weekends, too, because that is when the folks who run side gigs work on them and that comprises half or more of my audience.
Size and Composition of Your Account
Before you get paid for your influence, you need to have an audience to influence. You also have to have a high quality audience. You gain an audience by posting relevant posts or tweets. This should be a mix of text posts, photos, videos, audio, blogs, etc.
Yes, you can advertise. I recommend that, too. Purchase a weekly batch of advertising impressions or sign up for Twitter's account promotion or Facebook/Instagram ads. Not every person who follows your account will engage with your posts though. Some will be fake accounts or folks who created an account and got bored immediately and deserted. You need to recognize those accounts and report the fakes and drop the deserted accounts.
Here is why:
1. It will improve the overall quality of your account
You have almost reached the point where you're ready to apply for influencer positions. When you do, the agency at which you apply will analyze your account for quality and quantity of followers. It will analyze your posts for quality, engagements and shares/retweets. That's why you need to build a high quality account before you attempt to obtain any promotions or influencer jobs.Essentially, when you start out, the first agency that signs you looks at your personal posts or your unpaid posts to determine what you are like. If you only post angst and hate or mindless meme retweets or you have no posts at all, they will not sign you.
That means you have no opportunities, so you cannot earn money as an influencer. If you never post, the agency and its clients have nothing to go on to determine your writing style or photography skills or videography skills. They have to be able to see that you can put things into your own words well and that you can take well-composed photos and videos. They also need to see your genuine interests and those of your followers.
2. It impacts your followers/followings ratio
They will also look at the composition of your followers and followings with respect to Instagram and Twitter. The ratio matters. Typically, a genuinely influential person does not follow every person or account that follows them. I say typically, because exceptions exist like my colleague Larry Kim, one of the best known marketers and entrepreneurs. He has an old school Twitter in the sense that he started it when he was just a guy named Larry with a smart idea. At the beginning he did follow everyone who followed him back then since he was audience building the way we all did back in the late 1990s and early 2000s. He trained the people who work for him to continue doing the same, so his account still follows that practice.
Let's develop Larry Kim example
Larry Kim is not out there applying for influencer jobs though so when you build your account, you need to follow the rules of social media marketing. That says that you should follow back 10 percent or less of your followers and it should be people relevant to your posts. You should also follow the people you actually know or are friends with on your account who follow you. This builds the credibility and veracity of your account.
It was a dead giveaway in spring of 2020 when the media department at the company where a buddy of mine works decided to capitalize on his well-known, good name and create an Instagram for him – without his knowledge. The dead giveaways that it was fake? They did not follow the account of his best friend who also has an Insta and the account followed a porn account and began liking its posts. Busted. The guy in question is one of the nicest people you would ever meet, a strong Catholic who respects women, and loves his family and friends.
The veracity of the account immediately came into question by every person who saw it who knows him and it got reported to the higher ups at his company. The offensive items removed, they tried to turn it around by reforming the account to accurately represent his actual identity as a person and a brand. Many of his actual acquaintances, buddies, friends, and even his family still do not follow that account. Even a fabulous fake gets recognized as such.
Let's Now Talk About Making Money!
Are you still with me? Okay. Good. Because after you have spent the time to build the account or accounts, you can start down the road to earning some money as a social media influencer.
Please, understand that unlike the e-books that promise you fabulous wealth and instant fame, I am being honest. Those overnight sensations you watch on YouTube actually started out years ago. You think I'm kidding. The Paul brothers – Jake and Logan – began on the now defunct Vine as pre-teens. Their puberty pranks built a following when mobile and online video remained in its nascent stages. When Vine ended, the brothers had already transitioned to YouTube, having developed their videography skills further and deciding they'd like to create more long-form content.
The 28 million subscribers to their YouTube channel did not pop up overnight, but rather were built since their pre-teen years. Now, 25 and 23, they have their own product line and they parlayed their YT fame into film and television appearances.
Apply to Social Influencer Agencies
This is probably what you thought the majority of the article would center upon, but this really has to wait until you have followers and a following. You need to have influence before an agency will sign you and it must be obvious to them. It means you need likes on your posts and tweets. You need your followers to engage with your posts or tweets.
You need to show your authority in a way that lends itself to their algorithms. Your follower count means nothing without engagements. Agencies know you can buy followers, but only genuinely influential accounts have likes from their followers. That matters. Relevant followers matter. Analyze your account before you apply to agencies. Start small to build yourself and your reputation as an influencer.
Step One:

Dealspotr and BzzAgent
Dealspotr

Start with a site like Dealspotr. Anyone can sign up and the site offers internal methods for each individual to build a following on Dealspotr itself. The site also requires the influencers that register to link at least one of their social media accounts. This lets those on the site who follow a specific influencer also follow their social media.
On the site, you can promote deals posted by corporations and small businesses to build your reputation. Once your account reaches a specified veracity level, you can apply for social media influencer assignments. In the earliest days of working in this area, you will earn product only or something like $5 or less per blog or post.
The clients register with Dealspotr. You apply to their promotion on the site and each client determines if you meet their criteria. They will only pick those who genuinely fit their needs. Do not get your feelings hurt. You must build a following and have experience before people will hire you. Each successful promotion raises your score at the site. You can also increase your social media following there and that helps you with getting signed to a specialty agency. You need a huge account that has active, engaged followers to achieve a high rank score on this site. I tested it with MCG which has close to 2,000 followers. I am a 1. You can still write blogs and build there at the level. That, I tested, too, before listing it in the beginning area.
BzzAgent

BzzAgent provides another great starting point for those who want to get started in this area. You can sign up for free. You do not have to have any experience to start and many folks begin here.
Brands register with BzzAgent to obtain help from "ordinary people" to create successful word of mouth or WOM campaigns. The brand provides the product for you by shipping it directly to your home. You have a specified time period in which to use it and post about it on social media using the provided hashtags. This site helps you build experience, posts, and attract like-minded followers.
Step Two:

Tribe and Viral Nation

You can apply to the next level of social media influencer agencies once you have built your blog and you made a number of social media posts relevant to your niche plus represented some clients via BzzAgent and Dealspotr. At this point, you amassed online experience as a social media influencer for one-off campaigns and you feel ready to undertake long-term partnerships.
Start with Tribe, an influencer agency, and Viral Nation, a marketing firm with an influencer component. Both firms land a cross-section of boutique and corporate accounts so you will have opportunities available to you at the outset and once you have further built your following.
Stop at this step if you want to stick to online posts only. The third step requires a specific look, public speaking and presentation skills, and an outgoing personality or at least the ability to fake one during events. Step one and two did not yet exist when I began working in step three, but the requirements were the same then. The agencies in step three represent those who work their way up to in-stores, tradeshows, brand ambassador or representative, etc.
Step Three:

Mosaic, Hype, ATN Promo and CMT

Like that old song goes, "You've got the look." Also, you have presence, you can learn product info and spiel it out like a cute football coach discussing great Super Bowl plays and game scores. You remain unflappable when confronted by drunk rednecks attempting to hit on you and your co-workers at an ESPN or Sports Illustrated event. You can memorize script and you look great in a t-shirt and jeans, t-shirt and shorts, football jersey, jersey dress, dress shirt (guys do this, too), evening gown, tuxedo, yo, you can wear a potato sack and people complement you and how marvelous you make it look. Being at least 5' 6" if female and 5'10" if male and in good/fit shape. Spokes modeling and brand representation allows you to be one inch shorter than fashion.
Live events – No Diva here:
If you have a successful online following and you meet the above criteria, you could apply to do live events. Be ready for anything if you do this work. Sometimes, the crew gets delayed and the models help with the set up of the sets. No divas here. Everybody pitches in and helps. On the other end of the spectrum, you work with celebrities. They often also are the most down to earth people. No divas allowed. You do not get to ask for autographs or snap pics, etc. though.
You work. They work. Sometimes, once work is done for the day, they stick around to talk and take pics. Sometimes, that person is you. Other times, it is someone you always wanted to meet. You must remain professional at all times, mind your manners, and represent the brand paying you in the appropriate manner which means you follow their rules.
If that sounds like it is for you, I provide the following four agencies under personal recommendation. I have been signed with all four for many years and each one has landed me terrific and fun work. Their clients pay well and each agency efficiently processes the pay, so you get paid quickly, too. I will put them in alphabetical order since they are all stupendous.
Across the Nation

Across the Nation (ATN): ATN handles accounts for Sports Illustrated, Go RV'ing, Kellogg's, and more. They handle both in-store promotions and large-scale live events. Work your way up to the large-scale jobs and you could work Sports Illustrated events, such as the one at which I met one of my alma mater's and football's greatest players, Billy Simms. Cool jobs, long hours. You start out working smaller gigs, even folks in small towns like Elk City, OK have opportunities.
Convention Models & Talen Agency

Convention Models & Talent Agency (CMT): Handles much of the convention and tradeshow work in the central and western US plus Nevada, especially the lucrative Las Vegas market. Their clients include IRE, MANCAN Wine, Semicon West, and more. It also handles print work. You need to already have a resume and professional photos for CMT work. Build your portfolio and resume with ATN, then apply here.
HYPE!

HYPE!: The Hype Agency, or just HYPE!, handles promotional and branding events for Sprouts, Verizon, Diet Coke, Sprint, Samsung, and more. Start out working in-stores and build your resume to land the bigger gigs. If you're 21 years old or more, you can apply for liquor sampling events to help introduce new beverages at nightclubs. Those gigs require experience, knowledge, sobriety, and a tough, but sweet personality. You will get hit on by drunks. Of course you cannot smart off nor may you drink while working nor at the event or pub/club after the event ends. (You might have heard of the Bud Light Girls. Here is where you go for that work.)
Mosaic

Mosaic: The massive Mosaic has agency locations in the US and Canada. It handles work for clients including The Gamer Network, Microsoft, Procter & Gamble, PlayStation, Samsung, White Cloud, and more. These assignments include in-store promotions, brand ambassadors and representatives, spokes modeling, and more. Many of the assignments include interviews and photo ops. I mean, you will get interviewed and photographed. These assignments typically go to former or current print or fashion models who have moved into the field of promotions and tradeshow. For example: beauty bloggers/photographers interviewed the models who worked for Procter and Gamble's Cover Girl, Olay, and Pantene campaigns. Let me repeat the mantra, "You work your way up to this."
Once You Establish Your Account
You can monetize your social media influence in other ways after you become an experienced paid social media influencer. You have the potential to develop multiple revenue streams from your influence.
Of course you are reading one obvious possibility right now. Once you have established a career in a niche and you have worked in an influencer position for some time, you can leverage that as a writer/blogger. Like the Paul brothers, I was pretty young when I started out, entering modeling at 17. To make a modeling career last, you diversify from fashion into commercial, and, if you speak well and think fast, you can add spokes modeling, tradeshow, and brand ambassador to your resume.
Before the Internet went wild, tall, willowy people with high cheekbones cornered the market on spokesperson and ambassador work. Now, you can build a following and leverage the Internet to create an income, too. You need to really believe in the area you represent. I have blogged about side gigs and how to make money online since my 1990s website "Money for Nothing" and I was writing for print publications at the same time. You put those two items together with a public relations firm and you get why publications hire me to write about this stuff.
You could build a career in which Cover Girl ships you two huge boxes of makeup and skincare products every time they come out with a new line. Sure, bloggers will come to your events and ask to selfie with you and interview you. You will need to put in a lot of work to get there. Then you put in more work to stay there.
There Are Tons of Monetizing Opportunities Once You Built Your Career
Here is the list of monetizing opportunities you can access once you have built your career as a social media influencer. These include things you do along the way that really take off once you have built a following and engagements and the things you just have to wait on like having the clout to author e-books or books that sell, or hosting webinars. If you wonder how likely folks are to show up for a webinar, my colleague Dr. Ilan Kelman hosted one this morning, May 19, 2020.
Well, in his time zone it was 1 pm, but in mine it was 7 am. Ilan filled an entire Zoom conference and had spillover into YouTube Live – an audience of more than 500 at breakfast in the US and lunch in Great Britain. His topic was how there is nothing natural about disasters. That humankind influences whether an event like an earthquake creates a disaster depending on the building codes and methods and materials used. And Ilan's turn out illustrates a great point. No matter what your niche or location, it takes time to get to that point. It also takes education. He earned a Ph.D. and teaches at two universities in Europe.
The List Below Takes Work to Make Work
You need to offer actual expertise and know your topic in a way no other person does.
Paid blogger
Digital products such as e-books or video classes
Podcasts
Webinars
Brand ambassador appearances
Social media sponsored posts
Sponsored blog posts
Physical products like books, CDs, DVDs, clothes, etc.
Affiliate Marketing
Photography, Copywriting and Creative Direction
Events
If I have not already put you to sleep with this guide to the real work and real world of life in social influencing, keep reading by devouring the May 11th issue of Ad Age. I have the print copy, but you can delve into it online.
The magazine devoted an entire issue to social media influencers. If you would still like to get started in social media influencing, go set up your first Twitter or Instagram using your real name, a catchy brand name, and a clear, professional-looking, if not professional, photo of yourself. Make a high-quality post that sets the tone for what your account will cover – your niche. Like some posts by others in the same topic and make a few insightful, helpful comments on other people's posts.
In Conclusion
And of course, whether you succeed or not, there is still the good old way to make money by getting a savings account! It might not be the one way you were thinking of, but it's definitely a reliable way. If you want to check this opportunity, start by having a look at this widget: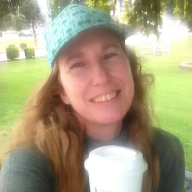 Carlie Lawson writes about business and finance, specializing in entertainment, cryptocurrency and FOREX coverage. She wrote weekly entertainment business and finance articles for JollyJo.tv, Keysian and Movitly for a combined seven years. A former newspaper journalist, she now owns Powell Lawson Creatives, a PR firm, and Powell Lawson Consulting, a business continuity and hazards planning consultancy. She earned BAs in Journalism and Film & Video Studies from the University of Oklahoma. She also earned her Master of Regional & City Planning at OU. Her passion lies in helping people make money while reducing risk.