Simple Steps to Get A Higher Paying Job
Most of us are interested in anything that will put more money in our pockets. This includes a higher paying job. However, it's not always easy to figure out how to get that coveted job. Your lifestyle and your bills may push you to find ways to make more money. After all, the electric bill is still due. You may have a mortgage or a car note that needs to be paid as well. Your obligations may be many. As a result, your financial obligations may push you to find as many ways as possible to secure a higher paying job. Fortunately, in this day and age, there are a ton of ways to secure a higher paying job. Your approach can be both conventional and unconventional. However, it should always take into consideration your unique and specific situation.
How to Get a Higher Paying Job
More than anything, you have to be willing to do your homework and explore all of your options. You may be able to work within your current job situation to increase your own income by using conventional methods like a raise or a higher paying position, or you can take on more work or work longer hours to inflate or increase your income. The choice is yours. You'll likely discover that you can use both unconventional methods and conventional ones to secure higher pay. Some methods may be used to temporarily bolster your income until you can find a stable way to increase or obtain a higher paying job.
The Power of Bills
When you need money to pay bills, you feel a sense of urgency. As the bills roll in you may think, "I need cash." Your thoughts are one hundred percent true. You do need cash and your bills can only wait for so long. When the money runs short, you may even consider trying to get a cash advance. Regardless of what's driving your quest for more money, one thing is clear. You need to bring in more money to cover both your wants and needs.
Your primary goal should be finding ways to increase your cash flow. However, you'll want to pay attention to your bills as well. Which bills are necessities? What bills can you afford to do without? This is one area that you will need to explore thoroughly in order to determine just how much increase you're looking for. Do you have to have cable? Is it necessary to buy that new car? Is your car still running well? When it comes to increasing our money, much of this process is just as much about bills as it is about making more money or securing a higher paying job.
The Burden of Debt
More often than not, debt is what usually drives us to seek a higher income. However, if you are too afraid to explore this part of your financial health, there's a good chance you'll always be chasing a higher income without fully understanding why. Many of our debts originate from uncontrolled spending and an inability to set limits for ourselves. This can keep us on the money treadmill, compelling us to seek higher-paying jobs or work part-time as a means for gaining a higher income. This is one of the reasons why debt shouldn't be looked at lightly. It should be fully explored. You may find that the debt you've created could be eliminated by making better choices. If this is the scenario, the higher paying job you secure could be used to save more money.
Consider Your Money Matters
One of the first things you should do when it comes to finding ways to secure a higher paying job is to get clear on your financial health. Do you have bills that could be eliminated to create more residual money at the end of the month? Are you spending too much money on entertainment? Do you have a budget that you follow? Do you sane any of your money? Gaining clarity when it comes to your financial health should pay a strong role in determining how much you want to increase your income. If you don't have a handle on your finances they will handle you.
It behooves you to sit down and look at your income or how much money you have coming in. You should also look at how much money you have going out. Then you can ask if you can make any positive changes in this scenario. You may want a higher paying job, however, you'll want to know how much you want to increase your income. This question is best answered by having a firm grasp on your current financial situation. Understanding where you are on the financial map may make it easier to spot areas where you can make changes to free up more money. This is a way of increasing your income in a sense.
Ask for a Raise
One of the most logical ways to get a higher paying job is to ask for a raise. This may be a viable option if you've been on your job for a while and your performance has been good. If this is your situation, you may be in a position to ask for more money and actually get it. However, if you choose this approach, you may want to gather your work-related accomplishments and discuss them with your manager. Your contributions to the company can serve as solid reasons why you may deserve a raise. As you gather information regarding your accomplishments, think about your time at your job and how it's been spent.
Have you trained people and do you have a nearly-perfect attendance record? Have you come up with innovative ways to do the same job better? Are you constantly taking on more work than you are required to? All of these are examples of accomplishments that serve as legitimate reasons why you should be able to confidently ask for a raise.

Sell Your Possessions
One way to drum up money quickly, which is a way of adding to or increasing your income, is to sell your possessions. This is a way of obtaining the results of a higher paying job by increasing your money. If you have an old car that is rarely driven or furniture that's taking up space in your garage, consider selling these items. The money you bring in from these sales will be welcome and you will be clearing out your unused items and putting them to reuse for someone else.
Even if you dont have large items to sell, you'd be surprised at how quickly you can make additional money by selling smaller items. Consider selling your children's clothing or that older computer or laptop you purchased five years ago. Believe it or not, someone could use it and would be willing to pay for that privilege. One man's junk is truly another man's treasure. You can bank on that. Take the time to look around your home. Do you have clothes you haven't worn in years or that you can no longer wear? Have your kids outgrown their old bikes? Did you buy a new fridge and need to sell the old one?
These are all opportunities to put money in your pocket to increase your cash flow. You'd be surprised at the amount of money you could make by taking the time to sell items you are no longer using.
Take On More Responsibility at Work
Sometimes, increasing your company isn't about obtaining a higher title, you may be able to make more money by simply taking on more responsibility at your job. You may offer to stay longer to complete more projects which could result in an increase in your hourly pay if you're an hourly employee. The increase in your income may be quite significant if you work more than forty hours a week. You may be able to make time-in- a-half by staying later and working on additional projects.
This is one way of increasing your income without asking for a raise or applying for a new position in your company. Simply taking on more responsibility and working longer hours may give you the higher income you seek. This is perhaps an easier way to bolster your income because you're still performing your current job duties. However, you're just taking on more work or responsibility.
Increase Your Career Skills
Another way to increase your pay may be to sharpen your skill set. If you are an accounts receivable clerk, you may want to work on handling and completing five accounts a day if you usually handle three. If you are a sales associate you may consider increasing your sales per hour by sharpening your customer service skills. This is one practical and measurable approach that can result in more money. You may be asked to take on a higher paying position or train others to achieve your same accelerated results. Plus, should you decide to leave your current company, you carry those honed skills with you which can result in more income at another company.

Apply for a Higher Paying Position within Your Company
You may also be able to increase your income by applying for a higher position within your company. There may be job openings that are posted frequently for jobs with a bit more responsibility and more pay to go along with it. Keep a keen eye out for opportunities like these. You may be able to secure a higher paying job without leaving your current company. This is an attractive option because it looks good on your resume as well. This is important because you may decide to leave your current company to go to work for another one. In situations like this, career advancement within the same company shows commitment, loyalty, and a desire to grow within your career. All of these traits are often precursors to increase your pay.
Tap Into Your Company's Bonus System
Many companies offer employee bonuses as an incentive. However, many employees are unaware of these bonuses and fail to take advantage of a bonus as a way of increasing their income. Don't miss out. Talk to your manager or team leader and ask questions about potential bonuses you may be able to secure. If your company does participate in a bonus program, make sure you find out all the details regarding the bonus system to increase your chances of getting it. This may require more focus and possibly more time. However, if the bonus is significant enough, it may be worth it.
Further Your Education or Training
Many people go back to school or start school to secure a credential, certification, or degree that will qualify them for a better job and more money. Fortunately, many companies are willing to pay for this training, or reimburse you for the money you spend on acquiring this additional education. Even if your company doesn't fully fund your schooling or certification training, they may be willing to pay for part of it.
Whatever the case, if you can realistically go back to school or obtain additional training that would result in higher pay, it may be a good idea to explore this. This training is another notch on your belt and usually translates into more skills for you and a better income.

Network
Many things in life or more about who you know as opposed to what you know. This leads to an important question that you should ask yourself on your quest to make more money. Who do you know? Do you know anyone who could assist you when it comes to securing a higher paying job? Perhaps you know someone who knows someone else who could be key in helping you get a higher paying job. Go down your list of networks and determine if there's someone who could be in a position to help you move forward and make money. It may be Aunt Margarets husband's brother who knows about a position that would be perfect for you. Leave no stone unturned. After all, you never know who you know who knows someone else that could be helpful to you on your journey to increase your income.
Look for Another Job
If you don't feel that your current job will increase your pay and you have unsuccessfully asked for a raise, it may be time to look for another job. Your pay increase may come in the form of another job. Most people increase their income when they remain in the same field but move on to another company. If you feel that you've exhausted all the possible ways to increase your income at your current job, it can't hurt to look elsewhere. However, if you decide to look for another position, you'll need to put together a strong resume if you haven't already.
Your resume should clearly and accurately display your talents and accomplishments in prior positions, particularly your most recent one. This is not difficult however, it just takes gathering all of the highlights of your past positions and arranging them clearly and attractively on a resume.
Look for Companies that Display Financial Health and Stability
If you're thinking about leaving your current company for another, do your homework. You want to choose a company that has the ability to pay you the income you desire. The best way to accomplish this is to research any public company that you have an interest in. If you look at their financial records and see gains in their revenue, more than likely you've found a company that will pay his or her employees well. The reports you want to pay attention to are the quarterly earnings reports, These reports display profit margins and net sales which are good signs of financial growth.
Take On Side Work
If you're not in a position to leave your current job, you may want to consider looking into part-time work or side jobs. This will allow you to supplement your income which is a legitimate way to increase your pay. Your higher paying job may come in the form of side jobs paired with your existing jobs.
Many people are able to do this to meet their financial obligations without making a lot of big changes int their current work life. This may be an option if you don't see the need to leave your current position or if you feel it would be unwise to do so. For example, many people who drive for Uber work a full-time job and do Uber on the side. This job offers a lot of flexibility without interfering with your main job. You can Uber whenever you want to or whenever you have time.
Fortunately, even if you are uncomfortable with the idea of picking up strangers, Uber offers the option for drivers to pick up food instead and deliver it to waiting customers. Many people currently use Uber as a way of making extra money to fill in the gaps in their income. True story, many people have been able to use Uber to create full-time income without having to invest full-time hours.
Look For Quick Ways to Make Money
Depending on how much increase you want to add to your income, smaller jobs may be a welcomed answer for you. You may consider filling out surveys online to add to your income. You may even consider running errands for people or helping an elderly neighbor. Both of these ideas could lead to a stable income that you could use to increase your overall income. This is one area where you can let your creative juices flow. You may have a relative, friend, or neighbor that recently had a baby and needs help around the house. Or maybe you could be able to do her laundry for a fee on a regular basis.
You might even offer to cook for her and her family for a fee as a way of adding to your overall income. See? You may find a wide variety of different ways to supplement your income if you take this approach. Basically, if you see a need that you can meet, you may have an opportunity to profit from it.
Work From Home
If you want to make money but don't want to leave the comfort of your home, you may want to consider looking into the countless work from home opportunities. Many companies have begun outsourcing call center work, as well as a wide variety of other customer service related jobs. This often saves the original company overhead as well as the work from home employee who is keeping money in his or her pockets by working form hone. This type of work has obvious benefits because you're not investing in gas or a professional wardrobe to make money. Work from home careers has become more popular in recent years because of the various demands and items constraints that many people are faced with.
The single parent may feel the sting of having enough money but lack the money for childcare to go out and work another job. In situations like this, many people have found solace in working from home without having to leave their children to increase their income. This has been a real solution for many people who may not be able to secure a higher paying position because of their current obligations. This is a way of creating a higher paying job without the extra risks and demands of conventional work outside the home.
Rent Your Car
Car rental has come far. There are many companies that make it possible for late model car owners to rent their cars out to others when they aren't being driven. This could be quite lucrative if you stuck with it and did this consistently. Many companies will insure your car and help with the maintenance and mileage if you opt to provide this service to the public. Plus, you have control over who you agree to rent your car to as well. This is a fairly new opportunity however many people have been able to secure a higher paying job by simply renting their car. This is a way of gaining passive income without having to invest any time or real effort into making money.
Consider a Cash Advance
You may be able to temporarily increase your income by applying for a cash advance. Although you'll have to pay this back at some point this can put money in your pockets which is an increase in your income. If you haven't been successful in finding a consistent way to increase your income, a cash advance may allow you to create an increase for yourself, at least in the short term. This cash advance may be all you need to temporarily boost your income until you can find a permanent way to do so. This cash advance can temporarily parade as a higher paying job. However, beware of using cash advances to create additional income. These loans generally have high-interest rates which may leave you paying double or even triple the original loan amount if you can't pay these loans off in a timely manner.
Open a Saving Account
The best way to make money is often to start saving money. Opening a saving account can be a very good way for you to increase your revenue. As you keep your money safe on your saving account, it generates annual interests! You can start by having a look there:
In Conclusion
There are many ways to secure a higher paying job. You can be as creative or conventional in your approaches as you like. You may want to apply for a higher-paying position within your company or seek work at another company, you may also want to go back to school or obtain special certifications to make you eligible for pay increases. However, you may want to make an alternative route and secure a part-time position, like Uber. The choice is yours!
There are many unconventional approaches that you can take to increase your income, however, the conventional approaches can be equally powerful, although they may take more time and effort. Increasing your skillset and networking has always been two powerful ways to increase your income or to gain a higher paying job. However, your approach should be one that is the most beneficial to you and your particular situation. Going back to school to get a higher paying job may be tough if you have young children at home. However, you may be able to attend classes online and still be right there with your young son or daughter. One thing is clear, there are many avenues you can take when it comes to getting a higher paying job!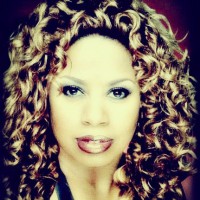 Nwayita Perry is a personal finance writer who knows the value of getting the most out of her dollars. She understands that financial savvy is the key to making her budget stretch. She takes pride in sharing her financial planning and spending advice generously and prolifically. Her passion lies in helping millennials, as well as people of all ages and from all walks of life, develop rich habits they can use for life.