Top 7 Freebie Sites For Those Who Love Free Stuff

I do not know one single person that does not like free stuff. It may come as a surprise to you that there are many ways to get free things. You just need to know where to look. There are many freebie sites available to you where you can find all the free items you desire. While it is good to know where you can get your free stuff, it is also important to understand how to live frugally and save money. One of the best ways that you can do this for yourself is to create a budget. Not only do you need a budget, but it has to be one that you can actually stick to. I am only touching on budgeting briefly because it is not the intention of this article, but it is an important point.
If you do not have a budget, you should seriously consider creating one today. Ok, enough about that. Since you are really reading this article to find out how to get free stuff, I will go into details about all the ways you can get free products and money.
Free Money For Your Bills
There are many freebie sites available to you where you can find many free items. I will list some of them out for you later in this article. Before we start talking about those sites for you, I want to let you know about some other ways you can get free money. I know it may seem hard to believe, but there are ways to get free money. I would like to say that you should always be careful and make sure you fully understand what you are entering into. When you are on a website, or filling out any kind of form, make sure that it is legitimate. There are always people trying to scam others, so just be careful. Not everything is a scam, but just be wary.

Claim the unclaimed
One easy way to get free money is to go to the unclaimed funds website. Every state has an unclaimed funds or property website. When a person is not able to be located to return money to, it is turned over to the state in which the company is located. This could be utility companies, banks, mortgages, or something similar.
It is free to search and if you go directly to your state's website, it is free to claim the money. In most cases, the program is run by the treasure department of the state. Many states warn that you do not have to pay any money to get the money that is due to you. If a third party organization is attempting to charge you to get your money, do not give them money. You should click on the link above and from there you can find the actual website for your state.
Use an app
Another way to save money for bills is to use an app like Trim. Trim does not pay you, but it goes a long way to save you money. It tracks the money you spend and cuts fees for the items that you no longer use. It also has a feature that helps you reduce spending and pay off your debts. This can end up helping you save a lot of money in the long term.
Money From The Government
There are ways to get money from the government to pay for your bills. The federal government has created programs to give you money when you are in need. If the federal government does not have a program, they may give money to your state for a program instead of running it themselves. There are programs to help you put food on the table, have a roof over your head, and provide medical coverage for you and your family. Programs that help you put food on the table are food stamps, which can be used like a debit card for specific items at authorized grocery stores. There are other programs that offer breakfast and lunch at school and monthly food packages to senior citizens.
Medical programs like Medicaid, which is for adults and Children's Health Insurance Program (CHIP) which provides health care for those under the age of 19. There are also subsidized and low income housing programs that help those with low income afford housing and utility bills. While none of the programs mentioned above provide money to those in the program, the assistance and subsidies they do provide are priceless.
They allow those that might not be able to survive to have food on the table and a roof over their heads. There are some other programs that offer assistance in the form of cash. Depending on the program, you may have to provide proof that you have a disabling condition or some other reason why you are not working. For those that don't qualify, these are alternatives to freebie sites in an effort to find some other way to bring income or services into the house.
Freebie Site #1 – Target

One of the top freebie sites is Target. Target has many ways that it provides its customers with free stuff, or other ways to save money. Target has a portal that provides free samples. You are able to try products for free through this portal. This site is constantly changing, so if you see a sample in which you are interested, you should take get it as soon as you see it. It might soon disappear. If you happen to go to the site and they are not offering any free samples, visit the site again soon because they are constantly changing the samples. You do have to be persistent and keep coming back to check.
Target also offers their Red Card. This card gives you 5 percent back on every single purchase. While this loyalty card has perks, Target is also tracking you as a shopper. They track your purchases, which could be good for you because the more they track you, the better able they are to determine what items you like to purchase and they alert you when they are on sale. They may also provide coupons for items that you regularly purchase. The tracking mechanism could be a win for you but there are some that believe that this type of tracking is an invasion of your privacy. You should always read the fine print when signing up for any program. They disclose to you the tracking methods they use, but it may be in the smallest print imaginable.
Freebie Site #2 – Swagbucks

Swagbucks is another top site. I am a bit hesitant to call it one of the freebie sites because you have to do a little bit of work to collect from them. There are other sites listed here that just give you free stuff. With Swagbucks, you have to answer surveys, watch videos, surf the web, and other things to get actual Swagbucks. You can then turn those Swagbucks in for gift cards.
Swagbucks is a site that collects surveys for which you might qualify. Once you get into the survey, you may actually find it is closed or you do not meet all the criteria. Some surveys are looking for a certain demographic that you may not fit and therefore you cannot take the survey. They allow you to trade in your points for gift cards to companies such as Starbucks, Amazon, Target, Hulu, and others. The gift cards are mailed or emailed to you and take about a week or two to get to your house. You are also able to donate your points to charity. Each point that you earn in Swagbucks is equal to one penny. While you do not get a check from Swagbucks, you can receive gift cards to stores where you shop and then use those like cash.
Freebie Site #3 – Rebates
You might not consider rebates as high on the freebie sites list, but it does give you money back. In some cases, you get another item just because you purchased your item. Long gone are the rebate forms that you have to fill out on a postcard and mail out and hope that it gets where it is supposed to go. Now there are mobile coupons and sites like Ibotta that allows you to fill out the rebate form online and cash it in. Typically, you have to upload a picture of your receipt. There are other apps that you can use that will search for other stores that sell the same item you just bought for a cheaper price. If they find one, you may be able to get a rebate for the difference between the two prices.
Freebie Site #4 – The Penny Hoarder

The Penny Hoarder is one of the top freebie sites because of the fact that it offers you so many ways to save money. It gives you advice on saving money in some of the most unconventional ways. On their website, they offer 29 ways you can save money at the grocery store. I promise you, some of them are ways that you never considered. For example, have you ever thought of taking a picture of your fridge and making money? Bet you that you have not.
Until I looked at their website, it was something I never considered either. This site offers advice on how to save money while you are stranded at the airport, or while taking your kids on that trip to Orlando. The Penny Hoarder may not put money directly into your pocket, but if you follow the advice, you could quickly build up your savings account.
Freebie Site #5 – Free Stuff Website
There are a ton of freebie sites with the word free in the title, so I am going to focus on those for a moment. This is not an exhaustive list of all the freebie sites available, but it is a good mix of the. The great thing about these sites is that you do not have to fill out tons of surveys to get the items.

First up is Free Stuff. This site gives you samples of cards, calendars, food, drink, medical equipment, and baby gear. There are many more types of free samples available, but that is just a short list. You can also file out forms for giveaways for items like playstations and vacuums. All you have to do is try out the free stuff and let the group know what you think about it. It is really simple and easy.
I Love Free Things, I swear I am not making it up, that is the name of the website. Since we all love free things, you should check it out. This is a great place to find samples for kids. It has all kinds of books and activities that kids will love. There are also other categories of items that appeal to those of all ages. This website has been featured on various TV shows and it is a great way to try all manner of free things from magazine subscriptions to dog food. This site also has a ton of coupons for free stuff. This site even has a mobile app so you can look for free stuff all the time.
Freebie Site #6 – Product Samples
There are other freebie sites that give away product samples. These sites just give them away without wanting a follow up or feedback from you. The hope, of course, is that you will love the item and then go buy it. But, I am sure you know that already. Giving away free samples is a great marketing tool used by companies. There is a site called My Free Product Samples that gives you free samples. This site is committed to protecting the public from scams. They even offer a page on their website that gives you tips on how to avoid scams.
The Free Stuff Times is a simple website that is easy for you to find your way around. They even have a presence on social media so you can follow them to see what the newest offer is. They offer free movie tickets, books, and music, as well as coupons in addition to their free samples.
Freebie Site #7 – Freaky Freddie's

Freaky Freddies is like the king of freebie sites. It is the portal to every freebie site that you can imagine. There must be at least 30 categories of free stuff listed on this website. Freaky Freddies is dedicated to providing you truly free samples. They work hard to make sure that all the items they provide on their site are truly free samples. They do not want companies to have some expectation of you other than to love their products. If you love them, then you buy them. That is all there is to it. If you find that there are companies listed on the Freaky Freddies website that has some strings attached, they will remove them immediately. They also offer a newsletter and you can sign up for daily alerts. This is truly the mega site of freebies.
Another alternative to get additional free money is to save some on a savings account!
Conclusion
There are quite a lot of freebie sites available to you. One of the great things about the internet is that you have all of this information available to you. One of the bad things is you have a lot of information available to you. This can make you feel overwhelmed and not know where to start. Good news is there are many websites listed above that are great places for you to start looking for your freebies. If you want to fill out surveys to get free money, that option is available to you as well. If you want to receive free samples and give your feedback, you can do that, too. However, if you are only interested in getting free stuff, there are plenty of those sites available to you. It is key that you know what you want and you understand which of these sites can provide it to you.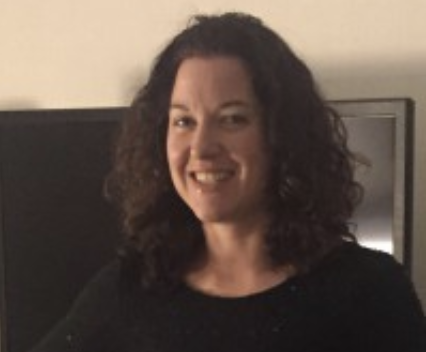 Julia Peoples is a long-time business manager focused on providing decision making assistance to the public. She works with people at key points of their lives who are making important retirement and financial decisions. She has had many articles published that educate the public on sound financial decision making.
Julia writes for those who are working towards financial freedom or a better understanding of how finances work. She has shared her financial insights with individuals on a one on one basis for years.