11 Best Rebate Websites to Get Cashback in Your Wallet!
We have been facing much uncertainty these days. Many of us are spending more time at home and looking for ways to occupy that time. Some of us may even need to find new ways to earn money while staying at home. I am sure many of you are facing difficult challenges in your day to day life and may be looking for additional money. It may be a side job, or maybe even a full time job that you need, either way, there may be some quick ways to make money that you have not considered. One of them is using the best rebate websites to get some fast and easy money. Continue reading to find out how.
What Are Rebate Websites?
Money budgeting tips are important when you are interested in making the most out of the money you have. It is important to understand that the more money you have coming in means that you have more money to use or save. I think it is probably safe to say that the easier it is to make money, the happier we are. Rebate websites are one of the easiest ways to make money without having to do much work.
The simplest explanation of a rebate website is one that gives you money back every time you make a purchase. There are many different types of these websites. Each of them is a little different than the others. I am going to explore the best rebate websites for you. This will help you to understand the details of each one allowing you to choose which of them may work best for you.
Wikibuy

One of the best rebate websites you should consider is Wikibuy. Wikibuy is owned by CapitalOne. This is a browser extension that is basically a personal shopper for you and finds you the best deal on the item you want. In addition to finding the best price, it offers cash back from some retailers. This is simple to use and it functions in the background while you are shopping, so you do not have to remember to use it. You must have Google Chrome to use it. Whenever you log on to a website to purchase something, Wikibuy checks to find the best deal for you. It also lets you know if there is not a better deal.
Wikibuy is free to you as there are no fees. However, you may want to know that they do sell your data to third parties. They have many retailers that offer you cash back, but just a few examples are JCPenney, which offers 9 percent back and Zulily, which offers 4 percent cash back. There is a Local section that gives you 3 percent back when you purchase from local restaurants and stores based on your zip code.
Top Cashback

Another one of the best rebate websites is Top Cashback. They tend to offer some of the highest cashback rates that you will see from websites like this. You will earn at least 3 percent back on a regular basis. You can log into the Top Cashback site and see what percentage cashback each retailer is offering. Once you make a purchase from that retailer, you receive a certain percentage of the total price you paid. This amount goes to your Top Cashback account. You can request a payout for any amount you want as they have no minimum amount. You can receive money directly to your bank account, to PayPal, or an Amazon gift card.
This website also has a mobile app that you can download on your phone allowing you to shop and save from your phone. This site is free to join. They offer you access to special sales and coupons on specific sites. You can receive $10 for referring this site to a friend and that friend receives $10.
Swagbucks

Swagbucks is a website which was not intended to be a cashback site. However, you are able to get cash back from it. It is still one of the best rebate websites you can use to earn a little extra cash. You can shop through its portal, or add the Swagbucks plug in to your browser. This will do its thing behind the scenes while you shop. You can answer surveys on their site, but you can also play games, watch videos and check out a daily email that tells you the best way to earn money. Signing up is easy and free. You can earn bonuses by getting others to sign up. There is a significant amount of incentive for you to get your friends to sign up. You can also get a percentage of what those friends earn.
You can redeem your points for gift cards or through a deposit into your PayPal account. If you opt to have money deposited into your PayPal account, PayPal does take a cut of your money. You do have to earn a certain amount of money before you can get your money.
MyPoints

MyPoints is one of the oldest and best rebate websites. It has been in existence since 1996 and has over 1,900 retailers. You can get cashback when shopping with stores such as Walmart, Groupon, and eBay. This is a points-based system. You earn points which can be cashed in for money. In addition to shopping, you can also play games, answer survey and watch videos to earn points. You can shop directly from their portal, or install their extension to your browser so it can work in the background while you shop.
MyPoints has various payout options available including travel miles, prepaid Visa card, gift cards, and PayPal payout. They have a program to refer friends, which can get you 10 percent cashback of their overall purchases, if they use your link when shopping. If your friends continue to use MyPoints, you can continue to earn a percentage of what they spend. They offer sign up bonuses and additional points when you friends make their first purchases.
Rakuten

Rakuten, used to be known as eBates and is another one of the best rebate websites. There are times when you can earn as much as 40 percent cashback on purchases. The typical amount you will see is 5 to 10 percent cashback on your purchases. You can shop through their portal, or you can add their browser extension so it pops up automatically while you are shopping. There is also a mobile app that you can use to shop with your phone. You can receive cashback on just about every store online, as they have over 2,000 vendors. You can earn cashback when you shop in person in a store if you link your credit card and use that card to shop. However, if you shop in store, you are not able to scan your receipts later.
Rakuten offers coupons, promotions, and special codes that you can use for extra savings. You can receive a sign up bonus of $10 if you spend $25 in the first three months of signing up for a Rakuten account. The referral bonus is as high as $25 when you refers others to Rakuten! You can receive payment via a check that is sent to your home or a deposit into your PayPal account. Rakuten does take a percentage of your cashback commission.
Ibotta

Ibotta is another site that should be on your list of best rebate websites. This particular site is great for grocery store shopping. It does have other retailers, but it most widely known for grocery store savings. You can shop through their portal, or you can upload your receipts when you make a purchase outside of the portal or inside a store. Ibotta does have a mobile app that allows you to upload your receipts. In this way, Ibotta can help you with your finances because it gives you a place to store your receipts. You have to take a few steps to be able to claim points for purchases. These steps include taking a poll or watching videos.
If you attach the loyalty cards from your favorite grocery stores, you are better able to find savings. You can also search Ibotta for any rebates. Ibotta allows you to receive payment from Venmo, PayPal, or gift cards. You must have $20 in your account before you can take out any money.  You must wait 48 hours after receiving your points to redeem them.
Upromise

Another one of the best rebate websites that may only loosely qualify as a rebate site is Upromise. This site is focused on helping you save towards college with a 529 plan or pay off your existing student loans. You do not have to send your money to a college related expense, but it does allow you to save more money. You can link to a 529 account and receive a bonus of 15 percent. The rates are pretty interesting as you are able to earn 5 percent with merchants and 2.5 percent at restaurants.
The amount you earn can change based on the store. Upromise also offers a Upromise MasterCard which allows you to receive even more money as it offers 1.25 percent cashback. They offer coupons and special offers on their website. If you choose to cash out your points, you can only receive a check.
BeFrugal

You want to make sure that BeFrugal is on your list of the best rebate websites. This site offers you as much as 40 percent cashback from over 5,000 retailers. You must shop through the BeFrugal portal. You can receive a bonus of $10 once you have accrued $10 in cashback. There is an opportunity to earn $10 for each referral. BeFrugal offers coupons and special offers. You are only able to earn cashback when you make purchases online. They do not offer any other ways to earn cashback.
You can shop through their portal or by downloading their extension in your browser. You must use Google Chrome to be able to use their extension. BeFrugal does not take anything away from your commission, so you receive 100 percent of it. You can receive your cashback with a direct deposit, PayPal deposit, gift card, or having a check mailed to you.

Mr. Rebates

Mr. Rebates qualifies as one of the best rebate websites because it has given millions in cashback to their customers. They provide you the opportunity to get coupons and deals to save even more money. You are able to receive your rebate within one to three days after you complete a purchase. Mr. Rebates changes their offers on a weekly basis, so every week your cashback options change.
You can receive 20 percent cashback whenever you refer someone to the site. However, you are not able to take your cash out until you earn $10. You can receive that money through a deposit into your PayPal account or through a check that is mailed to you. You have to shop through their portal and click on their links, so that you can receive your rebate code. They do keep a percentage of the commission your receive and your savings comes out of that.
Paribus

Paribus is slightly different than the other rebate sites mentioned above, but it is still one of the best rebate websites. While they do not give you cashback from your purchase, they watch for a drop in prices on items that you purchase from their partners. Their partners make up most of the major stores, but it is possible that they are not partnered with stores where you regularly shop. Paribus then works to get you a refund, so you do nothing and get the difference back. The price must drop within a certain timeframe after you have made your purchase. Paribus offers a mobile app where you are able to scan receipts from purchases that you make in a store, if you do not make purchases online.
iConsumer

iConsumer is a different type of cashback site in that it does not give you cashback. Instead, you get shares for the company. If you want cash immediately, this is not the right site for you. However, if you are interested in buying stock in a company without putting any of your money into it, this is the one. You should go through the iConsumer portal and the 'cashback' you receive will be in the form of shares. You receive 100 shares just for joining the site and another 500 shares when you make a qualifying purchase. Of course, you can get shares for referring friends to the site. Once you reach $25, you can get cashback instead of shares, but it is a complicated process to get your money. If you plan to use this site, you should focus on keeping the shares.
Online Surveys
Even though this article is about rebate websites to get cashback in your pocket, online surveys are another way for you to earn some extra money fairly easily. Online surveys are a great way to earn money by answering questions. You answer a series of questions about a certain topic. Some of the questions are your opinions about services and products. Your answers go back to a certain business who is interested in understanding why people are buying certain items and how often. The questions may have yes or no answers, they may be multiple choice, or they may want you to give a short answer. Most of the time, the survey gives you an idea of how long it should take you to complete the survey. It also tells you how much you will be compensated for answering the questions.
There are many different sites in which you can sign up for an account to complete their surveys. These sites includes Survey Junkie, InboxDollars, and Life Points. There are varying elements that may qualify you for specific surveys. It may be your age, gender, marital status, income, and shopping options that may qualify for specific surveys. One thing to consider is that you may not make a large amount of money for each survey, but you will make more money with a high quantity of surveys. Some of them only take a few minutes to complete the questions.
Conclusion
It is important that you have many avenues to earn money so that you can bring in as much income as possible. You never can be sure when one of those options may no longer be available to you. When you want to make extra money, the easy place to start is the comfort of your own home, which helps you make money online. If you are interested in making extra money that gets you out of the house, there is a long list of possibilities that you want to check for side jobs. Side jobs are intended to be easy ways for you to make quick money, so you want to find the one with high reward for minimal effort. Last but not least, there is still the good old way to make money by getting a savings account!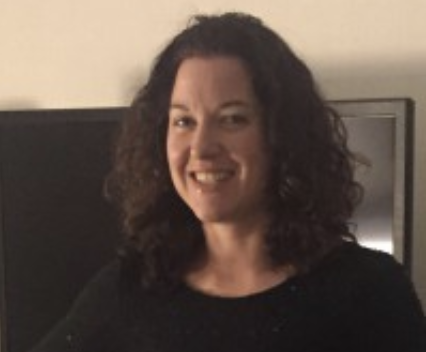 Julia Peoples is a long-time business manager focused on providing decision making assistance to the public. She works with people at key points of their lives who are making important retirement and financial decisions. She has had many articles published that educate the public on sound financial decision making.
Julia writes for those who are working towards financial freedom or a better understanding of how finances work. She has shared her financial insights with individuals on a one on one basis for years.