The Ultimate Guide to Making Money on YouTube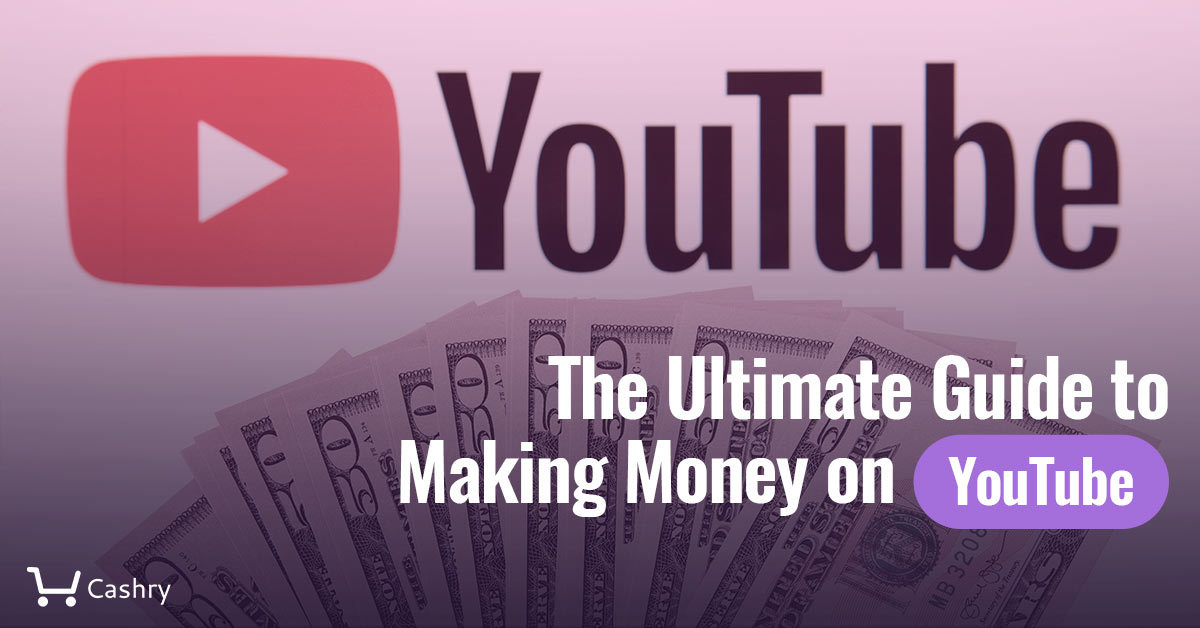 If you are hoping to make money online, YouTube can be a great place to start.
While ad revenue is one of the most obvious ways to make money on YouTube, it's not the only way. The best way to be making money on YouTube is by following a number of different strategies and not just keeping all your eggs in one basket. There are 1.9 billion users that log into the platform every month and 500 hours of video are uploaded every minute.
Your YouTube channel can be monetized, even if you don't have millions of subscribers already. Earning potential isn't just based on the number of views and subscribers you have but also on the level of engagement you have. It can also depend on the niche you cater to and what revenue channels you are exploring. Subscriber count does matter when it comes to some of the revenue channels but it may not be the most important thing.
The top earners on YouTube don't just get all their money from YouTube. Many of the top performers have merchandises they sell. However, the channels built their audience first before launching merchandise. If you want to make money on YouTube then you need to understand your target audience and spend the time building it up.
The Challenge of Making Money on YouTube
Making money on YouTube is possible but there are a lot of myths about it. Learning how to make extra money with YouTube takes some time. Many people think it's simple and you just post a video, attract some views, and then you get cash from ads. However, you likely aren't able to get a healthy income just by ad revenue alone.
Why You Don't Want to Rely on Ads for Revenue
YouTube has gotten some backlash about the decision to be more transparent about advertising on the platform and what type of content is advertiser-friendly. Many creators worried that because of the nature of their content they would lose out on the ad revenue that helps them with their channel.
You can be excluded from ad revenue for a number of reasons, including if your content features sexually suggestive material, violence, inappropriate langue, promotion of drugs, and controversial subjects and events.
Even though this seems like a recent change, YouTube has actually been demonetizing content that it doesn't think is advertising friendly since 2012. This was an automated process that didn't even have the content creator's knowledge and was without warning. Now the situation is a bit better since content creators are given a warning and are notified when content is flagged. Creators can also contest if they feel a video was excluded by mistake.
While advertising may be a common means of getting some passive income, the trade-off is that YouTube does keep about a 45% share of the ad revenue. This means that it's better if YouTubers explore some other options in the process of making money on YouTube.
Making Money on YouTube Without Ads
It's possible to be making money on YouTube without ads. While ads can serve as a good source of passive income, it's likely not enough to help you build a career. With these tips, you can make more.

Become a YouTube Partner
The YouTube partner program is how regular YouTubers find access to special features on the platform. While you don't need to be a partner in order to be making money on YouTube, it can make the whole process much easier. The partners have access to different income streams, including subscription fees and more.
There are some steps you need to take in order to be a YouTube partner:
Start a channel. This one is pretty self-explanatory.
Make the channel successful enough that it meets the requirements for the partner program. In order to join this program, you need at least 1,000 subscribers, as well as 4,000 watch hours in the past 12 months.
Set up an AdSense account. Follow the official guide to AdSense accounts so you don't mess anything up.
Explore new monetization features. Each monetization channel will have different eligibility requirements. For example, if you want to earn ad revenue, you need to be 18 years old and have content that is advertiser-friendly. In order to sell merchandise, you must be at least 18 years old and have 10,000 or more subscribers.
Have ongoing reviews. As a YouTube partner, you will be held to a high standard. You need to follow the program policies and community guidelines. You also need to be careful about copyright law.
Sell Your Own Merchandise
You may identify as a content creator but can also be an entrepreneur. YouTube is actually the second largest search engine behind Google so from a marketing perspective, it doesn't make sense to ignore this. You may always have a product that you are trying to sell or not but either way, merchandise can be a great way to focus on making money on YouTube.
Merchandise for your channel is meant to represent the audience's connection with you so your merchandise should be unique. You may have a lot of ideas for the merchandise but start to dip your toes in with just one or two items. Engage with your audience about the decision making process. See what they want.
In many cases, you will need a supplier or manufacturer to deliver your product. You will need a separate website in order to handle purchases and if you want to link it directly from your videos, and of course you do, then you need to take a look at approved merchandise sites on YouTube. YouTube partners are also able to use the shelf feature to sell channels merchandise. Now as a content creator, this is where your skill comes in and you need to start promoting your product in your videos.
Create Sponsored Content
While Instagram is more famous for its influencer content, you don't need to just be on that platform. You can make money on YouTube by creating sponsored content. The advantage of this strategy is that you won't have to give the platform a percentage of your earnings. Instead, you negotiate directly with the brand and they will pay you directly. This is why it's such a popular way to make money online.
Brands benefit by having a large and engaged audience and the content is relevant to their target market.
Quality is going to be important when it comes to the brands you want to work with. You may already have a wish list of brands you want to work with. Whether you are building yourself up or reaching for the stars, you need to make sure that you perfect your pitch to the brand before you sell it. You may also want to consider signing up with an influencer marketing program. These websites help you connect with marketing teams that want to find influencers to work with.
YouTube content is the most expensive type of content brands can buy. Indeed, you can charge more for videos since it's more expensive to make a video. Your rate will depend on your audience's engagement, size, and relevancy to the brand. Know what your videos are worth before you sign a contract.
Sponsored content is advertising and you need to make sure that you make this known. Transparency is important not just for legal purposes but also the relationship with your audience. YouTube does have a visible disclosure features so you can make sure that your audience knows you are advertising to them.
Get Your Fans to Pay You Directly
This strategy for making money on YouTube involves multiple income streams. However the one thing in common is making it easy for fans to show their appreciation.
You can host a live chat where your followers use Super Chat. In 2017, YouTube changed the fan funding feature with Super Chat. This feature is another one that is only available to YouTube partners when they live stream. During this, your viewers can make their comments more visible for a set amount of time depending on how much they pay.
YouTube also gives you the ability to have your viewers pay you to become members of the channel. In exchange for money, they get badges, access to member-only exclusives, and custom emojis. In order to make this work, you need to have a strategy to convince people that it's worth the money to become members. This feature, just like Super Chat, is only available to partners.
You can also encourage your fans to become YouTube Premium subscribers. This only benefits your channel indirectly. However, when Premium members watch your channel, you then get a cut of their subscription fees. Every other channel they watch does too.
Use Crowdfunding
Asking for donations online is now a common practice. Whether you want to build ongoing revenue or want to fund a channel-related project, crowdfunding is a way for many creators on YouTube to make money.
Step 1: Set up a crowdfunding account with a list of YouTube approved sites to choose from. There are plenty of different ones depending on your goal of crowdfunding, whether it's recurring or for one-off campaigns.
Step 2: Start to promote your campaign in your videos. Explain your goals so people know what to expect once you have succeeded. You may even want to have some enticing perks that you give fans who donate the most.
Step 3: Go beyond YouTube. While YouTube is a great place to start, in order for it to be a successful campaign, you want to have this be a multi-platform affair.
License Your Content to Media
When there is a video that goes viral, news outlets want a copy to have it for their own audience. Established media companies are aware that they need to pay for the content they use. With this, you have another way to go about making money on YouTube. Licensing your work to media can be as easy as just making sure you aren't hard to find.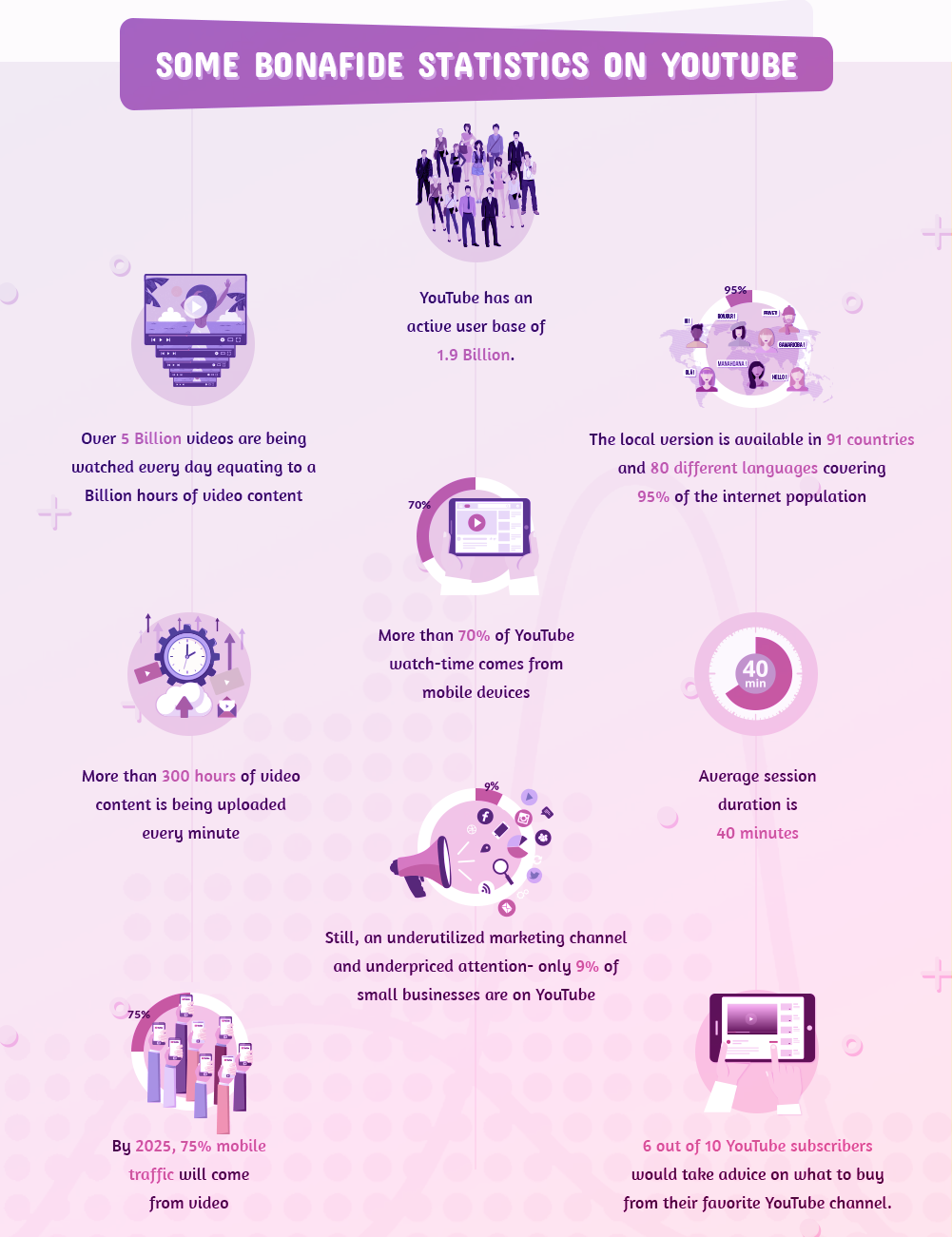 Keep your contact details updated on your page. You aren't ever sure when something will go viral. If you don't have a business manager, you can set up a generic email address that you point to for business inquires.
Sign up with a video rights marketplace. Even if you don't have a current viral video, there are media outlets that need some timely footage to show in between their reporting. You can find a catalog of newsworthy videos on these marketplaces that you can contribute to, especially if you have footage of timely events, like natural disasters.
Transition to Live Speaking Engagements
Depending on your content, you may be able to leverage your reputation and move toward live speaking engagements. If the channel you produce has a certain audience or niche then start reaching out to some industry events or annual conferences that have keynote speaking opportunities. Then show your best clips and your YouTube statistics and put together a package to pitch to the director of these events. Live speaking engagements can be a lucrative business opportunity. It can be possible to generate thousands of dollars just from one presentation. These opportunities aren't just going to come to you and you have to seek them out but you shouldn't disregard a chance to grow your audience.
Selling Without Annoying Your YouTube Audience
Many of the strategies for making money on YouTube involve selling to your audience. You want to make sure that the promotions you do don't actually sabotage the integrity of your other content and your channel. "Selling out" can be a concern for many creators. However, it's important to remember that if you don't ask, you will never get.
Record a Call to Action in Your Videos:
Many YouTubers will include a call to action at the end of their videos and say "If you enjoy this video, don't forget to subscribe and hit the like button." When you suggest the action you want people to take, they are more likely to take it. You can use this approach when it comes to making money on YouTube opportunities.
Add YouTube Cards to Your Videos:
Whether you are just promoting your own products or working on sponsored content as an influencer, YouTube Cards can be a great and eye-catching way to get the attention of your viewers. You have them pop up at the right moment when they are the least distracting and the most relevant in order to increase their impact.
Add Links in the Descriptions of Your Videos:
You are able to direct people to your store or your online campaign when you add links to your video descriptions. If you want to be an affiliate marketer, you can do this with links in the video descriptions. For example, Unbox Therapy is a popular channel that is known in the product review world. The channel uses affiliate links in the video description to make money with the YouTube audience since the channel is signed up as an affiliate with Amazon.
Promote Offers on Other Platforms:
Just because you originally have your content on YouTube doesn't mean you can't use other distribution channels. Spread the word about your campaign on Facebook, Twitter, and other profiles you have. The more places your content lives, the greater the chances of it being seen. It can be helpful to grow your following past your YouTube channel with other social media marketing.
Getting More Subscribers
While subscriber numbers aren't everything, it does help you with making money on YouTube, especially when it comes to some other revenue streams like sponsored content.
The key to building your audience will be consistency. You need to have a recurring theme across your content and you need to communicate that to your viewers. Just like with any business, you need to build your brand for your channel.
In order to grow your audience and your subscriber count, you can collaborate with others on the platform with a similar audience. This isn't uncommon and is a great way to gain exposure to new people. Reach out to a YouTuber you want to partner with and suggest some ideas for cross-promotion. You can also work to share your videos in niche online communities. You may already be sharing on your videos on Twitter and Facebook but take the time to explore other online communities on Facebook, forums, or Reddit that can relate to your audience. Be sure to aim for relevancy instead of just the size of the community when you are posting. Always be transparent when sharing your content for the best results to gain subscribers. You want to be adding value.
Encourage binge-watching by creating playlists. This can be useful for your channel optimization and showing up in search results depending on what the playlists are called.
Final Thoughts
No matter what you do with YouTube, you will need to think outside the box.
Making money on YouTube is possible but you aren't going to get rich quickly with just some ad revenue. Instead, use different methods, such as merchandise, sponsored content, and selling your content, to leverage your network to develop different revenue streams.
Then, once you start making money online thanks to YouTube, it's time to start saving! The best way to maximize your profit taking the less possible risks is probably to open a saving account. Have a look at this widget to see how much you could make annualy: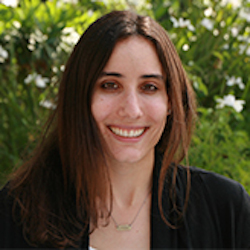 Jackie Strauss is a finance writer with a background in economics living in Los Angeles. She has a passion for helping readers learn more about personal finance, insurance, home loans and paying down debt. As a college student during the Great Recession, she has had to learn budgeting and money saving techniques to become a new homeowner.