How to Make Extra Money Via Online Surveys

At some point, nearly everyone looks for ways to make extra money. It may be that they need money to pay bills, they may want to save for a vacation or house, they may want to invest, or any number of other things. While there is a wide range of things you can do to make extra money, online surveys is a very simple one to try.
Can I Really Make Money from Online Surveys?
Yes, you can. I know from experience. I did not believe it when I ran across advertisements for it, but I decided to give it a try anyway. I found a couple of websites and spent a little time earning some money. When I reached the withdrawal amount, I requested the money. They actually sent it to me, leaving me pleasantly surprised.
From that moment on, I started looking for more legitimate survey sites to make extra money on. Over time, I came up with a list so long that I had to cut back on them because I could not keep up with it all. So, the answer is that yes, you can make extra money from online surveys. There are some things you need to understand before you dive in head first though.
Things to Know
It is important to be realistic in your expectations, so know the following:
This is Not a Way to Get Rich Quick
If you are looking for a way to make a ton of money quickly, sorry, this is not the answer- though I wish it was. In truth, this is not even a full time income. It is a way to make extra money, not a living, so please do not set the bar too high in your expectations.
The amount you make will depend on your participation, of course, and the number of surveys you qualify for. The most I have heard of so far is people making a few hundred dollars to a little over a thousand per year. That is probably not the highest amount possible, but it is best to expect less and be surprised if you get more.
This is Not the Answer for Emergencies
If you need to make extra money for your power bill that is due tomorrow, this is not a reliable source. Why not? It takes some time to build up your cash amount. You will not qualify for every single survey- none of us do.
Sure, you will make extra money, but it will not be enough to cash out for at minimum a few days- more likely, a few weeks or a couple of months. And, to be truthful, the amount you cash out is probably not going to be anywhere near the amount you need for a power bill. Have a different plan for emergencies.
So, Why Do Them?

Now that I have said all of these negative things, you are probably wondering why you should bother with them at all. I assure you, they can still do you a lot of good.
First, it is a way to make extra money for little effort.
You can do surveys while you are sitting at the doctor's office, waiting on your prescription, sitting down watching TV, and during any other pockets of time you might have. Most of them take only a few minutes.
Second, they are an excellent way to save for Christmas, back to school, or even date night.
The smaller amounts you make may not do much good for monthly bills, but they do add up. If you fill out surveys all year long, at the end of the year, you will have a good chunk of change to spend on something big.
Another great thing is that it can help you start saving or investing.
If you have been wanting to save or invest but cannot squeeze the money out, surveys can help you get there. You can do this in one of two ways: in small increments or a large amount.
Apps like Acorns let you start with as little as $5 to open an investment account, then you add money as you can. These are called micro investments. Fill out enough surveys to reach the cash out threshold and open your investment account. Do this consistently and you will see it grow while not affecting your regular income.
There are a lot of financial apps you can use, most of them are explained in this short video

If you want to save instead, the same process applies. As soon as you hit the threshold, cash out and put it into your savings. You can, of course, leave it in the app until you have a large amount. However, it will earn interest in your savings, not in the app. In my opinion, it is better to put it into savings as often as possible. You could probably start by having a look at this widget:
Survey Sites to Try
These survey sites are some that I trust. Most I have tried myself and others have been recommended to me from trusted friends.
Inbox Dollars

Inbox Dollars is one of the sites that I have personal experience on. In fact, I cashed out $34 just a few weeks ago, so it is definitely legitimate. Let's talk about how to make money there. First of all, you get a sign up bonus that has been anywhere from $3 to $10, depending on the promotion they are running at that time. Then, you earn a little more by filling out a profile survey. You can then earn more through surveys, watching TV, signing up for promotions, playing games and more.
Let's start with the surveys.
Like most survey sites, Inbox Dollars is more of a survey platform. This means that when you click on a survey, you will be redirected to a third-party website. Not to worry, though- if you qualify for and fill out the survey, you will be compensated. The great thing on Inbox Dollars is that you see upfront the amount you can make as well as the estimated time it will take to fill it out. Not all sites are this clear cut.
The promotions I mentioned above are great ways to make money, if you pay close attention. Some of them require you to spend out some money first. This might be useful if you already use that product or service, but if you do not, skip those. On the other hand, they have some that are as simple as downloading an app- usually one that is trying to gain some exposure.
let's take an example:
For instance, I noticed the other night that there is $5 to earn by downloading Shopkick, which is another money-making app. If I did not already have a Shopkick account, I would have done this one immediately. I have earned $3 before by signing up for a prepaid Green Dot card- and I did not even have to fund the card.
You also get to play games and watch TV ads for some cash, though I have found these to be more time consuming than they are worth. Either way, Inbox Dollars is definitely one to try out. When you earn enough, you can cash out with PayPal or a variety of gift cards.
Swagbucks

There is a good chance that you have heard of Swagbucks, especially since they advertise on TV now. I do have a Swagbucks account and I have earned money on it. However, I have never cashed it out. This is mostly because I got kind of bored on the site and did not spend as much time as I should have.
Others, though, make pretty good there. I have heard that the average is about 90 cents per hour. If you are screaming, "What! I am not working for that!", think about this: If you do just ten hours per week, that's $36 at the end of the month. That is enough for some gas for your car, or you could save it. That $36 per month will come out to $432 at the end of the year.
That is a good chunk for Christmas. And remember, you can fill out these surveys while you are in line somewhere, sitting at the doctor's office, or watching TV. Making an extra $36 a month for putting a few idle hours to use is pretty good.
Springboard America

Springboard America is one of my favorites. They email me when there is a survey I can complete. Some of these surveys only pay out 75 cents but I have made up to $8 on a survey. When you hit $50, which I usually do two to three times per year- and that is barely putting in any time- you can choose between PayPal, retail gift cards, or even to donate to charity.
MyPoints

MyPoints is a good choice for many, though not for everyone. You must remember that you will not qualify for all available surveys. This is simply because those running the surveys are looking for different people- some want to hear from the younger crowd while others want to hear from middle aged people, some may want to hear from parents and others from non-parents, and so on.
It all depends on what they want an opinion on. If you were running a survey on parents' opinions on baby bottles, you would not want to hear from non parents because they typically cannot give you the information you need. This is the same with all companies that run surveys.
MyPoints has been said to have more surveys for some demographics than others, so there have been some complaints. However, when you qualify, you are rewarded pretty well and there is a long line of rewards to choose from- including travel miles. If you travel during the holidays or are planning a vacation, this could be a great option for you.
Survey Junkie

A lot of people, including myself, love Survey Junkie. First off, you start off pretty well by earning points for your sign up, confirming your email, taking the "tour", completing your profile, and taking profile surveys. Compared to other survey sites, they have a pretty low cash out minimum ($10), and it is not that difficult to get there.
Even better is the fact that reading your earnings is about as straightforward as it can come. 100 points is $1.00, 220 points is $2.20, and so on. There are a few sites that are very difficult to understand when it comes to reading your points, so I love this simplified system. Also, even when you do not qualify for surveys, you get a few points for trying, so it is not a total waste of time. Overall, Survey Junkie is probably one of the best, in my opinion.
One Opinion

One Opinion is a little different, though really awesome, too. It is different because some of the companies linked to the surveys also have product testing for those who qualify. If you have ever wanted to try items before they are available to the public, this might be a good place to start.
For One Opinion, 1,000 equals $1.00, and you can redeem once you have hit 25,000. This may seem like a lot, but many of their surveys pay out 1,000 to 5,000 points. With rewards like these, it will not take long at all to cash out. You can choose from a few rewards including a Visa gift card, Amazon gift card, or PayPal.
Life Points

I must be honest and say that I have just recently started using Life Points, so the information I am sharing here comes from my research, not personal experience. Upon signing up, completing surveys, and even being disqualified from surveys, you are rewarded Life Points, which can be used for either PayPal payments or gift cards to places such as Amazon, Starbucks, and more.
Life Points also rewards its members on social media each month with prizes such as Smart TVs, Apple Watches, and more. Also, anyone over 16 can participate, so your teen might find it handy.
There are many more survey sites available, but the ones above are those that I am most familiar with. If you want some other survey sites to make extra money from, try the following:
• Vindale Research
• Pinecone Research
• Opinion Outpost
• Cash Karma
• Ipsos
• Nielsen Holdings
Tips
Here are a few "pro" tips that will be helpful:
Sign Up For More Than One
Signing up for more than one survey site increases the amount of money you can make and the number of surveys you qualify for. Try picking at least three. Pro tip: Keep a list of the accounts you sign up for and your passwords. It is way to easy to lose track of them. This is incredibly helpful in case your device stops working.
Sign Up Before You Need To
As I said before, this is not the answer for emergencies, so waiting to sign up and do surveys at the last minute will not help. Sign up before you need to make extra money before you really need it. Then, when an emergency comes, it will be there.
Set a Timer
Survey sites can such you in and keep you there. One minute you are logging on to fill out a couple of surveys. Six hours later, your kids are asking, "What's for dinner?" and you realize you forgot to cook. Do yourself and your family a favor: figure out how much time you have to fill them out and set a timer.
Other Ways to Make Extra Money
Survey sites are only one way to make extra money online or on your phone. The following are some other ways:
Ebates/ Rakuten

This site was once Ebates but now goes by the name Rakuten. If you do any online shopping, you want to be signed up for this. Here's how it works: Retailers, such as WalMart, Nordstrom, Lowe's, Union Bay, and hundreds of others pays Rakuten a percent of the sales they bring in. Rakuten then splits it with you.
For instance, if Walmart is currently offering Rakuten 5% back on lawn and garden sales, and you spend $100, Rakuten keeps $2.50 and gives you $2.50. It may not sound like much, but the cash back percentages vary as well as what they offer cash back on. One time, I got back $141 on a computer I bought because the store was offering 20% back. That was a pretty nice check.
The only trick is that when you shop, you need to sign into Rakuten first and select the store you want to shop at through your Rakuten account. Quarterly, you will receive your check or PayPal payment on the total amount you have gotten back. If you do most of your shopping online, you stand a good chance of getting back a good bit. This is especially true for Christmas, back to school, and tax season.
Shopkick

I happen to love this app because it is so easy to earn quickly. There are three ways to earn on Shopkick: scanning, purchasing, and walking in. Not all stores give you points for walking in, but many do. When you are in the store, you scan the products that they have listed for points. If you purchase that item, you get more points.
WalMart is my go to store since I can get pretty much everything I need there. When I go into WalMart, I pull up the Shopkick app and see what scans are available. There are usually hundreds of points available if not more. Quite often, it asks me to scan Suave products for 15 points or so. If I buy the product I scanned, I might earn 100 more points.
More than once I have earned enough for a $2 gift card in one WalMart trip doing nothing but scans. Within two to three trips, I have earned up to $25. This is always nice when I am trying to save money on groceries. I just buy them with my gift card, and I can save that much cash. They have a ton of other rewards, as well, including PayPal, Amazon, and more.
Ibotta

Ibotta has confused a lot of people, but it is really simple. Instead of clipping coupons, the coupons are already available on Ibotta. This is how it works: Before I go grocery shopping, I open the app, choose the store I am going to, and select the items I plan to buy that are available for rebate. Last week, one of the rebates was $1.25 back on Popsicles. I selected these prior to shopping, then bought the items at the store.
At home, I open the app back up, hit "Redeem", and select the store I shopped at. I then select the items that I bought, take a picture of my receipt, and sometimes scan the bar code on the box. The $1.25 is added to my account within 48 hours. Once I have reached $20, I cash out for a PayPal payment.
Fetch Rewards and Receipt Hog
These are completely separate apps but work the same way. Take pictures of your receipts and earn points. Every 1,000 points on Fetch Rewards is $1, and they have gift card options starting as low as 3,000 (it is not difficult to reach this, at all). With Receipt Hog, you need 1,000 points to cash out $10 for PayPal or Amazon. I have cashed out multiple times with each.
Side Gigs
I say it to anyone and everyone who will listen. Listen carefully as this is some of the best free financial advice you will get: you should have a side gig or side hustle, whichever you prefer to call it.
Pretty much every financial book I have ever read has said the same thing: you should have multiple streams of income. You may think that you make plenty at your job and you do not need anything else, but you honestly have no clue what might happen to that job.
It is never a good idea to put all of your faith and hope into one thing. I believe that old saying goes, "Don't put all your eggs in one basket." This is quite possibly one of the best pieces of advice given to man.
Relying mostly on one form of income is normal- relying solely on one form of income is not a good idea. Pick something you enjoy doing or something you are good at. If you love to garden, do that and sell some at your local market- flowers, plants, or veggies. If you are great at data entry, advertise those skills.
Yard work, babysitting, housecleaning, tutoring, and teaching dance lessons are just some of the side gigs I have heard of. I have even babysat some of my prior bosses' kids in the past for extra cash. The fun thing about side hustles is that you can be creative, do things you love, do something different every time, and make extra money. From cleaning, to cooking, not to mention beginning a Uber or Lyft career: you can do whatever you want.
How to Make Extra Money in Minutes Each Day
Some of you may still be thinking that these small amounts will not come to much, so I am going to let you in on my monthly process of putting these things to work from me. Before I start, though, remember that I do not spend tons of time on these sites, so the amount could be more for someone who spends more time. Also, remember that everyone qualifies for different surveys, so what I am showing you here is based on my persona qualifications. There are no guarantees of what anyone might make.
An Example of How I Make Close to $400 extra per month:
Survey sites: $25- I usually pick three or four to focus on
Rakuten: $10- this, of course, varies according to what I buy but this is on the lower end
Shopkick: $15 minimum
Ibotta: $20 average
My side hustles: $330
Time Spent: around 20 hours
I hope that you can see from this that you can easily make extra money with small pockets of time. Also, remember that even the tiniest amounts of money can make a huge difference. Take some time to pick a few extra streams of income and get to work.
Conclusion
Online surveys are a great way to make extra money. They take little time and effort, and you can get some great rewards in exchange for your time. As long as you have realistic expectations for these survey sites, they are a great way to pad your bank account, put gas in your tank, and more.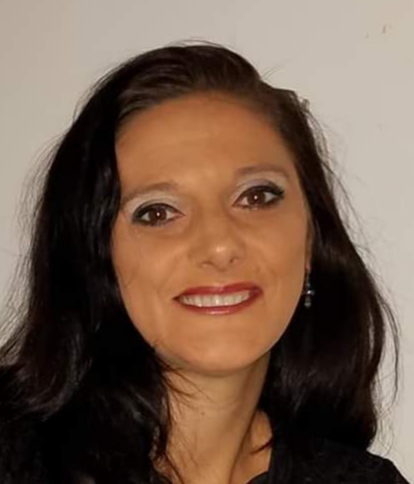 Brandy Woodfolk is an educator, home business owner, project manager, and lifelong learner. After a less than stellar financial upbringing, Brandy dedicated her schooling and independent studies to financial literacy. She quickly became the go-to among family, friends, and acquaintances for everything finance. Her inner circle loves to joke that she is an expert at "budgeting to the penny". Brandy dedicates a large portion of her time to teaching parents how to succeed financially without sacrificing time with their little ones. She also teaches classes to homeschooled teenagers about finances and other life skills they need to succeed as adults.
Brandy writes about smart money management and wealth building in simple and relatable ways so all who wish to can understand the world of finance.