Money Tips for Those Living on a Low Income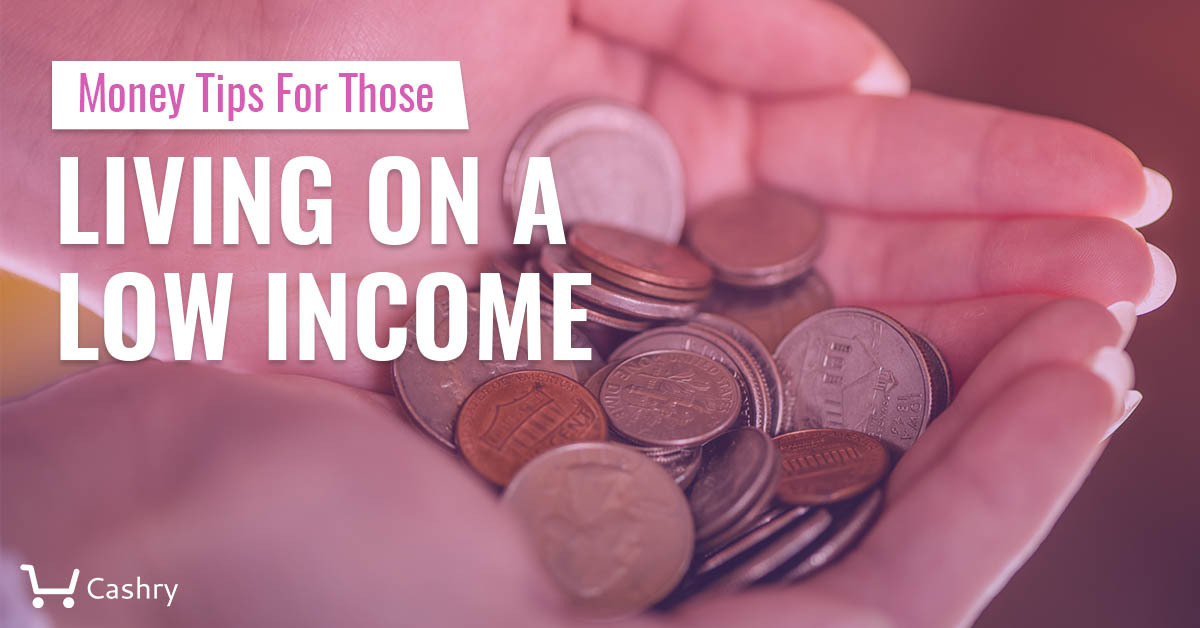 Most want to save money so you can plan for the future and build some wealth. Everyone has goals they want to reach, such as traveling or buying a dream home. However, it can seem really hard to achieve these when living on a low income. When money is tight, saving any amount can be the last priority on the list when you are just trying to get by. Even when living on a low income, there are ways you can still save with some frugal money saving tips.
Tackle Your High-Interest Debt First
In order to start saving more while living on a low income, you need to start tackling your debt. This is especially true for any high-interest debt from credit cards or personal loans where you are paying outrageous interest charges and fees. When paying off debt, you need a challenging yet still attainable plan to pay it off. Start by prioritizing your debt so you are working with the highest interest first. Then as you start to pay this down, avoid accumulating more high-interest debt, especially on credit cards.
Tackling your high-interest debt is not only key to getting out of debt but also helps keep your credit score high. Be sure to pay your bills on time, pay down as much debt as possible, and avoid applying for new credit in order to keep your score higher. If you have a better score then it's much easier to get a loan for a car or house. To get the best rate, you need a good credit score. Getting the best rate on any future credit card can help you avoid high-interest debt in the first place.
Cut Down on the Biggest Expenses
When living on a low income, it can feel impossible to even cut down on a dollar or two every month. There are plenty of money saving tips that you can read about, such as canceling your cable bill or cooking meals at home. Instead of trying to cut back on smaller expenses, focus on larger ones that can have a much bigger impact. For many people, the home is the biggest expense. If you are renting, consider downsizing to a smaller place or choosing to live with roommates. If you own your home then see if it makes sense to refinance your mortgage for a lower rate.
Perhaps you can rent out a room for some additional income. If you are considering refinancing, it's important to understand your terms. Usually, what happens with a refinance is a longer loan term in exchange for a lower monthly payment. You need to be comfortable with it taking you longer to pay off the loan. Be sure to shop around for the best deal since there are a lot of companies that can help with a refinance.
While it's important to focus on the big expenses, cutting out the small stuff is helpful to do, especially if it is a recurring cost, such as a Netflix subscription. If you want to keep your entertainment costs lower then consider having potluck dinners at home with friends instead of meeting at a restaurant. Have a movie night at home with your own soda and popcorn. Take advantage of free forms of entertainment, such as free city activities, movies, and concerts.
Buy Only What Is Necessary
Sometimes budgets take a hard hit when there are necessary expenditures. You may see an opportunity to upgrade electronic gadgets or have a tough week at work and want to buy something new. The temptation to buy unnecessary things can also be due to peer pressure from others around you. Make a commitment that you only will buy what is necessary until you have a savings account that is built up to a comfortable level. When you do need to buy, try buying on sale or used if possible.
Cut Down on Grocery Expenses
A family of four on average spends about $1,000 on groceries. It can be easy to cut that number down with a little planning. Make a meal plan each week and stick to it when you shop. You can also plan the weekly menu around what is on sale at your local store. Avoid any frivolous food purchases, such as junk food. Not only will this help your savings but it can also improve your health. Learn how to cook instead of buying processed foods.
Take Advantage of Free Money
Take advantage of any free money when you can. As an individual or family with low income, you may qualify for the earned income tax credit. This can be a large refund on your taxes, helping you keep more of the money you earn. You can also look into a 401k if your workplace offers it and see if your company matches up to a certain percentage. If they do then try to take advantage of this and save as much as possible. The company match is free money that helps you with your goal for retirement.
There are plenty of apps that can help you save money and allow you to take advantage of free money too. Some, like Coupon Sherpa, can act as a digital coupon book that you can bring with you when you are shopping. Look locally as well. You never know what kind of local apps can be in your area to help you save on food and more.
Automate Savings
Automating your savings is one of the best ways to start saving money, no matter what your income is. When you have a certain amount come out of your check into a savings account before you even look at it, you have to adjust to living on less money, even if you are already living on a low income.
An emergency fund is what is going to help you get to better financial stability, even when you are living on a low income. It can help protect you if your car breaks down, you need to make a home repair, you lose your job, or you experience another financially catastrophic event. Aim to save at least three to six months of your income in an emergency fund and the more you can do, the better.
Negotiate Bills
Everything in life is negotiable and you won't know unless you ask. When you are living on a tight budget and a low income, you should try to negotiate every expense you have. If you have a credit card, call and ask for a lower interest rate. Be sure you are on the cheapest cell phone plan. You can shop around for different insurance. You may also be able to negotiate utilities, such as your electric bill.
Indulge in the Small Luxuries
When you are living on a low income and a tight budget, it doesn't necessarily mean you can't indulge. Ordering your favorite meal once a month can be enough to make you feel like you aren't deprived of things that can bring joy to your life. It can also help you avoid crash shopping when you deprive yourself of things too long. Luxurious may not even have to cost that much money. For example, a spa day at home can be a great form of self-care and luxury. Just slipping into some clean sheets can make you feel better after a long day.
Live Below Your Means Even More
Even if you can afford to go out, you may want to consider saving that money for when you need it and live below your means. Even when you are living on a low income, if you can act like you are making less than you can save more. If you work overtime or get some extra money, take that extra income and just put it into a savings account. It all adds up and when you think about how each little cent counts, you will appreciate everything.
Start a Side Hustle
If you aren't able to cut costs more than you already have then consider getting some extra income with a side hustle. Aside from your full-time job, you can get a side job to have another income source. A lot of side gigs can be done right from your home in your spare time. Think about what kind of hobbies can earn money, what you are good at doing, and what you already enjoy doing that can be turned into a way to get some extra money. Some popular side hustles include data entry, graphic design, and writing. You could even consider driving using Uber or Lyft for example.
Ask for a Raise
If a side hustle just isn't an option, consider asking for a raise. Just because you started with a low income doesn't mean you need to stay that way. If you have made an impression on your bosses and have worked hard then you could be entitled to a pay raise. Sometimes you just need to ask. You can't just go into your boss' office blindly. You can't ask for a raise too early and you may need to have some proof of why you deserve one.
Consider working toward a certificate program or higher education to further your career. Earning more money isn't usually something that can happen right away but it can make the biggest difference in your finances when you are living on a low income.
It also helps to know when it could be time to move on. Some low-paying jobs can give you valuable experience or be rewarding but there is no reason to not move on if there is another opportunity that presents itself. Keep in mind that it is easier to find a job when you already have one. If you are currently living paycheck to paycheck then regularly check the job boards to get an idea of what your other options are.
Tips on Budgeting Your Money While Living on a Low Income
Budgeting is going to be essential when you are living on a low income. If you are having trouble arriving at the end of the month then you need to see where your money is going and what you can do to improve the situation.
You may want to use a zero sum budget. With this type of budget, you structure it in a way that every dollar has a set destination before you even get a paycheck. If there is money left over after your expenses then you add that into a savings account for an emergency fund or retirement fund. When you have a plan for every dollar before you get it, you can avoid wasting money in a black hole of unplanned spending.
Tracking your expenses is going to be key. It can be burdensome to track every expense but it's useful when you are saving money. You can use a spreadsheet, pen and paper, or an app.
Things You Could Be Paying Too Much Money For
Cutting back is necessary when you are living on a low income. There are a number of things you may not even realize you are paying too much for.
Have you checked your credit card or bank statements each month and see where your money is going? There can be old subscriptions you don't use anymore or forgot about that you are still paying for every month. Instead of a magazine subscription, head to your local library. For audio services, try using the free version. Listening to an ad won't be that big of a deal if you are trying to cut some costs. See if you can share streaming services with friends or family to reduce the costs.
A thing you can get for free has somehow turned into a billion-dollar industry. A lot of bottled water is just filtered tap water so you are just paying for convenience instead of actual clean water. Find a water bottle you love and if you don't like the taste of the tap water, get a purifier for the home. That will still be cheaper in the end!
Many Americans are struggling to afford prescriptions and some even say that they have cut it in half to reduce costs or skipped taking their meds. However, many people aren't comparison shopping. If you are shopping around for the best prices then you may find you are paying too much. There are plenty of ways to save on prescription costs, whether it's finding coupons, changing where you get your prescriptions filled, or buying generic.
Everyone has certain needs and wants when it comes to their cell phone service and their data plan. However, the problem is that many people aren't shopping around for a new plan and just continue to pay the bill that is probably too high. While the big names are still responsible for a majority of the market, there are also a lot of cheaper options available these days.
Just like with anything else, the key to saving on your auto and home insurance is shopping around. This isn't just for when you sign up and you should be constantly shopping around every year to make sure you are finding the best rates.
Do you know what you pay in management fees for your investments? If you don't know, you need to find out since it could cost you a lot of money over time. The expenses and fees on your investments mean that they also impact how much money you will have down the road. Find out how much you are paying and look for ways to lower these costs.
Final Thoughts
When looking to save money, there are plenty of items that you can buy "used" at garage sales. When it comes to clothing, used clothing is the way to go, especially if you are hoping to get some designer clothing. If you need a new car, resist the urge to buy a new one and go with a more reliable used one instead. Furniture is also another category where it makes sense to buy second-hand items.
Even when living on a low income, there are a number of things you can do to cut some expenses and be able to save. In fact, saving for an emergency fund is going to be one of the best ways to get on more stable ground financially. With a little ingenuity and some willingness to sacrifice on purchases that don't hold any value to you, you can begin to save some money each week. Tackling debt can be one of the biggest things you can do in order to start saving money. Take a look at some of the things that many people are paying too much for and see where you can cut back.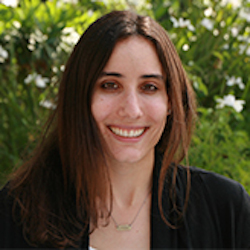 Jackie Strauss is a finance writer with a background in economics living in Los Angeles. She has a passion for helping readers learn more about personal finance, insurance, home loans and paying down debt. As a college student during the Great Recession, she has had to learn budgeting and money saving techniques to become a new homeowner.