How to Avoid PayDay Loans Even With a Low Income
If you're like many modern consumers, you sometimes struggle to keep your head above water financially. You probably also know people who've experienced a domino effect in their lives that's had devastating consequences. In these troubling times, you need to know how to avoid Payday Loans with low income.
For instance, an unexpected vehicle breakdown or sudden injury or illness may result in loss of work, which causes late or missed rent payments so you can't make rent, utility shutoffs, and lack of funds for food and other daily essentials — and once this domino effect goes into full gear, holding down a job becomes more and more difficult. Some people are lucky enough to have friends and family that are willing and able to help them through hard times.
For others, finding a good source of quick cash loans is the only thing that stands between them and being forced to live on the streets. It is definitely less expensive in the long run to take small short term loans in order to keep the domino effect from getting started in the first place. However, that doesn't mean that avoiding payday loans whenever possible isn't a smart financial strategy. Read on if you're wondering how to avoid payday loans.
How Can I Avoid Payday Loans
It's always smart to investigate all other possibilities before making the decision to rely on short term cash loans. You'll be able to make a better decision if you look at all of the options on the table. Here are some potential alternatives to taking out a payday loan.
Apply for a Loan With Your Bank
Your bank may be able to help you out with a small loan to tide you over if you've got fairly decent credit and enough income to be able to make the payments. You'll probably have more room to negotiate a customized repayment plan with this option. Interest on these loans is generally less than rates charged by payday loan companies. Depending on the bank, it may be possible to renew or renegotiate the terms of the loan if financial conditions in your life change.
Contact Your Creditors
Creditors are sometimes open to negotiation if you contact them and come clean about your predicament. After all, they'd rather get their money from you than sell it to a third-party collection agency. If they know your situation is temporary, they may grant extra time or be willing to lower the payments until you're back on your feet.
Ask Your Employer For an Advance
Your employer is another possible answer to the question of how to avoid payday loans. If you've been there long enough to have established a track record of reliability and other wise have a solid relationship with your employer. Suppose your car breaks down and that's your only realistic way to get to work. Many employers feel that giving an advance is better than lost production due to missed work. If you're able to go this route, be sure to plan ahead for the short paycheck you'll be getting until the advance is paid off.
Borrow From Your IRA or 410K
If you've got a retirement account, ask your human resources office about getting a loan on your account. With an IRA, you can borrow funds once per year. In most cases, you won't have to pay an IRS penalty if you pay the money back within 60 days. Those with 401Ks enjoy greater flexibility of terms — you may be able to borrow up to half the amount in your account and have 5 years to pay it back. However, if you wait more than 90 days to make a payment on the loan, the IRS will treat it as income and expect you to pay taxes on it and may come with a penalty as well.
Get an Advance on a Credit Card
Getting a cash advance on a credit card is another way to handle an unexpected expense. Interest rates on these tend to be on the high side, and they also come with withdrawal fees that can run as much as 5 percent. It's important to calculate costs carefully when considering this option, because the costs are sometimes comparable to getting a payday loan online. In some cases, this isn't the best option for those wondering how to avoid payday loans.
Apply for Emergency Assistance
Emergency assistance is available in some circumstances. For instance, energy assistance programs help low income individuals and families as well as food benefits. Community food banks and churches provide other possible sources of emergency help. Especially when your financial picture suddenly goes south.
Sell Your Stuff
Selling items online on auction sites such as eBay is another option when you need fast cash. Organizing a garage sale could also be an alternative to consider. You can also take your stuff to a pawnshop. However this usually comes with such astronomical interest rates. So important that they make fast cash loans look like a screaming good deal. Keep in mind that laws vary by state. Some severely limit the amount of interest pawnbrokers can charge. In this case it might be worth a look.
Borrow From a Friend or Family Member
This is usually an interest-free alternative that can work under the right circumstances for those wondering how to avoid payday loans. However, if you struggle to make the payments or fail to make them at all, you risk losing the relationship with the person who lent you the money.
Get a Second Job
This can be a good option for those who need to dig themselves out of a financial hole. Nonetheless, it's not an ideal alternative for emergency situations. However, you may be able to get odd jobs that pay upon completion or pick up shifts with a day labor company.
What is Considered a Low Income?
The definition of low income depends on a variety of factors. Social programs have different guidelines, so you may be eligible for food benefits but not qualify for low income housing. Although the federal poverty level, which is $18,754 for a one-person household, is used as a benchmark for determining eligibility, many programs have a higher threshold.
Section 8 helps low-income renters access homes and apartments of their choosing. If you're thinking of Section 8, here's a need-to-know Section 8 rentals guide. It will help you apply for and choose your housing.
What Are Alternatives to Payday Loans?
If you're wondering how to avoid payday loans, alternatives include the options listed above. It also includes car title loans, if applicable. Fast Payday loans vs Title loans is based on using your car to secure the loan. Credit counseling, credit union loans, and overdraft protection provided by your financial institution are also possibilities. It's important to weight all options before making a final commitment. It will help you determine the one that best suits your individual needs and preferences.
Signs of a Predatory Payday Loan
Predatory lenders are another common concern of those wondering how to avoid payday loans. Signs of a predatory payday loan provider include interest rates in the triple digits, single balloon payments, and loan terms that are so short — usually two weeks — that the average person has no chance of repaying them. The lender will then offer to roll the loan offer for yet an even steeper price tag.
How Do I Get a Loan if I Don't Have a Job?
Most people who are unemployed believe they won't qualify for fast cash loans online. This isn't necessarily the case. Lenders are interested in your ability to repay the loan regardless of your employment status. For instance, if you've got income from another source that can be verified, you may be able to get a loan. A good credit score can also work in your favor. It's important to find a reputable lender. Getting scammed is the last thing you want to happen to you.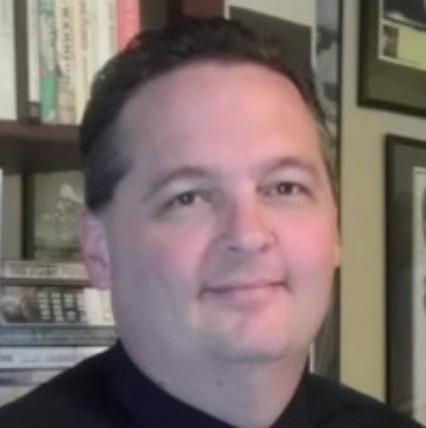 Blaine Koehn is a former small business manager, long-time educator, and seasoned consultant. He's worked in both the public and private sectors while riding the ups-and-downs of self-employment and independent contracting for nearly two decades. His self-published resources have been utilized by thousands of educators as he's shared his experiences and ideas in workshops across the Midwest. Blaine writes about money management and decision-making for those new to the world of finance or anyone simply sorting through their fiscal options in complicated times.