How We Warn: Fast Payday Loans vs Title Loans
Fast payday loans and title loans are two loan products with rapid repayment terms and high interest rates, fees and other financial repercussions. In fact, studies show that borrowers pay over $8 billion in payday and title loan fees each year. These two types of quick cash loans are considered predatory lending, as they potentially set up the borrower for financial problems in the future. To ensure you only acquire beneficial loan products, learn more about these two types of quick short term loans and their potential impact on your finances.
What is a Payday Loan?
Unlike most loan types, payday loans have very short repayment terms of less than a month. These fast payday loans are available to help in emergencies, but they come with very high interest rates and fees. Depending on your state laws, you can easily acquire a payday loan at a local storefront lender or by applying online. Your state laws also determine the loan size limits and maximum fee amounts.
Despite these fee caps, you may end up paying up to $30 for every $100 you take out on the payday loan, equating to an astronomical 400 percent APR, or annual percentage rate. This annual percentage rate far exceeds that of your other options, including credit cards at up to 30 percent APR.
To fulfill the terms of fast payday loans, you must pay off the total balance in a single payment. When you acquire a payday loan, the lender collects a post-dated check or your bank information with authorization to collect the debt on the given date. In general, payday loans are almost never a good idea, but they can work if you can make the full payment and fulfill your other financial obligations. If you have to continue borrowing to cover your expenses, you could end up in a serious cycle of debt.
What is a Title Loan?
Like fast payday loans, title loans have extremely short repayment terms of less than a month. These quick cash loans differ, however, in that title loans are secured with your personal vehicle as collateral. Lenders who offer title loans will usually accept cars, trucks, SUVs and motorcycles as collateral, as long as the value of the vehicle covers the loan amount. Most title loans come with a high interest rate of 25 percent a month, which is approximately a 300 percent APR. Since they must be repaid in full, these loans can also result in a cycle of debt when acquired on a regular basis.
To acquire this type of loan, you must meet the eligibility guidelines and provide a hard copy of your vehicle title to the lender. The title loan company then puts a lien on your vehicle until you fulfill the repayment terms. The loan amount is usually limited to one-third of the total value of the vehicle used as collateral, though some lenders will go up to one-half of the value. In most states, title loans only go up to about $5,500 on average, depending on the vehicle value.
Payday Loans vs Title Loans Side by Side
When it comes to acquiring quick cash, fast payday loans and title loans may feel like a great idea at the time. Unfortunately, these loans come with extremely high interest rates and often unreasonable repayment terms. These two loans typically cause disruption to the overall financial picture as the loan comes due alongside regular living expenses.
More people utilize payday loans over auto title loans due to the ease of access and relatively minimal restrictions. Neither of these types of lenders tend to run credit checks nor look at income to debt ratios of applicants. The lenders also do not consider how the loan repayment requirements will impact the borrower's finances. Title loans, for example, often have a high repayment amount, which can equal more than half of your gross monthly income, leading to an endless debt cycle.
Can You Have a Title Loan and a Payday Loan at the Same Time?
Although you can technically hold a title loan and payday loan at the same time, it is not a financially sound practice. These two types of loans require repayment in full, which can impede your ability to cover your regular financial obligations. With high repayment demands of two loans in the same month, you could end up struggling to cover your daily living expenses.
If you were to juggle these demands and ended up missing a payment on a title loan, your car could end up repossessed and sold. In the event of the sales price failing to cover your full loan balance, you will still need to payoff the remainder to satisfy your debt. Therefore, holding a title loan and fast payday loans at the same time can prove disastrous if anything were to go awry.
Do Title Loans Go on Your Credit Report?
If you default on your title loans, the resulting mark will not go directly on your credit report. Since the lender does not run your credit when you acquire this type of fast cash loans online, the lending company does not report back in the event of default. Instead, you could have the vehicle you used as collateral repossessed and sold to satisfy the debt. The sales price of the vehicle may not cover the full quick cash loans amount, leaving you on the hook for the remainder. If you do not pay the remainder, the balance may end up in the hands of a collection agency, who could report the balance as unpaid on your credit report.
Do Payday Loans Affect My Credit?
You do not need to complete a credit check for most fast payday loans either, resulting in a similar situation in default as title loans. These lenders do report to credit reporting agencies in the event of a missed payment. The report will show how long the bill has been due and the total amount owed on the balance. Your credit score will display how long the bill remained delinquent in 30 day increments. If you paid the balance in 65 days, for example, your credit report will likely show a 60 day delinquency.
Conclusion: Finding the Best Quick Short Term Loans for Your Financial Situation
When it comes to finding the best quick short term loans for your financial situation, you must commit to reading the fine print and remaining honest with yourself. The short term loans bad credit can wreak havoc on your finances if you cannot easily cover the debt payment in full and all your other living expenses. When you take the time to find the best fast cash loans online, you can actively preserve your financial health without worry.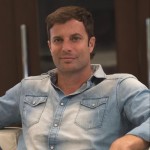 Ethan founded OfferEDGE in Dec 2013 with the mission to unify the financial quadrants through a system that allows businesses to be seen when consumers use a Single Sign On across Lending, Credit, Money and Real Estate. Taub invents the offers and IP, while overseeing all aspects of the company. He also has orchestrated the company's earned media across the brands Loanry®, Cashry®, Debtry®, Budgetry®, Billry®, Taxry® and more. This includes over 500 publications that have been featured across the web.