What are Cash Advance Loans Online and How Does it Work?
You may find cash advance loans online and wonder if they are the right option for your specific needs. It goes without saying that having the right type of loan is important – it ensures you get the help you need at the right cost. However, not everyone understands what cash advance loans online are or what a payday loan is. Understanding the differences here is critical to ensuring you get the best possible result for your needs.
What Is a Cash Advance?
First, consider a basic definition of what a cash advance is. The term cash advance applies to a variety of loans. In short, they are available from short term loans direct lenders providing you with the ability to obtain immediate funds to use as you would like to. However, they typically come with a higher fee than other types of loans. Typically, a cash advance is a way of providing you with cash in hand right away. However, some payday loan lenders are now rebranding themselves to use this name. And, that's a key problem.
Credit Card Cash Advances Vs. Payday Loans: What's the Difference?
Let's take a step back to a time when payday loans were not a part of the common vocabulary for cash advances. Previously, credit card cash advances were the only real use of this term in the mainstream. When a credit card lender provides a credit card cash advance, he or she is allowing you to borrow against your credit line but, instead of making a purchase at that time, you are getting cash in your hand to use as you would like to.
For example, some lenders allowed borrowers to use an ATM to withdraw a cash advance from their credit card account balance. These loans added the borrowed money to your total, plus a fee and, in some cases, a higher interest rate.
What is the difference, then, between credit card cash advances and payday loans? Here's a closer look.
What Is a Payday Loan, Then?
A payday loan is significantly different. Again, taking a step back in time prior to legislation that changed payday loan laws, individuals who needed emergency cash loans were able to obtain them by turning to a payday loan lender. This lender provides a loan based on the borrower's next paycheck. The borrower receives the funds he or she needs but has to repay the full amount – in addition to a specific fee – with their next check. These are very short term loans. As a result, the fees for them tend to be high. If the borrower cannot make the payment on time when due, he or she may request an extension, which just increases the amount borrowed and fees.
How Does a Cash Advance Work?
A cash advance should always be considered carefully. Before choosing to accept a loan, read through all of the details about it, how it works, and what the cost is. As noted, cash advances can work in a variety of ways. But, here is what you should know about any quick cash loans you consider.
When Is the Payment Due?
Most often, emergency cash loans are available to you right away, meaning you get the funds in your hand. Anytime the funds are due within a matter of weeks, you may be dealing with a true payday loan, which tends to be too expensive. If the funds are due over a period of time, that's a safer bet in terms of cost.
What Amount Can You Borrow?
Most often, short term loan lenders will loan under $1,000. Some may offer more, especially if your paycheck is significantly higher. However, the amount you borrow is important. If the loan has a large fee and the amount you borrow is very little, it may not be worthwhile to you.
Do Cash Advances Hurt Your Credit Score?
When it comes to cash loans bad credit tends not to be a factor. There are a couple of scenarios to consider here. First, if you are borrowing money through a cash advance on your credit card, the lender has already established the maximum you can borrow and what fees are associated with it (all of this is in the terms for your loan). If you borrow a significant amount of money against your credit limit, this will increase your debt load, and it can negatively impact your credit score if you do not pay down that amount.
If you obtain a payday loan that is due in a short period of time, most often with these cash loans bad credit does not matter. The lender looks only at your income and estimated check. However, they can pursue judgments against you if you fail to make payment on time. That can hurt your credit score in the long term.
Pay Off Cash Advance Immediately
It is always best to pay off cash advance immediately. When you do, you do not have to worry about fees building up due to the higher than normal interest rate. When it comes to cash advance loans online through a payday lender, with a short turn around time, remember these tend to be very expensive and can require repayment within just a few weeks. You will need to pay these funds back on time, or you could face steep penalties. Many people find themselves in a loop of being unable to pay their loan, so they continue to borrow and extend the loan further, making it too expensive. Avoid this and pay off the loan immediately.
Cash Advance Near Me
You can find cash loans online as well as locally available short term loan lenders. However, each one sets their terms and conditions. It is up to you to determine what the loan is, what the qualifications for it are, and how much it will cost you to borrow those funds. Cashry can help you find the best lender for your situation. We partnered up with Fiona to make sure you are connected with reputable companies. If you're interested in getting offers, start here:
Conclusion
Finding a cash advance near me does not have to be a challenge, but you may already have an option available to you from your credit card companies. Or, for emergency cash loans, you may wish to turn to an online lender that can process the loan for you today and get money into your bank account within a day or so. Getting cash advance loans online can be a reliable solution when you find a good lender. When you need money right away, there are options available to most borrowers. The key is to take the time to learn about all of your options before investing.
Author: Sandy B has published three financial books in print as well as hundreds of content pieces, including how-to guides, articles and content for websites on topics including credit cards, personal finance, small business finance, start-ups and financial news and reporting. Her work in this field is extensive and backed by a 4-year degree in the field. She continues to produce content for various companies and websites on a variety of financial fields.
Additionally, she has worked in-house with a financial planner providing aid to consumers who are looking to improve credit, build financial estates and to get out of debt. She specializes in personal finance, investments, small business funding, estate planning and most other types of financial and investment related topics.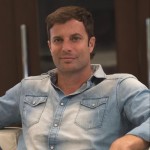 Ethan founded OfferEDGE in Dec 2013 with the mission to unify the financial quadrants through a system that allows businesses to be seen when consumers use a Single Sign On across Lending, Credit, Money and Real Estate. Taub invents the offers and IP, while overseeing all aspects of the company. He also has orchestrated the company's earned media across the brands Loanry®, Cashry®, Debtry®, Budgetry®, Billry®, Taxry® and more. This includes over 500 publications that have been featured across the web.