A Guide to Making Money When Times Are Tough
Everyone wants to make money. If you tell me that you do not, I probably will not believe you. Let's be real, we all want to have a car, a house, food to eat and clothes on our backs. These items all require money. In addition to being able to buy extra items, you need money to pay bills. It is a fact of life, you need to make money. Another fact is that these are hard times in which we are living. There is a large gap between the rich and the poor. The price of everything rises exponentially, but salaries remain the same. We live in a world where it is hard to survive without being in debt. Many of us need to focus on making money just for basic necessities. Continue reading to find out some ways you can make extra money.
Make Extra Money When Times Are Tough
Now that I have made everything sound like doom and gloom, I am sure you are wondering if you can find new making money opportunities. Trust me, you can. However, money is not going to fall into your lap. You are going to have to work for it. Unless you are independently wealthy or have an amazing business that other people run, you are going to have to work. Today, you probably have to work harder than you want to just to make ends meet. The good news is with so much information at your finger tips, finding new ways to make money may not be difficult.
It may be challenging to find a something you enjoy doing, or something where you can make a large amount of money. There are, however, many opportunities available. You just have to look for them and be willing to work. I am sure you have noticed a theme, here. You actually have to want to work to make money. At least for now, anyway. You may create a business and be able to pay people to run it for you. That is great, but they are not the types of ways I am going to talk about in this article. If you are willing to work and try a few things out, you can make some extra cash even when times are tough.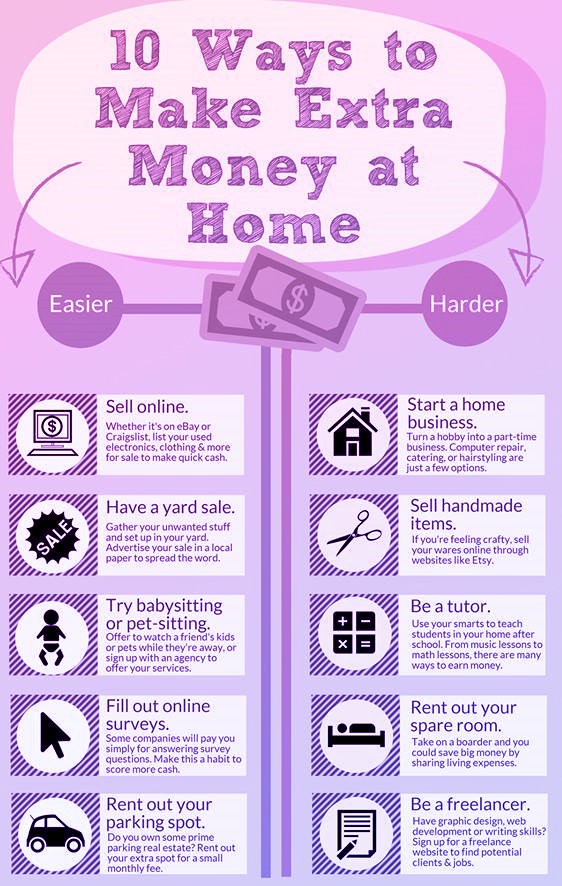 It Is All About The Side Hustle
If you are really into making money, you may want to consider another job. I do not mean a job different from the one you have. I mean one in addition to your current full-time job. It can be called part-time work, side job, side hustle, side gig, and many other terms, but it is all the same. If your current job is not getting the bills paid, or it is but there is no money left over, then a side job can bring you some extra cash. It is surprisingly easy to get a side hustle that you can work from home.
You should make a list of things you love to do. These should be jobs you can do easily without any training. The key is to find something you can start right away without any lag time for training. Once you have a list of things you enjoy that you can start immediately, search for those items. It might take some searching and weeding through many sites. You may have to refine your search. For example, if you want to do contract writing, type in variations of the word 'write' and 'contract'. You may be surprised at your results.
Some quick and easy side home jobs include paid surveys. Yes, folks, you read that right, companies pay you to answer questions. You are not going to become a millionaire by doing this, but you could easily make a few hundred dollars a month. The basic gist of it is, companies want consumer input and they pay organizations that create these surveys to collect data from consumers about products. The organizations give you a percentage of what they are paid. It is that simple. Some surveys pay up to $50 for your answers.
Sell Your Stuff Online
I am sure you have heard of and possibly used an online market place to purchase something. Have you considered this is a great concept for making money? There are many different sites available. There are some for baby clothes, home goods, evening gowns and prom dresses. There are more upscale sites that only sell designer clothes. No matter what you have to sell, these sites can do it. People have sold cars and houses in online market places. There are even sites specifically for selling books. There really is no limit.
If you are like me, you have all kinds of stuff just sitting around your house collecting dust. You do not know what to do with it. You do not really want it, but you do not want to throw it away. Well, now you can sell it. Collect all of those items that you do not want and put the in one place. Once you inventory them and determine the price at which you think each item should sell, take some pictures, write and description and upload it. It is that simple. You do not have to put out any money.
You can pass the shipping charges on to the buyer and all the cash is yours. Some items may sell better on different sites, so there is some technique you need to learn. Once you do, you could even consider buying items at a really cheap price and then reselling them on these sites. Once you learn what sells, you can make a lot of money. It all comes at little or no cost to you.
Garage Sale, Anyone?
Another way to consider making money is with a garage sale. You are still selling your stuff, but this takes so more work than if you were selling it online. The upside to a garage sale is you do not have to worry about shipping problems. You do not have to pay shipping charges and worry if it is actually going to get there. I do not know about you, but I have shipped many things that never made it to the destination. They are probably sitting in someone else's home right now.
There are tips for you to consider. You may want to team up with family or neighbors to have joint sales. This puts more items out for people to browse. Customers are enticed by having more items available to them. Have you ever driven past a dinky garage sale with just a few things outside? I have and there is nothing to compel me to stop and look. However, when there are many items taking over a full yard, I am more intrigued and likely to stop. Consider what draws you into a garage sale and think about that when you are organizing your own.
You want to make sure any of the items you have for sale are clean. Do not put them out for sale with dust on them. No one really wants to buy that. The better an item looks, the more a shopper may be willing to spend on it. If you are planning your garage sale in an uncovered area, keep an eye on the weather. No one is going to shop in the rain. If you think the weather is going to be bad, reschedule it for another weekend. It just waste time and possibly ruin your items otherwise.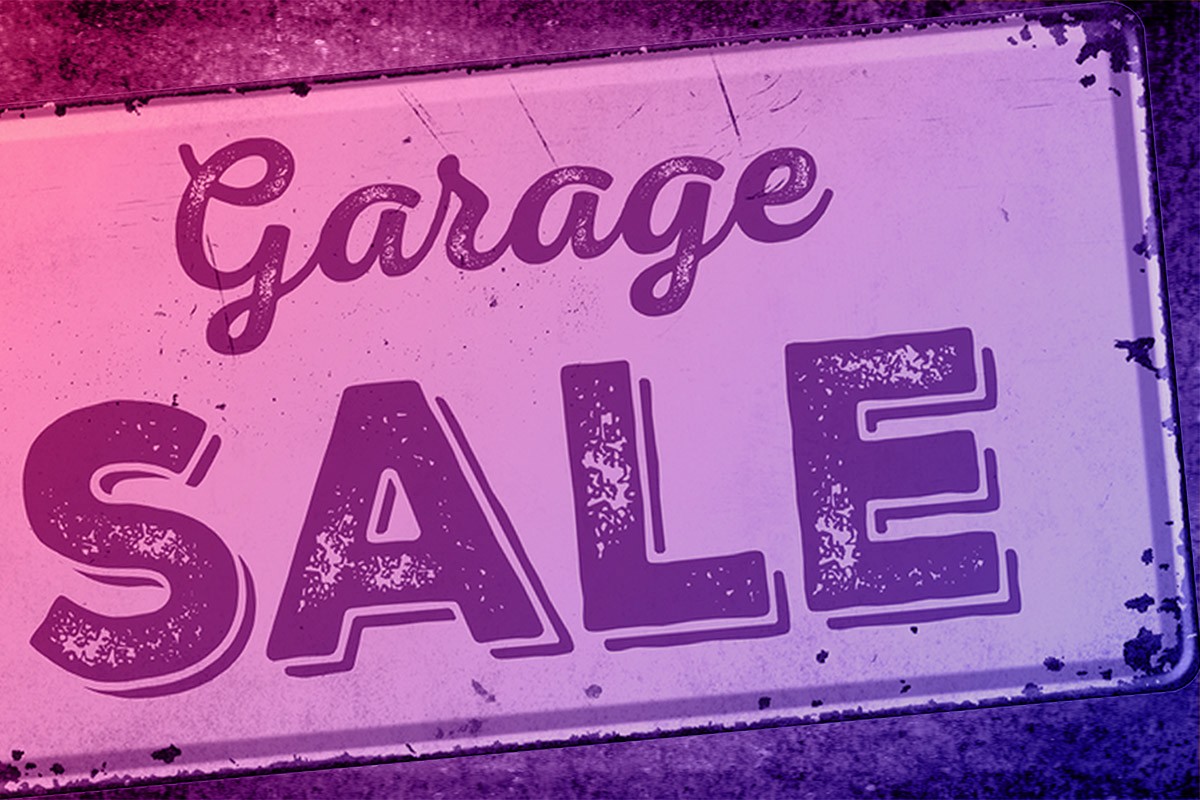 Are You Creative?
One of the keys to making money is to provide something new and different to people that they want to purchase. Perhaps you have a hobby that you can turn into a money-making opportunity. If you sew or knit, think of creative things you can produce and sell. I know someone who crochets and makes items that can be used as a washcloth in the shower, or a coaster for your drink, or even a sponge for use at home. This is all the same item. Depending on how it is marketed and what it is sold with, it has tons of different uses. She sells them in all of these different ways, simply by changing that packaging and matching it with a different companion item. She is making a good amount of money all because she used creativity.
You can sell them on a lot of different websites, among which Etsy for example!
If there is something you have found that you have a knack for, spend some time searching the internet and find other ways that you can use it. You may have a skill or talent that you have not even harnessed yet, because you just have not found a creative way to do it. There are craft shows and flea markets full of people using their talents in creative ways. Go to a few of them and see what other people are doing. They may inspire you to unlock your hidden talent and turn it into something that makes you money.
Drive For A Living
Another great way to consider making money is to drive on the side. I cannot imagine you have not heard of Uber and Lyft. If you ever used one of these services and had a conversation with the driver, you already know how much they love it. They may have even mentioned that they make a decent amount of money doing it. This is a great way to boost your income if you have a car and a clean driving record. All you have to do is drive a few hours a week and you can make hundreds of dollars.
They even give you a way to get a discount on gas. You can even get tips on top of what you earn for the car ride. Yes, of course, Uber and Lyft get a cut of what you earn. That should be expected by you. Even so, you can still make hundreds a week.
There are some rules they want you to follow. You have to have a safe car that is not too old. It must be inspected by someone they deem qualified to inspect vehicles. If you do not have a car, Uber has found a way to take care of that. They have a program where you are able to purchase a car through them. Honestly, if you enjoy driving even a little bit, this may be the side gig for you.
You May Even Decide to Make It Your Full-Time Gig
I have talked to many Uber drivers that told me they were making so much money, they quit their 9 to 5 and became a full time driver. Now, they work less hours and make more money. They best part is, they get to decide when they want to work. They can also decide the area in which they want to drive. I have talked to drivers that have driven through different states in one day and made hundreds with just one car ride.
Do I Need To Market?
If you are interested in making money, and I mean serious money on the side, you are going to need to market yourself and your product. If you want people to buy your services or product, you have to let them know it is available. I know this is not easy for everyone, but some simple marketing can get you much further than you think.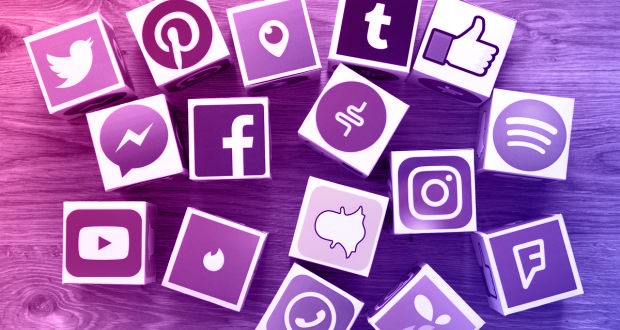 Social media is a great tool to use to market yourself. There are so many different sites out there. You can choose to market on all of them, or just one of them. To start, I would find the site that fits your market the best and start there. For example, if you want to sell a home made craft or idea, Pinterest may be the best site. If you are looking for a business opportunity, Twitter might be the best option. Start with the one that seems to fit your idea best and go from there. Once you start generating some income, you can branch out to other social media sites.
The best part of these sites, it is free to post. You should create about three posts each day for your site. You always want to stay at the top of everyone's feed. You can use Buffer to post your items at the times you select. You do not have to worry about being on the site and doing the posting yourself because Buffer handles that for you. You should also take about 10 minutes per day to scroll through the site(s) on which you are marketing. This allows you to see your own posts and the posts of others to make sure you are relevant and current.
What About Government Assistance?
When you are focused more on paying your bills than making money, you might want to see if you qualify for government assistance. There are programs available to help you pay for rent, utilities, and groceries. You may even be able to get assistance with medical bills. There are income limits and you have to fill out the appropriate paperwork. Just about every state has some type of assistance program. You may have to do a little research to find out where you should go in your city. Most likely, you will have to go into a state or county office. You probably will not have the option to file online or over the phone.
There are different programs that can provide money for different items. Some programs pay any back rent you owe and get you current. Some programs pay security deposits and first month's rent. Other program, such as section 8, get you into a rental that you can afford by offsetting the price you pay. You must remember that you must qualify for each of the different programs. They each have rules and income limits. You may not qualify for some or all of the programs based upon income and / or resources. These programs are for individuals that do not have any real means of income. It may also surprise you what the government considers poverty level.
What About A Personal Loan?
If you have tried different ways of making money and none of them seem to work fast enough. You could consider a personal loan, if you need money fast. The downside to getting a second job for making money is it can take time before you get the money you need. Sometimes, you just need emergency cash loans right away.
In that case, a personal loan may be the right option for you. This is when a lender allows you to borrow a set amount of money with your promise to repay it in monthly increments for a set period of time. The lender adds interest on top of the money you borrow as a fee for allowing you to borrow the money. The interest rate is set by the lender and is based on your credit score. A lender can be a bank, credit union, online lender, or friend or family member. If you're interested in an online lender, Cashry is the place to find one.
Keep in mind, you must repay any money that you borrow. It is not a gift. If you credit is in good shape, you may want to consider a personal loan to get you the money you need quickly. Then, you can get a side job to make the monthly payments and possibly pay off the loan earlier. It is a technique you can use to pay off bills. However, if you use this technique, you must control your spending and focus on paying off the loan.
Are There Other Loans Available?
Yes, there are some other loan types available to you if you cannot find any other way of making money. You should proceed with caution with considering other types of loans, such as fast payday loans. These types of loans are basically an advance on your paycheck. When used properly, they can be helpful. However, when they are not used properly, it can be disastrous for you. They have high interest rates and often high fees.
The expectation is that you repay the loan on your next payday, hence the name. You need to provide proof of your earnings with a paystub. You also need to allow the lender access to your bank account. This could be with a postdated check, or by signing a form giving them access to your bank account. They plan to take the money you owe them as soon as your paycheck hits the bank. This ensures that they get their money. If you do not pay them back, you are facing high fees and penalties. If you do not think you can repay the money, you should not borrow it.
Those Words That No One Likes – Create A Budget
I have a bit of free financial advice for you, especially for when it comes to making money. You should create a budget. Yes, I said it. You need a budget. I know you do not like the idea. I know you do not want to. It is the best way to have a good understanding of how you are spending your money. When you know how you are spending money, you are better able to get control of your spending. One of the best ways to get money is to stop spending it. I would be willing to bet that you do not even realize how much money you spend per month. You may be shocked when you sit down and figure it out.
There are many apps and websites available to you to help you create a budget. They make it simple because all you have to do is fill our the forms with the appropriate information. There is really no good reason why you should not have a budget. No matter how much money you make, you should still have an understanding of how much you are earning, spending, and saving. You cannot be in control of any of it, until you understand it.
When you have a better understanding of your spending, you can put yourself in control of it. That does not mean you have to limit the things you buy. It certainly would help you save money, but you do not have to. What it does is put you in control so that when you purchase something, you know the impact it has on your savings and debt reduction plans.
Save Even When Times Are Tough
I know, this is an article about making money, so why am I talking about saving it? Saving money is just as important as making it. You can save money even in the toughest of times. There are some easy and obtainable ways to save money. The fastest way is to cancel anything you are not using. If you have a gym membership that you do not use, cancel it. If you have subscriptions services that charge you automatically, but you are not using them. Cancel them, too. Just cancelling the items you do not use can save you hundreds a month. See, you are making money without doing much at all.
Another quick way to save money is to stop eating out. That includes all those daily coffee shop runs. If you reduce the number of times you eat out per week, you can save thousands of dollars per year. You can start small by reducing the number of times you eat out by half per week. I mean every time you go out, whether it is breakfast, lunch, dinner, or even a quick snack. Reduce all of those purchases by half. You are going to be amazed by the money you save. Once you see those savings, it may inspire you to eat out even less. Even better, it is healthier for you, too. It is a win win.
Conclusion
I have talked a lot about making money in this article. The ways vary from getting a part time job, to obtaining a loan, cutting out spending and everything in between. You can try all of them or just one of them. The key is finding the right combination that works for you. My recommendation is that you try several options to see which one works best for you to achieve your goals of making and saving money.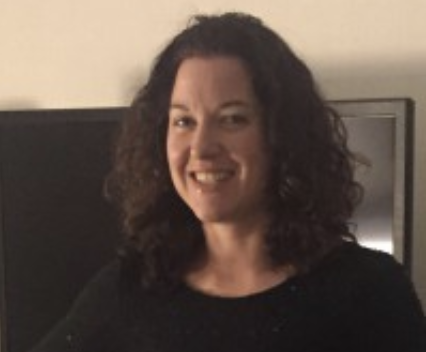 Julia Peoples is a long-time business manager focused on providing decision making assistance to the public. She works with people at key points of their lives who are making important retirement and financial decisions. She has had many articles published that educate the public on sound financial decision making.
Julia writes for those who are working towards financial freedom or a better understanding of how finances work. She has shared her financial insights with individuals on a one on one basis for years.