Small Cash Loans for An Emergency: Ways to Borrow
We have all been in a place where we needed a small amount of money for an emergency. There are many reasons why you might need emergency cash loans. Some of us don't have money saved in the bank, or family members willing to come to our rescue and give us small short term loans. You might need other ways to get cash for an emergency. There are some options available to you when you need small cash loans for an emergency.
How to Get Small Cash Loans for An Emergency?
Cashry offers some tips that you may not have considered on how to get small cash loans for an emergency.
Resale or Pawnshops

This is a great way to make some fast cash and get rid of the things you no longer want or need. This is especially lucrative if you have jewelry, electronics, or something old and valuable like stamps. This could be a way to see you through a few days until you are able to get more money.

Payday Lenders

It might be an option if you have a regular weekly, or biweekly paycheck. These are providers of small short term loans and are readily available. All you need it photo ID, a couple of paystubs, and a checking account.

Advance on Your Credit Card

This is an option if you have available credit on your credit card. You may be able to contact the credit card company to increase your credit amount if your card is at its maximum limit. You can take the advance out of an ATM, just like you would a bank.

Credit Unions

Credit Unions are interested in helping people get in a better place financially, so they may be able to help you. They offer many services that may help you through a difficult time, even if you aren't a current member of the credit union.

Bank Loan

Might be an option if you have an excellent record with your bank. That means you do not have a history of overdraft charges. They may be able to help you with small cash loans for an emergency.
Types of Small Cash Loans for an Emergency?
1. Medical Loans
A medical loan is a personal loan intended to pay for a medical procedure. You might be able to negotiate the interest rate since it's for medical purposes. Some lenders specialize in providing loans for medical reasons only. This allows you to get better financing for your loan. You may find loans with 0% interest, or a longer time in which to pay back the loan. You may find a credit card specifically for medical debt. Some of these cards offer a special interest rate for a specified period of time.
2. Need Help Paying Rent
Loanry has some suggestions for you when you need help paying your rent. The first thing you might want to consider is a personal loan. You can use a personal loan for any type of bill. Personal loans often have a lower interest rate than your credit card. You can apply online for a personal loan, which gets you money faster. There are government programs available to get small cash loans for an emergency. These programs take longer to get you the cash you need.
3. Payday Loans for everyday expenses
Payday loans are also an option for small cash loans for an emergency. You must understand to what you are agreeing when getting a payday loan. Cashry tells you the good and bad sides of payday loans. Payday loans typically have high interest rates and a short amount of time to repay. When you understand the terms of your loan and know that you can pay it back, there are advantages to a payday loan. Be sure that the payday lender is safe and secure. If getting a payday loan gets you closer to your goals, then it could be the way for you to get emergency cash loans.
4. Short Term Cash Advances
Cash advances are a way to get small cash loans for an emergency. You are given flexibility with a cash advance. You use an exiting credit card, or some other line of credit to get a cash advance. When using your credit card for a cash advance, the terms may be different from using your credit card for purchases. A cash advance may have a higher interest rate. Providing you have available credit, you can take out a cash advance in minutes.
5. Secured Title Loans
Title loans are a type of loan when you use your vehicle as collateral. They have a short repayment time frame, usually less than 30 days. A lender uses trucks, motorcycles, SUVs, and cars as collateral. The key is the vehicle's value must be as much as the loan amount. A lender typically gives you one-third of the value of the vehicle. These types of small cash loans for an emergency have a high interest rate. It is usually 25% per month, which works out to be 300% APR. Title loans are paid in full on the due date.
6. Emergency Repair Loans
Things often break unexpectedly in our homes and cars. Many of these times catch us when we don't have the money to pay for the repair. Repairs become a big expense and typically are an immediate need. You may need an emergency repair loans to pay for the repair or service. These loans offer a repayment schedule, instead of paying back the full amount at one time. They are unsecured loans, so you don't have to risk losing your vehicle or house as collateral. You are able to shop around for a lender that offers you the best loan options.
Can I Get an Emergency Loan With Bad Credit?
Obtaining a loan with bad credit often seems difficult, but it is possible. There are some small cash loans available for an emergency even when you have bad credit.
Online cash loans are an option when you have bad credit. You apply online and you can secure a loan in several hours. These loans may not look at your credit score. They are interested in how much money you make per week and how quickly you can repay them. You fill out the application online and answer their questions. They tell you quickly how much money they are going to loan you. They tell you the interest rate and how long you have to repay the loan.
Online payday loans are another fast way to get small cash loans for an emergency. You must pay attention to the loan terms. This loan is based on your weekly or bi weekly paycheck. They are short term loans with the potential for large penalties. You get the money fast, usually in one day, but you have to pay it back fast, too. As long as you pay back the loan on time, you only pay the amount you borrowed plus their fee. If you do not pay it back on time, interest accrues. The interest is incredibly high on this type of loan.
Cash advance loans are short term loans. Your pay check is not a factor for this type of loan. They are a predetermined amount and almost everyone is approved. These loans also have short repayment schedules. These are small cash loans for an emergency. The repayment term is typically less than two weeks. By paying the loan back on time, you do not have to pay any additional fees. You only pay back the exact amount you borrowed, plus the service fee. If you don't pay it back on time, you will have high interest plus additional fees added to your loan.
Personal Loans with Bad Credit
Personal Loans with bad credit are possible from a bank. With a bad credit, you will have a higher interest rate. You may be limited to a lower loan amount. You can find the right loan for you if you take the time to search for the right lender. Getting a cosigner might also be one good solution. This may help you get a higher loan amount with a lower interest rate. A cosigner is agreeing to make sure that you pay the loan. If you don't pay the loan, your cosigner is responsible for paying it. The bank feels more confident in loaning you money with this guarantee.
Credit Union Loans are often easier to get than a personal bank loan. Your credit score will be checked by Credit Union. Credit Union will also look at other factors. They look at your job history, and the history of other credit cards, or lines of credit you have. Credit unions have more flexibility when offering you a loan. They have different rates and loan terms, which may work better for you. They are more willing to loan money to those with bad credit.
Other Options for Small Cash Loans for An Emergency
There are a few other options available when you need small cash loan for an emergency. You could borrow from your retirement account. If you have an IRA, 401k, or some other retirement savings account, you may be able to borrow from it. Interest rates are low and you are borrowing the money from yourself. You are also paying yourself back. This type of loan does not impact credit scores. If you leave your job before paying back the loan, the money is due in full. If it is not paid in full, it is an early withdrawal and that has penalties. Doing this could impact the money you have saved for your future.
Peer lending is another option. There are many sites where you can request strangers to lend you money. The stranger uses it as an investment. The interest rates are dependent on your credit score. You have to make a deal with the stranger and both agree to the terms. If you own a home, you could take out a home equity loan, or line of credit. Be sure you understand the terms before doing this. You are putting your house up as collateral. If you don't pay back the loan, you could be risking foreclosure on your house. The interest rates are low and qualifying is easy. The loan is secured with the value of your house. It is similar to a second mortgage providing you have equity in your house. This isn't a loan that you want to rush into. Be sure you understand all the terms before signing.
Are Small Cash Loans Online Worth It?
Many people often wonder are small cash loans for an emergency worth applying for online? Applying online gets fast results with money to you quickly. If you need money immediately, it might be for you. They are intended to be a short-term loan. One you pay back the next time you are paid. As long as you understand the fine print and can repay the loan without hurting yourself financially, it may be the right option. You should know they have high interest rates and finance charges. The lender may charge you as much as $30 for every $100 you borrow. If you don't pay on time, they begin collections processing quickly. The lender wants their money.
Conclusion
There are some options available when you need small cash loans for an emergency. Many of them come with high interest rates and short-term repayment schedules. Some loans require you to use your car or house as collateral. Read everything you sign and make sure you understand all the terms, including the ones in fine print. A short-term loan may be right for you in the proper circumstances.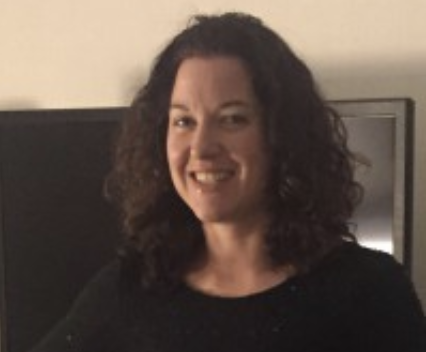 Julia Peoples is a long-time business manager focused on providing decision making assistance to the public. She works with people at key points of their lives who are making important retirement and financial decisions. She has had many articles published that educate the public on sound financial decision making.
Julia writes for those who are working towards financial freedom or a better understanding of how finances work. She has shared her financial insights with individuals on a one on one basis for years.