10 Cities Still Delivering on the American Dream

For so long now, the US has been considered the land of opportunity. Dream place to live. Over the past decades, we have welcomed people from different places and offered them a safe place to live where they can achieve their goals. The American Dream is the universal ideal that anyone can become successful and upwardly mobile. Part of the dream is that no one is limited based on where they were born, or economic standing. If a person works hard and sacrifices, anything is possible. The short explanation of the American Dream is to do better than your parents did financially. The reality is that it does require hard work and smart financial decisions. It is not enough to make money. You also have to invest it save wisely and allow it to grow. One way to kickstart your own American Dream is to get free financial advice to start you own your way.
Why Is The American Dream So Hard To Attain?
There are many criticisms of the American Dream and why it is a myth. There is always some truth to the criticisms and the definition of American Dream has changed over time. As we live in changing times, the definition has to be fluid to keep up. In the past, opportunity wasavailable to you and you had to seize it.

Now, the opportunity may be a little harder to find. You have to look for it, be patient and earn it. You have to work hard to find the opportunities. It is not uncommon to hear recent college graduates say I cannot get the job I want because I do not have experience. I cannot get experience because I cannot get a job. While there is absolutely some truth to this, the reality is they cannot get the jobs they want. They cannot get the jobs they think they deserve. They have to start at the bottom and work their way up. In addition, they have to be financially smart and should obtain free financial advice.
The New American Dream
No one wants to spend all that money on college tuition to receive an entry level job. Unfortunately, that is the new American Dream. In addition, the cost of everything continues to rise and if you are not raking in a ton of money in your regular 40 hours, you have to find other ways to make money. Most people have a side hustle today. This is when they have some other way to make money aside from their regular job. This may mean working all the time and losing that work life balance.
If you are smart and start saving and investing at an early age, you may be able to find a better work life balance. With some free financial advice, you may be able to save money while still having some of the things you want. Some cities, like New York City, are incredibly expensive places to live. However, there are still some cities that can give you an amazing life without bankrupting you to do it.
There are also websites which help you gain control over your finances. Cashry is just one of the sources you can look at when searching for accurate information regarding financial matters. The entire Goalry family is here to help you. Need a loan? You can find it here. Need to budget better? Learn how, on Budgetry.
10 Cities Where American Dream Is Still Alive
Before I jump into to tell you about all the amazing places that you can live and not break the bank, I want to provide you some resources. There are plenty of financial advisors out there willing to help you organize your financial plan. They are more than qualified to get you moving in the right direction. They do come at a cost. You should consider free financial advice before you considering paying for it.
There are so many resources available to you online, in addition to books you can read. There are so many books available to you to help you manage money and create a budget. They can help you create a plan to pay off your debt. They can also help you stop living paycheck to paycheck. Check out the top seven financial literacy charities to help you become financially healthy and well on your way to your own American Dream.
City #1 – McAllen, Texas
Let us talk about some of the top places you can live to allow you to be more likely to achieve your dreams. McAllen, Texas is in the southern most part of Texas in the Rio Grande Valley. This metropolis currently has more than 138,000 people. The cost of living here is 24 percent below the national average making it one of the most affordable places to live. The average income per household is around $45,500 which has increased in the past five years. The typical commute for someone living in McAllen is less than 20 minutes. Healthcare jobs are among the most common for those living in this city. More than 60 percent of the residents in McAllen own their home. The reason for this is the houses are incredibly affordable with the average value being a little more than $100,000. This is remarkably lower than the national average.
You are not losing out on education for your children by moving to McAllen. The school district has the rating of A and there are a couple higher education options in the immediate area. This bustling little town has many entertainment options with a Convention Center and a Performing Arts Center, which has been known to host some Broadway shows. It also boasts of an International Museum of Arts and Sciences that has original artwork and exhibits that can be touched. For those that want to spend time outside, McAllen has a Natures Center over 30 acres large with almost 2 miles of trails.

City #2 – Knoxville, Tennessee
The next city on our list where the American Dream is still attainable is Knoxville, Tennessee. A little known fact about Knoxville is it was the capital city of Tennessee until 1817. It did not become a city until late in the 1700s. It remains one of the largest cities in Tennessee with a population of around 184,000. The average income in the city is around $34,000 which is a little low, but if you travel a little further for work, the average becomes closer to $47,000. The cost of living is about 18 percent the national average, which may make it advantageous for you to commute for work. Similar to McAllen, healthcare tops the list for typical job opportunities in the area.
Even though the average value of a home is lower than most at around $120,000, more than half of the residents in Knoxville rent. Slightly more than 45 percent of the people in Knoxville own their homes. The school system is more than robust with over 89 schools in the Knox County system. This includes magnet and STEM schools, so there are numerous options available. There is no shortage of higher education options available to those living in Knoxville. Even with the low cost of living, it is important to remember that you should take advantage of free financial advice to take the most advantage of a low cost of living.

City #3 – Oklahoma City, Oklahoma
Next on our list of cities that have no given up on the American Dream is Oklahoma City, Oklahoma. This is the biggest city in Oklahoma and is the state capital. Today, the population reaches almost 630,000. Even though this is one of the largest cities in the state, it does not have a high cost of living to match its population. It remains about 15 percent under the national average for cost of living. The average income per household is a little more than $51,000. The average commute to work is a little more than 21 minutes. Being the state capital, it is also the center of all business happening in the state.
It contains almost 59,000 companies, with hospitality being the largest employment industry. The average value of a home is over $157,000 but that is not stopping people from owning homes in Oklahoma City. Almost 60 percent of the population of Oklahoma City owns their own home.
Being the state capital, Oklahoma City offers many entertainment options such as the Chesapeake Energy Arena and Taft Stadium for basketball and soccer. Oklahoma City also has a baseball field at the Chickasaw Bricktown Ballpark. It also boasts a Botanical Garden and Conservatory and Zoo that houses more than 2,000 animals. Not to be overlooked is the national and championship horse shows hosted in the city.

City #4 – Fort Wayne, Indiana
Fort Wayne is not quite the largest city in Indiana coming in as the second largest with a population of over 260,000. The average income in Fort Wayne is a little more than $45,000 and sits about 12 percent below the national average for cost of living. Residents of Fort Wayne can benefit from free financial advice to help them maximize the full reach of their earnings. There are over 20,000 companies operating in Fort Wayne giving the residents many job options. The most populated job industry is manufacturing with healthcare and hospitality being close to the top. Individuals commute an average of 20 minutes to work.
More than 60 percent of the population of Fort Wayne own their own home with the average cost being around $108,000. Fort Wayne has the largest school district in all of Indiana. There are also many options available for higher education. As with the other cities, there are plenty of entertainment options available to those living there. Fort Wayne offers a Philharmonic and Civic Theater for those who enjoy inserting culture in their lives. Fort Wayne also has a War Memorial, Science Central and Zoo.

City #5 – San Antonio, Texas
San Antonio is best known as the Alamo and while it took a long time for the city to recover from the battle that gave it its name, you do not have to take a long time to find financial solvency. You can take advantage of free financial advice while living in the great state of Texas. I am sure you have heard that statement that everything is bigger in Texas. Well, San Antonio does not disappoint as the second largest city in Texas and seventh largest in the US. It boasts a population of more than 1.4 million people. That is huge compared to the other cities I have listed. Despite its large footprint, it comes in at 14 percent lower than average for cost of living. The average worker is earnings more than $49,000.
The city is quite large so that means workers often have to commute at least 24 minutes to get to work. Healthcare is one of the top employment options in the city. Surprisingly, the average cost of a house is slightly less than $134,000 which allows more than half of the residents the ability to own their homes. San Antonio has more than 19 school districts, over 30 private or charter schools and 31 options for higher education. There is no shortage of school choices in the city. There is no shortage of entertainment options in a city that has museums and caverns, among other options.

City #6 – Toledo, Ohio
Toledo has a population over 278,000 people and is in the top five largest cities in Ohio. Toledo is incredibly affordable coming in at 13 percent under that average cost of living. The average income is around $35,000 making it important that the residents make use of free financial advice. The average income is on the low side, so it is important to maximize savings. And the average cost of a home is $79,100, however less than 49 percent of the population own their homes.
A typical commute for a resident of Toledo is just about 20 minutes. Healthcare tops the charts as one of the leading employment industries. There is no shortage of entertainment options with museums, zoo and aquarium, minor league baseball and a speedway. The city also boasts an amusement park, a Civil War Museum and a Science Center.

City #7 – El Paso, Texas
El Paso, Texas is on the border of Mexico and Texas and has seen residents for 12,000 years. It did not begin to see the growth it has today until after the Civil War. Today the population has grown to over 683,000 people. The residents of El Paso have a cost of living that is about 10 percent under the national average. The city is large, so the commute may take in excess of 20 minutes. The prices of houses tend to average around $125,000 making it easier for over 57 percent of the population to own their own homes. The residents of El Paso should take advantage of all free financial advice so they can see growth in their savings and investments to make their financial future secure.
In El Paso, there are four school districts with many higher education choices. Since typically El Paso has a hotter climate, there are many outdoor activities available to residents. They have a state park with many hiking and rock climbing options. El Paso has a Rose Garden through which residents can stroll and a zoo. Those living in El Paso also benefit from many historic options such as the Buffalo Soldier Memorial and the Museum of Art. There is plenty of entertainment for kids of all ages at Adventure Zone, complete with go karts.

City #8 – Lansing, Michigan
Lansing is the capital city of Michigan and while it is not as popular as Detroit, it has close to 115,000 people living in the city. The average household earns almost $39,000 and has a commute of just about 20 minutes. The cost of living in Lansing is about 8 percent under the national average. A common job for those in Lansing is in retail with healthcare close behind. Just about 50 percent of the population own their own homes with an average cost of $140,000. Residents should consider any free financial advice to which they have access to ensure the solidity of their finances. While you can always find a retail job, they may not offer the best, if any, retirement plan, so these residents may have to find other ways to save money.
Michigan State University is located in Lansing so there is a great higher education option available to residents. There are many other higher education options, also. Lansing does not let its residents down when it comes to entertainment. The Wharton Center produces productions year round. They have a Planetarium and Science Center. For the more active resident, there are bike and mountain trails available in the Nature Center.

City #9 – Grand Rapids, Michigan
When the city of Grand Rapids was incorporated in 1850, it has a population of 2,686 people. Now it is the second largest city in Michigan and houses 194,000 people. The cost of living is around 9 percent under the national average with average earnings around $44,000. More than half of the population owns their own home with the average cost around $113,000. Retail is one of the top choices for employment in the city with an average commute being a little over 18 minutes. The residents of Grand Rapids most likely need to prepare for their future themselves because the retail industry may not offer robust savings options. Fortunately, there are many options for free financial advice that can help the residents have a secure future.
Grand Rapids has a great system for education including many higher education options including private schools. There is no shortage of entertainment options for those living in the city. They have several museums from which residents can choose, as well as DeVos Performance Hall where they can catch a live show. The zoo offers access to over 1,800 animals and the Gardens and Sculpture Park has bigger than life size exhibits. Grand Rapids has a market downtown where residents can shop for local goods. Let us not forget the Ice Arena and basketball options.

City #10 – Des Moines, Iowa
Last but certainly not least on our list of cities still providing the American Dream is Des Moines, Iowa. The city has well over 214,000 inhabitants and has been the most populated for over a century. Even though the city is quite large, its cost of living comes in under 10 percent of the national average. The typical average income is around $50,000 and most workers have about an 18 minute commute to work. Healthcare and retail are the top employment options in Des Moines, which is in line with many other cities on our list. This also means that the workers in Des Moines need to take care of their own retirement plans. They should utilize any free financial advice they can access to help them meet their financial goals.
Well over 60 percent of the population owns their own home with the average value being around $120,000. Even though, like most places, the cost of houses in rising, more people are buying then renting in Des Moines. It has the largest school district in all of Iowa with 63 schools. Higher education does not lose out with multiple options available. The residents of Des Moines can enjoy many entertainment options such as football and ice hockey. In addition to sports related activities, they have a Science Center complete with IMAX theater and a zoo with an exhibit of the Australian Outback. There is plenty of cold weather in Des Moines, but that does not stop the residents from enjoying all kinds of activities all year long.

Can I Make It Happen For Me?
The American Dream is full of tradition and promise. Over the decades the definition has changed, but our responsibility for achieving our goals remains with us. There is some confusion that because we live in the land of promise, it should be handed to us. We still need to work hard for the things that we want. Working hard does not mean just obtaining a job and showing up for work every day. It also means deciding what are our goals. It means writing them down and creating a budget. And it means sticking to that budget. It means taking advantage of all of the opportunity available to us. It means finding free financial advice and making the most of it.
One of the areas that seems to be blurry for people today is that just because we have the ability to buy all of the things we see, does not mean we should. Sure you could go into a mountain of debt to drive a fancy car and take exotic vacations. Does that mean you have achieved success, or that the dream has come true for you? I am not quite sure about that. Being able to live a debt free life, have money saved for retirement and buy some of the things I want seems to be a better definition to me.
Pressure From Our Society
I recognize that our society today puts a lot of pressure on us to have certain things and to live a certain lifestyle. That has been true for as long as their have been people on Earth. We just have access to more today. Do not get sucked into the pressure of society or even your peers so that you find yourself under a mountain of debt. Make smart financial decisions first. Take advantage of free financial advice and start saving, then start to buy some of the things you want. That to me is the true American Dream.
Conclusion
I talked a lot about the American Dream in this article and places where it is still possible to achieve. There are some who think it is no longer attainable. Honestly, I think it comes down to your definition. I think the American Dream means something a little different to each person. I also think that you should decide for yourself what it means to you. Then you set your goals around that and work to achieve them. You should make sure that you create a solid savings plan with free financial advice.
You should create a dream that is your own and not guided by what other people have. If you are always chasing someone else's dream, it will never come true for you. Many have lost sight of all of the benefits they have because they are looking for what they can obtain next. Look for ways to get free financial advice and take the advice. Once you make sure your future is solid, then you can begin to get the things you want.
Having your finances in order is definitely a part of the American Dream. The Goalry family is always here to help you with that. Whether you need to learn how to budget, negotiate your bills, clean your credit, or get a loan, we can help.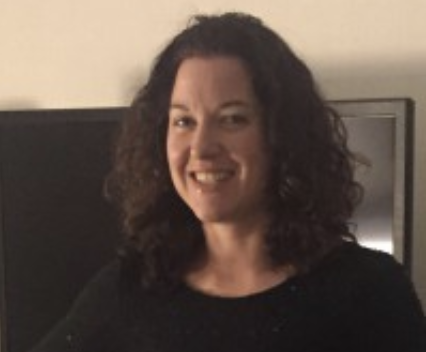 Julia Peoples is a long-time business manager focused on providing decision making assistance to the public. She works with people at key points of their lives who are making important retirement and financial decisions. She has had many articles published that educate the public on sound financial decision making.
Julia writes for those who are working towards financial freedom or a better understanding of how finances work. She has shared her financial insights with individuals on a one on one basis for years.