The Debt Snowball Method: A Wise Trick For Debt Reduction
The debt snowball method gets its name from the snowball making process. The fastest way to get traction when building a snowball is to pack some snow into a tight ball and then roll it through the yard. As it gains momentum and speed, the snowball can grow into more of a snow boulder. This process can work similarly for reducing your debt. In order for this to work, you do need to be current on all your payments and have an emergency fund saved up.
What Is the Debt Snowball Method?
This method is a debt reduction strategy where you pay off the debt in order of the smallest to the largest. When you pay off a small debt then you start to gain momentum as you knock out each balance. When you pay off the smallest debt then you roll the money you are paying onto the debt for the next smallest balance.
How Does the Debt Snowball Method Work?
The debt snowball method can be summarized into four easy steps.
First: Start by listing your debts from the smallest to largest balance, regardless of the interest rate. You want to do this for all your debts besides your mortgage.
Second: Make minimum payments on all the debts you have except the smallest one.
Third: Pay as much as you can on the smallest debt.
Fourth: Repeat on all the debts until they are paid in full.

What Debts Should Be Included in the Debt Snowball Method?
Your debt snowball plan should include every debt you have that isn't your mortgage. Debt is defined as anything you owe to anyone else. Even though your mortgage is technically a debt, most people won't include this in the method. Examples of debts are payday loans, medical bills, credit card balances, auto loans, personal loans, home equity loans, and student loans. Even though opinions may differ on this subject, there isn't such a thing as good debt. Student loans can still hurt your finances in the long run even though education is important.
An Example of How This Works
One of the easiest ways to describe the debt snowball method is to see an example. For example, if you have four different debts:
$1,000 medical bills with a $50 payment
$3,000 credit card debt with a $60 payment
$5,000 car loan with a $135 payment
$10,000 student loan with a $100 payment
With this, you will make the minimum payment on the credit card debt, car loan, and student loan and put what you can toward the medical bill. Say you have an extra $500 to put toward your debt per month thanks to cutting your expenses and getting a side job. In this case, you would put that money toward the medical bill. At this rate, the medical bill can be paid off quickly and that $500 will be paid off in two months.
Then you take the $550 and start paying down the credit card bill. Then once that is done, you have a total of $610 to pay toward the car loan. By the time you reach the student loan debt, which is your largest debt, you would have $845 to put toward your payments.
Getting Extra Money to Pay Off Debts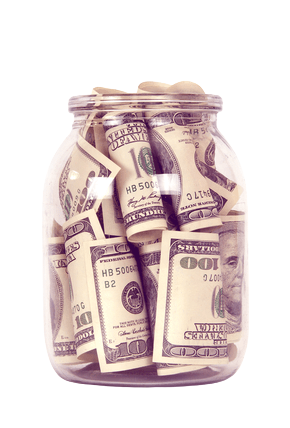 One of the ways to make the debt snowball method work is by making sure you have some extra money to put toward the debt you are focusing on. There are two basic ways to get more money in order to pay off your debts. You need to decrease expenses or increase your income. There are ways to do both.
Decrease Your Spending
In order to decrease your spending, you can spend less on food by cooking from scratch instead of eating pre-made dinners and eating at home more instead of going out. Cut your transportation costs by buying the right gas for your car and getting your car serviced on a regular basis in order to maintain gas mileage. Avoid unnecessary driving and run all your errands in one trip. Do a price comparison on any major repairs and be sure to check with your insurance to see if you are able to decrease your rate.
Reduce what you spend on clothes by getting trend-proof clothes and forget about designer labels. Launder clothes appropriately in order to increase their life span and avoid dry clean only clothes to avoid that bill. If you are trying to lower your entertainment costs, exchange movies with a friend or check out DVDs from the library. Use library books instead of buying new books and have a game night with friends and family instead of going out.
You will only be able to decrease your spending by so much before you need to increase your income. Get a second job or make money from a hobby. Try to work some overtime if your job allows it. Pay the right amount of taxes and change your tax withholding if necessary. You can also get rid of unneeded and unwanted household items by having a garage sale or selling on eBay in order to increase the amount of money you can put toward debt.
Why Does the Debt Snowball Method Work?
This method works because it's more about behavior modification instead of math. Hope has more to do with it than the math ever will. If you start to pay off the largest debt first then you won't get rid of it for a while. You will see the numbers going down but it's easy to lose steam and then not pay any extra. The psychological reasons behind this are that it is taking forever to get a win and you still just have all your annoying debts hanging around.
However, when you pay off the smallest debt first then you see quick progress. You get hope and know that you won't stay in debt forever. A second debt will follow next. When you start to see the plan working, you can stick it out. When you keep with the plan you can start to become debt-free. By the time you start to pay the larger debts then you have freed up cash from paying off earlier ones to create the debt snowball effect. Soon you will be putting so much more money a month toward your debts instead of just chipping away at minimum payments.
Advantages of the Debt Snowball Method
The main advantage of the debt snowball method is the psychological boost. When you see debts disappearing, it helps increase your motivation. Even if the balance you paid off is small, you still grow confidence in the process and it really does motivate you to keep going.
This debt repayment strategy can also help you get a better handle on your finances overall and your stress. When you focus on one debt at a time, the snowball method can eliminate the worry about tackling all of the debt at once. Instead, you just focus on one at a time, causing less stress and allowing you to see progress.
Disadvantages of the Debt Snowball Method
One of the only disadvantages of the debt snowball method is the potential to pay more in interest over time than using another repayment option. Since the debt snowball method doesn't focus first on which debt has the highest interest, the debt that is costing you the most can get paid off last. If you are worried about wasting too much money while paying down your debts, take a look at the current interest rates on loans and credits.
Should You Pause the Debt Snowball?
You could be in the middle of paying off your debt with this method and then you something unexpected arises, such as an expensive house repair. Should you pause your debt repayment efforts to help with this expense? Life is going to happen no matter where you are in your debt journey so it's important to know what to use your emergency fund on and when to temporarily stop your debt repaying efforts.
No matter what life is throwing at you, it's still important to keep saving money. You don't want to pause the method just because you are burned out or just don't feel like doing it. When you are facing unexpected expenses, be sure to separate emergencies from wants. A new backyard place for your dog isn't an emergency and you don't want to stop your debt snowball for that.
There can be common reasons why it makes sense to put a pause on the debt snowball method.
Having a Baby
Paying for a baby can be expensive so you want to continue to make the minimum payments on the debt and then start saving until the baby comes. This will ensure that you have money put aside for additional medical expenses. Once everyone is home from the hospital happy and healthy, then you can resume your debt efforts.
You Have an Unexpected Job Loss
Losing your job can turn your world upside down. You have to go into survival mode if this happens and focus on important things like shelter and food. Make the minimum payment and nothing extra. While you are looking for another job, try to pick up a side gig that you can find. This way you don't have to drain your emergency fund. Stay positive until you get another job and you can restart your efforts when you have a stable income.
Your Family Is in the Middle of a Health Crisis
A medical diagnosis can be difficult on your family. During this time, it's important to care for your family instead of focusing on paying off debt. If an expensive treatment or hospital stay is coming up then pause your debt snowball and focus on medical bills. When things get back to normal then you can get back on track.
Going through a Major Life Event
During any major life transition, such as a divorce, you need to focus on food, utilities, shelter, and transportation and can focus on your debt efforts when things get back to normal.
Outstanding IRS Bill
Pausing your debt snowball to pay for an IRS bill makes sense for two reasons. The interest rates can be really high. They will also have unlimited power in order to collect the debt. It's best to get the IRS out of the way first and then restart the debt snowball.
If you have to pause your debt snowball for certain situations then don't beat yourself up. It can happen and you don't want to lose momentum in the process. Be as diligent as you can with your spending so you can restart the debt snowball method later.
Debt Snowball Method Compared to Debt Avalanche
The debt avalanche method can also be called debt stacking and it's when you pay off debts from the highest interest rate to the lowest interest rate, regardless of balance. If you have credit card debt with an interest rate of 17% and then a student loan with a 5% interest rate then those who use this method will want to pay the credit card debt off first because it has a higher interest.
This method doesn't work as well as the debt snowball method. While it starts off okay with listing debts in the order of interest rates and paying those off first while paying the minimum amounts on other things, the steps can get fuzzy. Some people think you can lower credit card interest by doing a balance transfer but this might be more complicated.
You do have to make sure to read the fine print so you don't get burned later. The debt avalanche method can take a toll on motivation since you won't see success for a while. It can take a while to pay off debt since you are starting with the biggest. Both will help you pay off debt but the debt snowball method gives you motivation and motivation is necessary when you are trying to pay off your debt.
Which Method Is Right for You?
You can use a debt calculator to compare the debt snowball method and the debt avalanche method for your particular set of debts. Remember each financial situation can be different so what worked for someone else may not work for you. The debt avalanche method may be cheaper and faster for you but it's important to know yourself. If you abandon the plan, it isn't going to do much to help you. This is why the debt snowball method may work better for you. The debt snowball method might really offer the kind of motivation that you need. It's worth it to use that method even if you may be paying more in interest.
If you are really concerned about which method is best for you then consider that it may not matter. The best way to pay off debt is to make minimum payments on all your debts with the focus on one main debt. Hone in on the one debt and put everything you can into payments until it's gone. It's picking which debt to focus on in the beginning that is what divides people. However, what debt you focus on could not really matter much in the long run when you divide the extra money you are spending for motivation each month. Staying motivated on your debt repayment plan is what really matters more than the few extra dollars you could save using the avalanche method.
Can Bill Consolidation Help with Debt?
Bill or debt consolidation is the process of combining several unsecured debts, such as credit cards, medical bills, and payday loans, into one monthly bill payment. It looks to give you a lower monthly payment, lower interest rate, and a simplified debt relief plan. However, debt consolidating can promise one thing but deliver another if you aren't careful and don't do your research.
Advantage and Disadvantages of Bill Consolidation
The main advantage of consolidating your debt is so that you have one monthly payment and it's more convenient. Debt consolidating may also be able to result in making less on your monthly payments but it's not always the case. The disadvantages of this method will depend on what your credit score is. If your credit score is high then you can end up paying higher interest rates. Even when you are consolidating your debt, the repayment period is still long and you could be paying a lot in interest. While you may feel that you have less of a debt burden, you still do have quite a bit of debt.
It's important that you avoid just using your credit cards carelessly. If you are only paying one monthly payment it can be easy to take on smaller loans thinking you can pay them off quickly, but this will just put you in more debt.
Ways to Consolidate Debt
There are different ways you can consolidate debt depending on which method makes the most sense for you.
Personal Loans
You can get a personal loan from a credit union, online lender, or a bank. The lender looks at your income, credit history, and other financial aspects in order to determine if you are eligible for the loan. The lenders may also give you a timeline of when the loan will need to be paid back. Some lenders do require you to have collateral before you have a loan but most personal loans will be unsecured.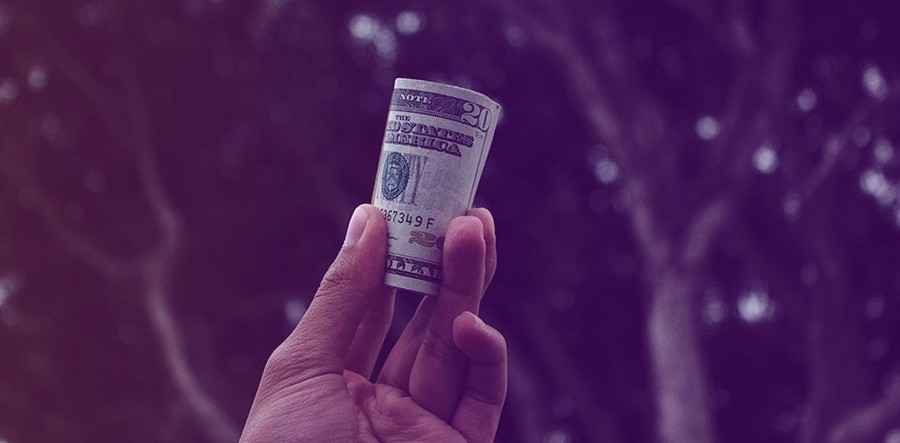 Before you apply for a personal loan, it helps to have a plan for how to pay off debt. Personal loans may be more suitable for a moderate amount of debt and not for small debt that is easier to pay off. Those with low credit scores may not be able to qualify or only qualify for a loan with a high interest rate.
A bad credit score can be anything from 300 to 559. Anything that is between 560 and 669 is considered fair and a good credit score is anything above 670. You have multiple types of credit scores and each of the major credit bureaus will have a score that is slightly different from one another. Factors that can determine your credit score include payment history, credit utilization, credit history, credit mix, and new credit. If you are hoping to improve your score then be sure to make payments on time and keep your credit utilization in check since these two factors make up the most of your score.
Credit Card Balance Transfers
This may not be the most recommended method but it could work depending on the type of balance transfer you have on your credit card. You may have to pay a small fee to do a balance transfer and this can increase debt further. It's also important to note that the interest rate on a balance transfer can be very high.
Home Equity Loans
These loans will apply to homeowners. You can use your home as collateral. Since you are using your home as collateral, the loan can be easier to get and the interest rates aren't as high when compared with other loan options. However, you have to be absolutely sure you can pay back this loan, otherwise you will lose your house.
Before you get any loan or consolidate your debt, you will want to have a plan. Not only do you want a plan on how to pay back your debt but you also want a plan on how you will pay back the loan. If you get a loan with a lower interest rate, it may help your financial situation. However, you should also focus on practicing fiscal discipline to not get into more debt. You should change your mindset on how you spend money.
How to Avoid Debt
While the debt snowball method is a good way to get out of debt, there are things you can do to avoid debt in the first place or avoid going back into debt once you have paid off with some debt tricks.
An Emergency Fund
Many people will create credit card debt or take on a loan to pay for an emergency, such as a medical expense or a car repair. An emergency fund can help you avoid costly debt because there is already money set aside to help you when these circumstances arise.
To help you saving money and creating your emergency fund, have a look at this widget. Seeing how much you can make annually out of your savings might be great motivation!
Use Only What You Can Afford
You should avoid the mistake of using a credit card to buy things you aren't able to afford.
Avoid Unnecessary Balance Transfers
If you are transferring balances from card to card in order to avoid your due dates then this isn't going to help. It's the same if you transfer a balance to another card, you should have a good, solid reason for doing so, such as receiving a lower interest rate. If it's not a lower interest rate then your balance will increase due to balance transfer fees.
Don't Miss Payments
Staying on track with your payments is one way to avoid more debt. If you miss a payment, by the time the next payment comes along it will be even more expensive because of late fees. It can be a lot harder to catch up while straining your budget, which tempts you to use credit cards even more to make ends meet.
Avoid Cash Advances
Getting a cash advance can be one of the worst ways to use your credit card. If you are using your card to get cash then you are likely in some financial trouble. You should rework your budget and focus on creating an emergency fund so you can avoid cash advances.
Limit Number of Cards
The more credit cards you have, the easier it is to spend. While you can have great self-control, it's better to not tempt yourself with a high number of cards and credit lines.
Change How You View Debt
Debt isn't a good thing and you will need to work on a budget in order to reign in spending to avoid debt. Just because you pay off your debt, it doesn't mean you should go back to lavish spending and rack up new debt.
The debt snowball method is one of the ways you can tackle your debt. This method focuses on the momentum of paying off your smallest debt first and then using the money you were putting toward debt on the next largest debt. There are many advantages of the snowball method but the main one is the motivation you get as you start to knock out some debts. Some experts believe that you will spend more on this method than other methods, such as the debt avalanche. Debt consolidation may help reduce your debt but you will need to be mindful of the loans you are getting and pay attention to high interest rates.
Overall, no matter how you choose to pay off debt, it helps to avoid debt in the first place. Decrease spending where you can and increase the ways to make more money while repaying debt.
About the Author – Kevin S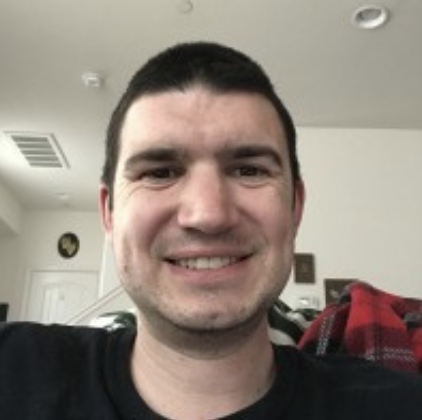 Kevin Strauss is a personal finance writer and homeowner based in the Los Angeles area. Being in one of the most expensive markets in the country, he's learned to maximize resources to plan for both his monthly expenses and future financial needs. Kevin has a passion for helping those in a similar situation navigate the complex world of personal finance so they can pay down debt, plan for the future and live out their dreams.  In addition to covering personal finance in depth on Loanry.com and Cashry.com, Kevin shares his expertise with readers who want to create budget-friendly habits across the web.