Ways to Get Cash Online With Bad Credit: Use Caution

The world we live in is expensive. Unless you were born into a rich family or made a lot of money fast, you have to work hard for your money. It always seems like there just is not enough. No matter how much money we make, we always seem to need more. That is how it seems to me, at least. As a result, many of us find ourselves in situations where we need money fast. You may be faced with any emergency expense that you did not plan.
When this happens, it is easy to fill stuck and like you have no where to turn. You can arm yourself with information so that you do not make a poor decision. Also, you should use caution when looking for cash online with bad credit. You may feel like it is your only choice, but at least you will be fully informed.
What Should I Know About My Credit?
Your credit score impacts just about every aspect of your life. It can stand between you and a new home, or a new car, sometimes even a new job. It is important that you understand your credit score and what it means. Your credit score is a three digit number that appears on your credit report. They are two different things. Your credit report is a detailed listing of all of your activities involving credit.
That includes any credit cards, loans, and mortgages that you have or had in the past. It shows your payment history, how much debt you have and how you use it. It also shows the age of your credit. If you have defaulted on loans, yes, that is on there, too. If you have not paid some bill, also on your credit report. It can show some other identifying information such as current and past addresses.
Your credit score is also highlighted on your credit report. That number is built over time and is a reflection of how you have used your credit and made, or not, your payments. It also tells lenders your credit worthiness. This is one of the major factors for a lender to approve your loan. This number can also lead you down the path of getting cash online with bad credit.
I Think I Have Bad Credit, What Do I Do?
So, you know you have missed a few payments, or some of them have been late and you are worried. You think you might have bad credit. What can you do? Well, first, you should get a copy of your credit report to find out for sure. You can get a free copy of your credit report from each credit bureau every year. Take advantage of that and look at it. Then you will know what your credit score is instead of guessing. If you see things are your credit report that you do not believe are correct, you can fix them. You should make every effort to correct anything that is wrong. This can improve your credit score.
For a moment let us talk about the reality of having bad credit. It is still possible to get a loan even if you have bad credit. It might be a little harder for you. You will have to do some bad credit loan shopping, but it is possible. There are bad credit loans, but they come at a price. That price is usually higher interest rates and loan terms that are not great. You may also come into contact with lender trying to scam you or make the most money they can from you. You may feel compelled to look for cash online with bad credit. Proceed with caution when considering this type of lending. I will explain more about why throughout this posting.
Can I Fix My Credit?
Before we move on to ways smart and safe ways to find cash loans online, I want to share a few more things about your credit. Once you know that your credit is not in the best shape, it is time to do something. If you do nothing, you could fall into the trap of looking for cash online with bad credit. Repairing your credit requires consistent and hard work. You should always look at your credit report to verify your credit score. Do not assume that you know what it is because you may be wrong. Once you look at the number, you have a better idea of how to proceed. Looking at your credit report gives you the ability to check for errors. If there are errors on your credit report, you should correct them right away. Correcting your credit score can help increase your credit rating.
From here on out, you should pay all of your bills on time. Do not miss any payments, or make any late payments. This helps to prevent your credit score from going even lower. You need to work hard to pay off your current bills. You should begin to decrease your debt as much as possible. Making only the minimum payments on your credit card, does not help to decrease your debt. I am sure if you are already feeling like you are drowning in debt, you cannot imagine finding the money to pay more than the minimum.
This Is When Hard Decisions Need to Be Made
You should take a look at your budget and understand where you are spending money. Look for places where you can cut expenses. You can use a budget site to help you achieve this. Do you have a memberships to things, such as gyms, that you do not use? Do you go out for coffee or lunch everyday? These are reductions you can make. If you cut out daily lunch, you could save over $100 per week. This amounts to $5200 in savings every year just by packing a lunch.

I Need Money Fast!
What if you have cut all the expenses you can, and there still is not enough money to pay the bills? You have bad credit and cannot get a traditional loan. You are left wondering what options do you have. Plus you are considering looking for cash online with bad credit because you need money fast. There are a few methods in which you can get cash fast. There are traditional loans available online.
When I say traditional, I mean they are personal loan available from a lender. You may one monthly payment for a set period of time, typically three to five years, until you pay back the loan. These loans tend to have higher interest rates because they tend to attract those with bad credit. They are similar to a traditional bank loan. They differ in that online loans tend to respond faster. You can have your approval in about 24 hours. The money is in your account 24 hours after that. Basically, in about three days, you have the money in your account. That is pretty fast.
What if That Is Not Fast Enough?
There are some other options available, but I must caution you about proceeding with them. If used properly, fast cash loans may be helpful to you. If used the wrong way, they may do more harm than good. For a moment, let us talk about the various cash loans for poor credit. There are fast payday loans and title loans available. These loans are for people who have no other options. When people are in this place, they tend to make bad decisions that are far more dangerous in the long run. Another option you may hear is a short term cash advance. This is another one you should be cautious about considering.
Can I Get A Cash Loan Online?
The simple answer is, yes, you can get cash online. Believe it or not, there are options for cash online with bad credit. The real key is that you need to research appropriate lenders for you. When your credit is not in the best shape, you have to do a little more work to get a loan. When looking for a loan online, you should notice that the interest rates are higher. Remember, the general thought is that most people obtaining loans online have poor credit.
Although, that is not always the case. Some people just want access to money quickly and they do not want to apply for it in person. The application process is simple. You fill out an application online. It is usually a shorter application. Any documents that the lender needs can be uploaded into the same online tool. It is a quick and painless process.
Even though online loans tend to have higher interest rates, that does not mean you should not look for the best one for you. Once you have a good handle on your budget, you will know how much you can afford to pay back. Once you are armed with this information, you can find a loan that fits in those parameters. You should never take on a loan that you cannot afford to pay back.
Generally, online loans are safe. However, there are some things you should take into consideration before applying for any type of loan online. Keep in mind there are many unsavory people online looking for someone to scam. They feel that people in need of fast cash are easy to scam out of money. People in this situation tend to make emotional decisions that may not be thought out fully.
The best way to arm yourself against this is to know all the facts. You should understand how these types of loans work so that you can use them properly. You should protect yourself from being caught in a scam.
The first thing you should know about cash online with bad credit is all lenders must be certified in your state. Any lender with whom you are interested in applying for loan, should have proper licensing and certifications. If they do not, walk away. If a loan sounds like it is too good to be true, it probably is.
You should walk away from that loan. Always read the fine print. You need to make sure you understand how much money you are supposed to pay back and when. This is key, so I want to repeat it. Make sure you know when you need to pay back the money. Make sure you know how much you have to pay back. Some fast cash lenders expect 100 percent payment in as little as a few weeks. Make sure you understand what you are agreeing to with your loan.
What Is A Direct Lender Loan?
A direct lender is sort of specific to mortgages, but it is worth nothing here. You may be interested in a mortgage, even though you have bad credit. I want to take a minute to give you some information there. This is not the same as cash online with bad credit, but it is an alternative option. A direct lender side steps a mortgage broker in the mortgage process.
A mortgage broker looks at all the options available to you and provides you with the best one. Or, a mortgage broker applies to several lenders on your behalf. This potentially causes you to have a deluge of information from various lending sources. With a direct lender, you only deal with that lender. Typically, direct lenders are willing to loan money to those who do not have the best credit. They look at more than just your credit score.
They also look at your ability to repay the loan. This provides you a little more flexibility in loan options. Direct lenders have an understanding that sometimes things happen that cause negative impacts to our credit. Just because this happens, that does not mean you cannot handle loan repayment timely. They are more willing to give you a chance than other lenders.
What Do I Need To Know About Fast Payday Loans?
The most important thing you should know is to proceed with caution when considering a fast payday loan. You may be in a position where you need cash online with bad credit, but know the details first. A payday loan is intended to be a short term loan, usually only a few weeks, that is a small amount.
This loan is supposed to get you from one payday to the next. The thought is you need money now for some type of emergency, but you do not get paid for another two weeks. You can borrow the money against your paycheck. You provide a paystub showing how much you earn. The lender allows you to borrow some percentage of that. You pay that amount plus a fee back when you get paid. Sounds simple, right? Well, the catch comes in when you get paid and realize you cannot afford to pay that amount.
You cannot lose that much money from your check. Now, you are hit with interest charges. These charges can sometimes be 200 percent of the amount you actually borrowed.
In general, an analyst from Forbes magazine feels that fast payday loans are not a good option. In addition the what I mentioned above, the analyst feels that fast payday loans market towards those in desperate situations. He also feels that these types of lenders use unfair techniques to lure in people. There is some nugget of truth to this thought. That is why is it important for you to know exactly to what you are agreeing. You must be aware of the terms and make sure they fit into your budget.
What Do I Need To Know About Paying Back Online Loans?
When it comes to cash online with bad credit, you need to pay attention to the fees and potential interest charges. There is a good way to use an online loan and there is a bad way. If you are confident that you can pay back the loan timely with little to no impact to your budget, then it could work for you.
If you know you cannot afford to pay back the loan, you should stop here. And, if you do not think you can pay back the loan on time, you should stop here. If you are not sure if you can pay back the loan, you should stop. Short term loans, payday loans, and title loans are not loans that you want to be uncertain about. They have hefty fees and penalties when you do not pay them back timely. In the case of a title loan, you can lose your car or asset.
When it comes to short term or payday loans, if you cannot pay back on time, you can sometimes get an extension. These extensions come with a price. If you are granted an extension, you now have to pay back the money you borrowed, plus the original fee, and now plus the new fee. The cost is steadily increasing. If you are not granted an extension, you have to pay back what you borrowed, plus the original fee, plus incredibly high interest that potential continues to accrue until you can pay back the money you borrowed. You do not want to find yourself in this vicious cycle.
What Other Loans Are Available For Bad Credit?
When you need cash online with bad credit, there are some loan options available to you. It is possible that you can apply and be approved for a personal loan. It may come from a lender such as a credit union, or an online lender. But, it may come with a higher interest rate. There are some alternatives to you other than fast cash online with bad credit. You need to do the research and save yourself some money in the long run.
It is possible to find a good loan for you, you just need to know where to look. Sometimes, getting a traditional personal loan at a higher interest rate is a better option. It helps you repair your credit. It gets you the money you need. And it comes with loan terms that are better for you. For instance, you can pay back the loan over a five year period instead of two or three months. Yes, you are paying money for a longer period of time, but you are better able to afford it.
What Is The Downside To Getting A Loan With Bad Credit?
I have mentioned the downside to getting any type of loan with bad credit. Unfortunately, there are quite a few of them. The first being that you are in a position to need cash online with bad credit. You should begin to work at repairing your credit score so you can be in a better position financially.
Lenders do not get excited about lending money to people with bad credit, especially those with a poor payment history. They see that person as a risk. As a result, you may get a lot of denied applications. You will have to shop around and do a fair amount of research. The interest rate for you will be high. There is no real way to get around that. It is possible that after you begin to improve your credit and prove you are not a risk, you might be able to renegotiate the terms of your loan.
First, you have to work at paying off all your debts, including this new loan. You are in a position where you have to prove yourself. You have to prove that you can be responsible with credit and pay it back timely.
Conclusion
If you take away anything at all from this post, I hope it is that you must exercise caution when looking for cash online with bad credit. Not every lender has your best interest in mind. They are, after all, a business looking to make money. Remember that when seeking cash online with bad credit. The goal of the lender is to make money off you. The other thing I want you to take with you is that you must be able to afford the loan. If you apply for a loan, be sure you can afford it.
Make sure you can pay back the loan per the agreement terms. Make sure you understand the terms. The worst thing you can do for yourself is apply for a loan that you cannot afford. You are putting yourself in a worse position by doing this. Keep in mind, a loan is not free money. You always have to pay it back. Always make sure that you are able to pay back the amount when it is due. No one other than you can determine if you should really apply for that loan. If you do, be smart about it.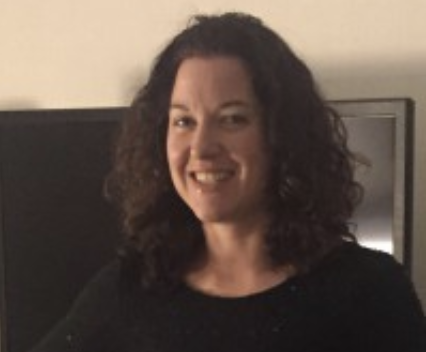 Julia Peoples is a long-time business manager focused on providing decision making assistance to the public. She works with people at key points of their lives who are making important retirement and financial decisions. She has had many articles published that educate the public on sound financial decision making.
Julia writes for those who are working towards financial freedom or a better understanding of how finances work. She has shared her financial insights with individuals on a one on one basis for years.