Free Financial Advice on Buying Into a Housing Cooperative

One of those moments of total adulting happens when you buy your first house. You may think it will never happen, but one day, you realize you are ready. You just know and you start looking for a home. That is when it hits you. Wow! Houses cost a lot of money. You really want to have your own place and own it, you want to benefit from that investment. You also want to eat. Follow these money saving tips to get into your own home. You have options and one of them is cooperative housing.
You could:
Buy a house

You choose to go the traditional route. Check your credit. Improve it. Obtain a mortgage loan from a bank or credit union. Get pre-approved for the $70,000 or more that a starter home costs. Shop around through a real estate agent or broker. Find the right option. Place a bid. The seller picks you! They accept your offer and voila! You buy a house. It is like winning the lottery except that now all the upkeep belongs to you. According to the law and the tax man, you now own real property.

Buy an apartment

Ah, you live in a major city. You can buy an apartment for the bargain price of what you would pay for a house in the suburbs. What do you need to do? You just have to go through the same process as you would for buying a house except you luck out and have no yard to upkeep. You also have no landlord. Even worse, you may share upkeep of common areas with other apartment owners or you may have a property management firm that handles such things. According to the law and the tax man, you now own real property.

Or even a condo

With a condo, you benefit from home ownership and someone else to conduct the maintenance on the shared spaces. Bliss. The condo association takes care of the lawns, the main buildings, the public spaces. You only maintain the condo you purchased and can add to it with floor to ceiling bookcases or divide rooms with partition walls. You own it as you would a house. The cost remains the same essentially as an apartment or starter home though, so if you do not have the ability to obtain a $70,000 mortgage or so, this option won't work. If you do have the ability and you buy yourself a condo, congratulations. According to the law and the tax man, you now own real property.

Buy into a cooperative house
Buy Into a Cooperative House
But wait. For the people who are really ready to settle down and live the homeowner life, there is a fourth option. You can buy into a housing cooperative, also called a co-op.
You do not own the unit in which you live. A co-op is a corporation. When you invest in a cooperative house, you become a shareholder of the corporation. This entitles you to exclusive use of a single unit of the property. Cooperative housing can resemble home ownership or apartment rental.
Why Cooperative Housing?
Co-ops help the residents save money. They cost far less than an apartment, especially when in areas with a high cost of living. It is their at-cost basis and mini-mortgage that saves each resident money.
Cooperative housing agreements must still abide by fair housing laws. They also have the right to create additional restrictions on ownership requirements. The original partners set the rules of purchase. The corporation can, for instance, require a minimum net worth or an allowable debt-to-income ratio. They can also require the potential purchaser to prove they can meet the co-op's financial obligations. Some co-ops limit the purchase to senior citizens or other specific groups such as singles with no children. Some buildings forbid subleasing. The co-op can refuse to allow sale of stock to any individual or group that will not live on the premises.
When one partner defaults their monthly payment, the other partners must take up the slack to ensure the bills get paid. This is one of the key reasons they place so many restrictions on purchase.

Cooperative Housing vs. Timeshare
Note, the term exclusive use. This differs from a timeshare. When you invest in a timeshare, you also invest in a corporate housing structure, but you do not obtain exclusive use of a unit. You obtain a share of a single, specific unit, typically one week's use per year, or 1/52 of the unit.
When you invest with other co-owners in a co-op, each of you will have the right to a single unit in the building. Depending on the structure, unit could refer to a bedroom, a suite, an apartment, etc. This does not mean that you own that part of the property. You own the stock that lets you live on the premises and provides you the right to occupy the unit. All of the shareholders share equal responsibility for the costs of maintaining the building, paying the utilities in the common areas, keeping up the lawn, etc. You will pay these costs pro-rata on a monthly basis.
The Share Loan Concept
Rather than obtaining a mortgage, you take out a share loan. This share loan equals a much smaller investment than a mortgage would. These monthly costs are billed on an at-cost basis which means that when prices rise on the cost of natural gas or electricity or landscaping services, etc. the monthly costs go up as well.
Two Mortgages, Sort Of
Here's something that confuses a lot of people. You might pay two mortgages in a sense this way.
The cost of the overall property's mortgage may comprise part of the monthly pro-rate fee. The cost of your share loan mortgage for your individual unit is separate. You might pay off your share loan, but continue to pay the mortgage on the building itself which is held by the corporation. The share loan simply buys you a place in the partnership.
Benefits and Costs
You will benefit from the tax deductions of a homeowner. That includes interest deductions and real estate taxes.
You will pay your own unit's monthly utility bills and your insurance premiums. While your co-op may differ, typically, the building will have a blanket insurance policy covering it. You will need a personal insurance policy, similar to renter's insurance or condo insurance, called a HO-6. This protects you from financial loss of your personal possessions from common perils such as fire, water damage, theft, etc.
Cooperative Housing Structures
Each country has its own versions and structures of cooperative housing. In Canada and the US, the most common options include:
Market Rate Co-ops: Lets the partners buy and sell shares in the home at any market bearing rate.
Limited Equity Co-ops: Sets restrictions on the price the partners can buy and sell shares in the home.
Leasing Co-ops: Rather than buying the building, the co-op corporation leases it. The corporation builds no equity. It may keep a cash reserve on hand in case the building goes up for sale.
When you move out, you can sell your stock in the co-op apartment. Some cooperative homes may require you to sell the shares back to the corporation at the original purchase price, while others may sell to any buyer meeting the co-op's requirements, but must collectively share their profit. Another scenario lets the shareholder keep their profits.
Maintenance Structures
Two main maintenance structures exist – resident maintenance and corporate maintenance. In the resident maintenance scenario, each resident will pitch in to upkeep the building, the landscape and to set rules. In the corporate maintenance scenario, a board of directors comprised of elected residents makes rules and hires a maintenance crew to upkeep the building. Either way, the maintenance comes with a monthly fee. This can equal a rent cost. For example, the monthly fee on a three-bedroom co-op apartment in Co-op City costs about $1,500. It typically includes utilities and parking.
Cooperative Housing Considerations
While it might sound like a great deal in theory, do consider the many options first. You need to pay close attention at the location of the home, its amenities and the overall and monthly costs.
Every co-op has articles of incorporation, bylaws, a subscription agreement and rules. These are required by law. They also have to allow you to read these before you make a decision on purchase. Read these ahead of time and ensure that you understand how the co-op works before you purchase.
You need to have a full understanding of how it works, the management structure and your monthly payment. You also need a full understanding of the underlying mortgage, the pet policy and the permissions given for ability to make changes to your residence.
My Building Is Going Co-op
Perhaps you have watched a television show or movie where one of the characters discussed their building "going co-op." Hey, it happens.
They mean that the building's current owners have decided to convert from an apartment rental system to a co-op or the building's current owners have sold the building to a group of current residents or outside individuals who wish to convert the building to a co-op. Typically, the apartment residents get a heads up and a protected time period in which they get "first dibs" on purchase. Existing residents may also get a discount on the purchase.
This time period usually ranges from six to twelve months. The time period varies by state. While the nation has specific laws governing fair housing, each state and locality also have such laws. This provides renters who do not want to purchase a home ample time to obtain satisfactory housing.
So, What Is the Best Co-op?
Market-rate co-ops come closest to standard residential properties. The owners can sell their share whenever they want and for the price they desire. If you want to live as if you bought a house, this might be the co-op for you. You can maximize your investment potential.
Limited equity co-ops provide the most affordable housing option. The corporation caps the amount of equity members can earn which means they cannot sell for a huge profit. This keeps the cooperative housing affordable. Some use the concept of group equity, while others use zero equity co-ops, so their members accrue no home equity. These co-ops result in rental rates below market value.
Financing a Co-op Purchase
Before to do anything, you should know that you won't necessarily need a loan. You will not apply for a mortgage to purchase housing in a co-op. If you require a loan, it will be a personal loan or business loan to purchase shares. This share loan typically requires a down payment of 10 to 20 percent.
You could also consider making money to avoid taking a loan. There are a lot of different ways for you to build active and/or passive income!
Buying an apartment usually costs about the same as buying a house in many cities. You will need to get your credit ready to apply for loans unless you happen to be independently wealthy. Start about six months before you want to buy your shares of stock.
Start by visiting Creditry.com to learn how to manage your credit. This part applies whether you have great, so-so, bad, or no credit.
Regardless of how you currently manage credit and money, you can always learn something new and improve. Websites such as Creditry help you keep on top of all your credit lines and loans. If you have not opened any credit lines yet, you are in luck because it lets you learn how to deftly manage your credit cards and loans.
You can learn important things like how to:
Organize your payment due dates
Request to move a due date,
Calculate your credit-to-debt ratio,
Estimate the impact of opening or closing a credit line on your credit score.
You need to know that stuff. When you understand the reasons behind something, you can work with it more easily.
Check your credit. You can do this for free by visiting the federal government provided free credit report website. Every twelve months you can obtain a copy of your credit report from each of the major credit bureaus. That means you will have three copies to compare and contrast.
You need that because each bureau gets different information. Each creditor reports to different bureaus. Some only use one, while some use all three or just two.
Check and double check all of the information on the report. While they may not all match completely, you should find all of the information across the three completely accurate. If you spot any inaccurate information, you need to immediately report it to the credit bureau that has the wrong information.
You will need to either complete an online report form or you will need to write a letter to the credit bureau regarding the mistake. You must request validation of the debt, if the mistake refers to a debt. Other information, such as incorrect addresses or telephone numbers, you can simply report as inaccurate and provide the correct information.
Once you have your report cleaned up, you can apply for a loan.
How Cashry Can Help
By now, you know whether or not the cooperative housing choice is right for you or not. You probably need a loan. Even if your credit score is low, you can use websites such as Cashry to determine which lending institutions would most likely give you a loan.
Final Thoughts
Either thanks to your own money or because you obtained a loan, you now need to shop around for your co-op apartment. If you live in a large city, this will probably be much easier. You will have many cooperative housing choices. You can shop around for one in the right location, with low monthly fees and an affordable price.
This may take some shopping around. Especially in large cities like New York City you will have a plethora of choices. Choose carefully because while you do not have to live there forever, you cannot buy and sell co-op shares as you would stocks. You will need to buy and hold.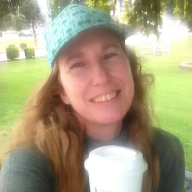 Carlie Lawson writes about business and finance, specializing in entertainment, cryptocurrency and FOREX coverage. She wrote weekly entertainment business and finance articles for JollyJo.tv, Keysian and Movitly for a combined seven years. A former newspaper journalist, she now owns Powell Lawson Creatives, a PR firm, and Powell Lawson Consulting, a business continuity and hazards planning consultancy. She earned BAs in Journalism and Film & Video Studies from the University of Oklahoma. She also earned her Master of Regional & City Planning at OU. Her passion lies in helping people make money while reducing risk.