Pros and Cons of Payday Loans: Proceed Carefully
Not everyone has the credit or meet the criteria necessary for personal or traditional loans when an emergency strikes and the need for cash arises. If you are someone without less than good credit and need money in a pinch, payday loans are an option that is available. Sometimes you only need enough cash to get you through until your next paycheck. If you have found or are finding yourself in this situation, you may be considering a payday loan. What ever the reason you need the loan, before you do anything, you should understand the pros and cons of payday loans.
Payday loans are small cash loans that are provided by short term loan lenders. Like any financial option, there are pros and cons of payday loans. They advertised them as fast payday loans that are quick and convenient in these situations.
These lenders are often located online and charge rates that are unconventionally high compare to traditional loan options. If you believe you may need to take on a payday loan, consider the pros and cons of payday loans first.
Pros Of Payday Loans
There are advantages to taking out small cash loans or fast payday loans through short term loan lenders. These advantages stand against traditional loan options. And will win every time because they adapt to the growing need for immediacy and convenience that is developing in today's society. For the majority of the population that lives paycheck to paycheck, these advantages are enough to have customers hearing out the loan terms and agreeing to them. Below are the advantages that customers are seeking out when applying for payday loans.
1. Quick Cash
With these payday loans, getting cash quickly is a feature that payday loans have over its traditional competitors, that require an application and then later a check to submit to your bank account. Both the approval process and the cash may deliver in less than 24 hours for some applicants. This is because the cash is directly deposited into your bank account if the information is provided. If you are seeking an emergency and need instant cash for a bill or just to get through to your next paycheck, this is a pro to consider for payday loans.
2. Relatively Easy Approval Terms
Getting approved for a payday loan is not as hard or time-consuming as it is for a traditional loan. In fact, most applicants are quickly and easily approved for the loan. This is a leading advantage for small cash loans and fast payday loans that are offered by short term loan lenders. Some of these short term loan lenders will peek at your credit with a soft pull over the credit. What this means is that a hard inquiry is not pulled to negatively impact your credit score. What these lenders are often seeking are things like verifying income.
Pay stubs and proof of employment are more critical to the approval of your application than your credit score. Almost anyone with a steady job can apply for a payday loan, after simply answering a handful of questions. These loan applications are also much more general than traditional options, leaving room for the customer to be as private as they need to be regarding their loan.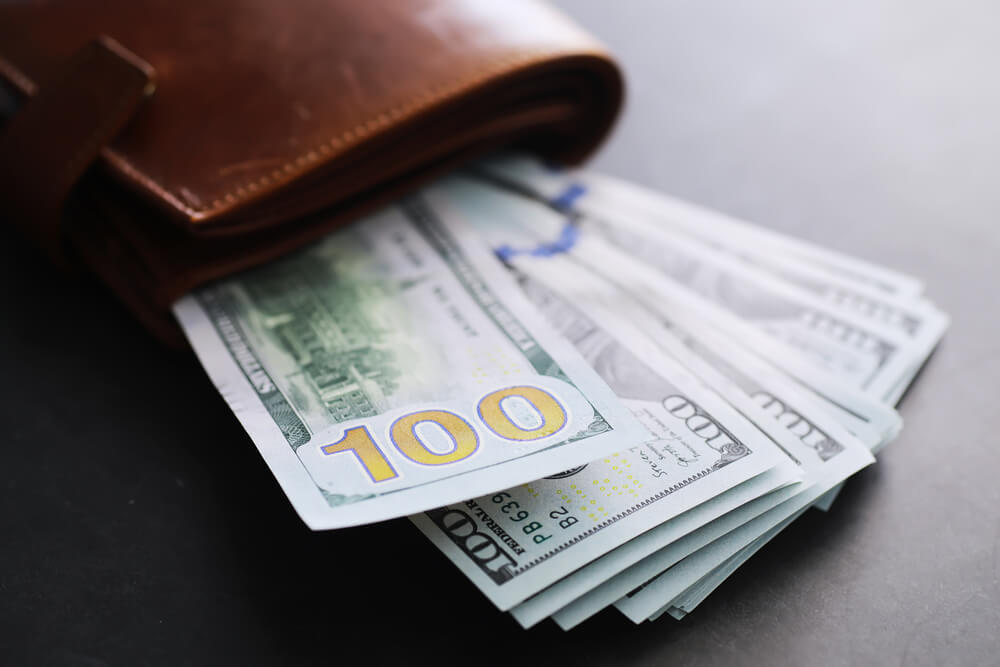 3. You Can Find A Lender Online
Have you been looking for one of these short term loan lenders? These lenders are readily available in the palm of your hands. A quick online lender search will prompt you to a variety of options for small cash loans and fast payday loans. While there are several pros and cons of payday loans, online lender access makes this option a real convenience for those who need cash fast.
Some customers enjoy the privacy of the internet lenders. They only ask minimal questions, review your income, and deposit cash into your account shortly after you have digitally signed your contract. In an emergency that cannot wait or may arrive after the business hours of a physical location, online short term loan lenders make this process an attractive one for those in a desperate situation.
Cons of Payday Loans
Like all good finance options, there are concerning features that balance out those attractive advantages. As accessible as something like a payday loan is, it can be something that is too good to be true. Because of the customers that these short term loan lenders attract, the disadvantages can be further damaging to these customers and their financial states.
1. High-Interest Rates and Additional Fees
Of all the pros and cons of payday loans, the fees and rates of these small cash loans and fast payday loans are much higher than traditional loan rates. Some customers find themselves with interest rate at fifty percent of the loan, or even one hundred percent. By the time the loan is repaid, the amount borrowed and the interest is a total of twice the original loan or more. Because these rates are so elevated, customers find themselves unable to make the total payment when the next check comes, furthering their debt and burdening themselves financially.
In addition to the outstanding high-interest rates for these loans, there are additional fees that accumulate. For example, some of these short term loan lenders will add a fee for customers who attempt to pay their loan off early to eliminate some of the interest. When the payday loan is contracted, they expect the payment based upon when someone is paid and not earlier in order to collect the interest that will be accrued. When these customers attempt to pay these loans back earlier, these lenders lose out on the expected interest, forcing a fee in an attempt to collect some of that interest loss.
If the payday loan is unable to be paid in full with the next check, and the balance must roll over, the customer can expect yet another fee that is similar to a late fee, charging them more interest essentially on the payday loan. This can be burdensome for a family and prevent them from being able to get ahead with a loan.
2. Short Repayment Terms
Payday loans are not meant to extend more than fourteen days. When a payday loan is contracted, the customer is expected to repay the total amount with the next paycheck. When a customer is desperate for that emergency loan, these terms seem to be doable at the moment. However, many of these customers find themselves at a disadvantage. Because the majority of the next check is required to pay the balance owed on the payday loan, many of these customers pay the balance owed on the payday loan, but then take out another loan and repeat the process.
This happens because they are unable to pay the loan balance to the payday company, pay other bill responsibilities, and have enough money for essentials before the next paycheck. Many customers find these repayment terms to be devastating to their finances. And can be more of a burden than the need that caused the initial application for the loan.
3. Collection Practices
Sometimes customers find themselves unable to make their payday loan payments and pay their bills. They sacrifice their payment to the payday loan company with the hopes of making the payment later. If these customers do not swiftly make these payments to these short term loan lenders, they will find their debt sold to a collection agency. Once a collection agency gets your debt, you can expect they will contact you often for payment via phone and mail.
Should the debt continue to linger, these collection agencies may be able to garnish your wages from your paychecks until your unpaid debt is accumulated. You can determine from the individuals state regulations. If they are unable to collect your unpaid debt, the potential for a lawsuit is there in an attempt to take you to court for the remaining balance and all fees associated. The pros and cons of payday loans are something to heavily consider before putting in an application.
How Do Payday Loans Affect Your Credit
The effect that payday loans have your credit score all depends on the management of the loan and your personal responsibility. Consider this when determining the pros and cons of payday loans. When applying for small cash loans, if the short term loan lenders that you are applying through decide to make a hard inquiry on your report, then that will be reflected. Depending on how many existing hard inquiries are on your report will determine if this affects it negatively.
If you are responsible with your payments and pay on time, there is no effect on your credit score. Even if you find yourself needing to renew the loan repeatedly, your credit score will not suffer.
Here Is Where There Are Changes
If you find yourself overwhelmed with payments and unable to make the agreed upon payment to the lender, then you will be docked as a missed payment. This comment on your credit report from the lender will negatively impact your score and your payment history portion of your credit report.
One step further is the submission of your unpaid debt to a collection agency. Upon receiving your debt from the lender, the collection agency has the authority to upload your debt to the national credit bureaus. Once you upload the information, you can expect it to negatively impact your credit score. And do so for up to seven years. Once it is on your report, it is there for this time frame, having a negative impact whether you pay the debt or not.
What are the Best Payday Loans
Like any other financial option, there are some short term loan lenders that are seeking out the most disadvantaged of customers for their chance to obtain as much in interest and fees as they can. Many of these companies desire for their customers to repeat loans in order for them to continue generating interest over time, taking advantage of customers who have no other option and are in need of financial assistance.
This is why it is essential to weigh the pros and cons of payday loans before applying to a lender and agreeing to terms. As a customer and the one in charge of your personal finances, you need to ensure that you are making the best choice with the options that you have been provided for small cash loans and fast payday loans.
Determine the Safety of the Lender
When seeking out the best payday loans, determine the safety and security of the lender. Those that want to really assist you in one of your most vulnerable financial times will provide you with security for your information and applying ability. For example, if there is no "https" on the web address for the lender, then they are not acting securely. At that time it is in your best interest to venture to other options and continue weighing the pros and cons of payday loans.
Continue Down the List
After you have determined the quality of their security continue down the list of advantages to determine things such as their convenience, approval terms, and the turn around time on receiving your cash. The best payday loan lenders will have a secure website that is convenient, accessible, easy application, and will provide cash in 24 hours or less for your convenience.
Avoid the Debt Cycle
If you believe that a payday loan, despite weighing the pros and cons of payday loans will add to your financial debt, then there are ways to avoid applying for fast payday loans. Even when looking for a payday loan with low income, there are options available to assist customers so that they do not have to expose themselves to this type of debt.
Contact Your Creditors
If your debt to creditors is building up and you find yourself struggling to make monthly minimum payments, reach out to your creditors to see if you have another option. In many cases, these creditors are willing to negotiate terms with you because they desire to have their debt paid in full and not send it to a collections' agency. Be sincere and make them aware of the financial situation that you are in. More times than not, these creditors are willing to work with you.
Ask For An Advance
If you need some funds to get you through until payday and you cannot afford the additional interest rates that come with a payday loan, reach out to your employer for an advance. Some employers work with their employees to help them out. It gives you the cash you need like a payday loan, but without the interest. In the worst case scenario, all they can do is tell you no.
Tap Into Savings
If you are making payments into a 401K with your employer, you may be able to access some of those funds to assist with the emergency that you need to take care of. Before you access these funds, determine if there are any penalties and what they are. If it is minimal and worth the penalty, then take advantage of an option that you otherwise might not have had.
Ask A Friend
If you have a friend or family member that you know is financially stable and you are comfortable reaching out to that person, inquire about a personal loan with them. Even when weighing the pros and cons of payday loans, the minimal interest that a friend will charge beats applying for a payday loan.
What Are Some Alternatives to Payday Loans?
After considering the pros and cons of payday loans, maybe you are wondering what other loan options for bad credit are out there as alternatives in financial institutions.
If you have an account at your local credit union, personal loans through these lenders are often the most affordable options. Their interest rates are low for their union members, and their goal is to assist their members with the best financial resources available.
Online Personal Loan Lenders
If you are looking for something like a personal loan with a longer repayment term than a payday loan, there are online lenders available just link online payday lenders. These lenders will review your credit report more heavily and will require proof of income before agreeing to a loan.
If your credit is fair or less, then you may consider getting someone with good credit to assist you at your local bank as a co-signer. This individual will carry responsibility for your debt should you decide not to make payments. Their signature, however, gives you access to much lower rates than a payday loan option.
Conclusion
Before you complete a loan request, consider the pros and cons of payday loans. You should thoroughly evaluate your financial situation before accepting a loan that could potentially burden your debt further. If you find that you need some financial assistance, but you are not comfortable with a payday loan, opt for another option that will help you with your situation and not bury you under your finances.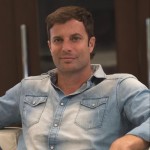 Ethan founded OfferEDGE in Dec 2013 with the mission to unify the financial quadrants through a system that allows businesses to be seen when consumers use a Single Sign On across Lending, Credit, Money and Real Estate. Taub invents the offers and IP, while overseeing all aspects of the company. He also has orchestrated the company's earned media across the brands Loanry®, Cashry®, Debtry®, Budgetry®, Billry®, Taxry® and more. This includes over 500 publications that have been featured across the web.