Internet Payday Loans: Are they Worth It?
Internet payday loans promise cash quickly with few questions asked. If you wind up in an emergency and you can't wait until your next paycheck, internet payday loans might seem like a viable option. Before you take out an internet payday loan, explore the alternatives and learn how to decide if it's the right move for you.
Are Internet Payday Loans Worth It?
Internet payday loans have the advantage of immediacy: With few questions asked, you can get small cash loans very quickly. If you need money right away, and want to keep your circumstances private, they seem like a good bet. These loans are best used for small, short-term needs; payday loans are intended to be repaid at your next paycheck.
Unfortunately, internet payday loans have fine print some borrowers don't review. These loans come with high interest rates and finance charges between $10-$30 on every $100 borrowed. If you borrow $500 in payday loans, you could owe anywhere from $50 to $150 in finance charges alone.
If you cannot repay the loan on time, collectors can contact your work, call your family, and threaten you until you repay the debt. When you're already stressed financially, the added stress of handling debt collectors can be too much.
The Problems When You Don't Repay a Payday Loan
Some people who cannot repay their loan on time get the loan rolled over into a second loan. For many, this becomes a cycle of debt trap, where they are always trying to pay off that first payday loan. The Consumer Financial Protection Bureau found that payday loan borrowers were indebted to their lenders for 199 days in median.
Other financial problems can arise when a lender requires you give access to your bank account. If you don't have enough money in your account to cover their automated withdrawal, you'll incur overdraft fees. While you can revoke the lender's access to your bank account by contacting your bank directly, you can't wiggle out of the fees.
Before you take out short term cash loans, read the fine print on any offers. Calculate the total fees for your loan. Then review your budget to see if you can repay the loan, fees, and interest on time. If you fall behind, getting out from under a payday loan is exceptionally difficult.
Internet Payday Loans Alternatives
There are other ways to get fast cash loans, such as:
Personal loan – A friend or family member might be able to lend you money when you need it, helping you avoid a bad situation with creditors.
Bank loan – Whether you ask your current bank for a loan or shop online, loans from banks or credit unions typically come with lower interest rates and longer payback terms than payday loans.
Peer to peer loan – Peer to peer lending networks allow you to borrow money from regular people. Their interest rates are generally lower than credit card or payday loan rates, but it can take several days to get your money.
Social service agencies – If you need the money for rent, food, or to avoid a utility shutoff, social service agencies might be able to provide loans or direct relief.
Credit card – While credit cards also have high interest rates, the APR on your card may be lower than the rate than a payday loan online. Compare the numbers, then charge your debt if it makes sense.
If you can repay the loan and all associated charges within the time frame, payday loans can be worthwhile. Do your homework before accepting any loan offer to avoid getting in over your head. Make sure you go to a credible lender for any type of loan.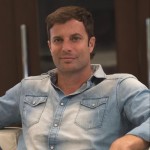 Ethan founded OfferEDGE in Dec 2013 with the mission to unify the financial quadrants through a system that allows businesses to be seen when consumers use a Single Sign On across Lending, Credit, Money and Real Estate. Taub invents the offers and IP, while overseeing all aspects of the company. He also has orchestrated the company's earned media across the brands Loanry®, Cashry®, Debtry®, Budgetry®, Billry®, Taxry® and more. This includes over 500 publications that have been featured across the web.