The Best Payday Loans are Safe and Convenient
Predatory lending is a growing problem, and people just like you are being taken advantage of every day. This is why you must do everything you can to ensure the security of your data and your money when seeking short term fast payday loans.
While the best payday loans do come with some disadvantages that are important to recognize, such as high-interest rates and short terms of repayment, there are also some valuable advantages to them when you are prepared, have done your research, and your timing is right.
Predatory short-term lenders are lurking out there. But, the best payday loans are always safe and transparent. Here are some important tips to staying safe and choosing smart when shopping for a small short term loans.
How to Secure the Best Payday Loans
A reputable payday loan provider will ensure your transaction is both safe and easy to understand. The following guidelines will help you to locate the best payday loans for your financial needs.
Online PayDay Security:
As you search for short term loan lenders online, be sure any site you visit on has "https" in its web address and 128bit SSL encryption technology. This will safeguard your personal information throughout the loan process.
They should also use specialized security scans to examines their website to spot and repair any potential security threats. Look for a lender that uses only the most up to date virus protection and firewalls on every network port. To protect your personal financial data, make sure your lender also employs proven encryption tools to prevent malicious attacks such as denial of service attempts.
Short Term Loan Convenience:
When it comes to getting the short term financing you need, convenience is important to accomplishing your goals. Because payday loans involve relatively small loan amounts of money compared to other types of lenders, you need to be able to acquire your small cash loans quickly and easily.
The best way to accomplish this is via a telephone, mobile device, or home computer. You want to work with an organization that provides loans via a range of remote and electronic means so that you do not have to spend your valuable time and money traveling to a physical location and waiting for someone to make time to assist you.

Taking out a Short Term PayDay LoanPlanning:
Of course, because payday loans come with higher interest rates and short terms of payment- there a few things you should keep in mind before accessing them. First, be sure you really need the loan, and that you are certain you will have the money you need to pay it back when payment is due.
Taking out a payday loan can be tempting when you're getting ready for a Spring vacation, or an exciting weekend. But it's much better to use your loan for necessities. The best ways to use your loan is to fund a short-term business expense or a valuable investment that is secure with a high probability of returning your investment with profit.
Having a savings account set aside is a good way to compensate for the cost of your loan. Financial advisors recommend leaving your savings untouched in all but the most extreme situations. A payday loan may enable you to access the money you need in an emergency without having to use more than a small portion of your rainy day fund.

Are PayDay Loans Safe?: Conclusion
Now that we've given you some oversight, you may still have questions when answering the questions: Are PayDay Loans Safe?
Again, the answer to that question is as long as you work with a reputable lender who uses that right level of security than online financial transactions are safe. However, you must make sure that a lender you work with engage in the best practices. Make sure you can afford to pay back the loan and pay it back as soon as possible.
Using caution when seeking a short term loan is an important way to leverage these kinds of funds safely, and will save you an immense amount of stress and financial hardship.
One last bit of insight we can provide is look at lender review sites and when you are ready our service can help you find a lender safely and securely. Together with Fiona, we can find the best lender for you.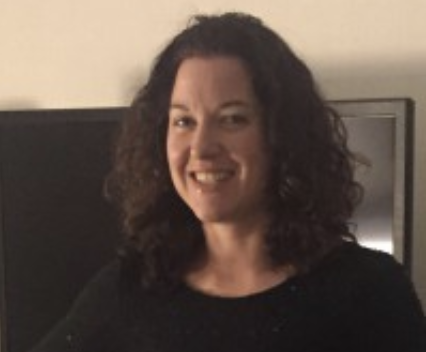 Julia Peoples is a long-time business manager focused on providing decision making assistance to the public. She works with people at key points of their lives who are making important retirement and financial decisions. She has had many articles published that educate the public on sound financial decision making.
Julia writes for those who are working towards financial freedom or a better understanding of how finances work. She has shared her financial insights with individuals on a one on one basis for years.