How to Make Money from Micro-Mobility Companies


Savvy and successful investors know how to spot a profitable new industry early on. If you're looking for a good investment to get into these days, consider micro-mobility companies. Indeed, companies involved in micro-mobility show a lot of potential for the future.
Are you looking for money making tips on investments with promise? Once again, you should learn about micro-mobility. Take advantage of this new investment potential by discovering the industry and the most significant players these days.
Anyone looking for good investment and money making opportunities should explore micro-mobility companies. While this industry may be experiencing some growing pains over time, it's likely to take off in the coming years. Micro-mobility shows potential because it is an ideal way to affordably meet the transportation needs of many people.
What Is Micro-Mobility
Micro-mobility refers to the service of offering small mobility devices such as bicycles to customers. These devices are generally meant for short-term trips of around five miles or less. The types of mobility devices offered by micro-mobility services generally consist of bicycles or scooters. However, micro-mobility companies have also experimented with offering electric alternatives. For example electric skateboards and electric bicycles.
Most companies offering micro-mobility service operate along a similar model. They allow devices to be rented at hubs located at certain spots throughout a city. Devices can be taken between hubs and borrowed by the customer for a certain amount of time. Customers are charged according to the duration of their trips.
Devices provided by micro-mobility services meet the needs of customers wishing to travel relatively short distances. These devices often allow a customer to travel from a public transportation stop to an office or residence, for example.
History of Micro-Mobility
The origins of micro-mobility are debatable. Technically speaking, micro-mobility has been around as long as bicycles and skateboards have been. Bicycle sharing has existed in Europe since 1975, and a system of bike rentals unlocked by a "smart card" was introduced in Portsmouth, UK in 1995.
However, the establishment of modern micro-mobility is fairly new and is just coming into prominence over the last five years or so. The rise of micro-mobility companies can be seen as an offshoot of the success of ride-hailing apps such as Uber and Lyft. Some of the earliest companies to provide a modern version of micro-mobility originated in China. These included two early startups known as Ofo and Mobike.
Micro-mobility shows a lot of potential and has caught on as a trend not only in North and South America, but also in Europe and China.
Which Are the Most Significant Companies?
There are numerous companies vying for the most prominent position in the micro-mobility industry. Micro-mobility companies are sometimes specific to particular countries. In the United States, some companies have limited themselves to the markets of specific cities. For example, Citi Bike has become a prominent company in New York City.
Overall, a few of the most prominent companies include Bird, Lime, Mobike and Ofo. It's important to note that ride-sharing giants Uber and Lyft have gotten involved with micro-mobility. Uber is a significant investor in Lime. Also Lyft is a majority owner in numerous bike-sharing programs including Citi Bike and Ford GoBike in San Francisco.

Reasons Why Micro-Mobility Investment Is Promising
To understand the profit potential of micro-mobility, it's a good idea to explore reasons behind the appeal. Micro-mobility is definitely a game changer when it comes to transportation solutions. However, understanding the reasons behind its appeal provides insights. In particular, understanding why micro-mobility is growing helps pinpoint the markets where it shows the most potential.
Four of the biggest reasons why micro-mobility is likely to grow in popularity in the coming years
1. Millennials drive less than previous generations
Any investor needs to realize how prominent millennials are becoming as consumers. Millennial trends are increasingly dictating market success. Millennial incomes are increasing as those in this age bracket progress in their careers.
Trends show that Millennials are less likely to rely solely on automobiles for transportation not only in the US, but abroad as well. Millennials often live in urban environments where owning a vehicle is not practical. Urban environments are the primary environments where micro-mobility is practical and useful.
Anyone interested in investing in micro-mobility companies should understand the importance of appealing to millenial customers. Millennials are likely to remain the most significant market in the years to come when it deals with micro-mobility.
2. Public transportation often lacks convenience
Micro-mobility shows promises because it very clearly helps meet consumers' pressing needs. Transportation is essential for all of us. Those living in urban environments often are limited to public transportation to get around. Unfortunately, there are a lot of inconveniences that go along with public transportation.
Micro-mobility offers customers an independent means of getting where they need to go. It can make consumers less reliant on inconvenient and sometimes unreliable public transportation.
3. Success of ride-sharing apps shows profitability of transportation apps
The success and rapid growth of the ride-sharing apps Uber and Lyft show that there is a lot of money in transportation. Uber was founded only slightly over a decade ago in 2009. In 2019, it had a gross revenue of $14.15 billion.
Lyft is an even younger competitor founded in 2012. The company has grown enormously in only eight years and had total assets of over $5.5 billion as of 2019.
Transportation apps like Uber and Lyft have been so successful because they meet pressing consumer needs. However, these services are often excessively expensive for many consumers when it comes to shorter journeys conveniently and affordably handled by micro-mobility services. Those who believe in the future of micro-mobility are confident that there is significant room in the transportation market for growth of this unique transportation service.
4. Micro-mobility is environmentally friendly
One of the many advantages of micro-mobility is that it is a green transportation solution. Micro-mobility bikes and scooters give off few or no emissions. Bicycles give off no emissions. Scooters often run on electricity alone so that they don't give off emissions neither. This makes them especially appealing to those devoted to sustainability.
Micro-mobility companies know that their services are particularly appealing to those who don't want to pollute the environment with automobile fumes. That's why micro-mobility is a green solution. This transportation option is likely to increase in popularity as the general public becomes increasingly environmentally conscious.
How to Invest in Micro-Mobility?
There are tons of ways to make money from home. You could consider writing e-books, or launch your own YouTube Channel.
Among all the possible ways, investing is another great way to grow your money from home. It's also often a great options when you're looking for ways to make money online. However, you need to do it right. Any investment should involve careful research, as you could lose the money you invest.
When it comes to investing in micro-mobility, you need to explore your options. As previously mentioned, there are many different micro-mobility companies out there. You need to determine which companies show the most potential. Research issues like the market share and country of operation of these companies.
The more familiar you become with these companies, the more insights you'll have into their profitability. Below are nine of the most prominent micro-mobility companies currently. These are among the companies most likely to come out on top of the micro-mobility market.
Lime

Lime has been around since January of 2017. The company offers both electric scooters and bike sharing. The company is also involved with car sharing. Based in San Francisco, Lime is worldwide. Among the areas of service are not only North America, but also Europe, Asia, the Middle East, South America, and Oceania. There are 120 different cities worldwide where Lime devices are offered.
When the company started up, $12 million was raised to fund the venture. Lime is valuated at $335 million in 2018 and partnered with Uber in 2018 for the Uber Bike service. Unfortunately, Lime is struggling somewhat in recent quarters due to the Coronavirus epidemic and resulting lack of business. However, the company recently acquired the producer of electric skateboards known as Boosted in early 2020. Another recent acquisition has been Jump, a business offering both e-bikes and scooters.
Bird

Directly competing with Lime for the micro-mobility market is Santa Monica based company Bird. This company was founded in 2017. Unlike Lime, Bird does not operate in Asia. However, Bird does provide service in North America, Europe, and the Middle East.
Bird was founded by Travis VanderZanden. VanderZanden has previous executive experience with both Uber and Lyft. Bird has in particular attempted to appeal to the environmentally conscious with its Bird Zero. This device offers a long range battery as well as efficient lighting.
Bolt

Bolt is another significant player among micro-mobility companies. This company is based in Estonia. It is older than both Lime and Bird. Bolt has been operating for six years.
Bolt is prominent across Europe. However, the company does business in numerous other parts of the world. Bolt also operates in Africa, North America, and the Middle East. Bolt has already shown considerable success in terms of the revenue the company brings in. In 2018, the company brought in revenues of almost €80 million. The name changed to Bolt in 2018, when at the beginning it was Taxify.
Yellow

Yellow is a Brazilian micro-mobility company. The entrepreneur Eduardo Musa founded the company which initially began with only 500 bikes in the city of Sao Paulo. One unique thing about Yellow is that this micro-mobility company intends to get into manufacturing bikes independently. Although scooters are brought in from China in the early days, Yellow intends to open up its own manufacturing facility. By doing this, the company hopes to improve profitability and maximize the quality of its devices. So far, the company's operations and services don't operate outside of Brazil.
Citi Bike

Citi Bike is a micro-mobility company with which only operate its service in the New York City area. It has been operating since 2013. The company now offers over 750 different stations across the five boroughs of NYC as well as Jersey City. As of 2018, Citi Bike boasted daily ridership figures of over 48,000.
Although Citi Bike is privately owned by Lyft, the bicycle sharing program is public. The program is devised to bring down vehicle emissions as well as road wear in the city.
Jump

Jump operates in 12 different American cities. The company also provides services in several overseas locations. Among the international cities that Jump services are Auckland, London, Berlin, Montreal, Rome, and Melbourne. The company offers customers both bicycles and scooters for sharing. Jump is one of the oldest micro-mobility companies around. Jump was founded in 2010.
It's worth noting that Jump has changed ownership recently. Uber bought out the company back in April of 2018. However, Lime finally made a deal with Uber and overtook the company. With its long history, Jump is prominent in the world of micro-mobility.
Bluebikes

It is a micro-mobility company only operating in Boston. The company offers electric scooters, electric bikes, and standard bikes. Boston actually has a relatively long history when it comes to micro-mobility. Bluebikes has been in operation in Boston since 2011. Although the company started out with just 60 stations in Boston, the company now offers 300 stations. The stations are now not just in Boston, but also in Brookline, Cambridge, and Somerville.
It is among micro-mobility companies operating in only one particular city. Despite not expanding to other geographical regions, Bluebikes is a highly successful micro-mobility company.
Lyft

As a giant in the transportation industry, Lyft has of course gotten involved with micro-mobility. As previously mentioned, Lyft owns Citi Bike and a few other micro-mobility ventures. However, Lyft also offers Lyft branded scooters for rent.
Lyft acquired Motivate back in 2018. This acquisition helped Lyft to expand its micro-mobility offerings. These days, Lyft scooters are available in many American cities. Among them are Scottsdale, AZ, Los Angeles, CA, Denver, CO, Chicago, Miami, Minneapolis, Austin, and Washington, D.C. The price of a Lyft scooter rental varies depending on the city. However, in all cities it costs $1 to unlock a Lyft scooter.
Lyft will possibly expand to offer scooter rentals in more American cities in the coming years.
Ofo

Those interested in Asian micro-mobility companies should know about Ofo. The company was founded in 2014. The headquarters of the company are in Beijing. It was one of the most prominent micro-mobility companies in Asia. In addition to offering service in China, Ofo also offered service in Singapore and Hong Kong.
Although Ofo had been offering service in North America, the company significantly cut back in service offered outside of Asia over the past two years. Ofo had issues regarding cash flow. This led to the company finally going out of business.
Although Ofo eventually experienced financial difficulties, it was one of the most significant early micro-mobility service providers. At one point, the company offered extensive operations in not only the United States, but Europe as well.
Final Thoughts
You have now learned about what micro-mobility means. You have also learned who the major players currently are in the micro-mobility industry. The next step is to decide how to go about your investment venture. You should determine which micro-mobility companies show the most potential.
There are many companies competing to be at the top of this promising market. The companies mentioned above are only a few of those competing in this industry. It's important to research thoroughly before making any investments. Because it's a young industry, the micro-mobility industry is also a fairly unpredictable industry. Only time will tell which of the growing companies will come out on top.
Consider your investment options. Make sure you give micro-mobility adequate consideration. Perhaps you yourself have used a micro-mobility solution for your own personal transportation needs. This gives you first hand experience of how promising the new micro-mobility industry is.
Plan your micro-mobility investment out carefully. It will be exciting to see what the future holds for transportation in general and the micro-mobility industry in particular.
And as always, if you succeed making money from Micro-Mobility Companies, always consider in advance what you would do from this money! Saving it on a savings account might be a great idea.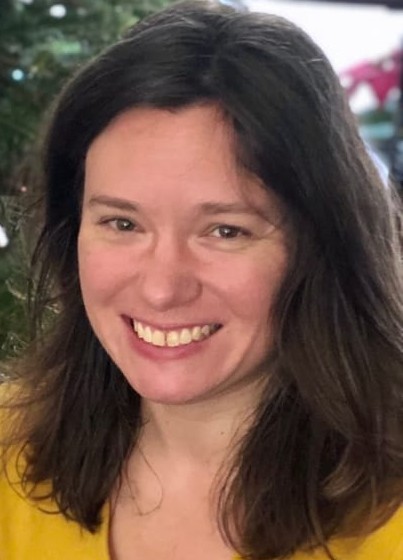 Katherine Davis is a freelance writer specializing in the subjects of finance, banking, and investment. Based in New York City, Katherine's experiences combating the Big Apple's outrageous real estate costs and living expenses have provided her with some great budgeting insights on stretching a dollar. A graduate of Penn State University, Katherine advises millennials to be disciplined when it comes to their finances and to start investing as soon as possible.