Uber vs Lyft: Which Pays Drivers More?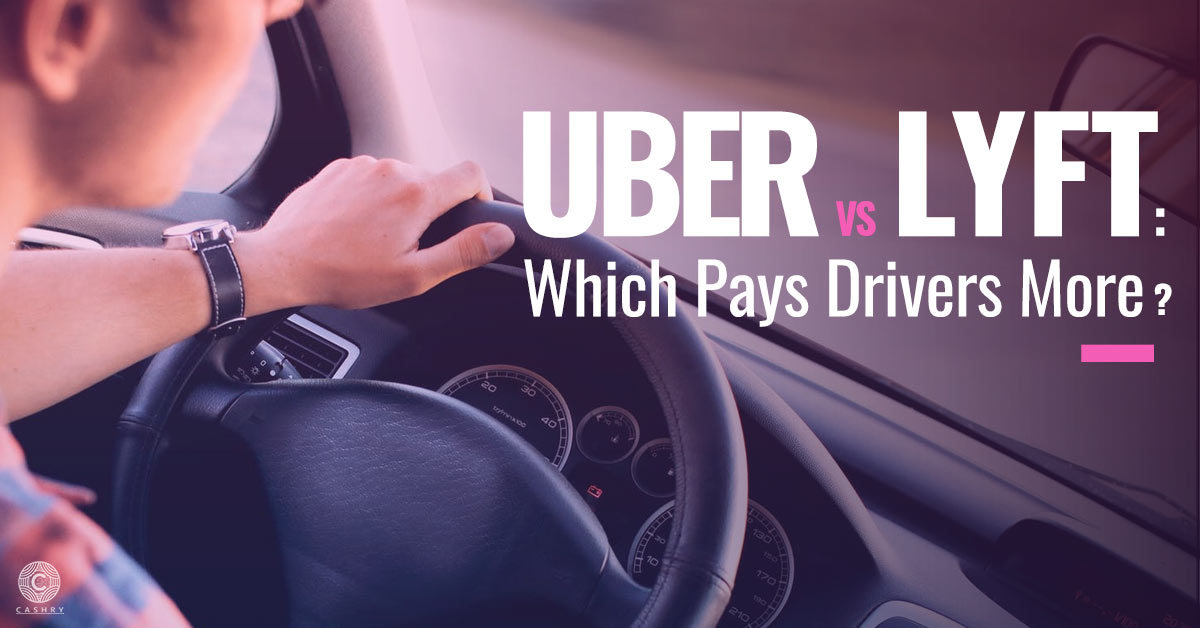 When you look for other ways to make fast cash, you might look at the 1,000 pounds of aluminum and steel sitting in your driveway on four tires. Many drivers on the US roads earn extra money by driving. We'll help you weigh your options using Uber vs Lyft.
Some drive a cab, but most people today choose either Uber vs Lyft. Those companies use a mobile app to control ride assignments. Both the riders and the drivers use the app to communicate and to map locations.
If you wonder how to make more money, you can easily become a driver. Rather than Uber vs Lyft, join both. It costs you nothing to get started so long as you already own a vehicle. That fulfills one of the basic tenets of launching a startup or side gig – it should cost you $100 or less to start it. It also fulfills another guideline which is it is something you already know how to do.
You do not even need to own a vehicle. You can lease one through Uber's partnerships with Fair, Avis, Getaround and Hertz. There are options for hourly, weekly and monthly rentals. That program gives Uber the edge in the Uber vs Lyft decision.
Uber vs Lyft
Founded in 2008, Uber headquarters its operation in San Francisco. As of 2016, it employed 12,000 individuals and had an estimated sales revenue of $6.5 billion. Its major competitor, Lyft also headquarters in California. Slightly smaller than Uber, in 2017, its valuation was $7.5 billion.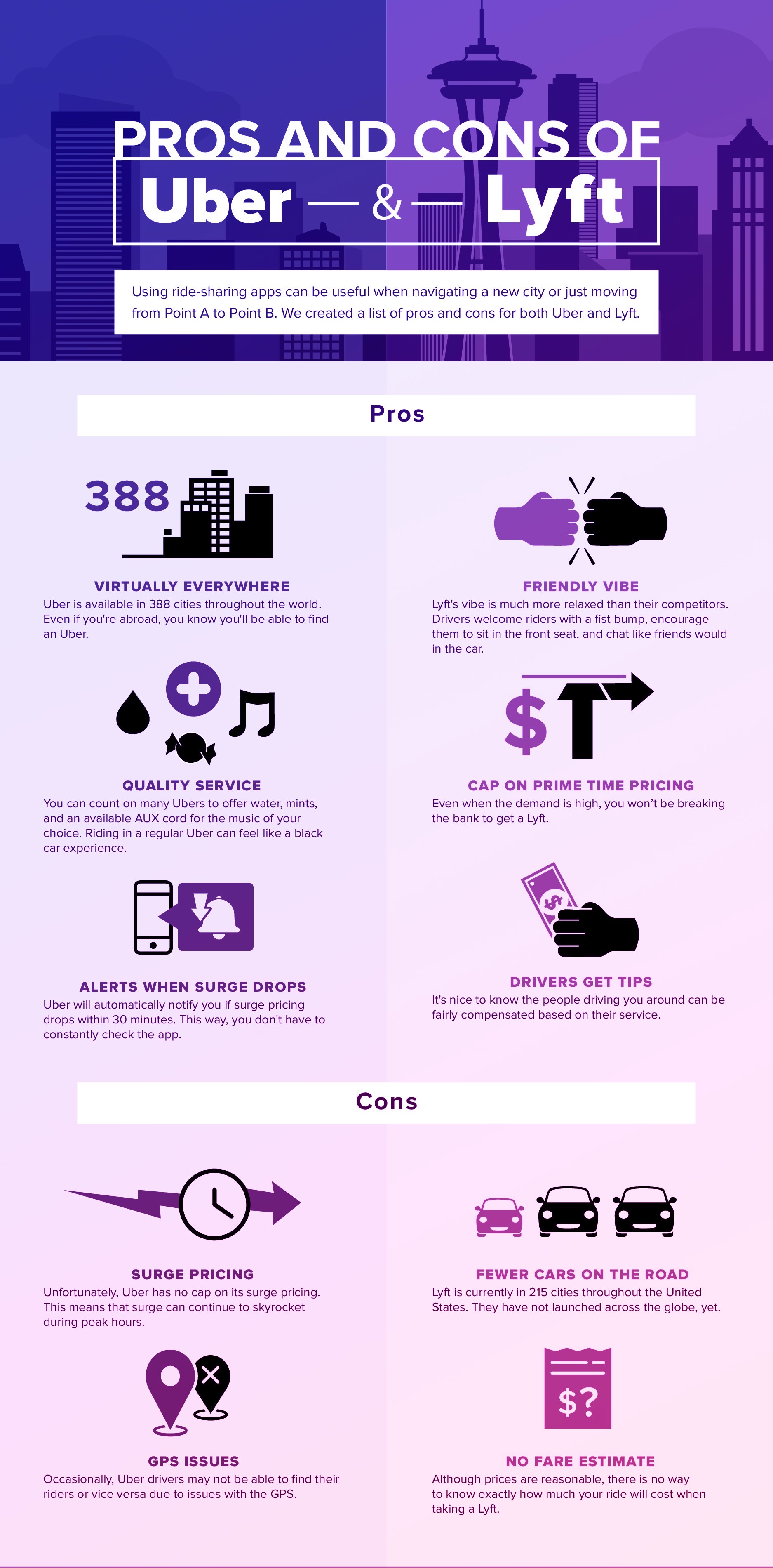 Before You Decide Know the Costs
Being a driver for Lyft or Uber can earn you money. The side hustle should make you money though. You have to plan properly to have the money you earn exceed your outlay.
Vehicle Maintenance
Consider the vehicle you drive. If you own a SUV or other high-profile vehicle that uses lots of gas, you might not want to drive it. You need a vehicle that gets great gas mileage to make the most money. That's because unlike driving a cab, with Lyft and Uber you are using your own vehicle.
You do not work for either company. In the question of Uber vs Lyft, you work as an independent contractor for both them. That means you work for yourself driving as a side gig. When you drive a taxi or cab, the company owns the vehicle and pays you. Typically, you make an hourly wage and a per fare payment.
When you drive your own vehicle for Lyft or Uber, you own the vehicle. That means you must take care of it, buy the gas for it, conduct the maintenance on it, etc. Driving a cab for a taxi company means that they take care of the vehicle as a part of their fleet. The cab company purchases the gas and conducts all maintenance on the cab.
"People who use their personal vehicles to drive professionally will be dismayed at the heavy wear and tear placed on their cars," says Sutton. "Passengers can also ruin vehicles quickly. So, a ride sharing driver may find he has to replace his vehicle after just a few years of driving, much more quickly than he or she would imagine—a huge unanticipated cost." – Dave Sutton, spokesperson of the Taxicab, Limousine & Paratransit Association public safety initiative 'Who's Driving You?' told "Money Under 30"
What does this typically cost per year?
Prepare to spend $6,000 to $8,000 per year on cab/vehicle maintenance. If that sounds like a lot more than you typically spend on car maintenance, that is because it is. You will be driving your personal vehicle as if it is a taxi. While you may typically spend about $1,000 on maintenance for a vehicle, driving a cab puts much more wear and tear on the vehicle.
It amounts to more than just additional gas in the tank. You need more frequent oil changes, additional fluids and you must replace the tires more often. You may wear out your hoses or gaskets more quickly as well as your fan belts. Factor these costs in when you budget to drive for either Lyft or Uber. When you calculate it using actual maintenance costs for the increased drive time, you may not make as much as you think. Include in your maintenance calculations the cost of car washes and detailing. If you drive Uber, you will also be expected to offer amenities like water and snacks. Lyft does not typically expect this of its drivers which is a point for it in the Uber vs Lyft decision. You will also typically have to pay for tolls.
Uber vs Lyft: Other Costs
Since driving for Lyft or Uber is not employment with their company, but working for yourself as an independent contractor, you must pay your own self-employment taxes. You will also need to hire somebody to prepare your taxes. Once you work for yourself you can no longer use the 1040EZ or 1040E forms. These much simpler to complete tax forms only work for those who work for a company as an employee.
You may also need to visit the physician more often. Back problems and hemorrhoids are common problems among drivers. Be prepared to deal with both problems with preventative measures.
Uber vs Lyft: Payment per Ride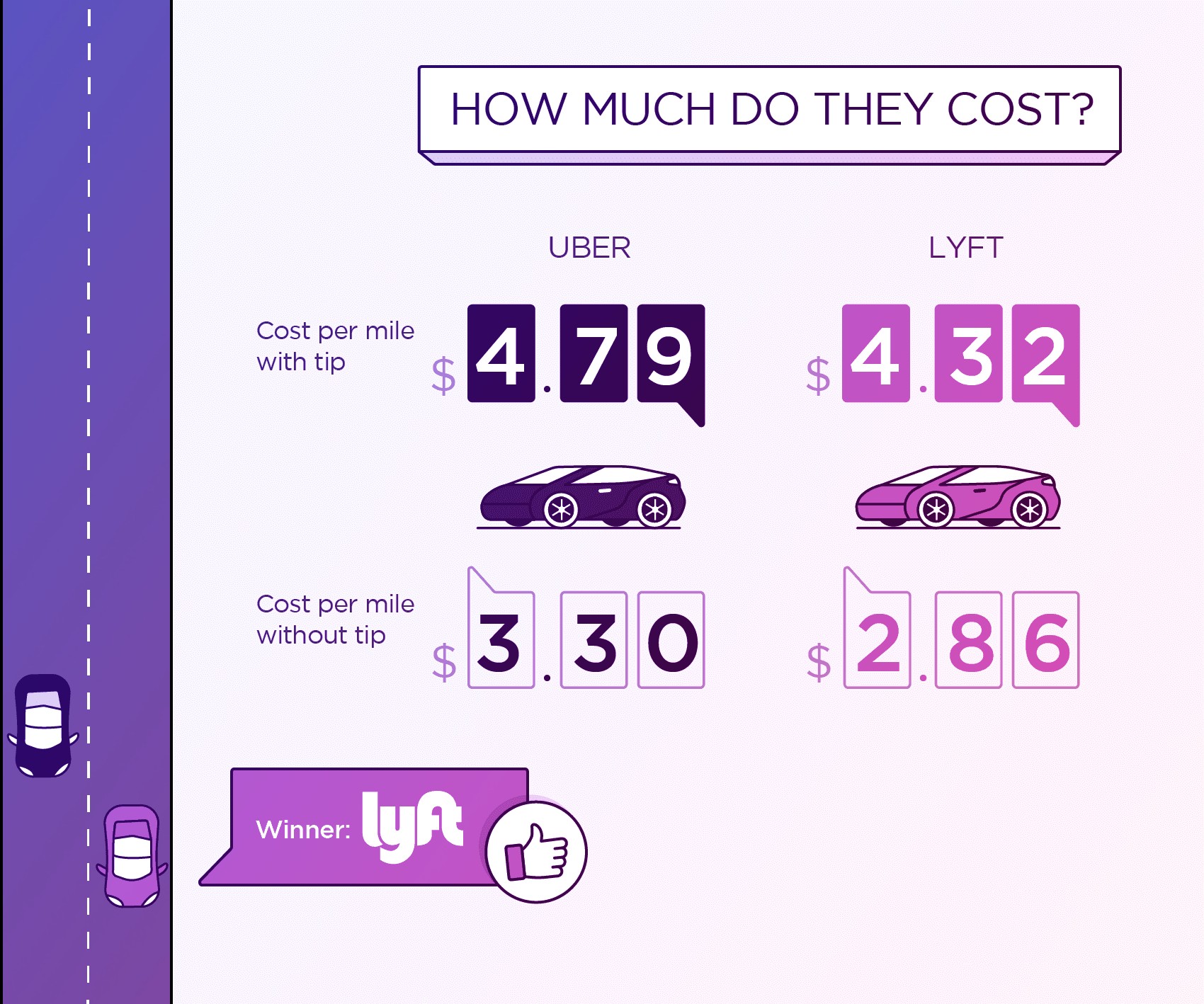 Lyft and Uber advertise specific rates for their drivers. Those can change at any time.
Lyft states that you will earn a specific percentage of each fare. So does Uber. They alter those percentages all the time though.
Currently, Lyft offers the following rates:
Per fare, 20 percent
Each city takes its sales tax,
Black Car Fund, 2.5 percent.
Currently, Uber offers the following rates, taking this percentage of each fare:
UberX, 20 percent,
UberBlack, 25 percent,
UberSUV, 28 percent.
Frequently, both companies offer sign-up bonuses. Lyft bonuses new drivers $300 if they complete 100 rides in 30 days.
Uber vs Lyft: What You Actually Earn
Despite any per ride rates, you decide what you earn. That is because you choose how many hours you drive which is how many hours you work. It also depends on the city in which you live, the cost of gas there and how much your car insurance costs.
Many drivers look at in on a daily basis. They look at a good day as one where they earned about $100, but that refers to how much money they collected from the driving app that day. It does not subtract out their costs. It also does not tell them how much they are making per hour.
A Slate magazine piece found that the drivers it interviewed made $12 per hour after they factored in the costs. Business Insider conducted similar interviews and found a driver whose actual hourly rate equals $4.54 an hour.
According to a recent survey conducted by The College Investor that examined the earnings of 1,200 drivers, Lyft drivers earn an average of $17.50 per hour. A separate earnings data study conducted by Certify found Lyft drivers average $25.73 per hour. That exceeds the average Uber driver's earnings by nearly $2 per hour. Lyft drivers also earn higher tips and per trip earnings.
The technology/loan company Earnest documented the same distinction between Lyft and Uber driver earnings. According to Earnest, Lyft drivers earned a median $210 per month and averaged $377 while Uber drivers earned a median $155 and averaged $364. Overall, the media outlets determined Lyft drivers earned better money of the two services. Those willing to drive full-time – 45 to 50 hours a week – earned about $800.
Uber vs Lyft: Maximum Ridesharing Profits
You have to think of Lyft or Uber as a business. If you use the right strategy, you can make two to three times what the average rideshare driver does. This strategy includes expense minimization, maximizing tax write-offs and tripling fares by driving during surge pricing times and locations. Driver Harry Campbell created an online course to teach rideshare drivers what they need to know to make more money.
You should also create a limited liability corporation (LLC) to protect yourself and your earnings from liability concerns. This is more vital if you only carry the minimum auto insurance for your state. That's because if you are involved in an accident neither Lyft nor Uber will cover the liability or the other vehicle's property damage. If you only carry the minimum insurance, it will only cover damage to the other vehicles and their medical bills. Your vehicle repairs will come out of your pocket and so will your medical costs. So, not only would you have your own huge medical bills, but you would have to pay the other parties' repair and medical costs. Most states require $25,000 for medical per person up to $50,000 and $25,000 property coverage. That might not cover a multi-vehicles accident.
What about insurance?
Lyft does offer what it calls contingent insurance coverage. This covers an active driver using a three-phase manner that begins Lyft coverage when the driver opens the app and moves into driver mode. During an active ride, the contingent insurance increases. This provides you limited protection while actively driving. Once you turn off the app, it deactivates coverage. Uber uses a similar system and provides a similar amount of coverage. Both companies also require you to carry your own insurance.
Also, keep in mind that neither Lyft nor Uber provides health insurance. You will need to purchase it on your own unless you have a main job that provides it.
Uber vs Lyft: How to Start Driving
To start driving, visit the website of the company you want to drive for – Lyft or Uber. One key to maxing out your earnings is to register with both sites. Uber covers more areas than Lyft, but the latter continues to slowly expand. Uber provides a wider selection of vehicle types and a black car service. In larger cities, Lyft typically has more drivers on the road, so you can get a ride more quickly.
Complete the initial online steps to determine if the service accepts drivers in your area. You also need to submit some information that your vehicle meets basic requirements. You will need to complete some paperwork and a background check before beginning work.
When you do begin working as a driver, you need to learn how to determine rider patterns. These shift during the course of months. You can typically determine these based upon a few days or weeks of driving. This lets you figure out what works then stick to it week after week.
Consider those tips: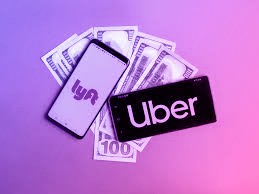 Refer other drivers, especially your spouse or significant other. Previous Lyft promotions paid a $750 referral bonus in some markets to the refer and referee. Uber has paid for a bonus of $500 for a new driver who completes 75 rides in their first 30 days.
Drive during the guaranteed hours to earn the base hourly rate. Both ride share companies offer this. To earn this rate, you need to complete at least one ride per hour, drive 50 minutes of the hour and maintain a 90 percent acceptance rate.
Study the newspapers and Internet to learn about upcoming events. Concerts and football games can provide many rides.
Participate in local surge/prime time areas. Do not drive out of your way for them though. During surge times, Uber increases its prices up to 7 or 8 times more than the original price. Lyft increases its price at least twice the original price.
Also, do not drive around randomly. Park after a ride if there is not another ride ready in the app. Avoid wasting gas.
Both apps give drivers the opportunity to earn tips. By exhibiting good manners, arriving quickly and efficiently driving the rider to their destination, you can earn strong tips.
Uber vs Lyft: Luxury Vehicles Welcome
If you own a luxury vehicle, you can use it to make a bit of money. Both services offer a car service that caters to businesspeople and professionals. Lyft Premier, Lyft Lux and UberBLACK offer vehicles like the Maserati Quattro Porte. You can also register with a larger vehicle like an SUV for UberSUV. These must seat up to six passengers. Lyft takes a more playful attitude to its vehicles. You can ride in a Harry Potter themed vehicle or a disco themed car.
Uber vs Lyft: Driver Attitudes
Both companies tend to look for outgoing, gregarious drivers who talk to the passengers. Uber also tends towards contracting with the quiet type who ferries executives in its black car service.
Uber and Lyft Competitors
Of course, the US isn't the only location where enterprising individuals want to launch side gigs and make more money. I won't leave you in the lurch if you're in another country. It is far from just Uber vs Lyft. The world over, you can find car services with which to drive. The process of registration remains similar overall.
In the US:
You can also register to drive with Curb Mobility. Originally known as "Taxi Magic" and later renamed to "Curb," the company is owned by VeriFone Systems of San Jose, CA. The company manages taxi payment systems and requires Curb taxis to use VeriFone's entertainment systems and credit card machines. Its largest presence is in New York City, but it has rolled out to most US major cities. It debuted in 2015 and at the close of 2016, it had 14,000 green and yellow cabs operating.
In China:
Founded in 2009, DidiChuxing, originally known as DidiKuaidi, provides multiple levels of ridesharing services – DiDi Chauffeur, Didi Test Drive, Taxi-Hailing, DiDi Minibus and DiDi Private Car. This massive service has contracted with drivers in 400 towns in China. More than 400 million people have used the car service which at close of 2016 $28 billion after acquiring the Chinese Uber subsidiary. It counts Ali Baba, Baidu and Tencent as investors.
In Asia:
Grab bases its operations in Singapore, but provides numerous logistics and ride-hailing services in Asia. It services the Philippines, Vietnam, Malaysia, Indonesia and Myanmar. Grab introduced a driver-rider messaging service with built-in language translation in 2016. The service contracted with more than one million drivers in 2017 and serves more than 30 cities in six countries.
Ola Cabs:
Founded in 2010, this Mumbia/Bangalore, India firm began as Ola. By 2015, it reached $5 billion in valuation and generated an estimated revenue of $150 million. It has about 600,000 contractors in more than 110 cities and offers multiple levels of economy and luxury vehicles. It has majority market share with more than 60 percent which beats out Uber.
Local Taxi Companies:
Every major city in the world has a taxi company. Driving for a taxi firm saves you the cost of buying your own car. They typically have you park and wait for riders in high traffic volume areas like train stations, ferry terminals, hotel driveways and airports.
Uber vs Lyft: Budgeting for Your Side Gig
By now, you have chosen which service you want to drive with and probably registered. Before you jump in the car and start driving, create a budget.
You do not need to be a fiscal expert to do this. Budgetry.com explains in detail how to create a budget and what goes into it. You may find that you're exceeding recommended percentages for what you should be spending on certain items. For example, did you know that you should only spend 30 percent of your monthly income on rent/housing?
Using Budgetry can help you develop a cohesive, coherent budget that accounts for all of the items you need to in creating your side gig. You may give your car a once over and decide that it needs some maintenance before you begin driving it for Uber or Lyft.
You also have some help from the many websites that have popped up online to serve the many Uber and Lyft drivers. Visit the website Projection Hub to learn what goes into a startup projection. Here's a brief synopsis.
Uber's rental program accounts for many of the upscale cars you see in its driver's fleets. Uber reports that 62 percent of its drivers lease their vehicle from the service through one of its partnerships. That means you probably need a car loan if you plan to lease the vehicle. This will not be the case if you already own your car, but you will still need to budget for your car payment.
Sketch out your projected sales
Before you do any work on your expenses and other budgeting items, sketch out your projected sales based on Uber reports. According to Uber, drivers earn an average national rate of $19. In New York City, hourly rates of $35 are typical. It depends on where you live and how much and when you drive.
You can estimate your monthly total sales before expenses. The following example assumes you drive full-time – 40 hours per week – working all five weeks of a month.
40 x $19 = $760 (5) = $3,800
Next, you add your projected expenses. Uber and Lyft drivers have a standard set of 16 common expenses. Some of these also require estimations on typical assumptions.
You need to determine how many miles per month and week you will drive. You can estimate this based upon how much other full-time drivers report driving. According to Ride Guru, a full-time Uber driver drives 1,000 miles per week or 5,000 miles per month.
Gas costs also factor in to your budget.
Since the majority of drivers lease a new vehicle, let's assume you obtain a fuel efficient vehicle of 30 miles per gallon. The cost per gallon of gas varies the most. According to AAA which monitors gas prices throughout the country, the average price of gas in the US is $2.62. The highest in the range is California where gas currently costs more than $4 per gallon. The lowest cost gas in the country is in Louisiana for $2.25 per gallon. Let's go halfsies and say gas will cost you $3 per gallon for this example. You can insert your own gas cost. That means you should budget 5,000 miles per month/ 30 miles per gallon x $3 per gallon = $500 per month.
Another major cost that varies is insurance. You'll need to shop around to get a good rate. Insurance companies charge those who work as drivers a bit more than casual drivers. You can ballpark it at about $220 to $250. Some insurance companies like MetroMile add a cents per mile charge, hence the variance.
Again, according to AAA, vehicle maintenance costs average about 5 cents per mile which equals $250 per month in this example. That does not include car washes. You'll need to wash the car at least every other week. A good national average of a car wash cost is $10.
Otherwise, you'll need to determine local expenses. This includes your license and registration, cell phone, toll pass, parking garage or lot fees, plus passenger food and drink should you decide to offer it.
You also need to add in your monthly driver expenses.
Add your assets to your projection. This is your car cost/value. You include your depreciation. Get this from the Kelley Blue Book. For example, your car value might be $30,000 with a depreciation value of $5,000 during 5 years. Depreciation goes under expenses.
Add your car loan, if you do not already own your vehicle. For example, you may have put $3,000 down and have a loan for the remaining $27,000. You would use your own actual loan costs, but for example, you would include the total principal of $27,000, the interest rate, for example, 7.5 percent and the loan length of 48 months. If you use an online calculator, it will automatically calculate your payments. Otherwise, you need to manually calculate your payments.
Review your projected financial statement. The average Uber driver makes about $18,000 in profit after expenses, but before taxes. You could make more than that by driving more hours or if you live in a city with higher rates.
Leasing from Uber
If you decide to lease or buy a new car, you'll need a loan.
That's when you should visit Loanry.com. It's not a lender. Loanry is a loan mall. You can find a loan for any need and any credit rating. If you need cash now, it is a great place to start.
To help you decided which loan might be interesting, we partnered with HiFiona and developed this widget:
If you already have a car and want to drive for Uber, Lyft or another service, you can get started today.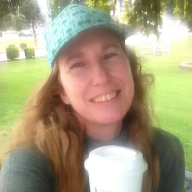 Carlie Lawson writes about business and finance, specializing in entertainment, cryptocurrency and FOREX coverage. She wrote weekly entertainment business and finance articles for JollyJo.tv, Keysian and Movitly for a combined seven years. A former newspaper journalist, she now owns Powell Lawson Creatives, a PR firm, and Powell Lawson Consulting, a business continuity and hazards planning consultancy. She earned BAs in Journalism and Film & Video Studies from the University of Oklahoma. She also earned her Master of Regional & City Planning at OU. Her passion lies in helping people make money while reducing risk.