Top Ways to Boost Your Income In The Sharing Economy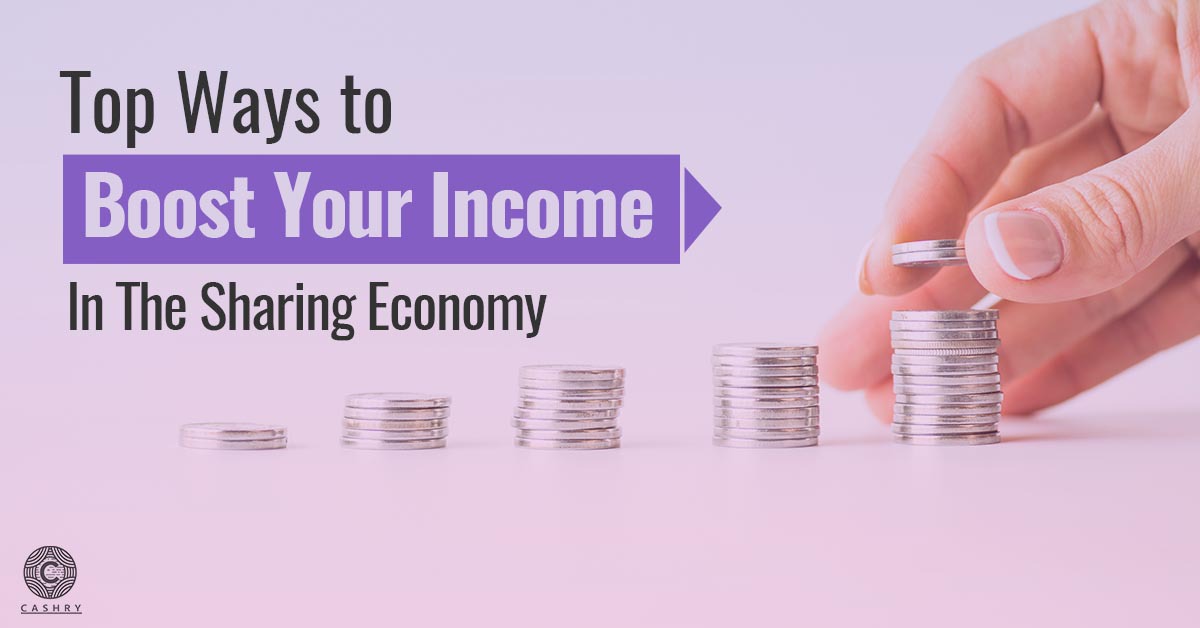 We live in a world where just about everything is accessible to us on our phones. Plenty of people play out their entire lives posting and blogging. There are plenty of people who think that has hurt society and created a world of people that cannot communicate. No matter how you feel about it, you cannot deny that it has opened up a wide range of possibilities and opportunities. We also live in a world where prices are rising. We can all use a little more money at the end of the month. The good news is all those opportunity includes ways to make more money. There are so many ways you can boost your income. You simply have to know how to take advantage of what is available. Continue reading to find ways to boost your income.
What Is a Sharing Economy?
A sharing economy is a concept that is constantly changing and evolving. It is basically using any form of technology to exchange goods or services between two or more people. Typically, this happens in shared marketplaces, applications providing peer to peer relationships, and platforms for collaboration. It is almost the opposite of traditional businesses. There is no need for inventory and overhead costs are reduced or eliminated.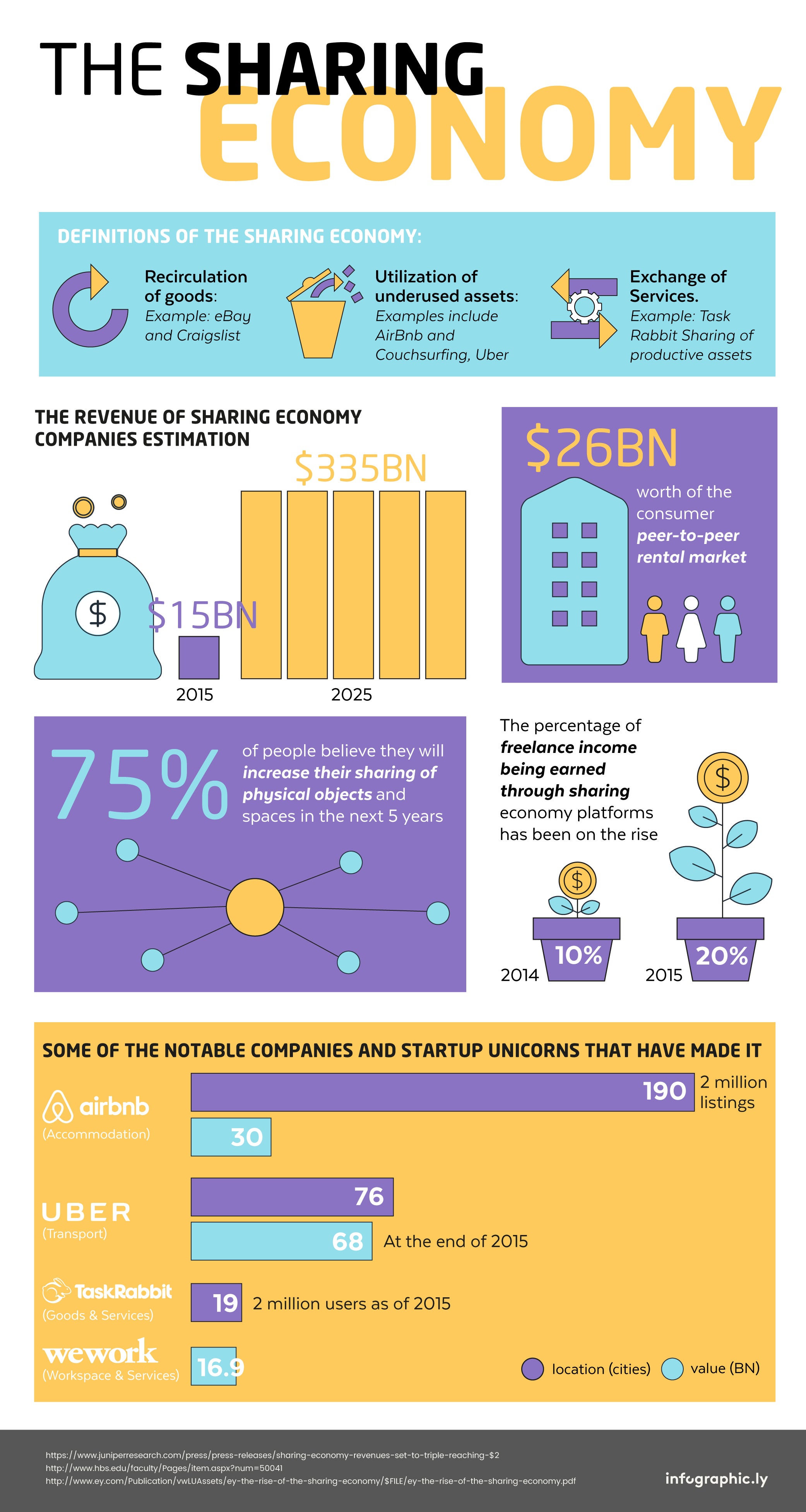 There is no limit to the different industries that can profit in a shared economy. The same way we can say that there are limitless ways for you to boost your income. A sharing economy has been growing exponentially since 2010. In the transportation industry, Uber has made over $70 billion dollars. Over 40 million people have used some type of sharing economy since 2016. Finding ways to increase your income through a sharing economy is a great when you need money to pay bills.
How Do I Pick A Side Job?
I am sure you have heard the term side gig. It is a cute term for side job, or part time job. In other words, it is a job in addition to your full time job. It is intended to help you earn additional money when your full time job does not bring you enough income. There are so many ways to make money, but it is important to find a legitimate way to earn money. It is just as important to find a job that you will enjoy while working to boost your income. I am sure it will not be a surprise to you that the most flexible jobs are ones you can do from home. These jobs also mean that you are self employed or create a business for yourself.
1. What Do You Love to Do?
When looking for a side job, you should first understand what you love to do. Do not worry about if it makes money for you, just list the things that you love to do. Next you should make a separate list of jobs that you are capable of doing. These should be jobs that you can do right now without any training and start right away.
2. Compare the Two Lists
Now, you should compare the two lists and see if there are any job types on both lists. They may not be listed as the same thing, but are related to each other. A good example of this is you love to read and could be a proofreader. That combines a love and a capability making it a great job option.
3. Search on Those Items!
After you have a list of cross capabilities, you can search on those items and see what comes up. You can even type in words like 'proof' and 'read' and not hit enter and see what pops up for you. Once you have created a list of possible job opportunities, start determining which ones can become potential side jobs from home.
Income Boost #1 – Paid Surveys
There are so many ways to boost your income with a sharing economy. One of the top ways to do this is take paid surveys. This is a great way to work from home when it is convenient for you. Believe it or not, there are websites that pay you to fill out surveys. Companies really want to know what their customers think and want. So much so they are willing to pay for their opinions. Companies pay the sites to administer the surveys and capture all the information and present it back to the company. The sites give you a percentage of that money. They are giving you money simply for giving your opinion on things. It does not get much better than that.
It is surprising how much money you can earn just by filling out a few surveys. You can easily earn a couple of hundred dollars per month. Some sites give you a cash bonus just because you signed up for the site. Some surveys pay as much as $50 per survey. The key is finding surveys that provide the most diverse survey options that are available more often. You can go on a website and create a profile, then the website begins matching you with appropriate surveys. In addition, you do not have to sign up for any other services, so you will not be bombarded with spam. You can even answer surveys on your mobile device.
Income Boost #2 – Extra Room In Your House
Renting out extra space in your home, or even renting our your entire home is a fantastic way to boost your income. It is one that not enough people are using to their advantage. Sites like AirBnb are a great place to rent out your home any time you are out of town. Even better, you could probably pay for most of your own vacation simply by renting out your home while you are away. If you travel often, it is an even better idea for you to rent out your home when you are not there. It is so simple to do.
There are, of course, some forms and paperwork that you have to fill out. You have to have some information verified. Anyone staying in your home also has to go through a verification process. This is an extra layer of security for you and those staying in your home. You have to fill out a description of your home, upload some pictures and set the price. Keep in mind, this listing is what potential guests use to determine if they want to rent your house. You should make it honest but also attractive to those interested in renting.
When your home is available to rent is completely up to you. You also set the rules of the house, such as no smoking and no pets. After guests stay in your home, they can review it. This is a great way to encourage more people to rent your house. I always read reviews that someone has left before I rent a space or make a purchase. They are your biggest selling tool.
Income Boost #3 – Cash Back Online
One of the easiest ways to boost your income is to get cash back when shopping online. You are basically getting paid to shop. It does not get much better than that. If you want to be technical, you are not making money in this case, but you are getting cash back when you make a purchase. You can think of it as a discount, or you can think of it as money back. You actually get a check sent to you just for shopping. Even better, this does not take the place of any coupons or discounts available from a specific store, you get cash back on top of those. Some sites offer incentives, such as a $10 bonus, for new users to sign up with the site.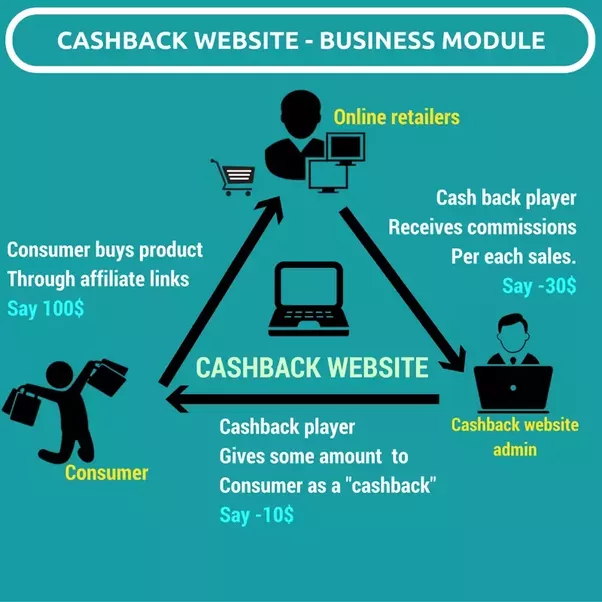 All you have to do is launch the application while you are shopping and it tells you right away if there is any cash back from that particular store. You could easily get hundreds of dollars back to you. Even if it is only $100 per year, that is $100 more than what you had previously. It is money that you really did not have to work to get.
Income Boost #4 – Drive On The Side
I am sure you have heard of Uber and Lyft. If you have ever been used either on of those and talked to the driver, you already know most people love it. This is a great way to boost your income, if you have a car and a clean driving record. All you have to do is drive a few hours a week and you can make hundreds of dollars. They even give you a way to get a discount on gas. If you are a great driver, those in your car can give you a tip. Yes, of course, Uber and Lyft get a cut of what you earn. That should be expected by you. You can still make hundreds a week.
There are some rules they want you to follow. You have to have a safe car that is not too old. It must be inspected by someone they deem qualified to inspect vehicles. If you do not have a car, Uber has found a way to take care of that. They have a program where you are able to purchase a car through them. Honestly, if you enjoy driving even a little bit, this may be the side gig for you. You may even decide to make it your full time gig. I have talked to many Uber drivers that told me they were making so much money, they quit their 9 to 5 and became a full time driver. Now, they work less hours and make more money. They best part is, they get to decide when they want to work.
Income Boost #5 – Sell Your Stuff
An easy way to boost your income is to sell your own stuff. If you are anything like me, you have a ton of items sitting around your house that you do not use. Many of those items may still be in the boxes because they were never used. I have clothes with tags on them among so many other things. Truthfully, there is no limit to what you can sell, or where you can sell it.
Online Market Place:
You can go to a one stop shop and sell everything in one place, such as eBay or FaceBook Market Place. Or you can find sites specific to whatever you want to sell, such as Poshmark, and sell there. You can start with the items around your house, so it is pure profit. Once you find out where the market is, you can begin to buy things cheap and resell them.
Thrift Shops:
You can go to thrift shops and hunt through items to find hidden gems to sell. Another possibility is to sell old toys. You could even sell your books. It does not matter if they are books for pleasure or textbooks, you can sell them. There are sites that scout vendors and finds you the best price for your book. You do not have to list it. There are no shipping costs and you have sold your book. It is that simple. One of the largest expenses is college books and often you cannot sell them back to the bookstore. They always seem to find some reason why they cannot take it. Now, you do not have to go through that hassle because sites like BookScouter are available. If you become skilled at determining what sells and when, you may be able to make a full time job of reselling.
Garage Sale:
You can also consider a garage sale to sell all your stuffs. It is the perfect way to get rid of some unused items in your home for some extra fast cash.
Income Boost #6 – Lending Club
An interesting way to boost your income that you probably have not considered is investing in others. This may seem like an odd way to bring in money, but stick with me for a moment. One thing you should realize is these are more long term solutions. You may not see a lot of return immediately because it happens over time. With a site such as Lending Club, you lend money to other people and charge interest. You make money on the interest you receive every month. This is a peer to peer lending site where you essentially are the bank. Lending Club is an online market that connect lenders to borrowers. There is less paperwork than with a traditional bank and typically the interest rates are lower. Those borrowing from Lending Club are using the money for all purposes and in varying amounts.
Another option is dabbling in investing. You can do it on your own. You do not need to pay someone to invest for you. However, again, this is more of a long term option. You cannot touch your money for a long time because the point is to allow it to grow. There are sites such as Ally Invest that allow you to open a free account and have low fees for trading. Even better they have a ton of resources to give you free financial advice while you are working on your investment plan. You can start with a little bit of money and watch it grow. While this may not boost today's income, it can boost your income significantly for the future. Thinking about today is important, but do not forget about needing money for your future.
Income Boost #7 – Apps Working For You
There are a bunch of ways you can boost your income without doing much work. In this age of technology, you can let your phone work for you. There are many apps available that can search for cheaper prices on an item you purchased. There once was a time when you needed to check ads for items you purchased and take the ad with your receipt to the store to get a refund on the difference. You no longer have to do that. There are apps like Earny that do all that work for you. You just sit back and watch the refunds roll in.
Do you have items you pay for on a monthly basis?
How many of them do you actually use? I am sure more than a handful of you have a gym membership and you have not been to that gym in six months. The app Trim goes through your credit card and bank statements and looks for recurring charges like that gym membership. There are subscription services for books and music that you may pay for and not use. This app finds this items and alerts you. It also asks you if you would like to cancel them. This is a reminder to you about these recurring costs.
There is another app called Truebill that does comparison shopping for items such as cell phone, internet, and cable. Those items are incredibly expensive and there are always promotions happening with certain providers. It is a pain to constantly be aware of the promotions for which you may be eligible. It can be time consuming to contact the providers and work out a better deal with them. This application does it all for you and It can provide you a significant amount of services.
There are additional apps that you can use to handle things such as making reservations at restaurants and they give you rewards just for using their app. Sometimes, these rewards are coupons or money off of a purchase at a participating provider. These savings are given to you simply because you used their app for something you would normally do anyway.
Should I Use a Loan to Start a Business?
There are many ways to start a business to boost your income. Depending on the business, you may need some funds to start up the business. While it may seem counter intuitive to use a loan to increase your income, it may be needed in some cases. There are some advantages to taking out a loan such as you do not have to use any of your own cash for the business. If you obtain a loan for the business, it gives you some cash to spend when you need it for the business.
The obvious downside to this is you are taking on more debt. You are potentially putting yourself in a situation where you may not be able to pay back the loan. It depends on your personal situation as to whether or not it is a good idea for you. If you can afford to pay back the loan, it might be a smart move. If you are sure that your business is going to make money, a loan may give you the upfront freedom you need. That is the same if you know you will make enough money quickly and then you will be able to pay off the loan: It may also be a smart move. However, if you know that you cannot afford a loan and will not / or hardly be able to make the payments, it is not a good idea for you.
Create A Budget
I am always an advocate of creating a budget for yourself. No matter where you are in your life, a budget is a smart move. Even when you are trying to boost your income, you need a budget. There are many applications and tools available to help you create a budget. I know often times people think of a budget as a limiting tool. I would encourage you to think of it differently. Think of it as you putting yourself in control of your money. This is the best way to understand how your money is being spent. If you do not have a budget, I would bet that you really do not know where your money is going.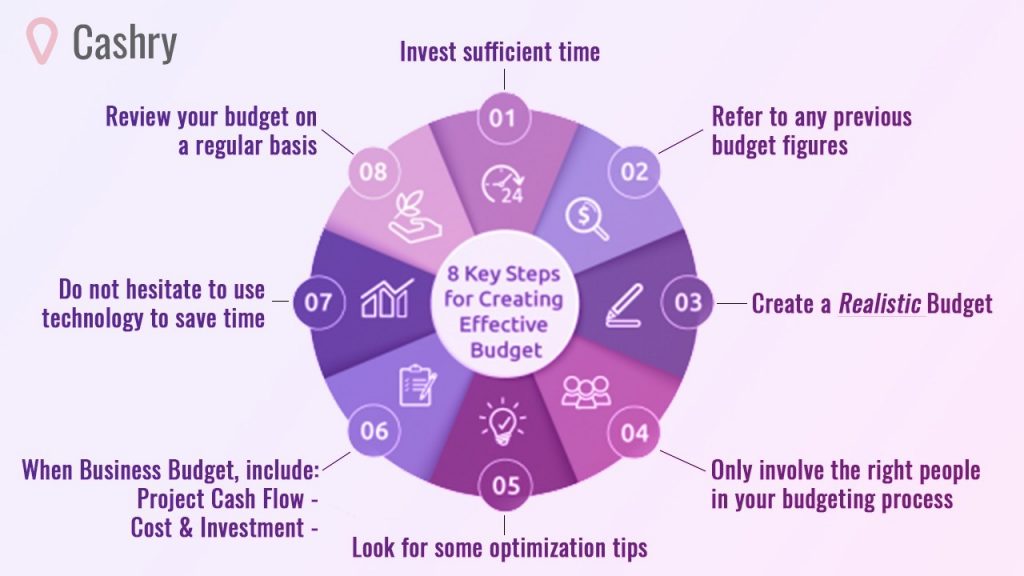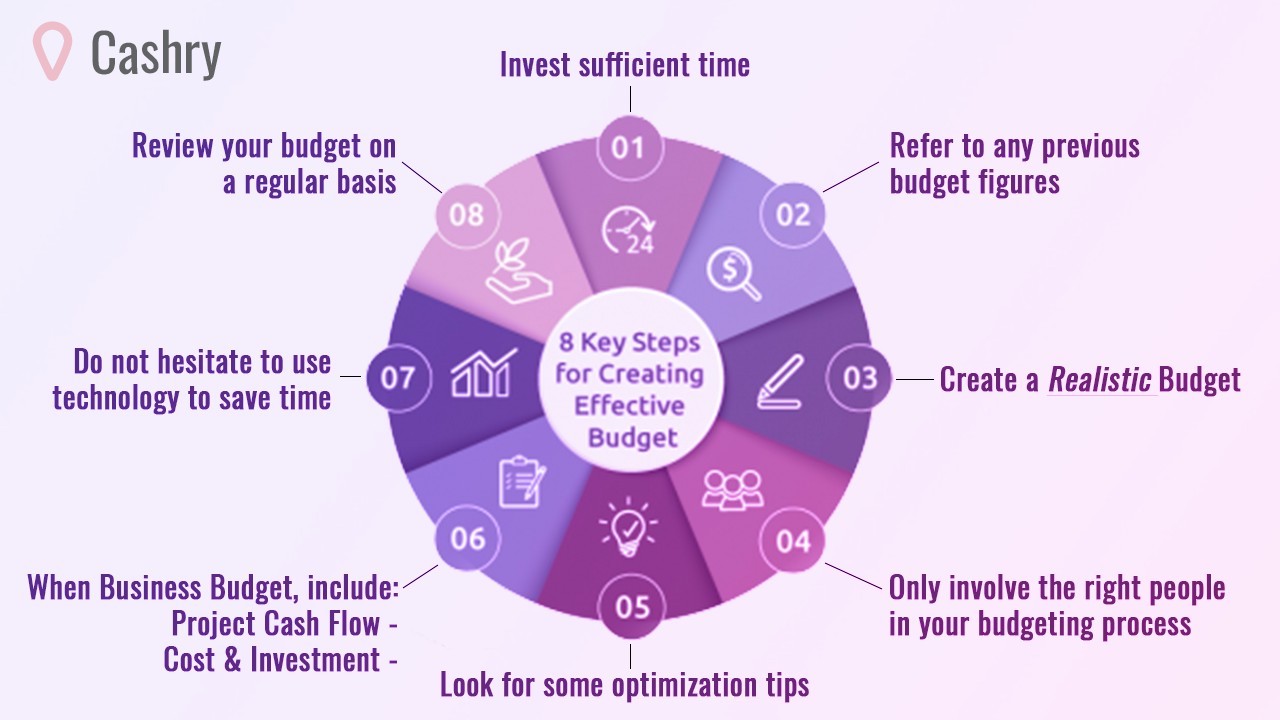 The simplest way for you to create a budget is to determine your goals. Then you write down every single item on which you spend money per month. It is important that you do not leave out one thing. Now is the time to make sure you include everything. This is not the time to judge how you spend your money, but to simply list it. Once you have a list of everything, you can add it up to see the total amount you spend per month. Then you compare this to your earnings per month. Hopefully, your income exceeds your spending. If not, it is time to make a change. If it does, congratulations, you are on your way to being in control of your spending.
Save, Save, Save
You have written everything down and the truth is staring up at you. You are spending more money than you earn. This is not the way to boost your income. Now, you need to figure out ways that you can either cut your spending or increase and boost your income. Most likely, you need to do both of those things at the same time to put yourself in a better position. It is always useful to have emergency savings if need be.
Saving money by creating a savings account can definitely help you out. Have a look at this widget to see how much you could make annually thanks to annual interests:
Earlier in this article, I talk about apps that can help you reduce your costs on goods. I also talked about ways to eliminate paying for things that you do not use…remember that gym membership. After you have cut out the items you do not use and reduced your bills as much as possible, there is still work to do. Honestly, this is where it gets hard and you have to make some compromises. This is where you have to be sure of your goals. You need to set goals that you really want and for which are willing to work. If you set unrealistic goals, you probably will not be willing to make the sacrifice.
There are some other ways you can save money. Take a look at what is still on your expenses list. Do you eat out often? If so, limit the number of times that you eat out to maybe once or twice a week. You will be surprised at how much money you can save by eating at home. You can also make coffee at home instead of buying coffee every day. This may also be a huge savings for you.
Conclusion
I am sure you have realized by now that earning money is not the only way to boost your income. You can also save money as a way to boost your income. There are many ways to boost your income. And as many ways to cut your spendings thanks to those finance tips. I have listed many of those ways in this article. Some of them are incredibly easy to do and will not change much of your behavior. Some other options require work on your part, but may be worth it in the end for you.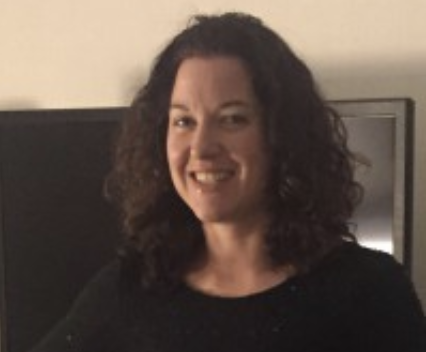 Julia Peoples is a long-time business manager focused on providing decision making assistance to the public. She works with people at key points of their lives who are making important retirement and financial decisions. She has had many articles published that educate the public on sound financial decision making.
Julia writes for those who are working towards financial freedom or a better understanding of how finances work. She has shared her financial insights with individuals on a one on one basis for years.