Store Credit Card Guide for Successful Shopping
Speaking as someone who now enjoys good credit (knock on wood), I can explain in all too much detail the dangers and vagaries of landing a store credit card… or two… or FIVE.
Laugh if you like, but I meant well as an undergraduate when I applied for credit cards for the free gifts they distributed with the applications. I showed restraint… at first.
I applied for a Visa and a Mastercard. And not the ones you would recommend a young adult.
Imagine my utter shock when little me from Cottageville received a "yes" from both banks. On my first trip to the mall with my then-bestie, we both got offered a deal if we applied for a store credit card.
I can't recall if Victoria's Secret, JC Penney, or Sears asked first, but I soon owned a card for all three, plus a Shell credit card, although I didn't yet have a car at school. My then-bestie did though, so it made sense in our world. The Beetels car would need gas and it got us places like Robert Plant concerts and the mall.
Did I mention we liked the mall?
I digress. I had one main job at a daily newspaper and two other jobs at regional magazines by my second semester of college, so I didn't worry. Grants paid for tuition, and I had a Stafford loan for my posh dorm room.
Pretty soon I became that girl. I wore the latest, attended every party, shopped solely on credit cards, mostly store credit cards.
I looked fabulous. Boys asked me out. Girls asked where I shopped. I consistently bought cool birthday and Christmas presents for my family.
Undergrad transitioned to grad school. My spending habits only changed slightly. The year I served as a VISTA, also called AmeriCorps, I suffered. You receive a subsidence payment, not a salary, each month, and wow! It turns out you cannot live the 'It Girl' life on $400 per month, even for 2000 dollars. That, for the record, would equal $671.57 in 2022.
After graduating? It didn't go better!
Graduating meant new problems. Suddenly, I owed the federal government a massive loan bill. Being a nerd doesn't come cheap either. I'd amassed a Bachelor's degree in Journalism & Mass Communications and a BA in Film & Video Studies plus a Master's in Regional & City Planning, but at a cost of tens of thousands of dollars in loans. Working three or four jobs a semester helped, but I still owed a lot of money.
Enter Care One credit, where I consolidated everything except my student loans and paid off settled balances.
That is my crow. I have eaten it.
Today, if I do not already have it in savings or checking or both, I do not spend it. I went without a credit card of any kind from 2001 to 2022, when I finally decided I needed to re-establish my credit because I literally had no score.
Although I own a home at Lake Eufaula, OK, I had no credit score until the spring of 2022. Okay, I overdid the vigilance, but I did maintain perfect credit. Sort of.
So, as my parents said, "Do as I say, not as I do." Or in this case, as I did.
Get Started with These Great Store Cards
Now that you've learned the dos and don'ts of store credit cards, maybe you feel ready to apply for one. Choose just one of the following five best options.
JCPenney Card

JCPenney offers its store card to those with less than perfect credit, so you can use it to re-establish credit. Those with a score as low as 650 have qualified for the card. It requires no annual fee and offers a welcome bonus of an additional 15 percent off on your first purchase. It does offer a rather high interest rate of 22.74% variable APR, but also includes a rewards program that provides one point per dollar spent with your first reward of $10 at 200 points.
Kohl's Card

Another department store credit card that provides an opportunity to those with less than perfect credit, the Kohl's card, also extends credit to those with a score as low as 650. Kohl's offers a rewards program, too, which a card holder can combine with the store's annual Kohl's cash program to maximize their rewards. It offers a hefty welcome bonus of 35 percent off of the card holder's first purchase when they use the card to make that purchase within 14 days of its receipt.
Lowe's Advantage Card

Do you adore do-it-yourself projects? Lowe's offers its store credit cards to DIYers who need to buy on time, but don't have perfect credit. Like the other cards mentioned here, they offer their card to those with credit scores that don't fall within the good range. Individuals with as low as a 650 score have obtained this card. Lowe's charges no annual fee for the card, but 26.99 percent fixed APR. It offers a welcome bonus of 20 percent on your first purchase.
Shell Gas Station Card

Shell does offer a high interest rate, but you won't feel the brunt of its 25.99 percent APR if you pay off the charges before the end of the billing cycle. This card has accepted individuals with credit scores as low as 620, so you can use it to reestablish credit. Also, Shell showed its respect for its customers when gas prices spiked. It used to offer 5 cents off for each gallon of gas, up to 35 gallons for a single refill. When gas prices spiked, Shell increased the discounts for its card holders to make it easier for them to stay on the road. The gas station chain doubled its discount to ten cents off of each gallon, so if you haven't switched to electric vehicles yet, this card could help you save at the pump.
TJX Rewards Credit Card

Those who shop at TJ Maxx will find it useful to nab this store credit card that offers 10 percent off on your first purchase and a five percent rebate on each purchase you make. It charges a 26.99 percent variable interest rate. You can also use this credit card at Marshalls, HomeGoods, Sierra and Homesense.
And if you don't feel like getting a store credit card is the right thing for you because you prefer to get rewards on all your purchases? Then you might consider getting some more information about cash-back credit cards!
Dangers of Store Credit Cards
Store credit cards draw you in or rather suck you in and suck you dry. They offer the world. You can nab a monthly discount on your favorite brands or designers just by using your credit card.
Deceptive Practices
OMG, and it gives out reward points, too. The rewards earn you discounts at the store or free delivery, etc. Those rewards don't break even with the interest rates offered on those cards.
Sky-High Interest Rates
The interest rates typically approach 25 percent though. Some go as "low" as 21 percent.
That means the cute dress for $100 costs you $125 in the end. Sure, you get to wear it for a date tomorrow night, but instead of getting a deal on it, you paid more for it than the price tag. Even if you buy it on sale for 25 percent off, putting it on the store card means you paid the regular price.
No Leniency for Late Payments
You might land a Discover or Visa that offers you a "free" late payment. The first time you pay late, the bank forgives you. (Make it the only late payment ever.)
Store credit cards do not offer this. If you ever pay late, even a moment late, you get slammed with a huge late fee and it dings your credit score. How huge of a late fee? Sometimes $35 to $50.
Those Fees Kill Your Available Balance
Here's how it works:
You shopped until you dropped with the $500 credit limit. Damn, it seemed fun. Then you got the bill. You maxed out your credit card. You have $2 in available credit. Because of a holiday like Memorial Day, you got paid a day late. You're living paycheck to paycheck, so this means you pay the credit card company late by one day. It came from your favorite store, so the bank charges you a late fee of $35. You're over your credit limit now. Your credit card balance sits at $533. You planned to make your minimum payment of $35, but now that won't make a dent.
And it gets worse.
As soon as you earned that late fee, you vaulted your balance above your credit limit, earning a second fee. With the dreaded over the credit limit fee of $50, you now need to make more than the minimum payment because if you don't knock it down beneath your credit limit this month, you'll incur the same $50 charge again next month.
In fact, that glossy, pretty piece of plastic issued in the name of your favorite store will continue to gouge you until you manage to get the balance underneath the credit limit and keep it there.
Unless you want to maintain the vicious cycle of owing, owing, owing, you need to pay $120 in the first month. That means you pay the over-the-limit fee, the late fee, and the minimum payment.
I know that blows your budget, but it keeps you out of major debt.
Learning a Better Way to use it
Getting a gas station card or store credit card can offer advantages, too. I won't say anything has no merits, but you need to learn to properly use the system instead of going overboard.
Easier to Get a Store Card
You might find it easier to obtain one, especially as a young person with no established credit history. Many stores will willingly take a chance on an existing customer who already shops with them. You may find that you obtain a card quicker by making an in-store purchase and manually completing an application on paper or via the clerk who uses their register. The bank that issues these cards sees the initiation point and if it comes from the store, the store may include your purchase history as linked to a rewards account or frequent shopper account.
Smaller Credit Limits Offer Training Ground
These cards can provide training wheels for major credit cards. They typically offer very low credit limits. You might start with $200 to $400 of available credit. This minimizes the trouble you could get yourself into with one.
Making Payments In-store
While you can't pay via the phone or Internet with cash, some stores let you walk up to the counter and make a payment. This means you can use cash. Why does this matter?
Let's return to the favorite store maxed-out card scenario:
You turn to your roommate and explain the problem. She kindly offers to loan you $50 until the weekend, when your babysitting gig for your sibling will pay you.
You both text your other bestie who lives two floors below you. She comes up with the other $35 from her emergency gas fund which has been paying for visiting her boyfriend two hours away at a different college.
You're set. You don't have to worry about sticking the money in the bank and waiting for it to post. You drive to the mall and walk up to the register, forking over $120 in cash.
What a Win!
You just learned such a valuable lesson from the only time you will ever max out your credit card and incur a late fee and over-the-limit fee. What did you learn? (Okay, hopefully, because trust me. It sucks to go through this in real life.)
Only take out one credit card. Pick one store you really love and build good credit by maintaining it well.
Avoid maxing out your credit limit. Only use up to 30 percent of your available credit and only when necessary.
Put more money into your savings account each month than you put onto your credit card. Having money in a savings account earns you interest, while the items you put on a credit card make you pay interest on the balance.
Always have the full amount available in savings that you put on your credit card. That lets you avoid a money crunch. Instead of spending everything you have in savings, you use the credit card to let the savings account accrue interest, so you earn on the money there.
Pay your credit card bill before the due date, so you don't have to pay interest on the amount. That's right! If you purchased something today on the first day of your billing cycle, then paid the credit card company on the 15th day of your billing cycle, you pay no interest on the loan. That's another reason to have the money already banked. You get to use the bank's money for free this way.
Let me lay out the bonus of following the above tips/lessons learned. You quickly build a wicked, rocking credit score this way. Credit bureaus look at the way you manage money and see that you already have money, and you quickly pay your bills. They provide you with the proverbial gold stars for this in the guise of more points on your credit score.
Learn More on Goalry
Before you jump into using credit cards, learn how to manage them at Creditry. Before you take out a loan, learn how they work at Loanry. Learn to budget at Budgetry before you move out on your own. The Goalry brands offer a plethora of information for free. Sign up for a Member Key today at Goalry. It won't cost you a thing, but it can help you save a lot of money.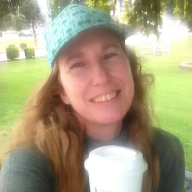 Carlie Lawson writes about business and finance, specializing in entertainment, cryptocurrency and FOREX coverage. She wrote weekly entertainment business and finance articles for JollyJo.tv, Keysian and Movitly for a combined seven years. A former newspaper journalist, she now owns Powell Lawson Creatives, a PR firm, and Powell Lawson Consulting, a business continuity and hazards planning consultancy. She earned BAs in Journalism and Film & Video Studies from the University of Oklahoma. She also earned her Master of Regional & City Planning at OU. Her passion lies in helping people make money while reducing risk.