Everything You Need to Know About Crypto Credit Cards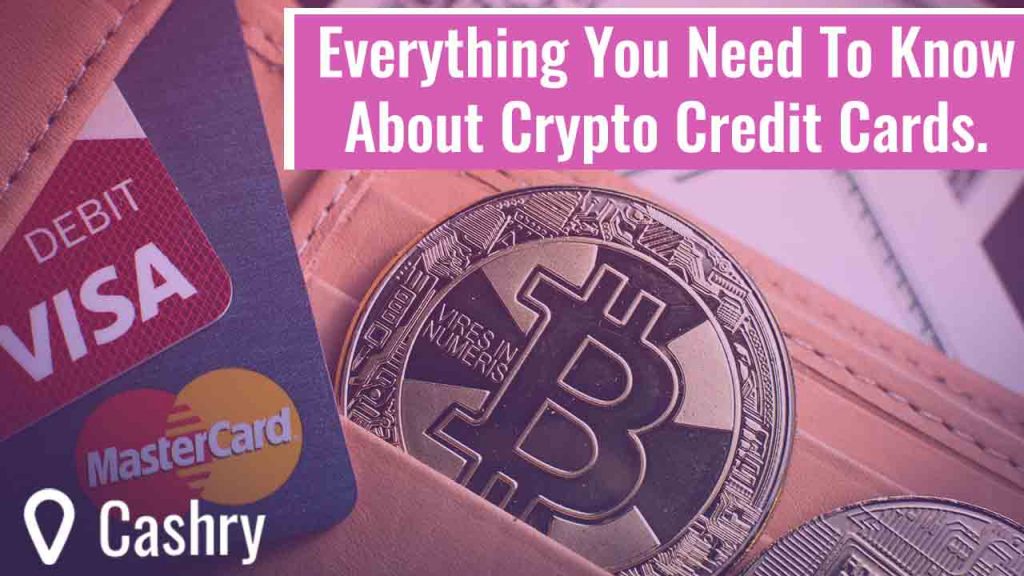 Credit cards as a whole have been a popular method for paying bills and making purchases for some time. They allow you to swipe now and pay later, which can be extremely helpful when you don't have the cash you need at the moment. And most credit cards let you earn rewards, such as airline miles, that can help you save some money down the line.
Of course, the benefits of credit cards do present some challenges, too. You must have enough willpower to turn down unnecessary purchases and pay large amounts of interest if you don't pay off your balance. And some come with large annual fees.
Now, a new type of credit card is making an entry: crypto credit cards. With their arrival, many people are wondering what they are and whether they'll be anything like their traditional counterparts. We've put together this guide to answer those questions and more.
What is a Crypto Credit Card?
Let's start with one basic fact: at their core, crypto credit cards are very much like other credit cards. You swipe the card at the register or use it online, and then you pay your bill. You can even earn rewards. In these ways, a crypto credit card is just like other credit cards in your wallet. However, there are some differences to understand. Let's dive more into the similarities and differences below.
1. They Are Not Funded the Same Way
When you use a traditional credit card, it is similar to spending cash in your wallet. You are purchasing your items or paying your bills with U.S. dollars.
With a crypto credit card, you spend cryptocurrency. Why is this important? The biggest reason is that, unlike the U.S. dollar, not everyone accepts cryptocurrencies. Therefore, these cards can be useful in some ways and not so useful in other ways.
However, some crypto cards function just like traditional cards. So, with the right card, you can make a purchase pretty much anywhere – even if that place doesn't normally accept crypto. It really just depends on the card itself, which is why it's vital to do your research prior to choosing a card.
2. You Pay Your Bill a Bit Differently
With a traditional credit card, you repay your bill with traditional money. When your paycheck hits your bank, you can immediately make your payment from your balance. This is not typically the case with crypto credit cards.
While it will depend specifically on the card issuer, most crypto credit card bills need to be paid in cryptocurrency. Some lenders allow you to link directly to your bank account, while others require that you carry a balance of cryptocurrency.
This is not necessarily a bad thing. However, if you are not already invested in crypto, that means you don't have any to pay with. All of that can be fixed, of course, by purchasing crypto coins. However, it's an important fact to consider.
Many people are interested in crypto credit cards because it is advertised as a way to invest in crypto with someone else's money. In other words, the card issuer is lending you funds to invest in the currency.
Now, if they accept payments in USD, then you're still getting to keep your own money out of the market. If, on the other hand, they only accept cryptocurrency for payment, that's a different story. So if you don't want to invest your own money into digital currency, you'll either need to find an issuer that accepts USD directly or stay away from these cards.
3. Fees and Interest Are Still a Factor
I'm sorry to be the bearer of bad news, but most crypto credit cards still come with fees and interest. Of course, like traditional credit cards, there are some that do not. For those that do, the annual fees can be a bit – well – ridiculous, but some are in line with traditional cards.
In short, interest rates can vary from 0 percent to more than 24 percent, and fees can range from $0 to hundreds of dollars every year. That's why you need to do your research and compare all options.
4. Rewards Work Differently – Usually
One of the most significant differences between a traditional credit card and a crypto credit card is in the rewards. It's actually a very simple difference: your rewards are typically paid in cryptocurrency. That's really it.
So, if you have a card that provides 2 percent cash back and you earn $200 in this way, that $200 will be rewarded in cryptocurrency. Don't let this freeze you up, though. You can sell it – usually after a 90-day holding period – for around a 1.5 percent transaction fee. The money you make will then go towards your credit card bill. In some cases, you can invest your rewards in more cryptocurrency.
It's also important to understand that these rewards may only be offered in specific types of cryptocurrency. For example, some card issuers will only pay out rewards in Bitcoin. Again, this doesn't have to be a bad thing, but it is something you'll want to look into as you compare cards.
There is something else that needs to be pointed out, here, that might make a difference to you. Traditional credit cards and any rewards you earn through them aren't taxed. That may not be true with crypto credit cards, though. Cryptocurrency is an investment, so there is a possibility that any "earnings" you gain from rewards or selling your currency may trigger taxes. As these cards are still new, it's unclear whether this will be the case, but it is something to take into account.
5. You Still Have to Qualify
Crypto card issuers are like all other credit card issuers – they want to know that you'll pay your bill. Just like applying for a traditional card, your credit will be taken into account. Of course, there are lenders who work with those that have less than perfect credit, but you're likely to pay higher interest rates.
If you can't qualify for a credit card, there are also crypto debit cards. This might not be the best idea, though. They work on the money you have invested in crypto, and as it is a volatile market, you might not get your money's worth, so to speak.
Additionally, these cards aren't protected like debit cards issued by banks – meaning that they're typically not backed by the FDIC. So, if you're already involved in crypto, a debit card might not be a bad idea. However, if you're not, jumping in just for a debit card is probably not a move you want to make.
How to Choose and Manage a Crypto Credit Card
Choosing and managing a crypto credit card is much like the process of choosing and managing traditional cards, which includes the following steps.
1. Compare and Research
One of the very first things to know is that, regardless of what type of card you are considering, you should never, ever dive in headfirst. You need to take the time to research the card thoroughly and compare it to other options. Look for answers to questions such as:
What is the interest rate?
If there's an introductory interest rate, when does it end?
Is there a fee for using the card?
Do any available rewards relate to my needs? – Travel perks are only helpful if you travel, in other words.
Can I pay my bill with my bank account or do I need a cryptocurrency balance?
Can the card be used everywhere?
While you're comparing credit cards, compare the crypto cards with traditional card options. You might find that a traditional card offers you more benefits. Keep all of your options open during your research period.
2. Use Responsibly
Credit cards are only useful if they're not getting you into a deep hole of debt. However, it's not the card itself that does this – it's how you handle it.
Start with this one foundational concept: do not use any type of credit card for a purchase you can't repay in a short time. When you use a credit card, you get charged interest – unless you pay your balance. Some cards charge interest daily. Others don't add interest until the end of the billing cycle.
To ensure you don't pay insane amounts of interest, determine when your interest will hit. Then, only use your card for purchases you can repay before that time. Yes, it's likely you'll run across an emergency or unexpected expense that you need to use your card for. That's fine. The point is just that you shouldn't go bananas with your spending just because the money is available to you.
Also, be sure to create a budget that includes your credit card payments. It's often helpful to use a tool for this, as it can help you stay more organized. One helpful option is to put the Goalry Mall to work for you. Not only can you set up your budget, but you can also compare credit card options, learn how to manage credit responsibly, and more.
Conclusion
The bottom line is that crypto credit cards can be as beneficial as traditional credit cards – as long as you follow the same rules. That means that you compare your options, choose one that suits your needs and lifestyle, and ensure you make your payments on time, every time.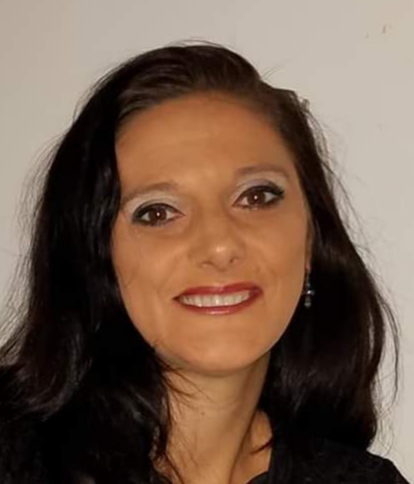 Brandy Woodfolk is an educator, home business owner, project manager, and lifelong learner. After a less than stellar financial upbringing, Brandy dedicated her schooling and independent studies to financial literacy. She quickly became the go-to among family, friends, and acquaintances for everything finance. Her inner circle loves to joke that she is an expert at "budgeting to the penny". Brandy dedicates a large portion of her time to teaching parents how to succeed financially without sacrificing time with their little ones. She also teaches classes to homeschooled teenagers about finances and other life skills they need to succeed as adults.
Brandy writes about smart money management and wealth building in simple and relatable ways so all who wish to can understand the world of finance.