Small Business Ideas That You Can Start From Home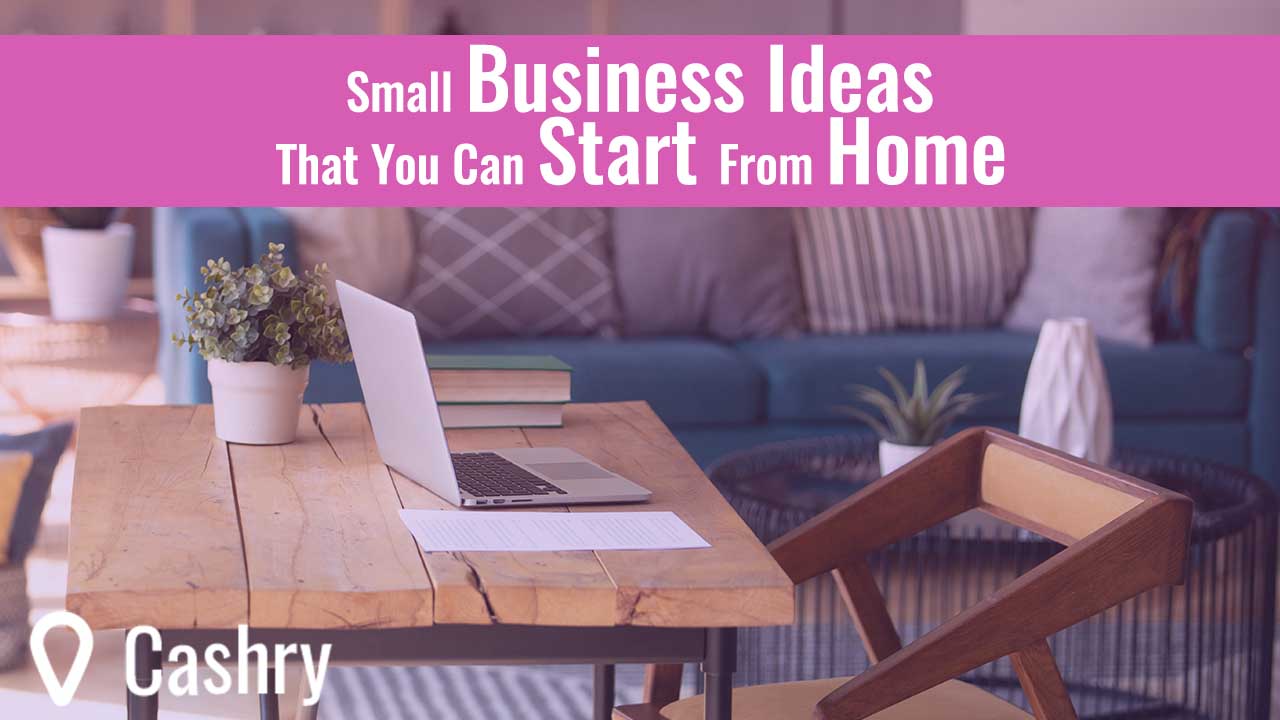 The world has gone through many changes in the past few years, which has spurred a shift in mentality. More and more people have learned the value of putting small business ideas from home to work for them, as they provide freedom, stability in uncertain corporate times, and more. If you, too, are looking for a way to make your income from home, we're here to share some home business ideas to make that happen.
Preparation
Before we dig into the ideas, there is something you need to ask yourself: How much time and money are you willing to invest in your home business?
It's important that you answer this upfront as the ideas will require different levels. Some of them require nearly nothing, while others will require some time and some schooling. All of them are great ideas, but you want to pick something that suits your personality and what you're willing to put into it.
If you're not willing to go back to school or don't want to work closely with people, some of these ideas probably won't be your solution. Others will be a great solution. Being clear upfront with yourself about what you're willing to do and what you're not will help you find the best home business to start for you.
Understand What a Home Business Really Is
Many people think of a home based business as one that keeps them locked up at home – tied to a computer or desk. This is actually a misconception.
A home business simply means it's based from your home – that your primary location or office is your home. Your actual work can take you as far or as close as you want it to.
If you enjoy the idea of being home all of the time, you can certainly choose a business that does that for you. However, if you want to be free to get out of your house, there are businesses that let you do that, too. Now that we've taken the chains of misconception off, let's move on to some ideas to get your imagination rolling.
Small Business Ideas From Home
Below, you'll find several ideas that you can put into effect. If you don't find anything that suits you exactly, they should at least be able to get your creative brain muscles flowing.
1. Virtual Assistant
Many people imagine a virtual assistant as someone who answers the phone and emails for executives. While they can do these things, being a virtual assistant is actually a very versatile career.
Everyone needs help, especially when it comes to running a business. Whether it's a small business owner or a large corporation, people need help managing various tasks. Even busy parents consider hiring virtual assistants from time to time.
So what exactly would you do as a virtual assistant? Whatever your clients need that you're willing to do. In addition to answering phone calls and managing emails, you can offer the following services and anything else you can think of:
Scheduling appointments, from business appointments to dentist appointments
Shopping for gifts
Booking travel arrangements
Research for projects, blog posts, or business ideas and projects
Basic bookkeeping and data entry
Content creation
Service tasks
Website setup and maintenance
2. Sell Other People's Items
Have you ever been in a thrift store and saw something interesting and thought, I'd buy that if I had somewhere to put it or if I'd use it? I cannot tell you how many times that has happened to me. Sometimes, it's a beautiful picture. Other times, it's a piece of furniture or jewelry.
Here's the thing: you might not use it or have space for it, but somebody else will or does. You can buy it and sell it online, either through social media, sites like Amazon or eBay or even on your own website.
It doesn't just have to be thrift store or used items, either. You can purchase wholesale lots from various companies and resell them for a profit.
If you have daughters, they've probably been crazy about Beanie Boos or LPS at some point. And, if they're like my girls, they've probably made an Amazon list of their favorites. Most of the people that sell those items on Amazon purchase them as lots from companies like Alibaba. You can do the same thing.
And if you're thinking that you don't have the space to store items, that's okay. You can choose to be a dropshipper, instead. In this case, you still advertise the item, but the company deals with the storing and shipping of the items.
There are many similar business venture ideas you can run to make money!
3. Travel Planning
Have you ever planned a vacation? Especially one for more than two people? Ugh, it can be a headache – even more so when you simply don't have the time. Figuring out where to stay, how to get there, what's close by, and so on can take up enough time that a person can feel like canceling the whole trip.
That is exactly why many people pay someone else to do it for them. If you enjoy browsing travel sites, comparing hotels and condos, and finding deals, you can plan other people's travel for them – for a pretty decent fee. This is especially true if you can save them from the ridiculous fees of having to book on sites like Vrbo or AirBnb.
4. Event Planning
Planning an event falls into the same category. Whether it's a birthday party or a corporate function, it can be a headache. You can get paid to help people book venues, caterers, entertainment, and anything else they imagine.
As you can do this online, you don't have to leave your home. However, it is always helpful to be familiar with the cities you offer planning in, so consider taking trips to different locations to provide more personalized help.
5. Photographer
There are so many ways to provide photography services with a home business. You can sell your shots online through a wide range of platforms such as ShutterStock.
You can specialize your skills in a wedding, event, lifestyle, family, or another type of photographer and meet clients out somewhere. Another idea is to provide stock photos for websites, or you can put the images on T-shirts, coffee mugs, bookmarks, or anything else. If you love capturing images, determine what types of images you truly enjoy and find a way to sell them.
6. Massage or Physical Therapist
If you're willing to put in some time, you can become a mobile massage or physical therapist. Becoming a massage therapist takes less time, as you typically only need a certificate. When, in comparison, becoming a physical therapist requires a degree. In both cases, though, you can be in charge of your schedule while making some good money. It's worth considering if helping people is a goal of yours.
7. Printable Product Creator
Printable products are the bread and butter of many online businesses. Whether it's a planner, a chore chart, invitations, or wall art, printables are a great way to make money. The key to success here is in determining what everyone likes and is already buying on Etsy, and then creating a better one.
Think about planners, for example. There are so many out there, but there's not one that's perfect for everyone. I can't tell you how many times I have found awesome planners, but there is always something I would change about them.
It's not because they're bad planners – they just don't suit my needs perfectly. I always end up creating my own. You can do the same thing and sell them on Etsy or on your website. Your product will meet the needs of a certain group of people who will be happy to purchase it from you.
8. Tax Preparer or Accountant
Though some people can manage their own taxes and accounting, most people can't or simply don't want to. For someone who loves numbers and working on the debits and credits of companies, accounting might be the answer for you.
Of course, it does require a degree, so you should be sure you want to do it before dedicating time and resources. If going full-accountant doesn't sound appealing, you can still make money through tax preparation. You can typically receive training and certification for this in much less time.
9. Coach
What are you knowledgeable about that you would love to help others with? Fitness? Health? Organizing? Business? You can turn any of these things into a coaching business.
Some people provide their services only online, while others meet with people in person. In either case, coaching is a very lucrative career – one you don't need any special certifications for.
10. Personal Trainer
If exercise is your thing and you don't mind putting some time and effort into a certification program, you can become a personal trainer.
You can work solely online through videos and Zoom if you choose, and even consider uploading your videos to make money on YouTube. Or you can also work in gyms or meet people at their homes or in a community park.
11. Sell Your Creations
Are you artistic? Do you paint? Make stunning jewelry or beautiful woodworking? Are you great at calligraphy or hand lettering? Or do you have some encouraging or funny sayings that you can put on T-shirts and coffee mugs?
The beauty of the Internet is that there are billions of people from around the world on it, which gives you an incredibly diverse market. If you create and sell anything online, chances are, there's a group that will buy it.
12. Create a Subscription Service
A subscription service is anything you offer for a regular fee. Though subscriptions like Hulu and Netflix are probably some of the most recognized subscription services, they're not the only ones.
Just about everywhere you turn these days, there's a subscription service available – for everything.
Want to try out different coffees? There's Atlas Coffee Club.
Need shaving stuff? Hey, you got the Dollar Shave Club.
Like different makeup and beauty products delivered to your door? Ipsy's there just for you.
Do your kids love to create stuff? Kiwi Co has something just for them.
And let's not forget your furry friend – Barkbox has you covered.
As you can see, subscription services and boxes cover a wide range of needs and desires. And someone came up with those ideas. Someone thought that people would pay for the convenience and excitement of new things showing up at their door every month, and they were right. All you need to do is come up with an idea, get your products or services ready, advertise, and sell to take advantage of a million-dollar industry.
13. Writer
If you have a way with words, you have a ton of opportunity at your fingertips – literally. Writing is a gift that not everyone has. Some people do have the gift but don't have the time. So there's a huge industry for people who have the gift and the time.
You can write blog posts and articles for both small and large businesses, write grant proposals, be a book ghostwriter, and much more. There are many platforms out there to help you get a start. It will take a little time to build up to great money through these platforms, but it can get you some exposure, some practice, and some clarity on what you enjoy writing. Later, you can break off and do your own thing.
You can also start writing independently from a platform if you have a way to advertise your services and a portfolio. And, of course, if you don't want to write for other people, start your own blog or write ebooks. You can monetize your blog in many ways, and ebooks are easy to sell on sites like Amazon.
14. Property Manager
People all over the place own properties that they don't have time to manage. This includes everything from vacation rentals to regular monthly or yearly property rentals. They outsource tasks such as vetting applicants, advertising the property, having it cleaned, managing maintenance, evicting tenants, and more.
15. Real Estate Flipper
If you have some upfront capital, you can purchase real estate and flip it for a profit. This is one of those businesses that will require some time, of course, but you don't need any type of degree. You just need to have enough patience and resources to purchase, fix, and advertise the property.
As a disclaimer, property flipping is not as easy as it seems on TV. However, it can bring in some good money for you, if you're willing to invest.
16. Web Designer or Developer
Like writing and other tasks, most people don't have the time or sometimes the know-how to develop or design their website. These are two different things, as design focuses on the look and functionality, while development focuses on the coding aspect. In either case, people need help making it happen – and you can make a nice paycheck from providing either service.
17. Social Media Manager
Some people live on social media. Others don't have the time to be on there as much as they should for their business. If social media is a comfort zone for you and you can help create content, stay on top of communication, and keep the audience engaged, you can manage social accounts for businesses and individuals. You can either focus on one platform or provide a variety.
18. Become an Influencer
If you love social media but don't like the idea of managing someone else's accounts, consider becoming an influencer. You can earn money by influencing the buying habits of your own audience. Keep in mind, though, that you want to build a loyal following, which means you need to be loyal to them. Be selective in what products you push – don't just support a brand for the money. Aim only for brands you love yourself so that you can remain authentic.
19. Learn to Invest
If you actually like the idea of sitting at your computer, you can turn investing into a job. You'll need to learn about the market you want to invest in and how to move through the process. It will require some time and dedication, but it can help you reach your goal of working from home while making good money.
Disclaimer, investing is a risky activity and you are taking the risk to lose some money doing so. Do not invest without keeping in mind that you could lose all the money you put in this activity.
20. Record Audiobooks
You know all of those awesome audiobooks you listen to? Did you know that regular people get paid to read them? It's true. There are several services out there that pay everyday people to record audiobooks, and some people make a really good living from it. If you enjoy reading, this can be a great business for you.
How to Get Started
Once you have decided which business you want to start, it's time to get to work. You'll want to start with some more in-depth research about your business and create a business plan. Depending on the type of business you choose to start, you'll need to determine if you need a business license, degree, or certificate.
You also need to determine what tools you need. For some businesses, you might already have everything. For example, if you've chosen to be a social media manager or writer, the basic tools you need are a phone or laptop. If you already have these, you should be good to go. For others, you might need a website and other tools. In any case, make a list of what you need so that you can get started.
If you don't have the money to get started, that's okay. A personal loan can help you out. Sign up for your member key at Goalry to compare loans and even keep up with your business expenses.
Another important step is to set up a workspace. It can be as simple as a small table in the corner or an entire room in the home. The point is to have a space where you can work and store all of your work-related items. Plus, it could also save you some money on taxes if there is one space in your home dedicated solely to work. Check it out too!
Once you have all of these things in place, you can start advertising your services so that you can bring in some cash. You might be able to get started in a day, or it could take you several months. It depends on the business you choose and how much time you can dedicate to it.
Conclusion
Starting a business from home can be an exciting and lucrative endeavor, but it can also be a challenge. It's important to choose small business ideas from home that you love to keep you encouraged during hard times.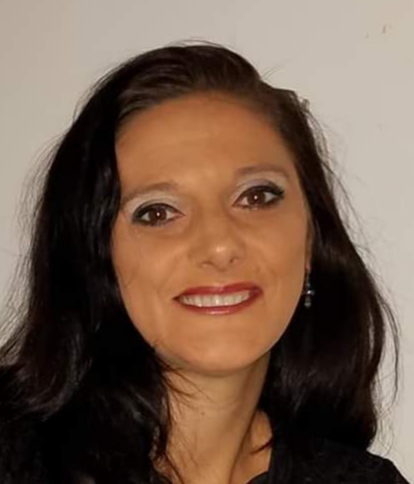 Brandy Woodfolk is an educator, home business owner, project manager, and lifelong learner. After a less than stellar financial upbringing, Brandy dedicated her schooling and independent studies to financial literacy. She quickly became the go-to among family, friends, and acquaintances for everything finance. Her inner circle loves to joke that she is an expert at "budgeting to the penny". Brandy dedicates a large portion of her time to teaching parents how to succeed financially without sacrificing time with their little ones. She also teaches classes to homeschooled teenagers about finances and other life skills they need to succeed as adults.
Brandy writes about smart money management and wealth building in simple and relatable ways so all who wish to can understand the world of finance.