How A Remote Job Gives You Digital Nomad Status 👩‍💻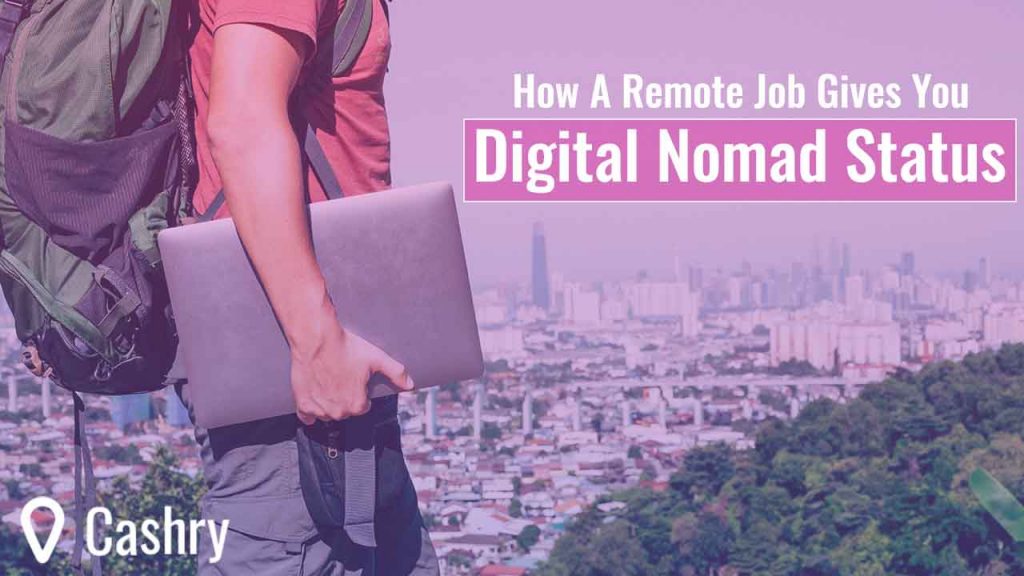 In the wake of COVID-19, you read a lot about remote job. It seems nearly every business has turned to remote hiring, remote offices, remote positions. Every person, it seems, has a virtual office and conducts work from home or on the road.
And what about that?
Can you really road trip while you work? Can you move to a foreign location and live on a nearly deserted island as long as it has the Internet?
Don't believe the hype. Read on to find out the real truth about working from anywhere as they put it.
What you should know about being a digital nomad:
1. You do your job during business hours
You actually have to get your work done during the business day just like always. Your deadlines stay the same. Nothing changes except for your work location. You still have to meet with people, but it happens via Zoom or Go To Meeting. So do the different conferences, except for the occasional in-person conference.
You need to start work by 8 am and the earliest you can stop work remains 5 pm. You still have to manage your productivity and finish all of your work on time. Location does not change any of that. Everyone else in the office still have deadlines and the projects must get completed on time.
2. Get equipped!
You need to own and use the proper equipment. That means you need a laptop, printer, and a high-speed Internet connection. If you want to travel while working, you need a portable printer and a national or international Internet plan. Your workplace typically does not provide these items. You also need a smartphone with an all-you-can talk, text, and Web plan.
3. Be self-motivated
Working from home or anywhere just isn't right for everyone. If you cannot stay on course, focus on yourself, and work without the input of other people, then working from home just is not for you. Rather than get fired, stick to your in-office job.
4. You still have an employer
Your employer, for as long as you remain, an employee has the right to observe your work. This means that if you use a tablet or cellphone from the office, they can monitor it.
However, if you quit your job and become an independent contractor instead, they no longer have the right to see what you do or when you do it. As long as you meet the deadlines, you keep working. The workplace gets no access to your system unless you actually have employment with them as an employee. That means they pay social security and payroll taxes for you, as well as providing workers compensation insurance. You have to pay for those things yourself when you work as an independent contractor.
5. You cannot actually work from just anywhere
Any and every location needs to have Internet and phone access. You can't just dial it in once per week. You'll need regular electricity, too, so that extended camping trip you want to take won't happen without either a vacation or a solar generator. You need electricity to run all of your equipment.
6. You still have to think of your family and kids (if relevant for you)
You need to provide an education for your children. If you want to pull them out of school to travel with you, you have to home-school them. That means you must both educate your kids in place of the instructors they would have if in school and get all of your work done during the business day. It is really tough to get both of those things done at once, so you might put off the work from anywhere idea until they graduate from high school.
7. You travel in chunks
That means you spend weeks in each location and travel slowly from one to the other since you have to get your work done. You work during the Monday to Friday work week and take the weekends for sightseeing. Regardless of where you travel, you have to work on the schedule of the office. That means you might end up in a hostel basement at 2 am in your time zone to meet with your co-workers in their time zone, where it is a lovely, reasonable 1 pm. That's not me saying that; that's from National Geographic and BBC Travel photographer Adonis Villanueva in his blog "Always Wanderlust."
8. Get an internationally recognized bank account
You need to deposit and withdraw money regardless of where you go. You must pay for hotels, hostels, etc. using a credit or debit card. Your workplace has to be able to pay you, so if you convince them to let you work remotely, you still have to be able to get the money that they pay you. Otherwise, how will you pay for travel? You won't get paid in cash by your remote employer or IC clients, so you need to avail yourself of an account that lets you access the money everywhere you travel.
Prepare yourself for the fees to use foreign ATMs and to conduct bank transfers. You can learn about traveling while working and how to pay for it, plus money management tips by registering for a member key at Goalry. You can learn the many ins and outs of earning, investing and managing money for free and also find great recommendations for high-interest-yield bank accounts.
Takeaways
Let me say it again. The part that most people misunderstand is that whether you work from home or while traveling, YOU HAVE TO MAKE YOUR DEADLINES AND YOU HAVE TO GET YOUR WORK DONE. The people who do not do that get fired and they have no money to travel.
Now that I quoted a fellow journalist who chose the virtualized work life, I'll tell you from my own perspective that working from home works much better than working from anywhere. I have done the travel while working via my virtual office and I must admit that remaining in one place makes it easier.
You can organize better and spread out. You know the neighborhood and can take a break for a walk when it's dead or when the other runners or race walkers do so you can see people. Indeed, seeing people might not seem really important to you for the moment, but you will see that staying in front of your computer all alone can become really hard. Believe me.
Some people get cabin fever when they work from home. Some individuals love solitude and think it is perfect. I belong to the latter category. My once per week foray into the neighborhood for shopping and potentially, Starbucks or a kolache, suits me fine. I'd rather write anyway.
You could also consider…
Working on the road means you typically cannot work while in transit. I can tell you that if you take Greyhound or Amtrak, you can make the most of your travel time since you'll have your own electrical outlets, and they provide WiFi. Both companies updated their transportation in the past three years and the sleeper seats work well. You get more legroom in both than you would ever get on a plane. Even in first-class, the legroom isn't equaled by what you get on the bus or train. Speaking as a person with long legs, this matters on long trips!
Also, you can get up and walk around. You can go to the dining car on an Amtrak train and enjoy a meal. If you want to socialize, during the evenings, they typically screen a film on the train in the entertainment car. You'll usually find them showing a recent flick of PG-13 or R rating. If you need privacy, instead of traveling in coach, you can get a sleeper room, which lets you close the door and shut out the rest of the world. In many cities, the depot for both companies is the same, which makes transferring from one to the other ideal.
Remote work, which means the same thing as virtual work or online work or working from home, requires discipline, drive, and ambition. You need to really want to succeed and focus on work during the workday. This proves really tough for some people who grew accustomed to having an office full of people. If you really need watercooler moments or coffee breaks with the office gang, then remote work probably isn't your thing. On the other hand, if you love solitude and want to sit and work silently and productively for hours on end, remote work could suit you perfectly.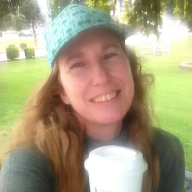 Carlie Lawson writes about business and finance, specializing in entertainment, cryptocurrency and FOREX coverage. She wrote weekly entertainment business and finance articles for JollyJo.tv, Keysian and Movitly for a combined seven years. A former newspaper journalist, she now owns Powell Lawson Creatives, a PR firm, and Powell Lawson Consulting, a business continuity and hazards planning consultancy. She earned BAs in Journalism and Film & Video Studies from the University of Oklahoma. She also earned her Master of Regional & City Planning at OU. Her passion lies in helping people make money while reducing risk.