What is a Payday Loan and How Does it Work?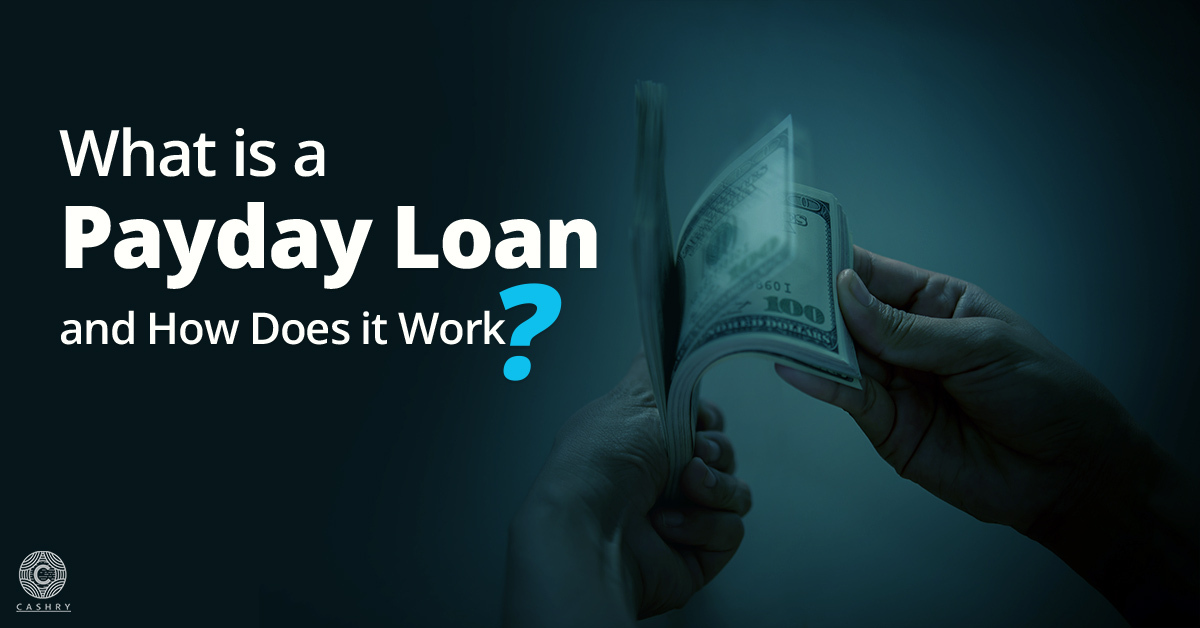 Most people have found themselves in a financial bind at one point or another. We may need an extra hundred dollars or two until our next payday. We may also have a utility bill that needs to be paid or perhaps even rent or your mortgage. Regardless of the reasons, when your obligations are placing stress on you it's natural to look for solutions. Payday loans are small loans that can usually be obtained quickly and easily. When used properly, they can help solve small financial problems until your next payday.
However, when they are used incorrectly, they can set you back financially. Then they create a financial burden that can last for months. If you're interested in a payday loan its best to understand how they work. Plus understand how to properly use them before you apply for one. Education will keep you from falling into a financial nightmare and help you benefit from them without risking financial loss.
The ABC's of Payday Loans


A payday loan is a small unsecured loan that is intended to be repaid on the borrowers next payday. However, the pay date may be different from the borrower payday if its been negotiated and agreed upon between the borrower and the lender. These loans are usually small, meaning five hundred dollars are less, even though they can be more.
These loans can also be referred to as small cash loans, short term loan lenders, and fast payday loans. They are generally based on income and a persons ability to repay the loan instead of a person's credit score. However, a payday loan can be based on credit. Payday loans are convenient because many lenders have an online presence as well as a storefront.
This means that you can apply for these loans from the comfort of your own home as well as in person. Some payday lenders operate online exclusively.
How do they differ from conventional loans?
These loans differ from conventional loans because they often have easy qualifying terms. Plus borrowers are able to get the funds they are seeking quickly. They are designed to provide a financial respite until your next payday when the interest and the loan itself is supposed to be paid in full. These types of loans can be extremely helpful. Especially if you fall short before your payday and have financial needs that must be met.
Having access to quick cash may be the difference between incurring finance charges on a credit card or late fees on a utility bill. These loans can meet many different financial needs in a pinch and have some advantages of conventional loans. One of the benefits of a payday loan is that they allow you to go into debt for a short period of time, your next payday, yet gives you access to the short term funds that you need right now.
What are the Requirements of a Payday Loan?
Payday loans don't have a lot of requirements. However, there are a few that are firm. You must be eighteen years old in most states and have an open active checking account. You must also be able to show proof of your income. Some lenders may also require that you have a direct deposit as well. Self-employed people or people that are paid in cash may have difficulty securing a payday loan. Indeed it may be hard to show proof of income. However, the requirements will vary from lender to lender. Generally, the basic requirements are the same from one lender to the next.
If find a lender online, you may be required to submit your bank information as well as identification and any other materials that may be requested by the lender. More often than not, the lender will collect all of this information from an online application. If they need more information they may call you to get more information or have you fax any required materials to them. The steps are generally as follows:
Fill out an online application.
Provide information about your employment.
Provide information about your next pay period.
Answer questions regarding your military status.
If you apply for a payday loan at a storefront, you may have to bring copies of paystubs, your identification, and any other requested materials. You may also be required to leave a check from your bank account. Most payday lenders will directly deposit funds into your account, however, a lender that has a storefront may give you the money in person.
Why Would a Payday Lender Deny My Loan Application?
It's not difficult to get a payday loan, however, there are a few reasons why you might be denied for one. Self-employed people have a unique struggle because they work for themselves and it's not always easy to prove income.
Fortunately, many lenders will take income tax records which can be extremely helpful when it comes to proving income. However, if you haven't filed your income tax or you're someone who gets paid in cash, your loan application may be rejected. Many payday lenders base their decision to extend a loan on a person's ability to pay it back. However, the reasons for a denied loan application don't stop there.
You may be denied if you've taken out other payday loans and failed to pay them off. Of course, most payday lenders would look at you as an obvious risk. Some lenders will deny a person who has had a bankruptcy as well. People who are unemployed will more than likely be rejected as well. Of course, if you fail to meet the minimum basic requirements, which include a checking account, you will more than likely be denied.
Other reasons a payday loan application may be rejected include:
You have an unstable or inconsistent income.
You've taken out one or more payday loans in the last ninety days.
You're using one payday loan to pay another.
You have several recent overdrafts.
You've made payments to gambling organizations.
You have too many loan inquiries on your credit report.
Payday lenders are similar to conventional lenders in that they pay attention to habits, circumstances, and situations that may prevent you from honoring the terms of a loan. This is why unstable income, unemployment, and numerous payday loans show up as red flags to payday lenders. They want to know that they will get their funds back. As a result, their evaluation process attempts to measure the likelihood of your ability to honor small cash loans. Even payments to gambling organizations may make you look like a risk to a payday lender. A gambling habit may suggest that you are unable to responsibly handle your money.
The Pros and Cons of Payday Loans
The benefits of payday loans are fairly easy to see. Payday loans give you access to funds quickly and relatively easily. However, the drawbacks may not be as easy to see. Payday loans are high-interest loans that can have an interest rate that's as much one hundred percent or more than the original loan.
This means that it doesn't take much for the interest and fees to quickly add up and create a lot of debt in a short amount of time. These loans are meant to be convenient but short term. The savvy borrower must understand that and adhere to those guidelines. If you treat a payday loan like a conventional loan and pay it off slowly, you will find yourself paying back as much as four hundred percent more than the original loan amount in some situations. Some lenders may have even higher interest rates as well.
The drawbacks are the short terms and the high interest rates, both of which can land you in a world of financial trouble. Make sure that you understand the difference between a conventional loan and a payday loan and act accordingly.
I Have a Payday Loan…How Should I Manage it?
Once you've been approved for a payday loan and have received your funds, mark your calendar for your next pay date. If you've signed an agreement that will allow your lender to debit your account, make sure that the funds are available on the agreed upon date. If you don't, you run the risk of incurring bank fees and possibly fees from the lender. Ultimately, this costs you more money which is a set back because your payday loan was supposed to help you overcome a small financial setback. If you're incurring more fees on top of your loan payment you're working backward. In addition, you should always anticipate when you plan on paying the loan off in full if you're allowing it to renew or rollover.
Keeping an eye on the interest and the cost of renewing your loan should serve as motivation to pay it off because payday loans are expensive. The interest and fees can rack up quickly, creating unanticipated debt that you're not prepared for. Stick to your payment schedule and honor the terms of your loan to avoid paying more than you're supposed to. Simply speaking, you can get the best out of a payday loan by following a few simple guidelines:
Make your payments as scheduled
Follow the terms of your loan.
Avoid renewing or refinancing your loan and pay it off. It will save you money.
What If I Can't Pay Back My Loan?
Life happens. There are circumstances beyond your control that may make it difficult to honor the terms of your loan. You may lose your job or have to care for an older relative and the cost may make a dent in your finances. There are many things that can happen that may make it difficult to pay back your payday loan. Often when you find yourself in an extenuating situation and are unable to pay your loan back, several things happen.
The lender will attempt to debit your account or send you letters and call you to get the money you owe. However, if these attempts are fruitless they may take you to court and have your wages garnished. The outcome can be quite scary and jeopardize your lifestyle and stability. If you are someone that has a family, these extreme measures can make it difficult to care for your family properly. Plus, on top of all these struggles, your credit will be negatively impacted and may affect your ability to get loans and other items in the future. A loan that goes into default can really wreak havoc on your life and your credit.
This is substantial when you consider that a small loan has the ability to do so much long-lasting damage to your financial well being. Be proactive, follow the terms of your loan to the best of your ability.
Avoid Problems…Talk to Your Lender in Advance…
If you find yourself in a negative financial situation that can't be helped, talk to your lender as soon as possible. In fact, it's best to reach out before your next due date. Although a lender isn't obligated to amend the terms of a loan, many lenders are willing to work with borrowers who show a true interest in honoring their financial obligations. Most lenders would rather collect the money owed rather than refer you to collections, even if it means they will get their money back at a slower pace.
A lender may be willing to grant you an extension or rewrite the terms of your loan. It's important that you show that you are serious about paying off your loan. Many lenders will work with you and allow you to adjust your payments so that you can meet your financial obligation. However, you should keep in mind that a lender isn't obligated to work with you if you default on a payday loan. This means that you may be unsuccessful in your attempts to renegotiate your payday loan. However, you should always try.
What Defines an Attractive Payday Loan?
Payday lenders continue to pop up everywhere. You can find them online and many have storefronts too. As a result, it can be difficult to determine what's important when it comes to choosing a lender who will provide the best lending experience. However, there are a few guidelines that can help you to navigate this vast sea of payday lenders. So, what defines an attractive payday loan? First of all, security becomes extremely important when you're dealing with financial issues. This means that online lenders need to have secure sites that have "https" in their web address. They should also have several layers of security that include encryption. You want to be sure that your identity and financial information can't be leaked for online predators to take advantage of.
The Convenience Factor
Convenience is also a factor when it comes to a payday loan. The application process should be transparent and easy. The directions should be clear. Plus, there should be more than one way to access a payday lender. Lenders that have both a storefront and an online presence are a perfect example of this concept. The easier you make it for a borrower to contact you and access your services, the more attractive you will be to most potential borrowers. convenience and security rank high with most potential borrowers. These are perks that make the borrowing process quick, easy, and secure.
Payday loans can be extremely beneficial when you're in a financial bind and need money yesterday. However, they should be handled with caution. Do your research, pay attention to the terms, fees, and interest rate of a loan. It's also important to understand the differences between a payday loan and a conventional loan and handle them the way they are supposed to be handled.
Conventional Loans
Conventional loans tend to have a much lower interest rate and longer terms which gives you a lot more time to pay them off. They are different financial products from a payday loan and a rem ent to be handled differently.
Payday Loans
Payday loans are quick and easy help in a financial bind. The amount borrowed is usually much smaller than conventional loans. They are designed to be acquired quickly and paid off easily as well. When they are handled properly these loans can save the day and help you to meet many short term financial goals.
Final Thoughts
As a borrower, it behooves you to know the difference between conventional loans and payday loans and pay these short term loans off as quickly as possible. They accrue interest and fees quickly the longer you have them.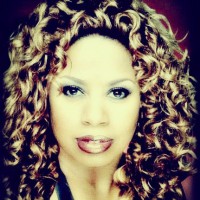 Nwayita Perry is a personal finance writer who knows the value of getting the most out of her dollars. She understands that financial savvy is the key to making her budget stretch. She takes pride in sharing her financial planning and spending advice generously and prolifically. Her passion lies in helping millennials, as well as people of all ages and from all walks of life, develop rich habits they can use for life.