A Course On The Best Credit Cards for Students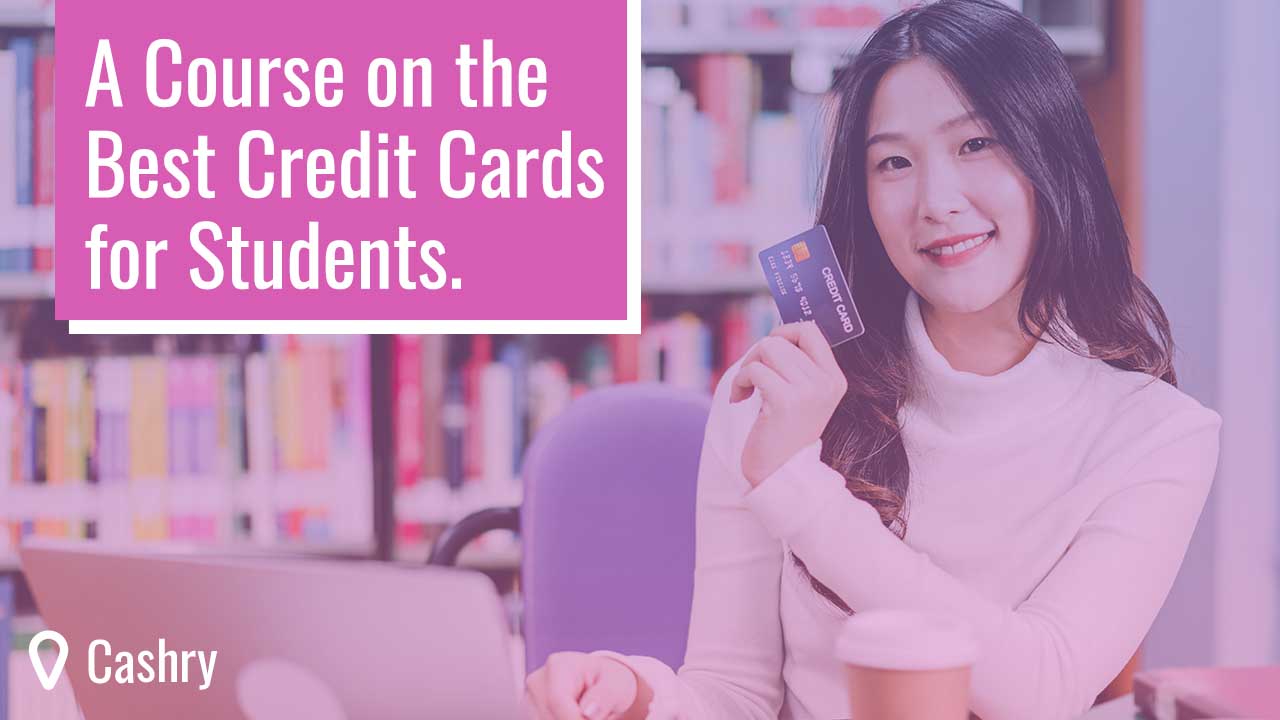 Let us face it, when you are a student you are thinking about your plans for your Friday night. You are not thinking about what are the best credit cards for students. Even if you do not give it so much importance, having the right cards could make your life easier.
Before Talking About the Credit Card: Terms to Be Understood
Since you may be new to the world of credit cards, you should learn the most critical terms associated with credit cards.
APR (Annual Interest):
The APR refers to the annual interest with which your credit card determines the financing cost you owe the credit card company. This interest is given in annual terms. However it is actually accrued on a daily basis. (except during the grace period before your payment date)
Current Balance:
It is the accumulated amount in your last payment cycle which you have to pay before your next payment date. Otherwise you will start accruing interest on this amount.
Financing Cost:
It is the interest cost on your current balance. EX: If you have an APR of 15% and an unpaid balance of $1,000, then every day you would accumulate about $0.41 in financing cost. This would be added to the amount of the following day. That is, your new amount would be $1,000.41 on which the new financing cost of the following day would be calculated.
Payment Date:
This date refers to the day you have to make your payment for the last card cycle expenses. After this date, the unpaid accumulated amount of your last card cycle will begin to accrue interest.
Grace Period:
The grace period refers to the period between the beginning and end of your card cycle and your next payday date. All the expenses you make between those dates will not accrue financing costs since you are in your grace period. After the day of your payment date, you will start accruing interest on the unpaid balance of your last payment cycle. This is usually a 21-day grace period.
Minimum Payment:
The minimum payment, as its name says, is the minimum that each card asks you to pay each month so as not to be late. This payment change depends on the balance of your card. If you do not pay at least the minimum before your due date, you could be penalized. If you only pay the minimum, it can get you into debt management problems, since you would be accumulating a lot of interest on your balances.
Cycle and Date:
This date refers to the day your card spending cycle ends. Normally the cycle of a card is 30 days. Everything you spend within this cycle has to be paid before the next payment date. Otherwise it will accrue interest on that balance.
TIP: The most important thing you need to understand here is that any part of your balance that you do not pay after your payment date will accrue daily interest (your APR divided by 365).
Choose the Best Credit Cards for Students
The Benefits of a Good Credit Card:
The biggest benefits are:
They make your payments easy in case you run out of cash.
They help you start building your credit history. This is really important and will help you qualify for good car loans, home loan terms and so much more.
Earn up to 5% cashback on purchases (if you paid cash you would be losing this opportunity).
Many credit cards offer a welcome bonus (some up to $300 terms and restrictions apply).
Which Credit Card Should I Choose as a Student?
If you are a student (citizen or international) or a parent considering the best credit cards for students, there are several options to consider. Credit card companies work with students even if they do not have credit. But you have to choose the right card. Let us look at several cards taking into account several factors such as:
The annual cost
Best offers
Introductory & General APR
Potential co-applicant requirement
And so on…
1.
Deserve® EDU Mastercard® For Students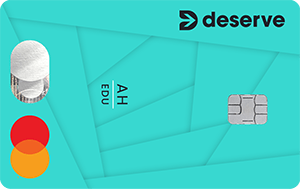 This card is an excellent option for international students or American students who do not have an established credit history or a co-applicant available. It also comes with many extra offers like free Amazon Prime and $0 international extra costs.
Annual Cost: $0
Deposit: $0
Introductory APR: N/A
General APR: 20.24% variable APR
Offers: Unlimited 1% Cash Back on all your purchases (they also offer Amazon Prime for free – up to $ 59 total)
Type of credit: You do not need to have established credit.
International Extra Costs: $0
Requires Co-Applicant: None
2.
Petal® Visa® Credit Card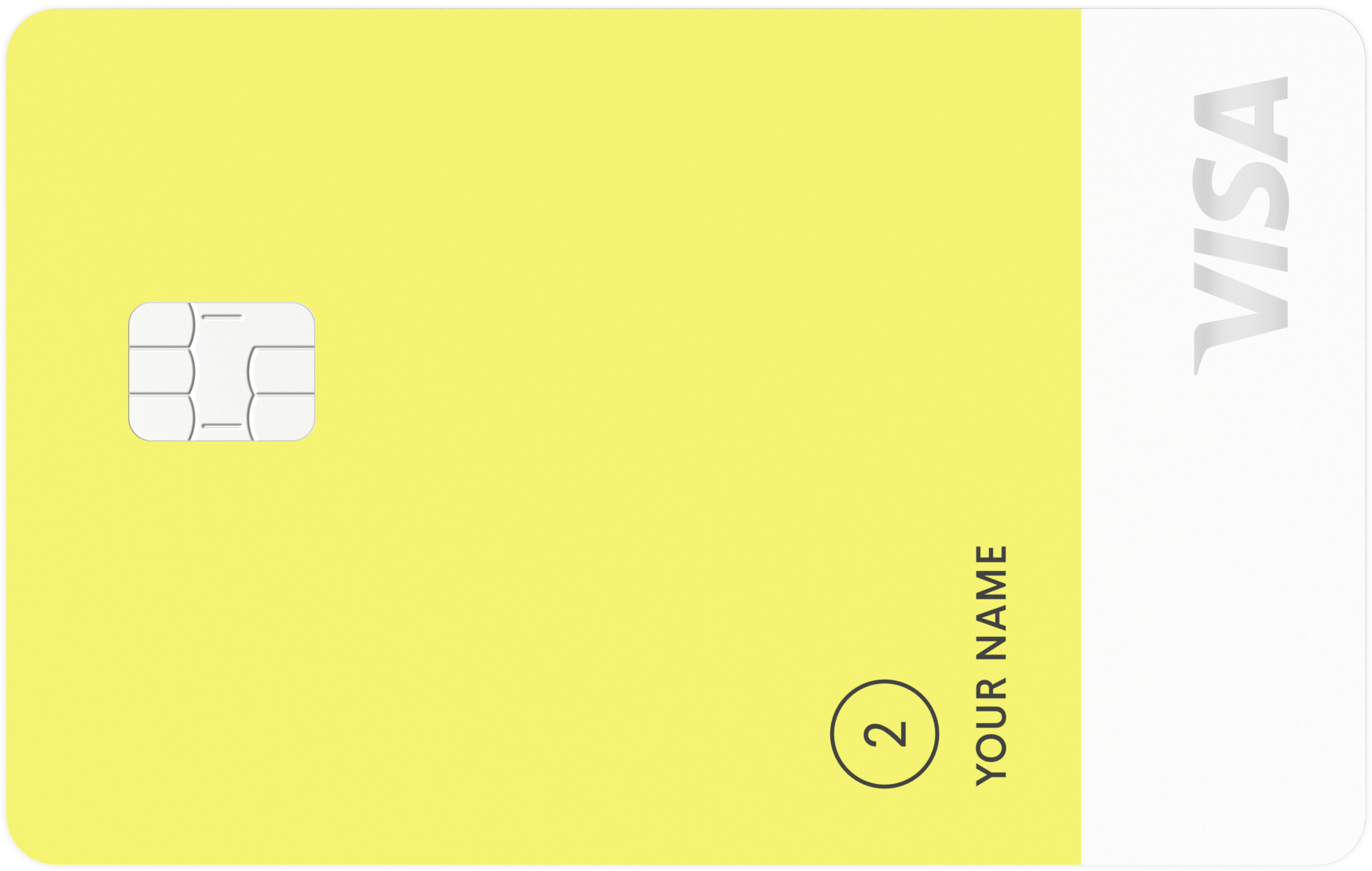 This card is another good option for students who do not have a credit history and prefer a card without penalties for late payments.
Annual Cost: $0
Deposit: $0
Introductory APR: N/A
General APR: 14.74% – 25.74% Variable APR
Offers: 1.5% Unlimited Cash Back on all your purchases
Type of credit: You do not need to have an established credit
International Extra Costs: $0
Requires Co-Applicant: None
3.
Discover It® Student Chrome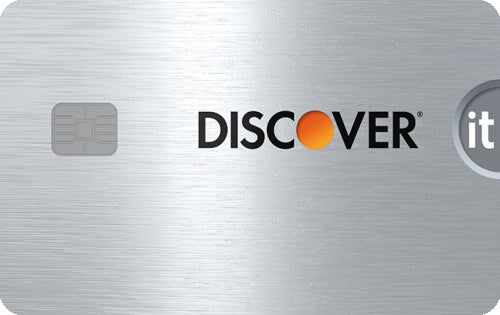 This is another interesting option for students. Although it does not require perfect credit, it does have more restrictions than the first 2 options on this list. Discover cards also have the problem that they charge extra international costs, but they are still not accepted in many countries. Mind you, the 0% introductory interest makes the card more attractive.
Annual Cost: $0
Deposit: $0
Introductory APR: 0% for 6 months.
General APR: 19.49% variable APR
Offers: 2% limited cashback up to $1,000 and then 1% unlimited cashback
Type of credit: You do not need to have established credit.
International Extra Costs: $0 (but it is not accepted in many other countries outside the USA).
Requires Co-Applicant: On some occasions, if required.
4.
Opensky® Secured Credit Card Visa®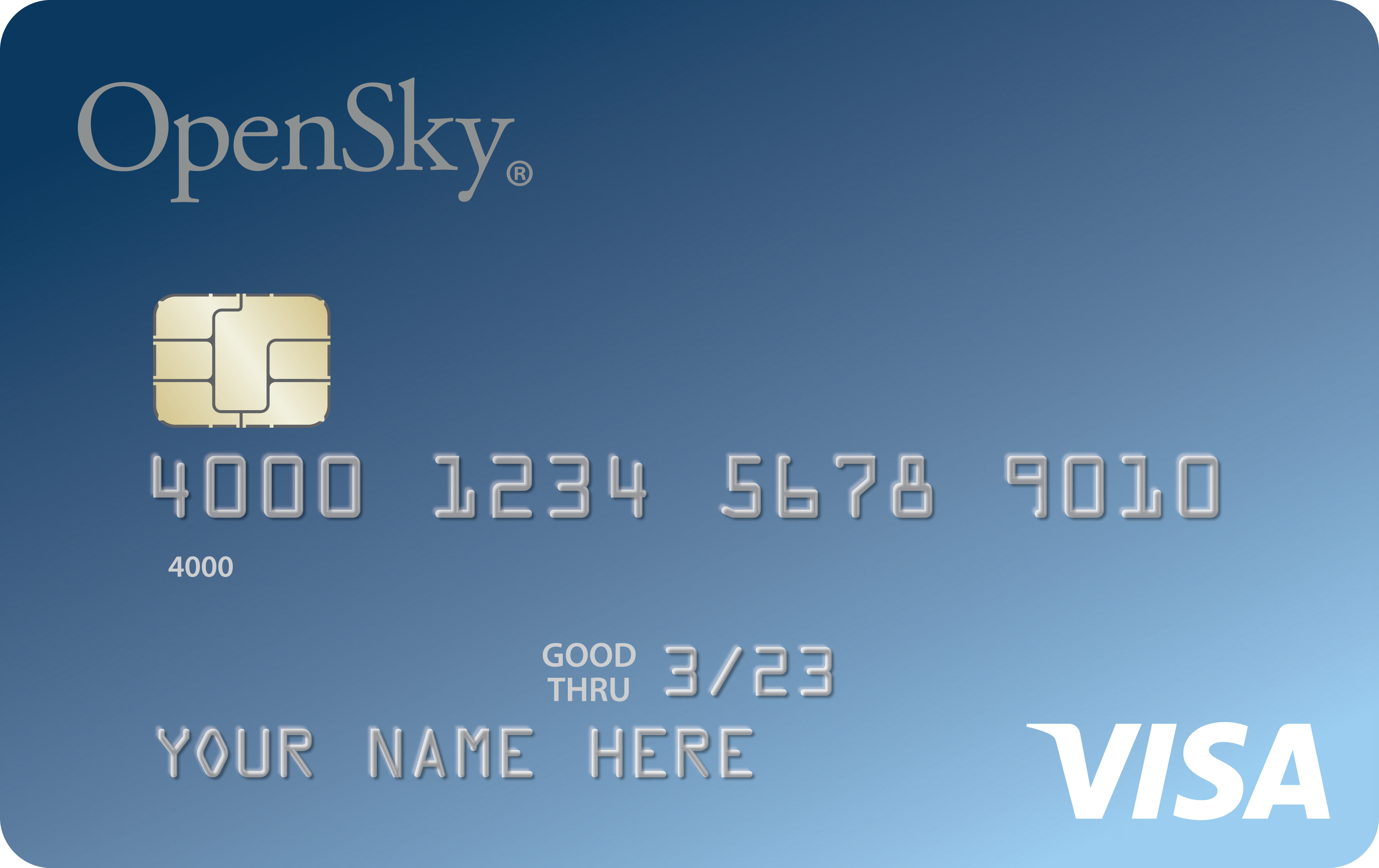 This is a secured or guaranteed card, which means that it requires a deposit in order to be opened. This is a good option if you have bad credit or were denied the options above. The secured cards will allow obtaining a credit card which can help you to establish and improve your score.
Annual Cost: $35
Deposit: $200- $500 (the amount you put as a deposit becomes your line of credit – the deposit is refundable).
Introductory APR: N/A
General APR: 18.89% variable APR
Offers: They do not check your credit and the deposit is refundable
Type of credit: All types of credit (bad credit also qualifies)
International Extra Costs: Yes – see terms and conditions
Requires Co-Applicant: None
---
Key Points You Should Understand About These Cards
Annual cost refers to the cost that the card charges you per year simply for keeping the account open. Usually, the cards that charge an annual cost are the ones that offer the best deals (like triple miles for every $1).
TIP: Calculate the offers offered by each card well, but it is usually better to opt for a card without an annual cost. Many offer cards at no annual cost.
2. Introductory APR versus Regular APR
You have to be very careful and understand the difference between introductory APR and regular APR.
The introductory APR offers 0% APR limited for 12-15 months. This allows you not to accrue interest on your balance for the duration of your introductory APR (you always have to make your minimum monthly payments).
The regular APR refers to the interest after your welcome offer is completed. This interest is normally 10-35.99% APR (depending on the card and your history). This interest normally accumulates on your balance. If you forget to make your minimum payments or your credit gets worse, your regular APR can go up.
TIP: Although not all cards offer introductory APR offers, these can help you make purchases with your cards without accruing interest for several months. Of course, be very careful, credit cards are betting that you will forget the date that your introductory APR ends in order to be able to charge you the regular APR on your balance to date. That is why it is recommended that you remind yourself when your credit card offer ends.
Indeed, once the period ends, you will be charged the new APR rate on any unpaid balance on the card! That is why you should remember the date your introductory APR ends to make sure you have no unpaid balance on your card on that day.
3. APR and Arrangement Costs
As mentioned before, your overall APR can go up in case you fall behind on your payments. Apart from the fact that your APR can increase, your card can also charge you late fees. Always set reminders to pay your cards on time.
Credit cards not only have the advantage that they help you facilitate payments and create credit, but you can also have the following "rewards" by using them:
Miles: Several cards offer 1-5x miles for every $1 you spend using your credit cards. You can use these miles to spend on flights and hotels.
Cash Back: Many cards prefer to give you the money directly so that you can use it in whatever you want. There are cards that offer up to 5% cashback on purchases you make through the cards.
Good Grades: There are certain student cards that will give you up to $20 a year for 5 years if you maintain a GPA above 3.0.
Welcome Bonuses: Some cards offer welcome bonuses simply for activating them. There are cards that offer up to $300 of a welcome bonus.
Tips to Save Money On Your Cards
If you want to get the most out of your credit cards, the following tips are recommended:
1. Always Pay Your Balances In Full:
Whenever possible, pay your monthly balance in full. Doing it this way will help you avoid unnecessary costs in interest.
2. Never Forget To Pay Your Balance:
Every month you have to pay at least your minimum payment, before the payment date. If you forget to pay your card on time you could be fined $20- $50. Then your APR could go up and your credit could be affected.
3. Report Your Grades (If Applicable):
Several cards, such as the Deserve ® EDU Mastercard ® For Students, offer up to $20 a year for 5 years for each year your grades are above 3.0 GPA.
4. Use A Co-Debtor With Good Credit:
Many cards do not require you to have established credit or a co-debtor. Although they are not required, as long as you have a co-debtor with good credit, it is a good idea to put the person on the application. This could help you receive better offers and interests.
5. Consolidate or Refinance Your Cards:
In the event that you see yourself accumulating a high balance in one or more cards and you feel that your interest begins to drown you, debt consolidation or refinancing your cards with a lower interest personal loan can help you. These options can add all your payments to a single reduced one with a fixed interest/cost.
6. Keep Your Accounts Open:
Even if you no longer use certain cards, as long as you have a good payment history, it is a good idea to keep the accounts open. You do not need to have a balance on these cards, but by keeping your accounts open, you have more sources that report your credit positively.
Conclusion
Having a credit card as a student is critical to building a credit history. This will help you qualify for better interest and financing terms in the future (mortgages, personal loans, car loans, cell phone plans, etc.).
Credit cards also have other benefits like extra miles, cashback up to 5%, welcome bonuses up to $300, theft protection, and more.  If you want to learn more about the best credit cards for students, visit the Goalry platform and discover it among many other useful personal finance tips!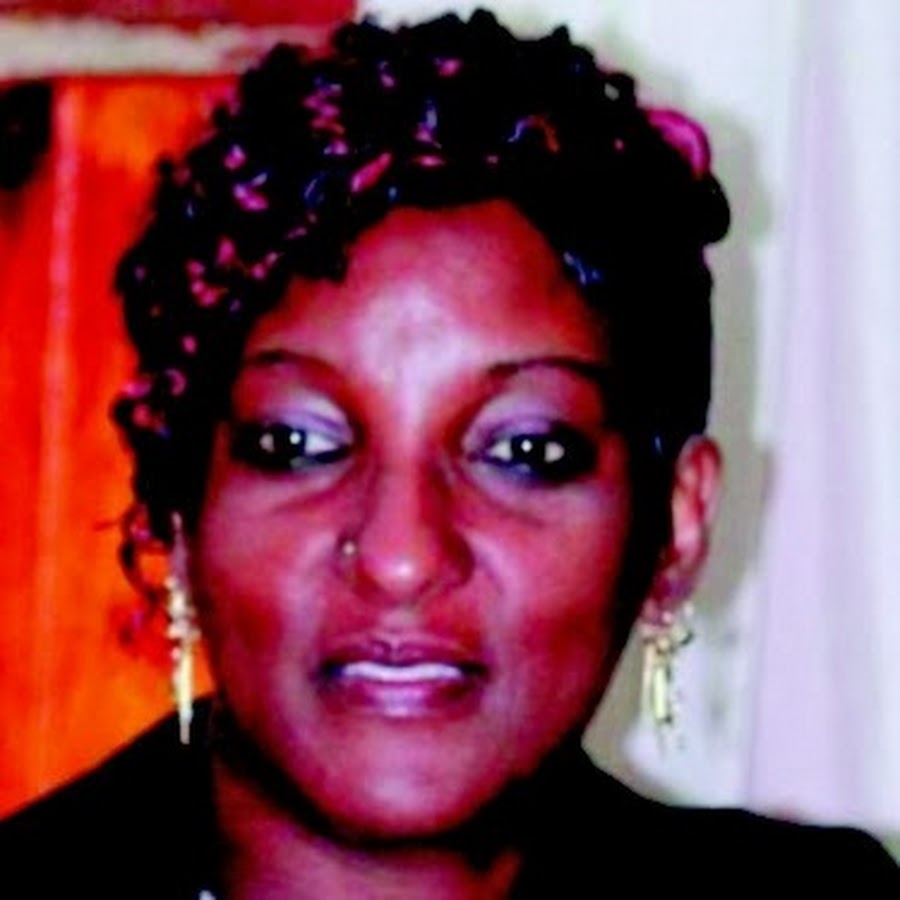 Cheryline Lawson is a personal finance writer who lives in Fort Lauderdale, Florida with her husband and two boys. She has worked as a mortgage broker and loan processor in the most recent past. She shares a lot of her experiencing in financial planning, real estate investing and budget advice with national media outlets like GoBankingRates, Intuit, Bustle, Buzzfeed and CBS News. Ms. Lawson is a graduate of Broward College in Florida. She came into her own as a mortgage broker after realizing so many people need help to get into their first home. She has a passion for helping others, especially those who need financial advice to use in their daily lives.