Best Finance Instagram Accounts That Deserve Thumbs Up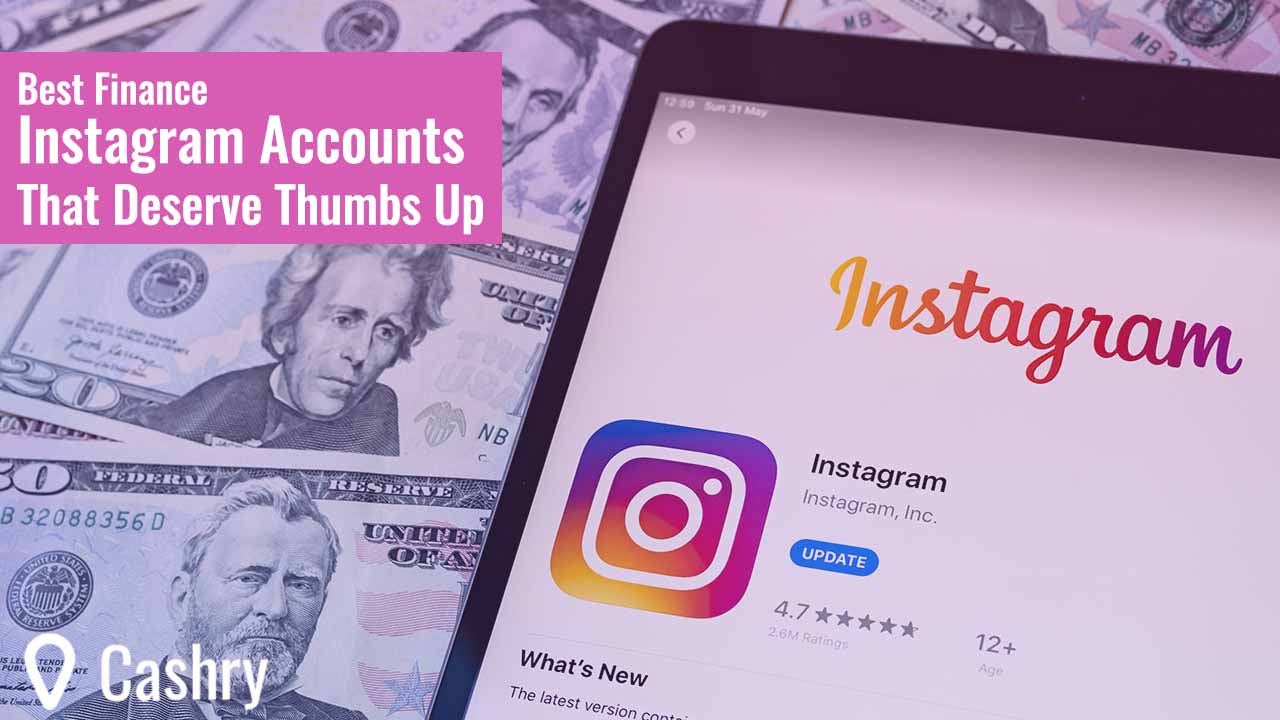 When you think of places to earn a financial education, you might not think of Instagram, but the social media platform spawned several helpful accounts. Everyone from Yahoo Finance to your local credit union has created an account and they focus on finance. That doesn't make all of them helpful.
What Does Make a Financial Instagram Helpful?
Before you dive into an account or hit the follow button, look for a few things first. This helps you determine whether the finance Instagram accounts offers a good quality set of posts or if it will just result in wasted time. Time is money, so you need to prioritize it, too.
Okay. There's something. Look for an Instagram account that drops that type of advice.
Regular posts – at least weekly
No spam
Actionable posts that help you solve a problem or do something new
No advertisements
No paywall
Let's look at each of those criteria separately. I can tell you my favorites, but you will spot other accounts and need to know how to tell the junk from the gold mine.
Regular Posts
Sure, sometimes an instructional Instagram needs to break from regular posts, but you should find a significant number of posts provided at a regular interval. Weekly posts work best for a finance instagram accounts because that gives you time to implement its advice.
No Spam
Quickly click on a few of its posts to see the full graphic. If every one of them consists of the same ad or hawks the same product, you found a junk account. Report it as spam and move on.
Actionable Posts
The point of finance Instagram accounts is to provide instructional information. It's a blog, but a photo-centric one. The post should explain how to do something. The great thing about this social media platform? You can only write a short post, so these blogs make for a quick read and always have a smashing graphic with them.
Say No to Advertisements
If nearly every post consists of an advertisement, you found a spammy account. If the graphics seem helpful, but the text posts all direct you to "click on the link in the bio," you can rest assured that the link in the bio takes you to some excruciatingly expensive website that's probably a rip-off.
No Paywall
You see these on Instagram and YouTube. The graphic looks helpful or genuine, but as soon as you click it, you're redirected to a link to a paywall. "Click the link below for the full stream." Argh. Give me a break! Report these accounts and move on.
Come on, Carlie! Give me the good stuff.
Oh, okay…
The Good Stuff
You'll find it imperative to pick and choose good finance Instagram accounts. The platform lends itself to getting sucked in totally. Since you can now shop directly from posts, I prioritize those that lend you a hand with great advice that remains totally free.
Here's My Shortlist of the Top Four Finance Instagram Accounts
Some you won't find on any other list.
1. The Finance Bar


The account refers to the individual running it as a "Financial Consultant," and its inviting tagline of "Your journey to financial wellness begins here." does make you want to read on, because who wouldn't want that? It also lets you in on how it has advertised itself by mentioning that it is the same The Finance Bar you've seen on @Forbes @Essence @MSNBC @nytimes @wsj. That means the organization behind the site has some advertising money behind it.
Awesome advice: Start a money journal that gets you back to visualizing what you want out of life.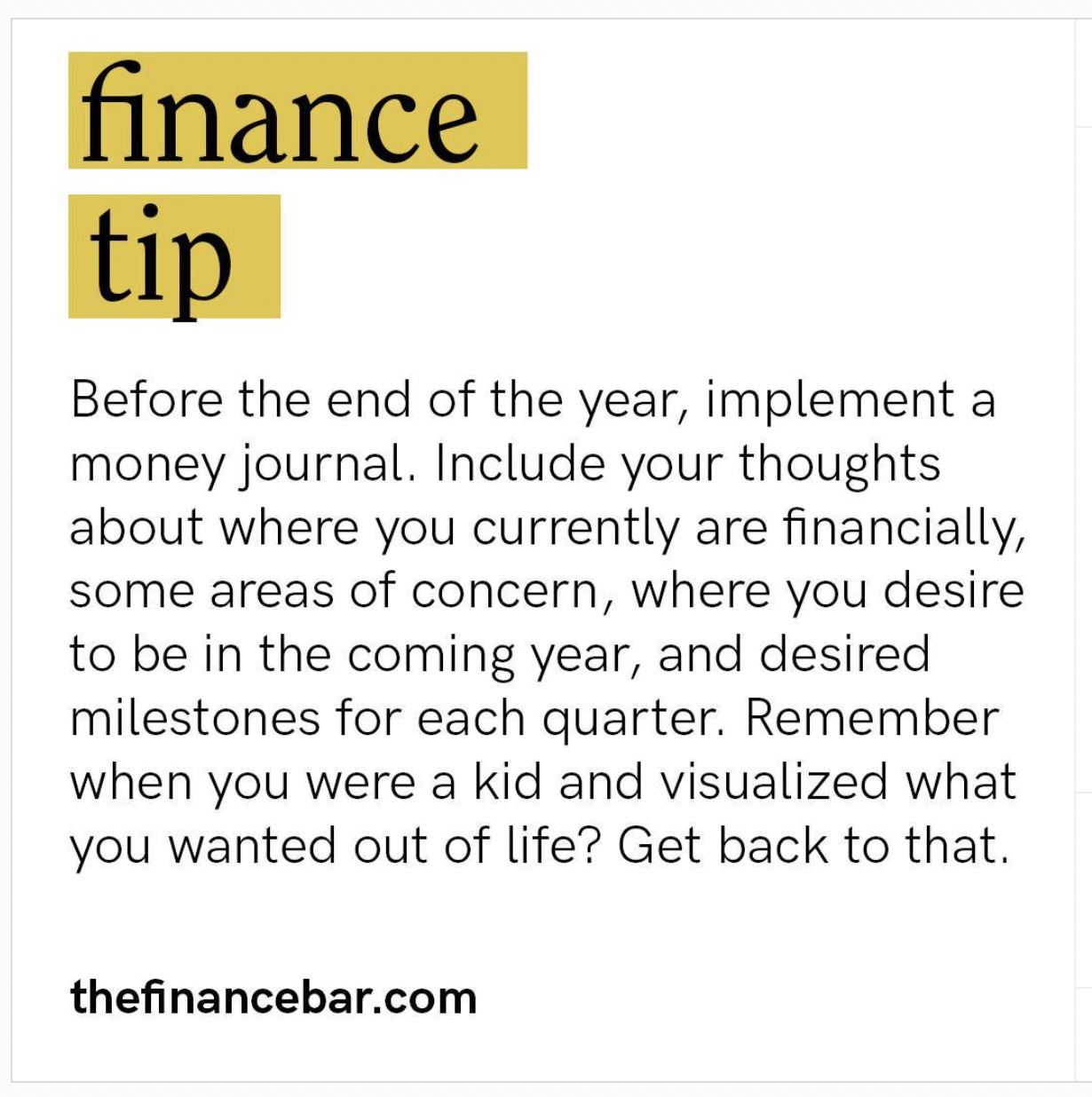 As this post points out, we did this naturally as kids and we can use the same techniques as adults in an adulting manner. Remember when you envisioned yourself as big and badass and capable of anything? When we were children, we did that. Until I read Coach Bobby Stoops' book, "No Excuses," I thought it had just been my friends and I who did that, but as it turns out, the entirety of the Cardinal Mooney football team did it, too. While my friends and I envisioned our future selves as professional models, actresses, and writers, that high school football team took inspiration from the then Barry Switzer-led Oklahoma Sooners. Rather than pretending to be some person any of us weren't, we visualized ourselves as being like those we looked up to in life.
Those football players wanted to be big and badass and built like brick houses, but they were in high school, and that fixed that. Thinking as if they were already the size of the linesmen on the Sooners, though put them in the right mindset, and they did learn to hit like the big guys. (You might have guessed, the technique worked out for my friends and me, too, since you're reading this.)
Not only do you start thinking positively again and envisioning a successfully, financially sound future for yourself, you put it down in writing. That helps you remain accountable to yourself.
2. Clever Girl Finance


The account refers to the account focus as "Education," and its inviting tagline of "Empowering women to achieve financial wellness! Founded by @bolasokunbi." does make you want to read on because – again – who wouldn't want that? When you see the line "Check out our bestselling books, blog, podcast, videos & 30+ FREE courses: www.clevergirlfinance.com/clickme." in the biography, check a few posts to see if they constantly hawk these or if they classily let the quality of their posts do the talking for them.
Awesome advice: How to get your online shopping habit under control.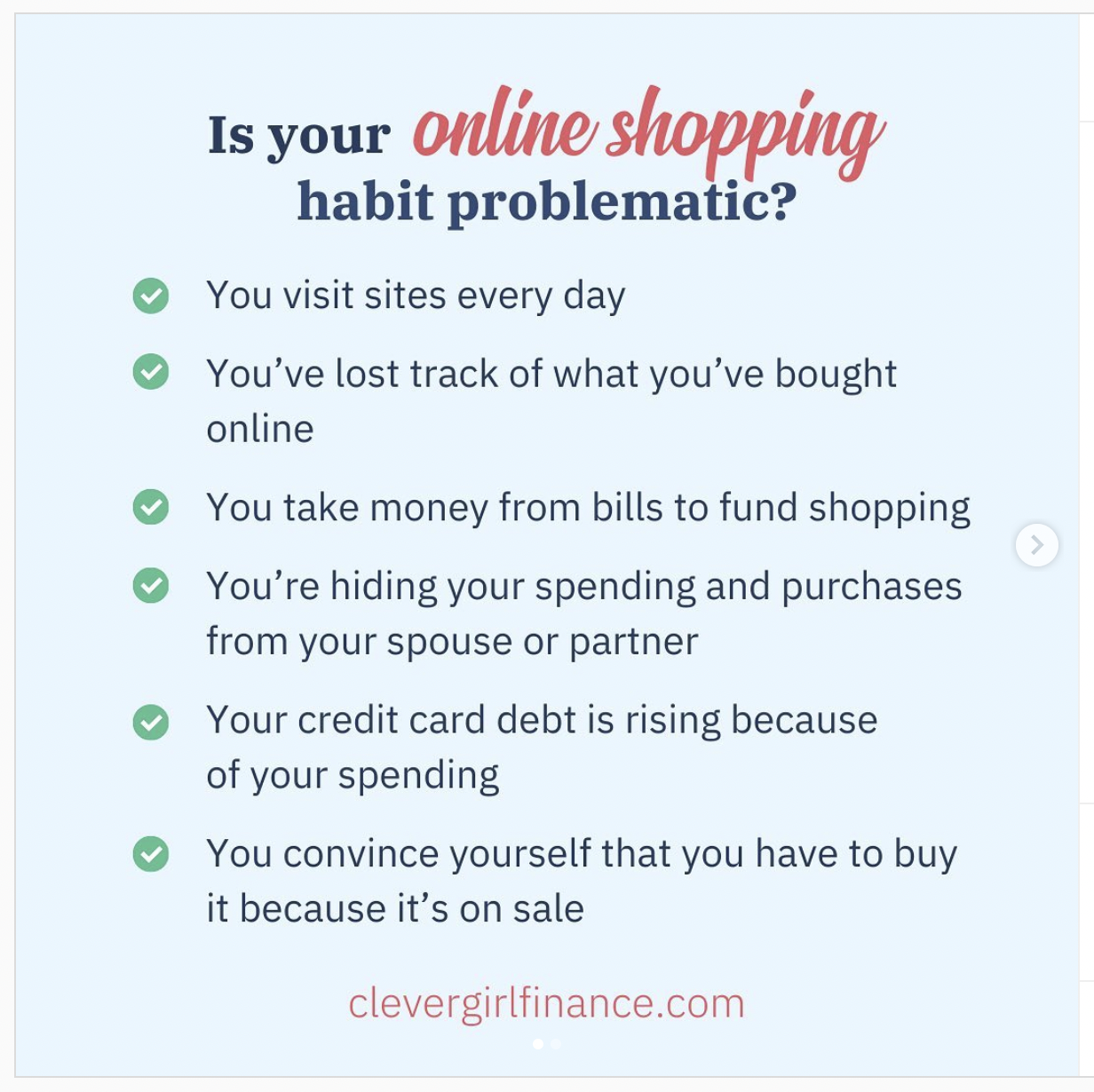 This advice can help so many people. You might think that the title "Clever Girl Finance" means the posts target females, but it is written by a fabulous female. Guys shop online just as much as women, we just purchase different things. Men tend to buy the sports jerseys and memorabilia of their favorite sports teams, subscriptions to gaming platforms, tickets to sports events, and gym memberships they may never use. Women tend to purchase clothes, shoes, music, concert tickets, housewares, and television channel subscriptions. Online shopping made it easier for everyone to overspend. We equally purchase items we just do not need.
This blog post gives you actionable information to help get that unrestrained overspending under control. Doing that means that you have the money for the really important things when they happen. Oh, and when you explore the Clever Girl posts, you find out that they classily do not hawk their paid items on every post. (Thank you!)
3. My Fab Finance


The account refers to the individual running it as a "Millennial Money Expert and Entrepreneur," and its enticing tag line of "We're a safe space for women to learn about money. Our Mission: Help 100,000 people make at least one money decision they're proud of." lets you know that account author, CEO @tonya.rapley, wants to share the information that can lead you to wealth, too. Go, girl!!!
Awesome advice: Three Signs of Financial Abuse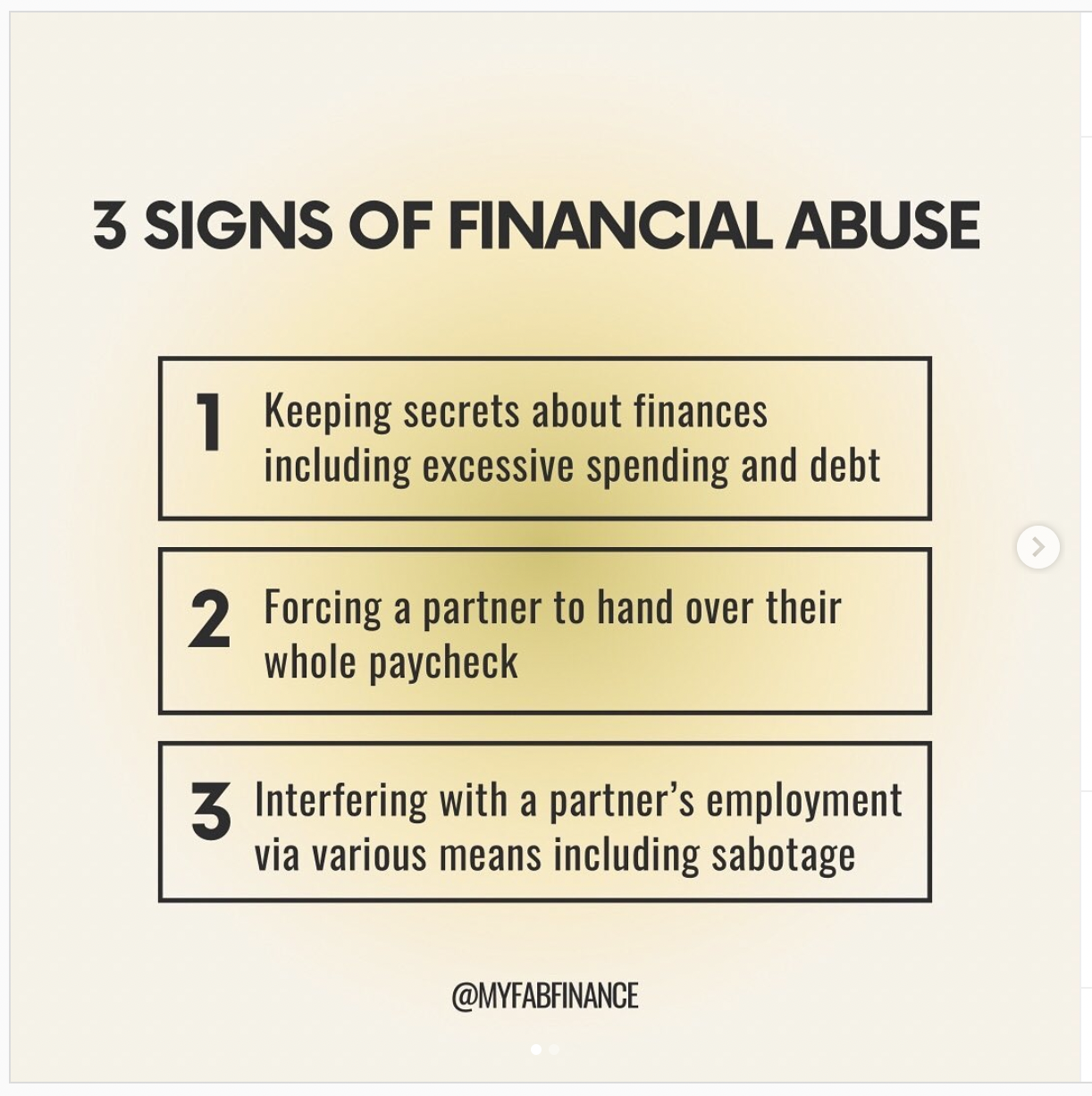 Talk about useful and actionable advice! Many individuals think of an abusive relationship only in terms of physical abuse. This post educates and empowers you by helping you recognize when you are in an abusive relationship by recognizing the signs of financial abuse. Examples of financial abuse include:
A partner who demands your paycheck
One who tries to sabotage your career with constant interruptions
A partner who tries to sabotage your career by showing up unannounced and uninvited at your workplace.
Other types of financial abuse include secret spending, hidden debt, unknown gambling, and much more. This post and others like it on this account help you explaining the signs of many financially dangerous situations. You will learn how to take control of your own finances and build your own financially stable future.
4. Finance Fact


The account refers to the account focus as "Finance | Business | Investing" and its tag line promises "Facts about finance. Following us costs $0.00" The bio also lets you know that account author, partners with @TheIGMasterclass. Facts make you money when you use them the right way. This account imparts more than simple budgeting or finance advice. It teaches how to truly get ahead in life and design the life of your dreams that makes you money and provides financial stability. Ah, I like you!!!
Awesome advice: Implement the 5/25 Rule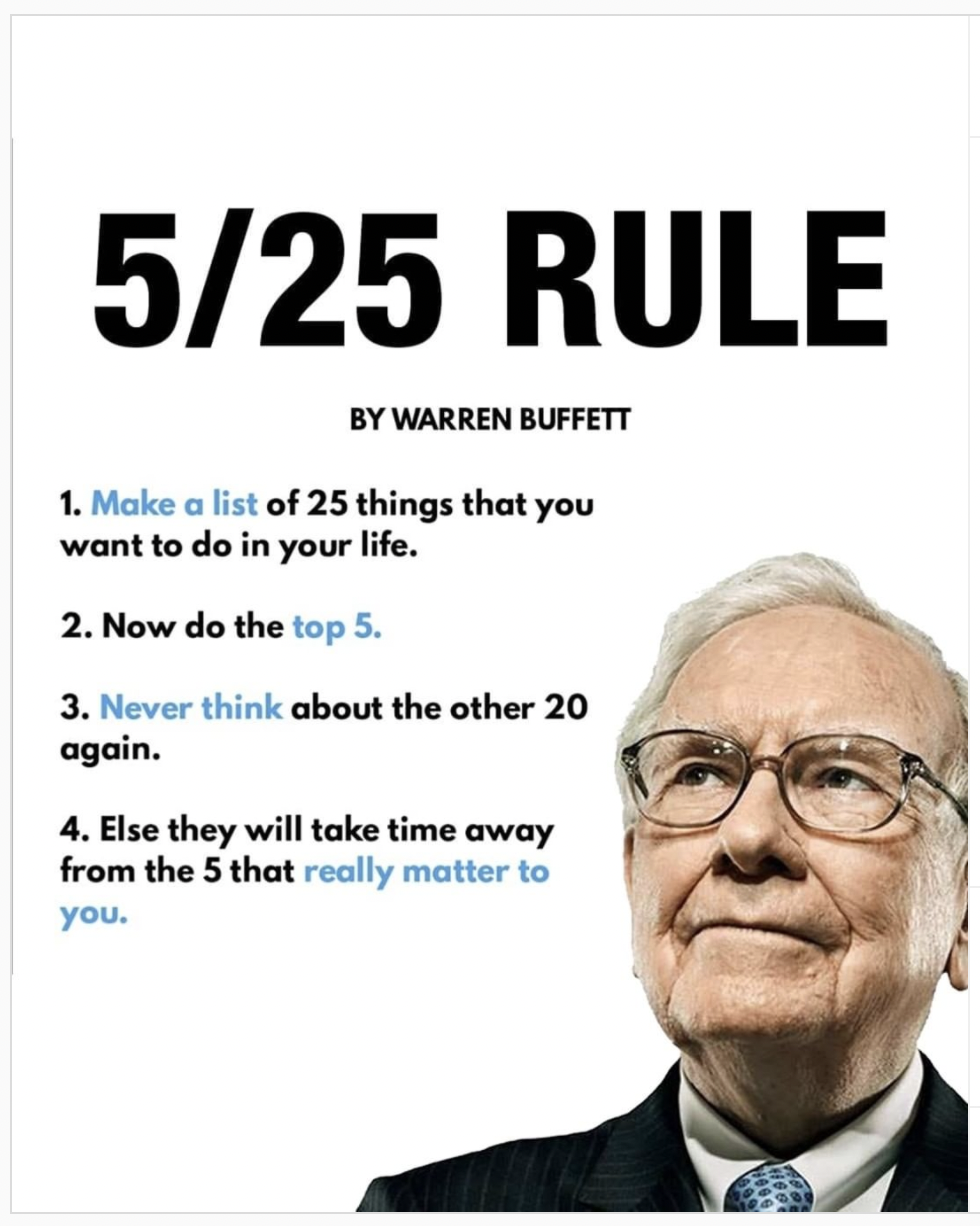 This account also recommends journaling with a purpose. In your journal, you write an entry consisting of an accomplishment bucket list, then you implement the 5/25 Rule. Order your list from one to 25, making the number one thing the career you want most, and then go down the list in order. Once you list your 25, do the top five things and forget about the other 20. This is what all the great and accomplished individuals have done, otherwise, you waste time doing the shit that didn't really matter to you. You ONLY focus all your time and energy on the top five because they are everything to you, and to be truly happy, you need to feel fulfilled, and to feel fulfilled, you MUST do what you love the most.
In Conclusion
Of course, we encourage you to use Goalry and all of the websites in its family. We keep our blogs free. Sign up for a free Member Key, and you can also access a plethora of other items, goodies that require registration. While we strive to provide valuable, actionable information, we also want to let you know about the other options out there, like the Instagrams we are featuring in this article.
And if you ever want to make money on Instagram, you can still check our blog on this exact topic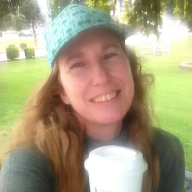 Carlie Lawson writes about business and finance, specializing in entertainment, cryptocurrency and FOREX coverage. She wrote weekly entertainment business and finance articles for JollyJo.tv, Keysian and Movitly for a combined seven years. A former newspaper journalist, she now owns Powell Lawson Creatives, a PR firm, and Powell Lawson Consulting, a business continuity and hazards planning consultancy. She earned BAs in Journalism and Film & Video Studies from the University of Oklahoma. She also earned her Master of Regional & City Planning at OU. Her passion lies in helping people make money while reducing risk.