Top 10 Pros and Cons of Credit Card Reward Programs

Using your credit card can be a surprisingly financially rewarding situation if you're smart about it. For example, you can use credit card reward programs to earn various gifts and prizes. Credit card companies set up these programs to give you benefits for staying loyal and using your card. But are they a trick to get you into a repayment cycle? Not necessarily, as many can be quite rewarding.
This article will go over these reward programs to make it easier for you to understand how they might benefit you. We'll take the time to explain 10 different benefits and 10 other downsides, giving you a reasoned understanding of these programs. In this way, you'll feel confident choosing a program and won't run into any troubles along the way.
The Pros and Cons of Credit Card Reward Programs
Programs that reward credit card usage provide you with a broad array of different gifts and much more that can help you out in many ways. However, these programs also have cons that must be understood before you invest in them, or you might end up stuck. Here's what you need to know about these programs and their 10 significant pros and 10 significant cons.
10 Pros Worth Considering


1: Earn Rewards Just for Spending
If you are smart with your credit card, you can use it to pay your bills and pay it off with the money you make at the end of the month. As you're spending this cash, you'll be earning potential rewards that will make you money. This benefit is vast if you love using your credit card.
The rewards earned will vary depending on the program. Some provide progressively building cash rewards based on how much you spend. Others will reward you with different items. Whatever the case, this option can provide you with the help you need to pay back your expenses.
2: Gain Travel Miles
Do you have to travel a lot for your job and get sick of spending money? Or do you simply enjoy traveling for vacations? Many credit reward programs provide you with air miles for specific companies, such as how American Express pairs with Delta or Mastercard With Hawaiian Airlines.
Other companies let you earn points to pay for things like lodging and car rentals. For example, Chase Sapphire Preferred lets you make these points to pay for hotels and even meals while you're on vacation or traveling. So using them, you will cut a majority of your traveling expenses on the road.
3: Get Insurance on Rental Car Options
When you rent a car for any reason (such as if you're traveling or if your vehicle is damaged), many reward programs will provide you with free insurance on rental cars. This option is an excellent choice if you find yourself in a challenging situation or if you're not sure how to pay for a rental car.
You should always make sure that you talk with your rewards program about what companies offer this kind of coverage, or you might get stuck in a frustrating situation. But, just as importantly, you need to balance your spending to avoid getting into a bad debt situation.
4: Get Free Groceries
Other reward programs will reward you by giving you free groceries or savings on your grocery purchases. For example, American Express has a card that lets you earn six percent on your groceries (up to $6,000 every year), which is about $360 or so every year.
5: Gas Discount Options
Other credit card reward options can provide you with money back for your gas expenses. For example, the same American Express credit card offers an unlimited three percent back on all gas charges. That's a potentially large amount of money if you travel a lot and use a lot of gas.
For example, let's say that you spend $300 a month on gas because of your busy job. That's about $3,600 every year you spend on this expense. With this reward program, you earn $108 back. For a regular car truck, that's as good as two tanks of gas or more.
6: Double-Reward Options
How would you like two percent back on every purchase that you make with a credit card? Just think about the possibilities. For example, if you spend $20,000 every year on your credit card, you will make $400 back at the end of the year. This type of earning is possible with a reward program.
However, most of them are set up so that you have to pay off your bills before you get the full reward. For example, you might get one percent rewards until you pay off the card, at which point you get two percent. Talk to your credit card company to make sure you understand your options.
7: Discount Card Possibilities
While many credit card programs allow you to earn cashback rewards or discounts, others make you gift cards. For example, Chase provides an Amazon program that immediately gives you a $50 gift card when you join. You can then get gift cards worth a certain percentage.
The money that you earn won't be massive, naturally. Credit card companies don't want to give away too much money, or they might go out of business. But these simple gift cards provide you with a unique range of possibilities that make them unique for your needs.
8: Improved Credit Score
Here's something that many people may not realize about using their credit card: it can improve their credit score. If you regularly pay off your credit card and keep it active (and mostly free of debt), your score will grow and grow. But, of course, this situation is easier to achieve with a reward program.
Why is that the case? A reward program will inspire you to use your credit card more often and incentivize you to pay it off as well. You can even use the cashback to pay off your credit card or other debts you may have, giving yourself a better chance of financial stability.
9: Recommendation Benefits
If you love your reward program, you should let other people know and try to get them to use it. Why? Most will reward you for doing so. This type of bonus often includes significant cash deposits, increased rates on your earnings, and the chance to earn more detailed prizes.
Try to focus on people who you know will take good care of their credit and avoid running into a potentially problematic situation. Doing so will help to make these programs easier to utilize and avoid any long-term consequences that could impact their financial health and credit score.
10: Teaches Better Investing Skills
Other people find that these credit reward programs teach them new skills that make it easier to invest in various things. For example, learning about interest rates, saving for various expensive purchases, and much more is more accessible when following a limited-scope reward program.
You can then use the information that you learn to master other investment situations. For instance, you can use the idea of accrued credit via your reward points to learn more about stock reward programs and other concepts. In this way, you can push your financial future towards better ground.
10 Cons You Need to Understand


1: Some People May Spend Too Much
One problem that may affect many people who want to use a credit reward program is spending too much money. Unfortunately, not everybody is wise with their credit card usage. They may end up spending so regularly with their card that they get trapped in a problematic repayment cycle to escape.
Typically, these reward programs work best to balance how much you spend with what you can pay back. So, if you can't pay back the amount of money you'd need to earn anything with your reward program, they're probably not a very good choice for you.
2: Some Programs Require Fees
Though it is rare, some credit reward programs may sometimes ask you to pay a small fee to join. This typically consists of a small portion of the money you make back or even a monthly fee. Many people may not like this option or balk against it financially.
For instance, some may find that they just can't make enough money to cover this small fee. Or they may end up struggling to feel adequately compensated even if they do. Talk to your credit card company about this facet to ensure that you get the program that makes sense for your needs.
3: The Fine Print Can Be Misleading
People often find themselves confused about what they'll earn with a credit card reward program or misunderstanding its fine print. Unfortunately, this mistake is not uncommon but can be costly. For example, you may find yourself not realizing that there's a maximum on how much you can earn every year.
Most reward programs don't reward you for every dollar that you spend or have a cut-off threshold. Instead, they usually spell this out to ensure that you don't get into any trouble. But, if you didn't pay attention to the fine print or weren't careful when they were listening, you might be stuck.
4: Earned Rewards May Not Be Worth It
For some people, even an extra $100 extra a year is worth the reward program. For others, though, this earned money may not feel like enough. Let's take an example: For a $50 gift card may seem a bit trivial after spending so much time and energy with a credit card company.
This concern isn't so much a universal downside as it is a question of your personal preference. Some people just don't get as much out of these programs as they'd like and end up regretting them. Talk to your credit card company about this fact before assuming you'll be satisfied.
5: Not All People Will Benefit From Them
While credit card programs will reward many people, they're not suitable for everyone. For example, if you rarely travel by plane because you prefer road trips or are afraid of flying, there's no sense in choosing a credit reward program that gives you free air miles.
Likewise, people who won't spend enough money on their credit cards to earn points just won't benefit from a reward program. It's a waste of their time and effort, and if you pay money for your program, you will waste your precious cash as well.
6: Specific Spending Uses
While we've mentioned a lot of cashback reward opportunities, not all credit reward programs work that way. For example, some might only offer SkyMiles for vacations or travel. That option is great if you like to travel but not so good if you prefer staying at home or traveling by car.
The same problem could occur with gas discounts. What if you don't drive your car often or rely on public transportation or buses? Then, a reward program that focuses on gas rewards is not the best choice for you. Weigh your options carefully to avoid this kind of mistake.
7: Limitations On What Companies Use Them
When your credit card company sets up a reward program, they often partner with specific businesses to provide these rewards. Unfortunately, this limitation can be frustrating if these companies don't operate near you or are someone you don't trust to work with or avoid financially.
On the one hand, it is easy to see why companies have these limitations. But, on the other hand, working with partners helps make it easier to offer rewards suitable for your needs. That said, it can limit the rewards you get if you don't work with those companies or would prefer not to work with them.
8: Changing Reward Tiers
In some situations, credit reward tiers may change on you unexpectedly. Your credit company cannot charge you for rewards you don't get and must honor any tips you've earned. They'll warn you when tiers change with a letter: unfortunately, you may easily ignore it or miss it.
Unfortunately, this may ultimately result in you not getting what you think you deserve out of your program. You may end up having to either adjust to the new earning program method or even cancel your membership without using your rewards. This situation is unfortunately not uncommon.
9: Credit Score Impact
Here's another issue that only occurs if you're not careful. Remember how we said that credit reward could help improve your credit? But, unfortunately, it could also have the opposite effect. How is that possible? If you spend too much and clog your credit up, your credit usage ratio will increase.
Too much credit usage and not enough free credit will impact your score. The good news is that this situation is usually relatively easy to fix by paying off your credit. However, you need to be aware of this concern before signing up with a credit card reward option.
10: Potentially Limited Credit Card Options
Lastly, some credit card companies will limit which of their credit card programs get rewards. Your most basic credit card, one you don't have to pay to use, usually doesn't qualify. Often, higher-end or fee-based options are typically associated with most credit reward programs.
Now, that isn't universally the truth, and many companies provide a broader range of options. That said, you may find that you have to apply for a program and get denied before you finally get one. As a result, it is essential to pay attention to this situation to avoid any problematic issues.
Ways Goalry Can Help
With our easy-to-use website, you can learn more about credit card reward programs near you and how they can benefit your financial situation. Goalry lets you create a free profile and seek out different programs that sound good to you. You can then use this information to make a wise decision.
Understand that we're not a credit card company, nor are we affiliated with these businesses. Instead, we provide you with a streamlined and efficient platform that you can use to transform your current financial situation. So don't hesitate to try it out today to learn more about your options.
Finding Programs That Work for You
If you're interested in credit card reward programs that work for your needs, it is essential to investigate more about each option. You should carefully read through contracts, understand the fine print, and know precisely what you're getting into before you get started.
If you take these simple steps, you can provide yourself with the benefits and rewards that you want at a price that you can afford. Just as significantly, you can maximize your credit card use efficiency and avoid long-term complications that might otherwise affect your company.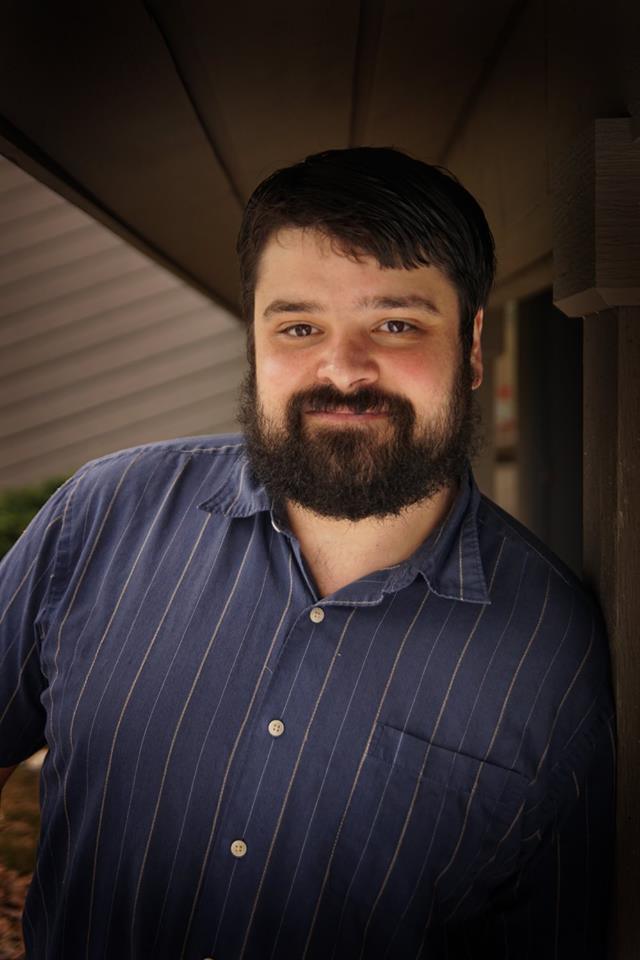 Eric Benac is a freelance marketing professional with more than 10 years of experience. He stumbled upon the financial market during this time and fell in love with its many unique facets. He particularly enjoys writing content that helps working class people save money and improve their quality of life. In his free time, he enjoys listening to music, working on his latest sci-fi opus, composing and performing music, and being outdoors whenever possible. Currently, he has two books of music criticism to his name and lives in Lansing, Michigan.