Best Credit Cards to Grow on for Young Adults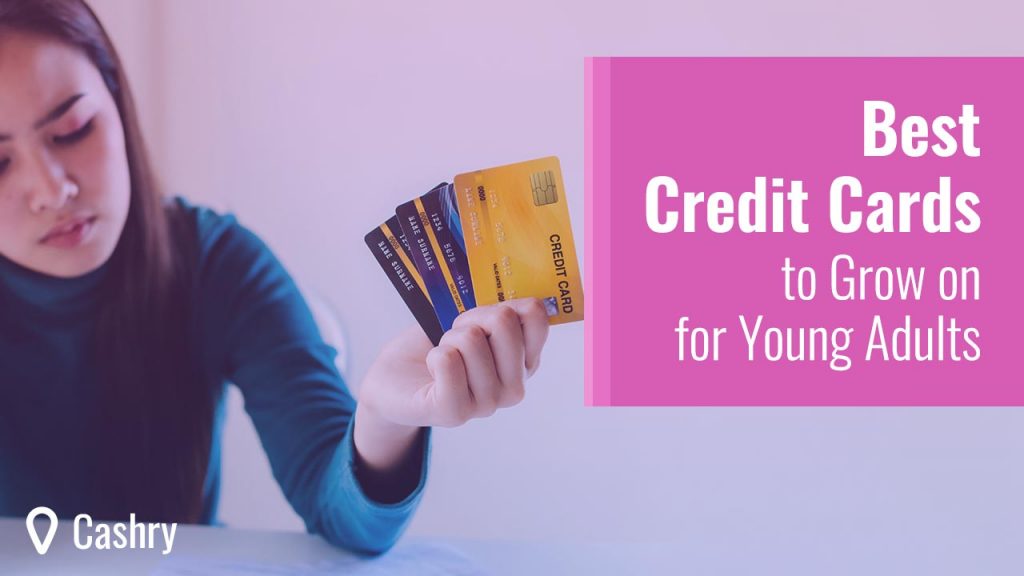 As your child becomes a young adult, starting to help him build credit can be so important to their future financial transactions and, in many cases, getting a job. You want your kid to acquire the best credit cards for young adults out there, but there's some vital learning to have before filling out those applications and getting those cards.
The Best Credit (Beginning) Cards for Young Adults
As a young adult, it's (important) for your child to begin building a good credit score. Slow and steady is the best way to achieve this. According to Loanry.com, student credit cards are a workable start to building a credit history. "Young people must be registered at an accredited four-year college." Your child will find it "easier to get a card to qualify for, and some even offer perks like cash back. Pay the balance on time and in full, and you'll be on your way to a good credit score."
Secured Credit Card, Store Charge Cards & Retail Credit Cards might be a good fit depending on what you are looking for. Here is what you should know on those three types of credit cards.
A Secured Credit Card
Secured credit cards are different from "regular" credit cards in that they (require) a bank account and routing number in order to set up a refundable security deposit. In a nutshell, secured credit cards (require) applicants to (insert, put in) cash where purchase then can be made. Upon approval and your child's deposit into the secured card, your young adult may have the opportunity and convenience to take advantage of a number of perks and benefits, very much like a an ordinary (unsecured) credit card. Upon receipt of statements, your child should do his or her very best to pay each monthly balance in full. Secured credit cards are indeed reported to credit bureaus, so make sure your young adult realizes how important is make on-time payments in order to start off on the right credit-building foot.
Store Charge Cards
Another good way to help your child build credit from scratch? Open up a store/retail charge card. When your young adult is ready to create credit (from scratch) and is beginning to think ahead toward learning about financial wellness programs in general, a store/retail credit card is an excellent learning start. Your child can make purchases from the particular store, and learn how to properly pay back the credit card statement in a prompt and timely fashion. Lots of retails stores offer special rewards for buying, for example, valuable store credit that your child can use to make discounted and special purchases.
Retail Credit Cards
Take a quick look-see at a few of the best retail credit cards available today:
Target Red Card (Save 5% on most purchases when the card is used for a Target purchase)
Amazon Prime Credit Card (The ultra-popular retailer (offers) their Amazon card to Prime subscribers. Your child will be glad to know that's there is no annual fee for this card, and a number of perks and discounts are available to users of the card.)
Lowe's Advantage Card (The store known for home improvement and household items will offer your young adult a store credit card with no annual fee)


Some Of the Best Starter Credit Cards
Best credit cards for young adults. Teach your child to find a payment strategy that will work. Having an attainable goal and strategy helps keep your young adult's finances in check.
OpenSky® Secured Visa® Credit Card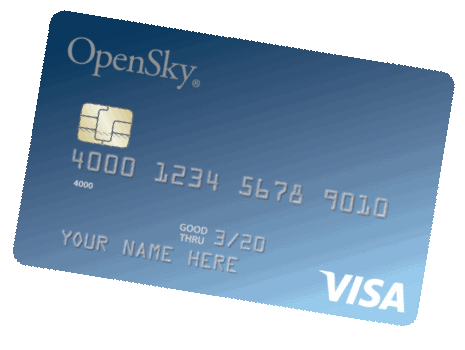 No credit history? No problem! There's no credit check here plus your kid and the card makes for among one of the most effective, best credit cards for young adults. A secured credit card, OpenSky® Visa® Credit Card doesn't require a credit history to apply. It is a great star in ramping up your credit history. Be aware of the $35 annual fee.
Discover it® Student Chrome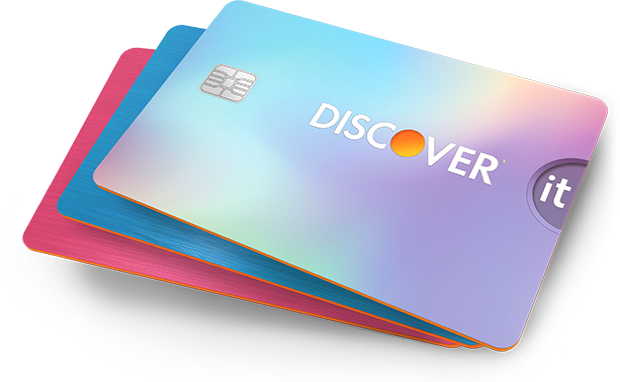 Your young adult can enjoy no annual fee. No penalty interest rate. And an automatic waiving of a first late payment fee. Kids will also appreciate the 2% cash back at gas stations and restaurants and 1% cash back on all other purchases. Discover it® also comes with 24/7 fraud monitoring as well as price protection and no foreign transaction fees.
Capital One® Secured Mastercard®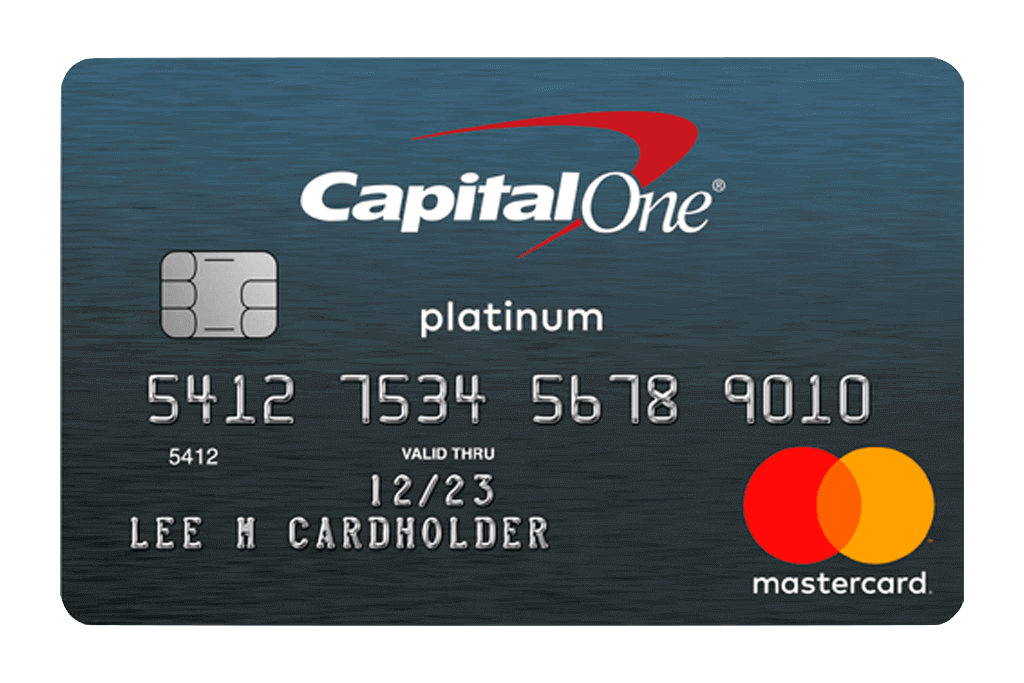 Among the (strongest) secured cards around right now, Capital One® Secured Mastercard® does not charge an annual fee. Your child's credit limit (which starts around $200) will be automatically reviewed within six months; a special credit-building perk for the responsible card-payer we know your kid will be!
Bank of America® Travel Rewards Credit Card for Students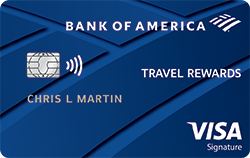 What's great about this credit card for your young adult/student: special rewards for purchases that are in-line with non-student cards. Your child has the opportunity to earn one and a half points per dollar spent on each and every purchases. All points are worth one cent as statement credits towards exciting travel reservations. The card does not have annual fees nor fees for foreign transactions
Wells Fargo Cash Back College Card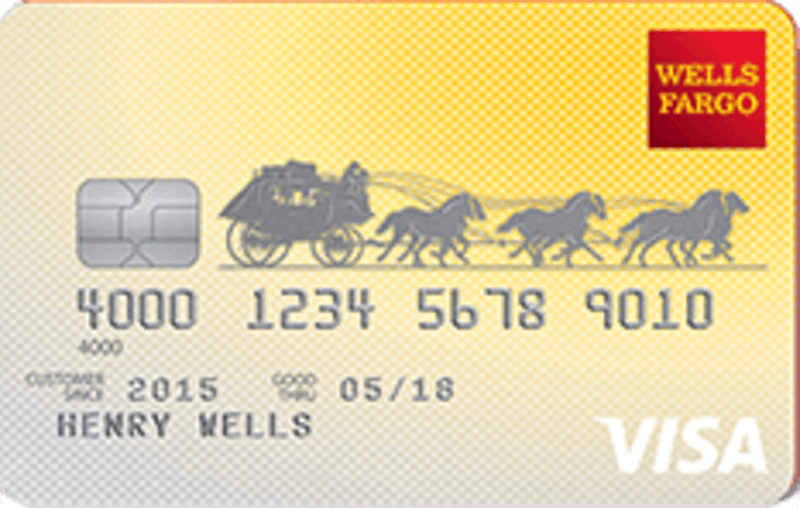 With this card, your student receives a low introductory interest rate and cash back rewards, including 3% cash back on grocery, drugstore and gas purchases during the initial 6 months of card opening. What's more, there is no annual fee for this card. A great plus!
Jasper Mastercard®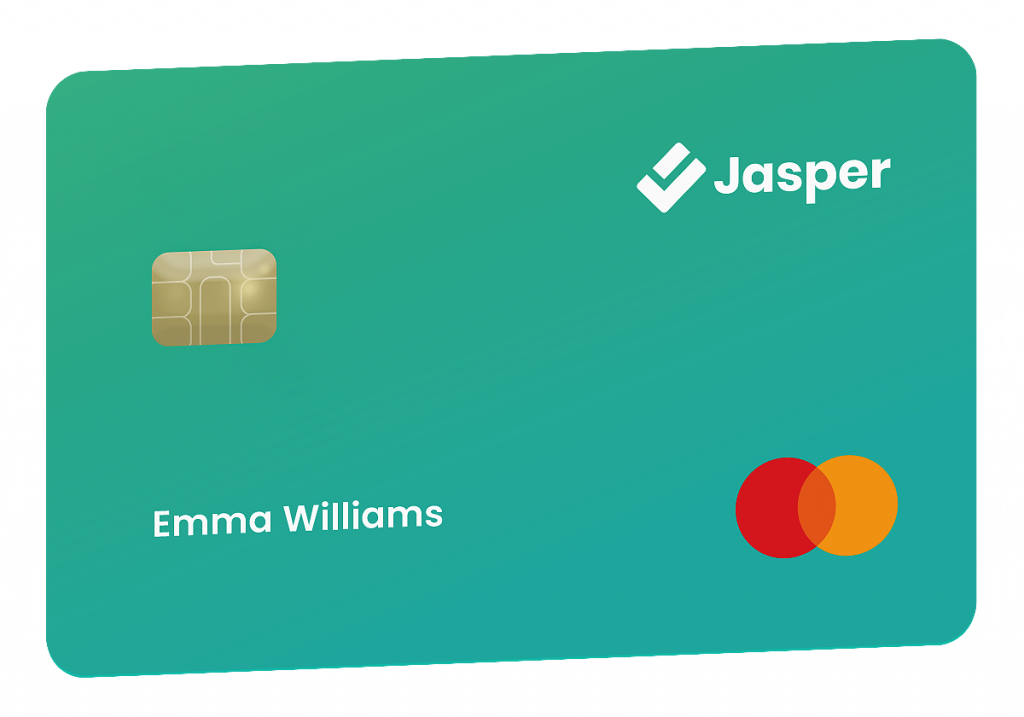 Because it's available for new borrowers, a credit history is not needed to apply. Through special technology, Jasper Mastercard® determines your credit limit depending upon any employment history – and not simply credit history. This card offers up to a $5,000 credit limit even to customers who are credit-new. Make absolutely certain that the bill is paid on time each month. This viral information is then reported to Equifax and TransUnion, which will build and strengthen your credit score.
The Jasper Mastercard® even offers 1% cash back on each eligible purchase. What's more, the card's APR on purchases is just 15.49% – 24.99% –pretty low for a first credit card. There is no annual fee, and you can also earn a reward for every friend you refer to the card. Go for it!
Myths and Facts
Help your young adult learn about comparative shopping, because smart spending means getting the most for your child's money. Talk to your son or daughter about these money myths and facts:
Myth: Goods and services cost the same in every store and on every website
Fact: Business of every type change prices of their goods for comparison to similar businesses and also depending upon the store status (for example, Whole Foods versus Shop Rite)
Myth: Buyers should take advantage of purchasing products that are offered at discount sales or other low, special prices in order to "not miss out" on a seemingly great deal
Fact: Just because a product is offered at a low price, your young adult may still be unable to afford the expense. Make sure they think: do they really need the product?
Myth: Each of your young adults expenditures in a planned or necessary payment
Fact: Impulse shopping can quickly become a bad habit. Talk to your young adult to ensure he or she is aware that buying products spontaneously can quickly lead to poor financial consequences.
Some Tips Aimed at Young Adults for Properly Using Credit Cards
Successful spending is about affording your expenses, finding ways to save, and understanding the true costs of your credit card purchases. Learning to spend successfully – and avoid scams and phishing – takes time and practice.
✓

DO
Read the fine print before applying
Avoid applying for multiple cards! Although it's tempting to apply for several eye-catching credit cards, your child can be more likely to spend needlessly or miss a payment and incur late fees. Applying for too many credit cards can also diminish your young adult's credit score
Use just one credit card for about a year before applying for more cards.
Be careful and aware of phishing. There are email and telephone mails and phone phishing attempts that ask you for private information, like your social security number or any of your bank account information. A (common) credit card fraud technique involves phishers who request "missing" information from you. Be sure to report any suspicious communications to your card issuer!
✖

DO NOT
Do not use your new credit card for cash advances or gambling sites. It's important to note that requesting cash back when shopping, purchasing foreign currency and even paying a utility bill in full will incur withdrawal fees as well as higher interest rates
Do not pay just the minimum charge. Credit card statements have several payment options, including the minimum payment option. This should be avoided! If your child falls into the habit of making minimum payments, it could take some time to pay off the balance, and high interest charges will be incurred.
Actions your child should take include:
Tracking any borrowing issues (for example: financial aid)
Pay all bills on time
Research and learn everything about credit, and how to use it properly and effectively
Pay close attention to his or her credit history build-up, as reflected by the credit score on your child's credit report
Start Off With These Safe Beginning Options
Make sure your child has a bank account and gets accustomed to using the debit card associated with their account. Debit cards are a terrific way to begin to learn about credit and finance limits, as well as a great start for thinking about future financial wellness programs.
If you feel your young adult is responsible enough, make them an authorized user on one of your own credit cards. This will help you see what your child is spending on and why (and makes a great introduction to having a conversation about the rights and wrongs of their purchases if that discussion is deemed necessary).
Of course, ensure your child knows he or she is 100% responsible for paying for their own charges – on time. Remember, you are ultimately responsible for the charges that your child makes on your card. Making them knowledgeable and responsible is a must-have learning (way).
Start safely and close to home. Look into special credit offers from your own bank or credit union. Do they offer special credit cards specifically for students and young adults? Also, ask if there are cards available with no annual fees, and even if the card offers a way to track your child's credit score as the card begins to be used and has payments applied to it.
Quick Ways to Make Money Your Young Adult Will Appreciate
Wise spenders earn money for shopping. It's true! When your child spends money within his or her budget, they can gain great benefits like goods and services, discounts on future purchase, and even cash. Customer reward programs encourage and reward customer loyalty in lots of ways to those who pay on time and pay above the minimum payments. Smart spenders also think about advertising and utilizing skill they're good at. What better opportunity for quick ways to make money?
Earning While Spending
Loyalty programs are a very good way to earn while spending. Lots of young adult frequently buy at their favorite locations; and many of these places offer cool Loyalty Programs that pay back. Take advantage of these programs!
You could also consider some cashback websites which shall help you make some cash while spending, either online or in-store!
Work From Home and Gain Some Cash?
Have you ever considered making money from home? There are tons of jobs and/or side-gig you can do from home to make some extra-cash! Check out this list your young adult can research, work on for cash flow, and bring in some cash:
Blogging
Participating in focus groups and online surveys that pay out for your kid's time and thought
Online tutoring
Pet sitting
Baby sitting
Freelance editing
Gaming software reviews
Testing websites
Testing new products
Make unique crafts and sell them on Etsy or Ebay
Final Thoughts
Today's young adults need to build their credit and spend their own money wisely. Faced with greater personal responsibly for managing their own money, and changing technology that has created both opportunity and risk, today's young adults face economic challenges unlike any generation past. As a result, our young people are lacking the basic financial literacy needed to face, and succeed in, these challenges.
Talk to your young adult. Advise the best credit card for young adults. Be open and honest and helpful. In the end, you'll all succeed!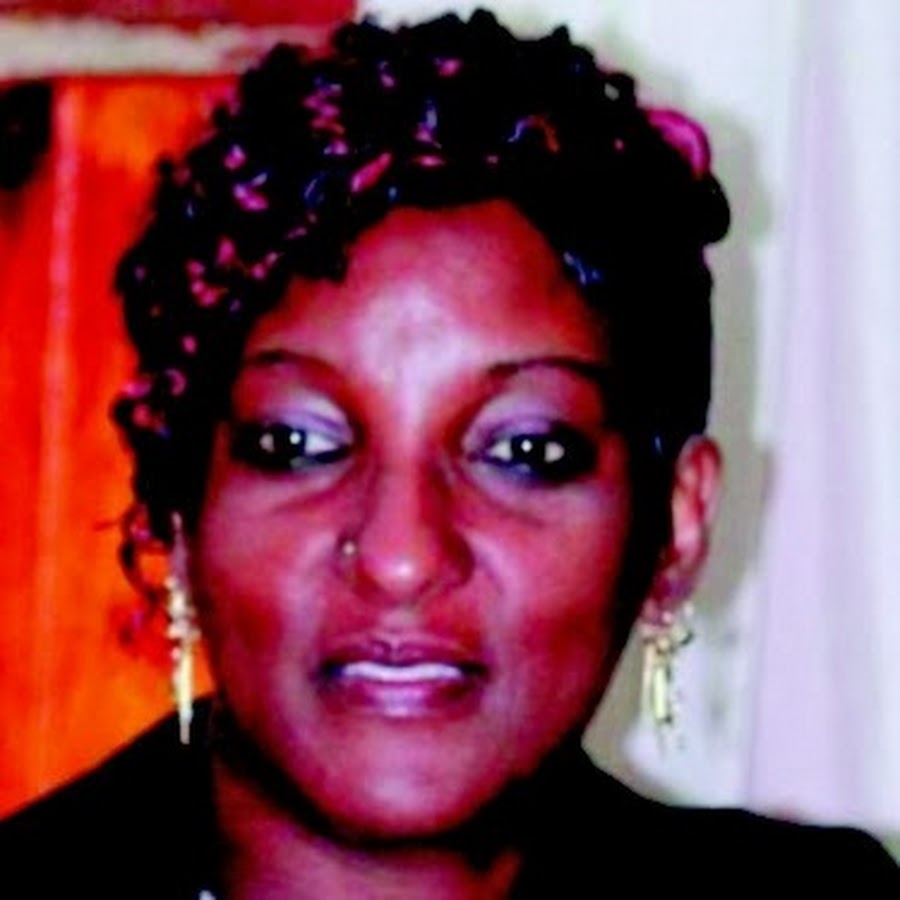 Cheryline Lawson is a personal finance writer who lives in Fort Lauderdale, Florida with her husband and two boys. She has worked as a mortgage broker and loan processor in the most recent past. She shares a lot of her experiencing in financial planning, real estate investing and budget advice with national media outlets like GoBankingRates, Intuit, Bustle, Buzzfeed and CBS News. Ms. Lawson is a graduate of Broward College in Florida. She came into her own as a mortgage broker after realizing so many people need help to get into their first home. She has a passion for helping others, especially those who need financial advice to use in their daily lives.