Best Business Venture Ideas to Make Money

Going into business for yourself is one of the best ways to maximize your earning potential. If you're successful at running a business, you may earn more than you did with a company job. However, you might not know where to get started if you've never run a business before. It's time to research the best business venture ideas to make money. There is a lot of opportunities out there. You just need to know which opportunities are the most lucrative. You also need to consider your own talents. Indeed, you'll be most successful running a business that interests you.
One thing that's difficult for many is choosing one idea among the best business venture ideas to make money. You have a lot of possibilities to choose from. It's important to get excited about running your own business. The sky is the limit when you're in business for yourself. The following are a few ideas to consider if you want to start a business to make money.
Flipping Websites
You might consider flipping websites if you're looking to make money. Flipping websites is somewhat like flipping houses. However, it can require much less capital. Those who flip websites look for "fixer upper" websites with potential. They look for websites that aren't currently making as much money as they could. Then, they go to work improving them. Website flippers improve websites in many ways. They can improve websites by making the design and user experience better. They can also improve a site's SEO so it comes up higher in search engines.
After fixing up a website, website flippers can then sell that website for a considerable profit.
Required Skills:
Those who succeed with flipping websites tend to have:
Technical skills with web design
They know how to create and develop websites
They also should have some familiarity with principals of online marketing.
Those who flip websites do need to have some capital to get started. However, website flipping requires much less capital than flipping houses or many other business ventures.
Blogging
Blogging can be a great option for those looking for a promising business ventures. If you're looking for tips to make money and enjoy writing, blogging could be a great idea for you. With blogging, you create a blog around a particular topic. You should ideally be something of an authority on this topic. From there, you try to attract an audience to your blog. You do this by providing content that is useful to your readers. For bloggers, it can take some time to build up an audience. This is the toughest step. However, once you've built up an audience with your blog, you can start monetizing it.
You make money by blogging when you recommend products to your audience. You build up trust in your audience. Then, you recommend products to your audience that you have direct experience with. You then take a commission on sales of the products that you recommend.
Required Skills:
To make money blogging, you'll need:
To have negotiation skills to reach commission agreements with product creators
To know how to write blogs and have some SEO knowledge.
Having your blog and recommending products also offer you the opportunity to launch, produce and sell your own products!
Offering Web Development/Design Services
Many entrepreneurial individuals can make good money offering web development/design services. This could be a good option for your business idea. Web development is among the best business venture ideas to make money because of how important the Internet has become. Every company needs to have a good website these days. Business owners will pay good money if you can create a good website for them.
Required Skills:
To offer web development/design services, you need to have:
Knowledge in coding as it's required to be a skilled web developer. Being able to code in HTML/CSS in the minimum, but you should also have some knowledge in PHP and/or Javascript.
Know how to use WordPress or other pre-established website to create and design
However, you have a head start if you already have experience with programming or creating websites with WordPress or similar systems.

Providing Financial Services
Another business idea that can be especially lucrative is offering financial services. There are many types of financial services you can offer. If you have specialized training, you could offer services as an accountant. You might be able to offer financial services as some type of broker. You could undergo training to become a mortgage or loan broker. This can be a good way to get into financial services without having to complete a university degree.
Required Skills:
To offer this kind of service, it is usually easier when
Having a degree in finance or any financial service you would like to offer.
Having knowledge in how to manage money
If you want to provide financial services, you might want to initially work for a company like a bank to acquire experience. You could also acquire experience by working as a sales rep. You have many options for getting into financial services and potentially making a good deal of money in this industry.
Starting an Eldercare Business
If you enjoy taking care of others, starting your own eldercare business could be a good idea. With an eldercare business, you'll offer home care for elderly individuals. This is an especially lucrative business because of the aging population. If you're looking for the best business venture ideas to make money well into the future, eldercare could be the way to go.
Required Skills:
Of course, running an eldercare business might not be for everyone. You need different qualities and skills:
You'll need to have patience and compassion to be successful in this business.
You'll also benefit from having health care training.
Nursing experience or training/running an eldercare business could also be a boon!
But if you have those skills/qualities, then running an eldercare business could be a good entrepreneurial venture for you.
Dropshipping
Running a dropshipping business is a good idea for those who want to work from home. It's also a good business venture for those with online marketing experience. With a dropshipping business, you'll need to create a website to sell products online. You'll also have to find suppliers of product that you can buy from. These suppliers should be able to ship product directly to your customer. They also should be willing to package product with your unique brand.
With dropshipping, you charge customers slightly more than suppliers are selling products for. You take this extra as your profit. If you run a dropshipping business, it's important that you negotiate and develop good relationships with your suppliers. It's also important that you develop good relationships with your customers.
Required Skills:
Communication skills to negotiate with your suppliers and have good relationships with them
Marketing skills to make your online store more visible
Coding skills if you want to develop your own website. However you can still hire someone to do that for you, but you should then consider the cost of it
Dropshipping offers the advantage of not requiring you to maintain an inventory. This means you won't have to pay warehousing costs. However, you will have to factor shipping costs into your sales. You need to make sure you can make a good profit after both the cost of the item and the shipping costs are factored into the equation.
Driving for a Ride-Sharing Company
Nowadays, driving for a ride-sharing company is a lucrative venture for many people. Fortunately, it's relatively easy to qualify to drive for ride-sharing companies. If you enjoy driving and have a good driving record, this could be an easy way for you to make some money on the side. For some, driving for a ride-sharing company is more than just a side job. It can provide a full-time income.
Required Skills:
Having a driving license and a good driving record
Not a skill but really useful however: You need to have a car or be willing to rent one. Usually Uber & Lyft offer some good deals to rent one to work.
Communication skills is a plus when it comes to dealing with people all day long as you're sharing your car with them!
How lucrative ride-sharing work is for you could depend on the city you live in. Ride-sharing work is notoriously more lucrative in some cities than it is in others. Do your research and find out how much drivers for Uber and Lyft typically make in your city.
Investing in Real Estate
Real estate investment is a popular way to make money. It could be a good business venture for you if you have some capital available and if you enjoy looking at homes for sale. Being able to perform home renovations can make it easier for you to make money with real estate.
Required Skills:
Having some skills in home repairs & home renovations can definitely be a boon as it will reduce the cost for your investment
Even if it's not a skill, having some capital is not only a plus, but a necessity to start this kind of business
At the same time, you need to be careful with real estate investing. Because this requires so much capital, mistakes are costly. Carefully research money making tips for real estate investing. Don't risk any of your hard-earned money until you're sure that you stand a good chance of bringing in good returns on your investments.
Writing eBooks
One of the best business venture ideas to make money is writing eBooks. Do some research on the subject and you're likely to find that writing eBooks is more lucrative than you expected. The reason eBooks can be so lucrative is that they require little capital. With online companies such as Amazon, it's easier than ever to publish an eBook. You just need to write your eBook and make it available on an online platform like Amazon Kindle. Then, you need to market your eBook.
Required Skills:
You need some skills in writing
Skills in marketing are also really important as you are in charge of marketing your eBook
This means that this idea is an easy one to go with, and even more if you have experience in writing and marketing. Those qualities increase your chance of succeeding with eBooks.
Creating and Selling Novelty T-Shirts
If you're creative, you might consider creating and selling novelty t-shirts. There is always a market for cleverly designed t-shirts. You can inexpensively produce t-shirts with your own unique designs. If you have some great t-shirt design ideas, give them a try.
Required Skills:
Design skills and tons of creativity
Marketing skills/experience so you can easily market your t-shirts
Sales experience or knowledge can definitely be a plus!
As with many other business ideas mentioned here, novelty t-shirt sales is typically most lucrative for those with marketing experience. However, you can learn marketing along the way. The most important thing is having good ideas, an eye for design, and creativity.
Taking Advantage of Goalry
Goalry is a great resource for you if you're looking for business ideas to make money. On the Goalry site, you'll find a wealth of information on financial opportunities. You can use Goalry resources not only to find business ideas, but also to finance those ideas. You'll learn how to manage the wealth you accumulate from successful business ventures. Goalry is a financial goal mall that offers guidance and motivation to make your financial dreams a reality. Follow Goalry and learn how to maximize your earning potential. 
Conclusion
Now you have some of the best business venture ideas to make money. Narrow this list down to the best potential business venture for you. To do this, consider your talents and the resources available to you. You need to realize that running a business is hard. Do what you can to maximize your chances of success from the beginning. You need to do a lot of research in the early days.
When you first start a business, you have to be persistent. Don't expect your fledgling business to take off right away. There are a lot of things you need to do to be successful. You don't only need to choose the right business venture. You also need to work hard. You're likely to face setbacks as you go. The important thing is to not get discouraged.
Once you're successfully running your own business, you can increase your financial security. By starting a successful business, your financial goals will be much easier to achieve.
And if you want to go the slow and tidy way, then starting a savings account could be a good alternative to start saving and growing the funds you already have.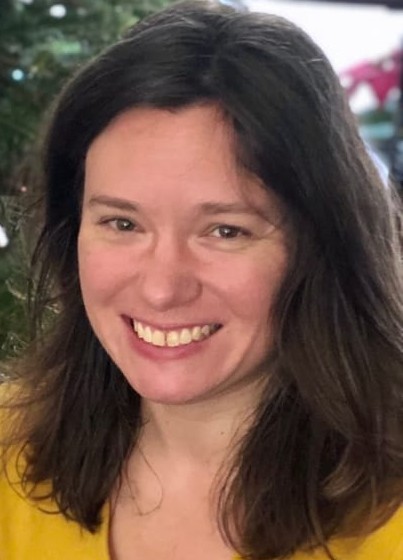 Katherine Davis is a freelance writer specializing in the subjects of finance, banking, and investment. Based in New York City, Katherine's experiences combating the Big Apple's outrageous real estate costs and living expenses have provided her with some great budgeting insights on stretching a dollar. A graduate of Penn State University, Katherine advises millennials to be disciplined when it comes to their finances and to start investing as soon as possible.