Statement Balance vs Current Balance Payoff Tips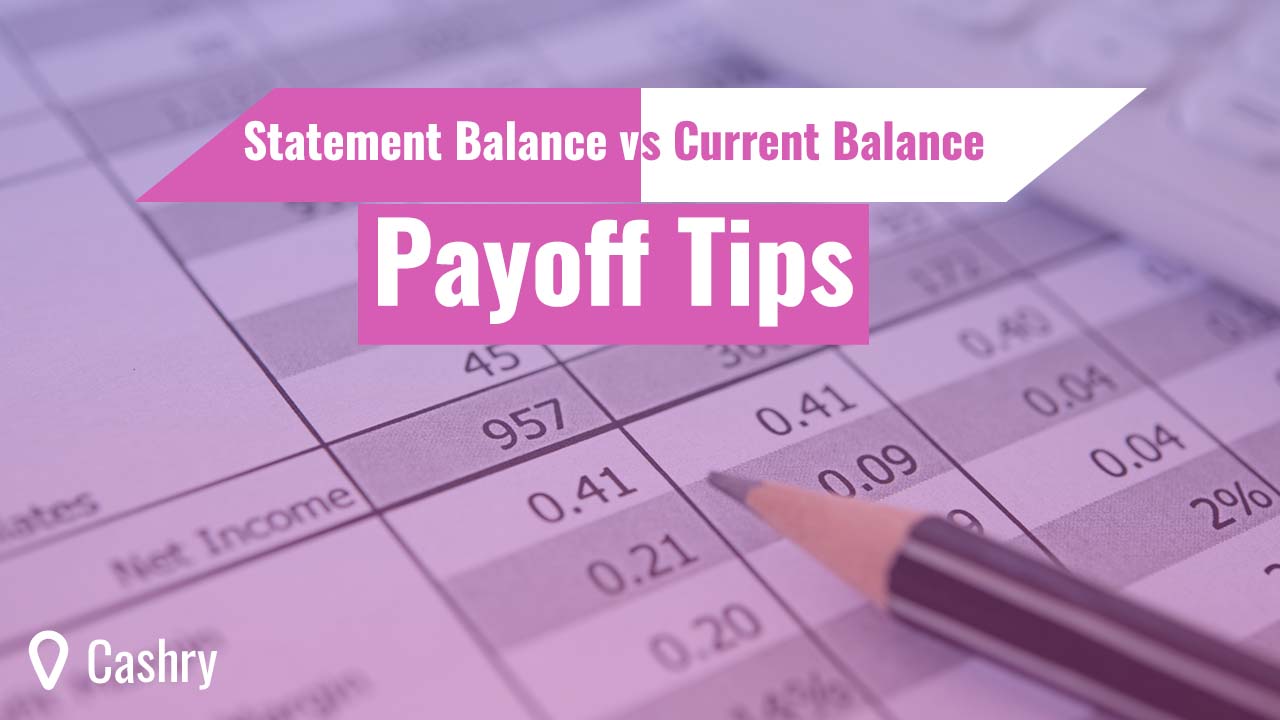 Hey, the mail came! You got all kinds of cool stuff like a postcard from your sibling, a letter from grandma, your clothing box, and… oh, your credit card bill. You open that first to see the bad news and realize you should not have purchased the entire clothing box from last month.
Wow! You owe!
Suck it up, sunshine. Such is life. Those designer threads do not come for free unless you wear them on the runway as a model.
You're kind of new to this credit card thing, so now is the time to learn the ropes.
1st Tip: Ignore Minimum Payment!
Ignore where it says minimum payment because if you only pay that much, you will be in debt for next to forever. That is the first of your money saving tips. Instead, take a moment to read the credit card statement fully. You need to learn what these things mean.
First, ignore the conventional wisdom that you should wait until the day it is due to pay your bill. Forget that. Pay it as soon as you have the money. If you have the money now, pay it now.
"Why, Carlie?"
Because you do not want the late fee if you pay late, which can happen since some unscrupulous credit card providers consider you late if you pay them after 5 pm on the due day. You can still get slammed with a late fee, plus your credit score would take a hit. Rather than do that to yourself, pay it now.
This ensures that you do not forget. You cannot be late. You incur no late fees. Heck, you can save yourself all the finance charges.
So, skipping over that minimum payment, you have a choice between your "statement balance" or "account balance" Which one to pay? And what is the difference between them?
Statement Balance vs Current Balance
What is a "Statement Balance"
Your statement balance refers to the new charges you made during the last charging cycle and the fees and interest accrued, less any credits from chargebacks or returns and payments you made. When you pay this in full, you avoid additional finance charges which in one of the key ways to save money fast.
What is an "Account Balance"
This refers to your total outstanding balance. It includes all your credit card charges, fees, interest — all activity since the end of your last statement period/billing cycle. If you want to avoid finance charges (and you do), you need to pay for everything except the new activity in full by the due date. Account balances are everything you owe.
Some cards, like those issued by American Express, only have an outstanding balance. That's because that company started with cards that you had to pay off in full every month. There was no other option until very recently.
Always ignore the minimum payment and make a larger payment. The smart way to go is to pay off the whole card each month.
2nd Tip: Only Charge What You Already Have the Money to Afford!
That probably sounds immense, but I'm going to tell you a little secret: You should not be charging what you do not already have the money to afford.
Credit cards grew out of the personal loan family of financial products. You do not take out a loan because you have no way to afford something. You take out a loan, so you can leave your savings and investments untouched, and continue to earn interest and so your bonds and funds can mature.
Therefore you should always only obtain any type of loan, knowing that you already have the funds to pay it back. If you genuinely do not have the net worth to pay it back, you do not take out the loan. That includes credit cards.
History Changed the Way of Living, Making Debt the New Normal…
For an immensely long time, this was understood. Then, the 1950s rolled around. Somewhere in between our parents' and grandparents' sock hops and bridge clubs and golf games, they decided that they wanted to leave WAY beyond their means. This filtered down. Kids watched their folks. They saw the photos of parties, golf games, etc. that occurred before their birth, and they saw the parties and activities that transpired afterward.
From gas-guzzling cars to road trips on the new Interstates, the generations before us changed the way people live and spend. They wanted to have a Kennedy and Rockefeller lifestyle on a working-class budget. That required credit cards, and because no one offered financial management classes and such back then, no person knew what they were doing.
Debt built up. Parents preached to their kids that they must go to college and earn a degree for a career job that would lead to a better life. Translation of a better life: more money, less stress over meeting bills, a nice house, and a nice gas guzzler car.
Kids went to college, but it required many loans to pay for the four-year degrees, even when working part-time jobs. They graduated. They found themselves just as deeply in debt as their mom and dad. Gack! This was supposed to make things better!
By the 1980s, America had a credit card debt crisis and a student loan crisis. It has only grown worse. Now, in 2021, we have tools like the Internet though, and we can better manage our finances. There are companies like Goalry offering financial education products so you can become savvy at financial management.
So, now we need to get your balance paid off. Immediately. If you did not already have the money in the bank to pay for it, you should not have charged it. Credit simply provides an extension of your actual net worth.
3rd Tip: Choose to Pay Your Account Balance
The only thing that will not or may not appear on your account balance is pending transactions. Some credit card companies at least include this information on a statement, but most only show it on your online statement. Pay what the account balance says you owe. Anything pending won't show up until next month's bill anyway, so it won't incur finance charges yet.
When you pay either, you avoid the added finance charges. You could choose either, therefore, but the better choice is to just pay it all off. It gets it out of the way.
Off of the Way?
Well, your balance affects your credit score. That's why when you want to buy a house, a CPA will tell you to spend six months paying down your credit cards first. It increases your credit score, which translates to a better interest rate and can mean you qualify for more money in the mortgage loan. 
Your balance on your credit card and the total amount of your available revolving credit get used to calculate your credit utilization ratio. This tells a financial institution what percent of your available credit you use. Less is more to them. A credit union or bank wants to see you use almost none of your available credit. That shows them that you live within your means.
You see, in finance, your credit extended reflects your net worth. You keep it and build it by paying on time and in full. So, you increase your credit score by paying off the total amount all at once.
Now, you may not want to liquidate to pay that bill, and you should not have to do that. You should only charge when you need to purchase something immediately that you already know you will have the funds for within the payment period. So, if you need car repairs on Monday, but you get paid Friday, you put it on the credit card, so you can drive to and from work each day of that week. On Friday, when you get paid, you pay off the charge on the credit card. This keeps you on budget, and it improves your credit score.
So What Is the Limit?
You never want your credit utilization ratio to rise about 30 percent. When you get to the point of using just one-third of your available credit, lenders see it as a red flag. They realize you are getting yourself into trouble. You should, too.
If you already hit that 30 percent, you need to stop charging stuff this minute. You must learn to live within your means. That means what you earn is what you get. Your salary is what you live off of and that is all. No credit, No loans, No gifts. You earn it. You spend it and save it and invest it.
Always pay off the full balance. Your credit will thank you for it. You do not just avoid finance charges and late fees. You avoid a world of hurt.
For instance: One of my undergrad besties used to pay off her one credit card all at once. The rest of us were in awe, but she worked every waking moment she was not in class as a pizza delivery driver. Not a glam job, but her tips were fabulous, plus she got free food — pizzas with the toppings lined up in concentric circles. Did you know that pizza delivery plus a National Merit scholarship can pay for a bachelor's degree in mechanical engineering?
The point is that regardless of your situation, you can pay off your balance every month. She graduated with credit fabulous enough to immediately buy a house in Norman, OK, which is a rather expensive place to own real estate.
Getting to That Pay Off Point
You probably do not have a dad who is a financial planner like my college bestie did. Joe gave all the good advice! You have Goalry though.
You can take it with you anywhere. It provides sites specializing in every area of finance — Cashry and Loanry for loans, Budgetry for budgeting, Taxry for becoming tax-savvy, Creditry for learning to manage your credit. Sign up for your Member Key today and learn how to build your wealth. We recommend Wealthry for that.
And of course, one important point when talking about balances, either Statement Balance or Current Balance, it is to properly choose the credit card you are using.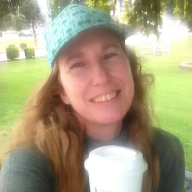 Carlie Lawson writes about business and finance, specializing in entertainment, cryptocurrency and FOREX coverage. She wrote weekly entertainment business and finance articles for JollyJo.tv, Keysian and Movitly for a combined seven years. A former newspaper journalist, she now owns Powell Lawson Creatives, a PR firm, and Powell Lawson Consulting, a business continuity and hazards planning consultancy. She earned BAs in Journalism and Film & Video Studies from the University of Oklahoma. She also earned her Master of Regional & City Planning at OU. Her passion lies in helping people make money while reducing risk.