11 Popular Lenders That Offer Small Dollar Loans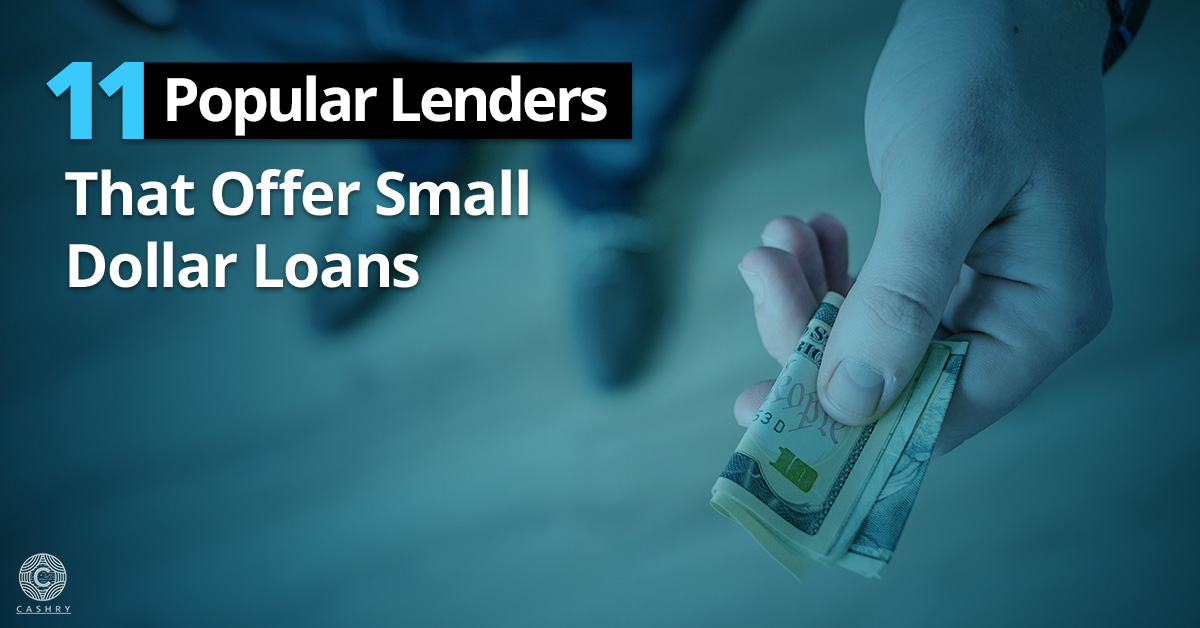 Sometimes you are going about life floating. Feeling like things might finally be going your way, and the next life smacks you in the face. I know the feeling, all too well. In very recent weeks, my husband and I were able to make some moves towards investments. This kind of investment that would help our children for college. – or whatever other dream they choose to follow. I also set up some arrangements to pay off some debts. Specifically for the purpose of building my credit and working toward buying a new home. I even started socking a little money away.
Did life suddenly get easy? No. But it sure did look like it was about to get better. Then suddenly, I got a notice that a new-old debt was sold to a new creditor and would be back on my credit. I wanted to scream. The truth is that I have avoided this particular debt because it actually is not something I accrued myself. It is due to a very shady ex I have who stole a checkbook of mine years ago. The point is that I did not write the checks, so I have been trying to fight the debt. Apparently, no one is listening. And now, if I want to buy my family a home, I have to pay it.
It Is Always Something, Isn't It?
The harder you try, the harder it seems to get. Sometimes, it seems hopeless to keep fighting. Fortunately, that is not the case. Once you get over the shock of whatever has popped up in your life, you can make a plan to handle it. There are many ways to pay debt, improve your finances, borrow money when it is needed.- even if it is to pay another debt before it hits your credit. For quick and low amounts of money, small dollar loans are a good option. They are attainable for almost anyone with income. Even if sometimes they require collateral. We are going to discuss different types of small dollar loans. Checking how they can help you out, and much more.
What are Small Dollar Loans?
Small cash loans are basically what the name suggests.- they are loans for lower amounts, not for mortgages and higher cost items. As they are smaller loan amounts, they have shorter repayment terms that often range from 6 – 36 months, though the terms vary between lenders. They are excellent options for times when you need assistance paying your rent, monthly utilities, need some car repairs, an unexpected prescription need, and similar events.
Small dollar loans vary in size from lender to lender. Typically, they start around $300 and might go up as high as $5,000. You could likely borrow much less from some lenders and much more from others. However, as they usually have shorter repayment terms, if you need a loan that is on the higher side, other options would be better for you.
11 Popular Lenders that Offer Small Dollar Loans
The following 11 lenders are highly recommended when it comes to small dollar loans, though most of them offer large amounts as well. Through these lenders, you will find a mix of loan types from installment loans to payday loans and title loans. With each lender, you will find information pertaining to the available loan amounts and terms. However, none of the stated information is guaranteed to any individual. Loan amounts, interest rates, and repayment terms are calculated by each individual lender and are based on your current income, ability to repay the loan, credit history, and other factors.
It is also important to note that each of these lenders and loans may require different fees. Some charge no fees at all while others charge origination fees, late payment fees, prepayment fees, and more. Before signing paperwork with any lender, be sure that you are aware of any fees you will be paying in addition to interest.
Finally, as a word of warning, title loans and payday loans should be avoided if at all possible. They tend to have the highest interest rates and can be some of the most difficult debts to get out of. They are, however, some of the easiest loans to receive. If you have exhausted all other options without receiving the money you need, title loans and payday loans can definitely help you. If you get either of these, though, do everything that you can to repay them fully on the first payment. Otherwise, you might find yourself paying on them for years to come without seeing any real progress.
OppLoans Personal Loans
OppLoans provides personal loans anywhere from $500 to $5000. The APR for these loans range between 59% and 199%. Repayment terms range anywhere from 9 – 24 months.
Upgrade
Upgrade has loans starting at $1,000 to $50,000 with APR from 7.99% to 35.89%. Repayment terms start at 36 months and can go as long as 60 months, or 3 – 5 years.
SoFi
SoFi offers loans from $5,000 to $100,000 at 5.99% – 16.99% APR, and repayment periods from 24 – 84 months.
RISE Personal Loans
RISE Personal Loans has loans that start as low as $300 and goes up to $5,000. The APR is calculated between 36% and 299%. Loan repayment terms are available from 4 – 26 months.
Avant
For loans from $2,000 to $35,000 and APR from 9.95% to 35.99%, Avant might be the best option for you. You also get 24 – 60 months to repay the loan, depending on terms and conditions.
NetCredit
Net Credit has loans from $1,000 to $10,000 with repayment terms from 6 to 60 months. APR starts as low as 34% and as high 155%.
LendingClub Personal Loans
With loans starting at $1,000 and going all the way to $40,000, LendingClub Personal Loans is a favorite among many. The APR starts at 6.95% and can go as high as 35.89%. Additionally, they offer repayment terms from 36 – 60 months.
KC
KC, or Kwik Cash, is another popular option among borrowers. Its loans range between $2,500 and $10,000, the APR ranges from 165% and 220%, and repayment terms range from 18 – 36 months.
Speedy Cash
You can apply for either a line of credit or a payday loan through Speedy Cash. As with most payday loans, most states see a $25 charge per $100 you borrow. While a line of credit is usually a better option, you can expect them to still be high through Speedy Cash.
CashNetUSA
You can apply for payday loans through CashNetUSA, as well. Some states see interest as low as $9 per $100 borrowed while others see as much as $25 per $100 borrowed.
Check Into Cash
Check Into Cash is another payday loan and title loan company. Though this is a popular lender and it is pretty easy to get approved through them, I can say from personal experience that the interest rates are quite high. The payday loans, like most others, usually cost $25 in interest per $100 borrowed. Title loans go up to 37% through Check Into Cash, which is very high. Though it can be helpful and it is a legitimate company, it really should be a last resort.
Also, don't forget to check out your local community credit union. Community credit unions generally exist specifically to help members of their community. Quite often, they approve loans for people that other lenders will not. Additionally, the interest rates and repayment terms offered by community credit unions are often more favorable than other options. Some people have found that even when they have done business with the bank for years, they might not approve a loan, a credit union will. Although there are no guarantees of approval, they are definitely a great avenue worth checking out.
Benefits of Small Dollar Loans
So what are the benefits of choosing small dollar loans and what exactly can they be used for? Small dollar loans can be great options for people with not so great credit that need just a little help getting over a hump. The reason they are good for people with less than stellar credit is because lenders are more comfortable loan small amounts to poor credit than large ones. Also, many small dollar loans are geared towards those with low or no credit- that is why the interest rates are usually high.
Small dollar loans are pretty much like any other personal loan when it comes to how you can use them. You are able to spend the money on virtually anything that you need it for:
Some things borrowers use them for are:
Rent and utility expenses
Small car or home repairs
A computer or other necessary electronic device
Wedding expenses
Travel
College expenses (if the borrower does not qualify for financial aid)
Back to school expenses
Christmas or birthday gifts
Buying or replacing a home appliance
Down payment on a car
These are just some reasons a person might apply for a small dollar loan. I would like to make a note here that many small dollar lenders do charge high interest rates, though not all. Your credit is low or bad or you only need a small amount? It might be a good idea to look specifically for small dollar loans.
Your credit or your collateral is great, and/or you need a larger amount of money? In this case it is much wiser to look for loans with lower interest than what is typically seen with small dollar loans. Some personal installment loans offer as little as 6% interest. Be sure you have really shopped around for the best interest rates.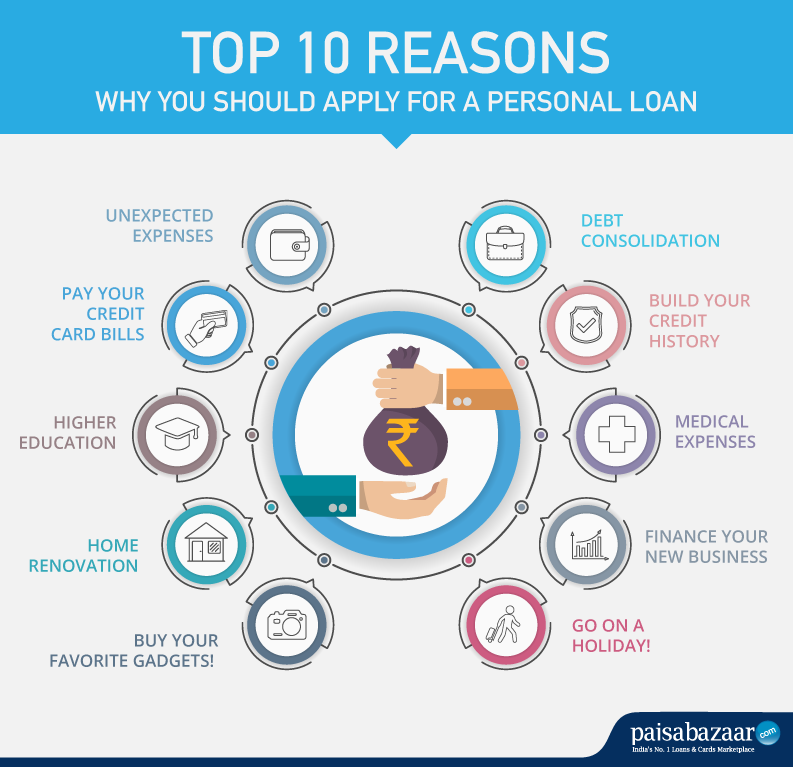 Alternatives to Small Dollar Loans
If you are in need of a little cash assistance, you do not necessarily have to rush to get a loan. There are other options to consider first.
Occasionally, a friend or family may be willing to help you out, especially if you are there when they need help. I have a couple of friends that I trade out help for quite often. If I am in need of a little gas to get me over a hump, or maybe my check does not make it on time, I can call one of them to borrow small amounts until I get paid. In return, when I am out running around, I will complete their errands as well as my own. Additionally, one of those friends does not have a computer and is not tech savvy, so when she needs something done online, i.e. registering her kids for school or printing out check stubs, I handle those tasks for her. Is there anyone you can trade out help with?
Yard Sales/Garage Sales/Craigslist
I am not sure if I can count the times that we have gotten the cash we need through yard sales, Facebook market sales, or Craigslist. Items have a habit of accumulating when you are not looking, so when you pay attention, you will likely find some things you can sell for some quick cash.
Government or Religious Financial Assistance Programs
Most locations have at least one financial assistance program led by a church or religious association. Likewise, if you need the cash for food or a utility, there are usually a few government programs that can help. Additionally, if you call and speak to your utility company, they may make a payment arrangement with you that gives you some extra time. While no one should just take advantage of these programs, they are extraordinarily helpful when you qualify.
Credit Card Cash Advances
If you have a credit card, you may be able to withdraw available credit as cash. This usually comes with a fee but it may be cheaper than the interest on the loan.
Pawn shops can be another option, albeit a not so great one when you are really broke. If you own any electronics, jewelry, music equipment, or other valuables, a pawn shop may loan you some cash against them. These loans are typically very small but depend on the value of your items. I have known items to get as little as $10 and as much as $300. Pawn shops are very convenient, but if you do not repay the loan, you will lose your stuff.
Choosing Between Types of Small Dollar Loans and Lenders
When you are ready to apply for and receive a small dollar loan, it is important to not simply rush to the first available option. You have to remember that this loan is going to affect your life for some amount of time, even if you pay it off in a month. The following are some very important loan factors to consider before choosing a loan and lender.
The Loan Terms
This really should go without saying but you have to pay attention to the terms of the loan. So many factors differ from loan to loan. You need to be diligent in learning those differences. Always be sure that you know the interest rate of the loan and how exactly it is calculated. Is it compounded monthly or yearly? Is it fixed or variable? And is it added to the loan amount? It is also imperative to understand if the payment amount due each month is for interest only, or is some of it applied to the principle as well.
The repayment term and details are also a hugely important factor. How long do you have to repay this loan? And how often do payments need to be made? How does it need to be paid, i.e. in cash or online, etc.? You need to know everything about the loan you can before accepting one. If a loan you are approved for requires larger payments or a shorter repayment term than you can handle, look for a different one. Do not put yourself into a hole you will not be able to escape.
What is the Purpose of Your Loan?
The type of small dollar loans you should apply for should be based mostly on the purpose for your loan. If you simply need the financial assistance to pay a bill or make a purchase, pretty much any of the loan options that do not require cash collateral will do. If, however, your goal is to build credit, you have to choose a loan type that gets reported to the credit bureaus. Title loans and payday loans do not get reported unless you do not repay them. Consider your purpose and the goals of you loan to choose one that fits.
Applying for Small Dollar Loans
The full list of requirements to apply for small dollar loans will be set forth by the lender you choose to apply with. However, there are some common requirements that you can expect:
Identification
Proof of Address
Proof of Income
References (usually at least three with names, phone numbers, addresses, and sometimes occupations)
Another possible requirement is bank statements and/or tax return documents. Some lenders may require that you have an active and valid checking account, so be prepared to show proof of that. Also, if it is a secured loan, collateral information will be required. For instance, if you are applying for a payday loan, you will need a valid check. And for title loans, you will need your vehicle title and possibly a key to your car.
Choosing Between Online Lenders VS Brick-and-Mortar Lenders
Both online and brick-and-mortar lenders have their benefits, but there are also many differences when applying for small dollar loans. So, going local or going online?
-Applying online is usually much faster than driving around your town and filling out physical paperwork over and over again. Online, you can start your application through multiple lenders at once.
-Brick-and-mortar options usually hand over cash while online lenders deposit loans into your checking account.
-Sometimes, brick-and-mortar lenders approve the borrower more quickly, though not always.
-You can apply online 24/7 from home.
Can I Get Small Dollar Loans with Bad Credit?
In short, yes. You can get small loans if you have bad credit. The type of short term cash loans you can qualify for, though, will probably differ from those with good credit. For instance, people with good credit can usually get approved for unsecured loans pretty easily. Though there are unsecured loans for bad credit, you will more likely find yourself applying for secured loans or those with high interest rates. In fact, many with bad credit get stuck with options such as title loans and payday loans, which are not ideal.
On the upside, every lender and situation is different, so there is nothing set in stone. If you have bad credit and need small dollar loans, you simply need to look for them. You just might find a lender who offers you favorable terms.
Can Small Dollar Loans Help Improve My Credit?
Small cash loans can indeed help you improve your credit, but it depends on the type of loan you get. Again, loans such as title loans and payday loans do not get reported to the credit bureaus, so they will not help you build your credit. Some of those companies will, however, print out payment statements that you can send to the credit bureaus yourself. If you speak with a representative, they will likely add your statement to your credit.
Short terms loans, secured loans, unsecured loans, installment loans, and pretty much any other type of loan will regularly be reported. If you make your payments on time, these can increase your credit score. It will also show activity on your credit, which other lenders like to see. If you plan to purchase a house or car in the near future, having some favorable and fresh activity on your credit may help you get approved. Before making any firm decisions, though, consider speaking to a credit specialist to learn exactly how that might affect your buying power.
Make sure to understand that Cashry is NOT a lender. We only connect you with credible lenders.
Steps to Take After Getting Small Dollar Loans
When you get small dollar loans, after you have taken care of business, your number one goal needs to be to pay that loan off. To do so, there are just a few steps you need to take:
Know the details: when is your payment due, what is the total of the loan, who do you contact if you have any issues, how should payment be made, and so on.
Add your payment date to your calendar so that you do not forget it.
Add the payment to your budget so that you can make your payment. If the loan payment is above your budget, now is the time to decide how you will make the extra money– not the day before it is due
Follow through with your payment. This is very important because if you fail to repay the loan, it can negatively impact your credit. At times, you may even be taken to court for non-payment.
Avoiding Small Dollar Loans in the Future
The truth is that no matter if it is a small dollar loan, a payday loan, a title loan, a line of credit, a personal installment loan, or any other type of loan, a loan is debt. It is believed that some debt, such as a mortgage loan or one that will improve your credit, is "good debt". Though there are benefits to those types of debts, I hesitate to call any debt "good". Debt is debt, regardless of what it is for.
When and if at all possible, debt should be avoided. I am aware that, like my family, there are things your want or need to purchase that you simply cannot afford to pay upfront- such as a house or car. While you may not be able to avoid all loans, you can take steps to minimize the chance or needing to borrow money as well as the amount you have to borrow. The following steps can help you avoid at least some debt in the future, including small dollar loans.
Conclusion
When you need some help getting by, even if it is just for the weekend, small dollar loans can help. With varying amounts, interest, and terms, most people should be able to find one that fits their needs. As mentioned before, checking in with your local credit union is a great place to begin applying for small dollar loans, but you do have many other options.
You can choose to drive all over town and apply in person if you choose, but applying online is much simpler. It can save you a lot of time and a lot of energy. If you want to see what loans you might qualify for, check out the network of lenders that Loanry and Cashry can connect you with today so you can get on with other important things in your life.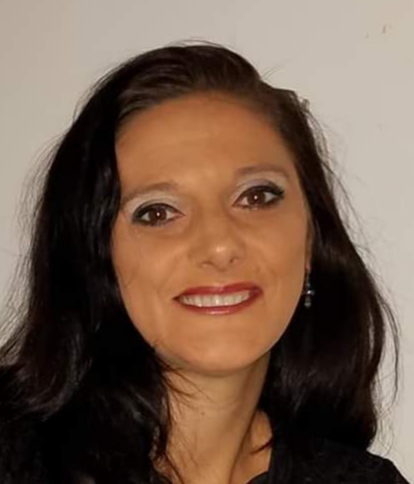 Brandy Woodfolk is an educator, home business owner, project manager, and lifelong learner. After a less than stellar financial upbringing, Brandy dedicated her schooling and independent studies to financial literacy. She quickly became the go-to among family, friends, and acquaintances for everything finance. Her inner circle loves to joke that she is an expert at "budgeting to the penny". Brandy dedicates a large portion of her time to teaching parents how to succeed financially without sacrificing time with their little ones. She also teaches classes to homeschooled teenagers about finances and other life skills they need to succeed as adults.
Brandy writes about smart money management and wealth building in simple and relatable ways so all who wish to can understand the world of finance.