How Younger Americans Spend and Save Differently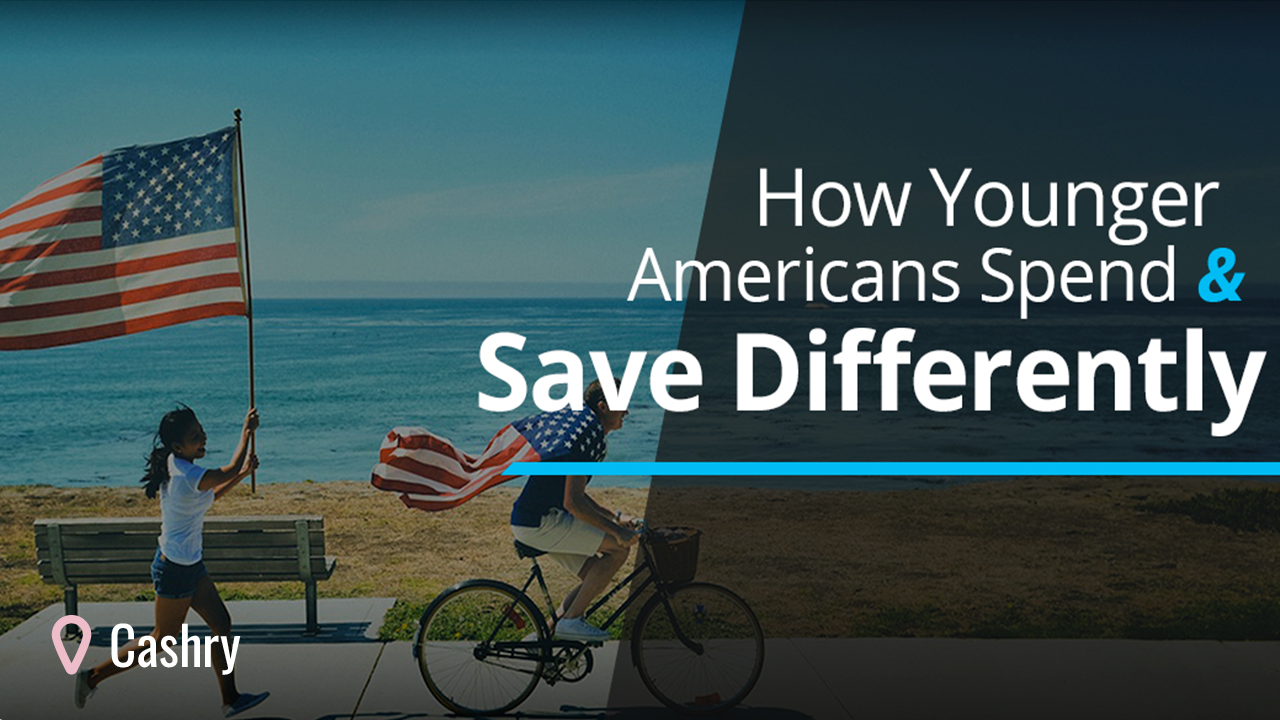 How much do you spend each month? More importantly, how much do you save each month? For today's younger Americans the financial outlook is much different than what it was for their parents or grandparents.
Exploring Spending and Saving Means Looking at the Facts
Americans have debt – lots of it. In a study conducted by NerdWallet.com, the average American household has $16,748 in credit card debt, costing them about $1,300 in interest alone each year. Debt reduces quality of life, putting more stress on the shoulders of Americans. But things are changing for the better. According to a recent Gallup poll: "Nearly two in three Americans now say they enjoy saving money more than spending it, further establishing the pro-savings trend that developed in the wake of the 2008 financial crisis." Millennials are part of the reason for this shift.
Millennial's Spending and Saving
Millennials, the younger generation (born after 1981) who are now building careers and starting families, are notably different from previous generations in a number of ways. These individuals have a different outlook on the American dream. They saw their parents struggle through the financial losses of the most recent recession, saw home values plummet as they were growing up. Many also have grandparents or older parents who saw their retirement dwindle after the stock market tumbled. All of this can contribute to a different view of spending and saving and placing value on different things.
Although building wealth is something many Millennials value, their goals are often drastically different than those of older generations. With a tendency towards being fiercely independent many are in no hurry to get married nor are they rushing to college and securing careers. Very much a "now" generation, they choose to spend on the simple pleasure of life like specialty coffees and high-quality produce and food items. They travel more than other generations and are more likely to purchase a motorcycle than any generation prior to them.
Where Do Younger Americans Spend Their Money?
Answer: they spend it differently than their parents and grandparents did and spend less overall. Here's a breakdown of a recent Department of Labor report.
Many Millennials are forgoing buying cars. In fact, they've owned fewer vehicles than any generation before them with the exception of those born prior to 1929. This is one generation that embraces Uber, the bicycle, public transportation and the motorcycle in rising numbers.
This age group also spends less on entertainment than Generation X and Baby Boomers.
They aren't all that interested in high-end fashion either, spending significantly less on clothing and apparel.
Perhaps most notable is their lack of desire to own a home. The majority of Millennials rent. In fact, 2 out of 3 Millennials say they would rather rent than buy a home.
Millennials spend, on average $47,113 a year overall on all expenses. Generation X spends $66,981 and Baby Boomers spend $59,646.
How Younger Americans Save
With a larger portion of their income going into savings, many Millennials are getting into investing their funds. Doing so has never been easier with automated investment services like Wealthfront and Betterment entering the marketplace, enabling newbie investors to start playing the markets with a modest $500 or less.
Here are a few more things to learn about Millennials, this time from a survey by Northwestern Mutual:
More than half of Millennials have set financial goals. Only 38%, by comparison, of those belonging to older generations have set goals.
64 percent of younger Americans favor saving instead of spending.
Millennials are building emergency funds faster than other generations.
39% of those living at home with parents never left home.
The Millennial generation has learned from the lessons of the past and incorporated them into their own individualistic ways of doing things. Willing to rethink convention and tradition, this fiery generation has plenty to offer the world in the way it views saving and spending money and reaching life's goals. If they can reign in those spending habits just a bit more, the Millennial generation just might do better than those before. In any case, they'll definitely do what they do on their own terms and in their own unique style.