When to Use a Credit Card vs Debit Card?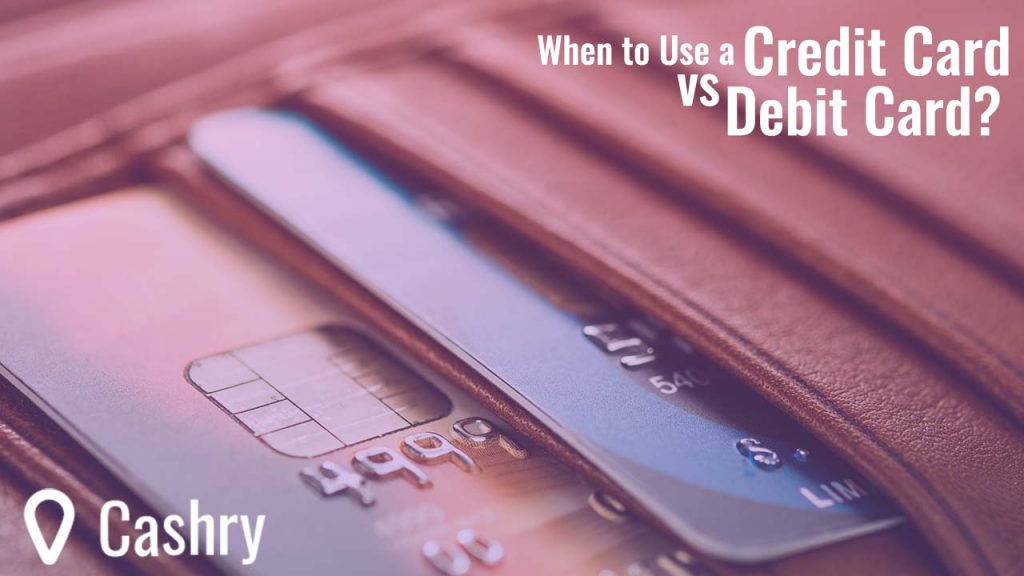 Many people have credit cards and debit cards that they use every day. However, many of those people do not understand how either of them works or even realize there are differences between them. To get the most out of these two cards, it is essential that you understand the details about them. Continue reading to find out all the information you need to be better informed about a credit card vs debit card.
What is a Credit Card?
To understand when to use a credit card vs debit card, it is essential to know what they are. A credit card is one that is issued to you by a bank. You can get a store credit card that is issued to you by your favorite store, but it is always backed by some financial institution. A credit card lets you borrow money, in a sense, from the financial institution that you can spend on anything you want up to a specific limit. This is a line of credit that is given to you. You can spend up to the limit, but not over it.
Each month, You must pay back the amount you spend. If you cannot pay it in full, the lender charges you interest for any amount not paid back within 30 days. Whatever amount you pay goes back into the amount of money available for you to spend.
If you have a credit limit of $5,000, and you spend $1,000, your available credit is $4,000. At the end of your billing cycle, you have a minimum balance to pay, depending on the lender. You must pay at least that much but should pay the full $1,000. For example, if you only pay $500, then your new available credit is $4,500.
What is a Debit Card?
A debit card is a card that allows you to access funds in your checking account. Any time you use this card, it is debiting money directly from your account. It is issued to you from the bank where you have a checking account. A debit card is convenient because you can gain access to your funds without going to the bank or writing a check. You can use your debit card to get cash from an automated teller machine (ATM). However, you can only use the money that is in the account. The bank is not allowing you to borrow additional funds.
If you go over the amount in your account, the transaction is declined. If the bank allows it, you most likely will be charged a big fee for going over the amount you have in your account. There are typically no other fees associated with using a debit card.
What is the Difference Between a Credit Card and a Debit Card?
When attempting to understand the difference between a credit card vs debit card, it may be slightly confusing at first because the cards often look similar. It is often difficult to know the difference between the two just by looking at the actual card. Your debit card will have your bank's name on it, which is a clear sign it is a debit card. However, many banks also offer credit cards, which could make it difficult.
The significant difference between these two cards is one pulls directly from your checking account and is limited by the funds you have in the account at any given time -the debit card. On the other hand, a credit card is based on a line of credit given to you by the lender. Therefore, the amount of credit available to you is based on your credit card balance.
The other important information know is that a debit card won't improve your credit score as you are actually only using the money you already have. On the contrary, a credit card will have an impact on your credit score as your are borrowing money from the bank every time you use it. If you pay on time, it will improve your credit score. On the contrary, if you spend more than your credit line or if you don't pay back on time, it will decrease your credit score.
When Should I Use a Credit Card?
There are many advantages to using your credit card when you are debating about using a credit card vs debit card for a purchase. The most significant benefit is when you are making a large purchase – at least when the purchase is less than your credit line!
The money does not come out of your checking account, and you are giving yourself more time to pay off the purchase. In addition, using a credit card allows you to leave money in your account if you need it. In some cases, you need an item but will not have the money to pay for it right away. Using a credit card allows you to get the item you need immediately.
Credit Score:
Using a credit card can help build a positive credit history, providing you use the credit appropriately. For example, if you make purchases with your credit card and pay them off every month or pay a significant amount of the balance, you are working towards a high credit score. However, as I already said, misuse of a credit card can negatively impact your credit history, so you must use it wisely.
Protection:
Credit cards can provide protection anytime you make a purchase. Your credit card may protect you if your item is stolen or lost. A credit card can protect you from fraud. You are not responsible for disputed charges until a decision is made about the dispute.
Cash back & Rewards:
Some credit cards also offer rewards and points when you make purchases. This can give you extra savings every time you make a purchase.
Flexibility & Benefits:
A credit can offer additional flexibility and benefits when you rent a car or book a hotel. For example, when you use a debit card to rent a car, the company often requires a large hold amount than when you use a credit card. In addition, your credit card may provide additional protections that are not offered when using a debit card to make these purchases.
When Should I Use a Debit Card?
The primary situation when you should use a debit card is when you want to control how much you are spending. With a debit card, you cannot spend more money than you have available. This also prevents you from adding to debt you may already have or creating debt you do not want.
The other moment you should use a debit card and NOT your credit card, if when you want to withdraw money. Always remember to use your debit card to withdraw money rather than your credit card as it usually negatively affect your credit score.
How to get a Debit Card vs. a Credit Card?
How Can I Get a Debit Card?
To obtain a debit card, you must have an account to which the debit card is associated. These accounts most often are checking accounts but could also be a money market, cash management account, and sometimes a savings account. Once you have determined the type of account you would like, you must open that account. The bank requires documentation to open an account. After that, you can usually open an account online. Most often, you need two types of ID which can vary based on the financial institution. Then, you must deposit money into the account and request a debit card. Once you receive the card, you must activate it before you can use it. But the debit card provider will give you more information on this last point once you receive it!
How Can I Get a Credit Card?
The easiest way to get a credit card is to apply for one online. The application process is relatively simple and straightforward. You are required to be a certain age to get a credit card on your own. Some companies want you to be 18 or 21. You must supply the credit card company with information such as name, address, date of birth, income and social security numbers.
The credit card company is going to do a credit check, and your credit score will impact if you are approved for the credit card. Once you apply and are approved, the bank sends your credit card in the mail. You must activate it, and then you will be able to use it.
Always remember not to apply for multiple credit cards at a time. Every time you apply for a credit card, the credit card company does a credit check which make you lose some credit score points. Therefore, you should always wait to be declined for one credit card application before to apply for another one.
Conclusion
It is in your best interest to have both a debit card and credit card. Every time you make a purchase, you must decide which card is the right one. You may choose to shop with your credit card because of the safety it provides and then pay it off each month. On the other hand, you may take a balanced approach and buy less expensive items with your debit card and more expensive items with your credit card. No matter which direction you take, think about which card is the best one for that purchase.
Need More Help?
Even with all this information, you may still have questions about a credit card vs debit card. The Goalry Mall is here to help you with any questions you may have. We have a wide variety of resources available to you, including articles and videos. If you have questions, we will have answers. So check out the Goalry Mall today to get the answers to all your questions.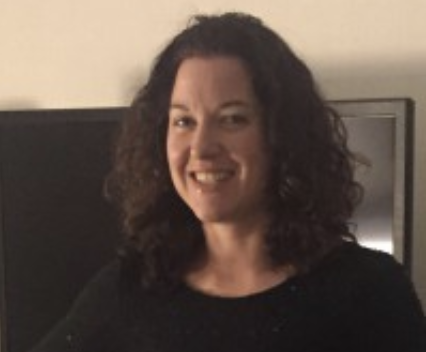 Julia Peoples is a long-time business manager focused on providing decision making assistance to the public. She works with people at key points of their lives who are making important retirement and financial decisions. She has had many articles published that educate the public on sound financial decision making.
Julia writes for those who are working towards financial freedom or a better understanding of how finances work. She has shared her financial insights with individuals on a one on one basis for years.