A Guide to Cash Credit Line vs Total Credit Line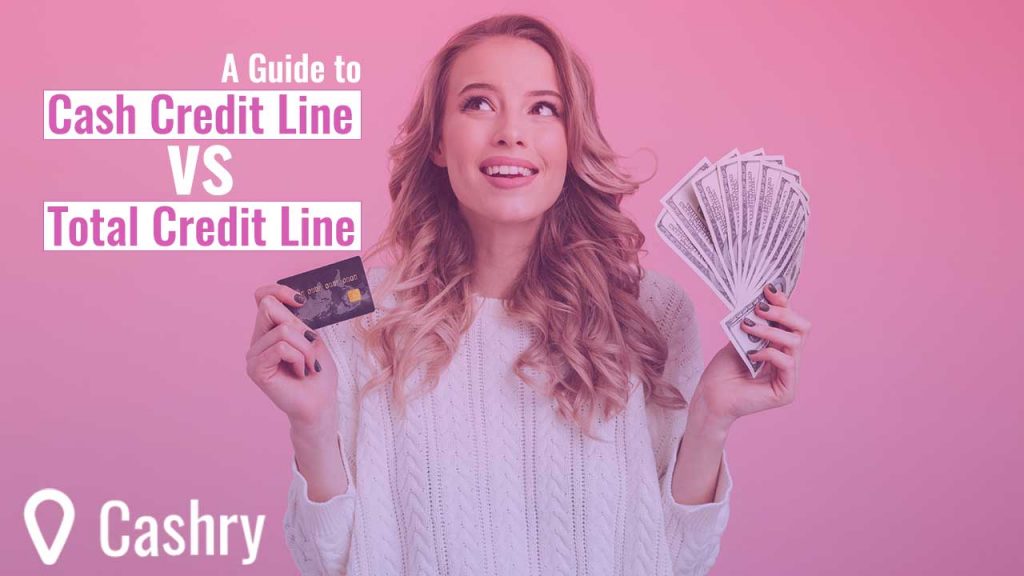 Credit terms often confuse many borrowers. For example, terms like Cash Credit Line vs Total Credit Line may seem identical at first. However, each represents a very different element of your credit. Mistaking them could cause many problems that we can help you avoid.
We'll discuss Cash Credit Line vs Total Credit Line to make this information easier to understand. Each section will focus on every element you need to know about these factors. Then, we'll discuss how we can help you understand your financial situation with our high-quality apps.
Below, we'll break down each of these terms entirely and give you a better idea of what they represent. Doing so will make your financial understanding more complete. And it will also prevent any confusion you may experience. After all, credit often confuses many people. Especially when cash is involved. So, let's look at cash credit lines first before comparing the two.
First: What is a Cash Credit Line?


Your cash credit line is part of your overall total credit line. So when talking about cash credit line vs total credit line, it's not a competition. Instead, understanding your cash credit line helps to expand your knowledge of credit in general. It also helps to ensure that you make the most intelligent financial decisions possible. In essence, a cash credit line refers to the cash you can take out of an ATM with your credit card.
Taking Out Cash on a Credit Card
Did you know that you can take out cash from your credit card against your overall credit limit? Not everybody realizes this fact, but it is true. In this way, your credit limit is a lot like your checking account. You take out money based on that amount and can spend it any way that you want. In addition, most credit card companies let you set up a PIN that you can use on any available ATM.
However, each time you take out money, you decrease your credit amount. For example, if you have $2,000 of available credit and take out $500, you'll have $1,500 available. Therefore, you cannot take out more credit than is available on your card. Importantly, you get that available cash back if you pay off what you owe, including any interest on your card.
That said, the available cash on your card is not the same as your total credit. Instead, your credit card company sets up a cash credit line for the card. This indicates the maximum amount you can take off your credit card. Most companies set this limit based on a certain percentage. The percentage varies depending on the company and the credit they provide you.
Typical Cash Credit Line Percentages
Read through your credit agreement statements to gauge your overall cash credit line. Most agreements include this detailed information to minimize any confusion. Some list it either as a percentage or as the total cash value available to you. But how do companies decide on this value? They consider various factors that affect your overall credit value.
1. Your Available Credit Line
Credit card companies try to limit available cash by providing a reasonable line limit. For instance, some may cap you off at 30%. Doing so prevents credit troubles and huge withdrawals. That said, others may set a smaller limit if your credit line is significant. For example, a $100,000 credit card may have a 5% cash credit line or $5,000. These limitations help to prevent excess spending.
2. Your Credit Plan
Some credit cards allow for higher cash credit lines. For instance, corporate credit cards may have higher cash credit lines for emergencies. On the other hand, a personal credit card usually possesses a lower cash credit line. Talk to your credit company to learn more about your plan. If possible, they may provide you with a higher-value option. However, be warned that you might pay extra for such cards.
3. Your Credit Score
Poor credit scores may limit your available cash credit line. Companies may not have faith that you won't take out high cash levels with a higher line. Improving your credit score may increase your available cash credit limit. However, understand that improving scores take longer than worsening them. So make sure you pay your bills on time and limit your used credit when possible.
4. Your Credit Usage History
Often, people with bad credit may not be entirely to blame. For example, sudden medical bills may impact their overall credit. Credit card companies consider these factors when deciding on a cash credit limit. Those with a history of poor credit and bad purchasing decisions may get more limited cash availability. Those with a history of making payments on time get better limits.
5. Federal Interest Rates
When interest rates increase, many credit companies limit their available cash credit line. Doing so helps to keep their customers safe from overspending. And it also limits the risk of problematic credit card payments. As rates go down, this trend may change. However, some companies keep their cash credit line steady despite these changes. So make sure you pay attention to all changes to avoid complications.
6. Current Market Factors
Credit card companies pay attention to the current market and gauge its health when setting cash credit lines. For instance, if the market is suffering, they may cut cash credit limits to compensate. Or they may raise limits when the market improves. Unfortunately, these factors often seem mysterious to many card owners and take some time to understand when using them entirely.
7. Other Things to Consider
Many other elements impact your cash credit line use. Understanding these elements helps to minimize your confusion. For example, you may not understand the types of fees or interest rates set up for your cash credit line. Knowledge of this information helps to make managing your credit smoother and more efficient. The following elements help make your personal credit easier to understand.
a. Fees
You must pay fees when taking cash out of your credit limit. Typically, you spend at least 5% of the advance. So if you get $1,000, you'd pay $50 extra. Pay attention to your cash credit line to avoid overdrawing. Any ATM fees levied on your transaction also go on the card.
This situation may get out of hand if you don't watch yourself. Many people take up their cash credit limit simply with fees. Pay attention to your overall line, cut back on how much you take out, and avoid ATMs with overly costly transaction fees to minimize this issue.
b. Interest
Few people who take out cash on a credit card understand the differences in interest. Any money taken from your card creates immediate interest. This differs from regular credit card purchases. In addition, a standard credit card purchase doesn't accrue credit during its initial grace period.
Cash advances also have higher interest rates than standard credit purchases. The precise increase will vary. However, most card companies set it at an extra 3%. So, if you have a 6% interest rate, your cash advances have a 9% interest rate. This difference is significant.
That's also the reason why many people will recommend you to only withdraw using a debit card rather than a credit card.
c. Daily Limits
Credit card companies set up daily limits on cash advances to protect customers. However, the amount varies depending on many factors. For instance, some businesses may have a flat $500 limit on all cash advances. Others may limit you based on your available credit line.
Such limits keep you from withdrawing too much money at once. It is also a security benefit for you. For example, if someone steals your credit card, daily limits minimize how much they can take. They may not even have time to make a withdrawal before you cancel your card.
d. Monthly Limits
Like daily limitations, monthly limits keep you from overspending. These also vary based on your available cash credit line and other factors. The amount varies but is usually no more than 20-25% of your total cash credit limit. Talk to your credit card company to learn more.
Some firms may even contact you if they detect strange activity on your card. For instance, they may freeze your cash credit if you withdrawal your maximum daily limit on two consecutive days. They will then contact you to make sure that you were using the card.
e. Uses of Cash Credit Line
Why would you take cash out on your credit card? Some people need an immediate cash payment to use for emergency situations. For instance, a friend may need bail, and the court does not take credit cards. In this situation, a cash advance helps get you the money you need.
Other everyday use situations include paying rent and handling medical expenses. No matter the scenario, you must consider all of the above elements to minimize confusion. Doing so helps keep your credit use reasonable and safe.
Second: What is Your Total Line of Credit?


Your total credit line is precisely what its name implies. It is how much credit is provided for you to use. For example, your total credit line may be $20,000 on one credit card and $15,000 on another. You can never borrow more than is available on these lines. However, that doesn't mean that you can't owe more. So how is it possible to owe more than your total line of credit?
Let's say you max out your credit card and pay only the minimum payments. In this situation, you might only cover part of your interest payments. As a result, your interest could increase past your nominal credit line. This situation is not uncommon but can be avoided. Simply pay more than the minimum payments, and you can start paying off your card faster.
How the Cash Credit Line Affects Your Total Credit Line
Your cash credit line exists within your total credit. As a result, it has a value separate and similar to your total credit. If this sounds confusing, a simple example should help:
Let's say you have a $50,000 total credit line with a 20% cash credit line of $20,000. You don't use your credit card usually but do max out your cash credit line, leaving behind $30,000 of available credit. That number doesn't take into account the up to 5% costs of taking out cash. Adding that to the total, you get $1,000. That cuts your available credit down to $29,000. Your total credit line is still $50,000, and you can still use your credit card to make purchases. However, you cannot take out any more cash on your card. Instead, you'll have to pay off more of your card to get access to money.
Your credit company will keep track of these amounts for you. For example, your monthly statements will include your "cash credit line," "available credit," and "total credit line" values. As you pay off your credit, these values will improve. The percentage distributed to each line will vary based on your credit card company. Some might let you set up percentages for yourself.
What Type of Credit is Credit Cards?
Credit cards provide unsecured credit to the borrower. In other words, you do not offer collateral as you would a loan. Instead, your company sets limits based on your financial health and credit history. They cannot claim property to pay off your bills. Instead, they utilize collections services that will call you and attempt to resolve the debt with you.
Credit cards also consist of a revolving design. In other words, you can continue to use your credit as long as you make payments. So if you have $2,000 left on your credit lines, you can use it. However, you can only use up to what is available on either of your lines. So, if you have $10,000 total credit and $2,000 cash credit left, you can only spend that amount.
Revolving credit's name is very suitable. Many people get caught in a "revolving door" of paying off portions of their card and then spending it again. Your cash credit contributes to this situation by costing more to use and creating higher interest rates. Carefully use your cash credit and total credit lines to minimize this risk to yourself.
Ways We Can Help You
Goalry Inc. helps set up people like you with high-quality financial help. It uses various search parameters and information to hook you up with a lender you can trust. We also help our customers identify suitable credit card options that make sense for them as a borrower.
Simply visit Goalry.com our app and create a profile to begin searching. First, choose what kind of cash credit line you want and seek out a company that provides it. Then, narrow down your options and apply for the card to see if you're approved. This simple process helps cut back on confusing and frustrating searches.
And it also helps you find an appropriate cash credit line. Remember not to forget your total credit line when searching. Goalry enables you to sort through your multiple choices and better understand what is available.
Work With Your Credit Firm to Get More
Talk to your credit company about these elements to make sure you understand them. Remember: your cash credit line and total credit line will be pretty different. And they're likely to vary from your friends or family members. Your credit is a personal thing created by your spending habits.
Thankfully, your credit firm may extend your cash credit line in some situations. For example, you may request more cash credit or pay off more of your credit to expand your options. So take your financial future into your hands and do what you can to broaden your credit. You'll feel rewarded in many different ways. And whatever your cash credit line and total credit line, always use your credit card responsibly!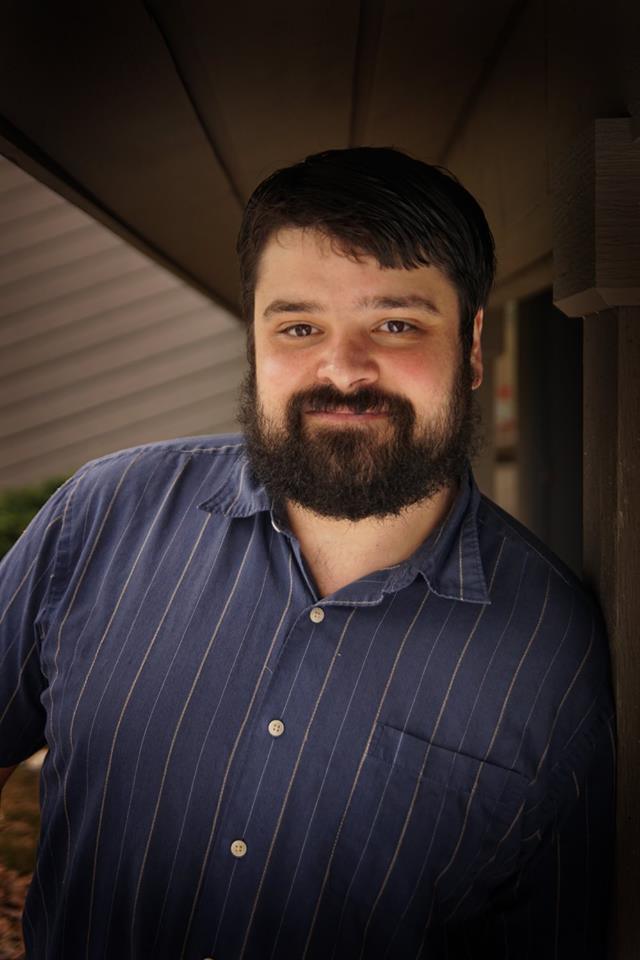 Eric Benac is a freelance marketing professional with more than 10 years of experience. He stumbled upon the financial market during this time and fell in love with its many unique facets. He particularly enjoys writing content that helps working class people save money and improve their quality of life. In his free time, he enjoys listening to music, working on his latest sci-fi opus, composing and performing music, and being outdoors whenever possible. Currently, he has two books of music criticism to his name and lives in Lansing, Michigan.