7 Ways to Get Quick Cash When You Really Need It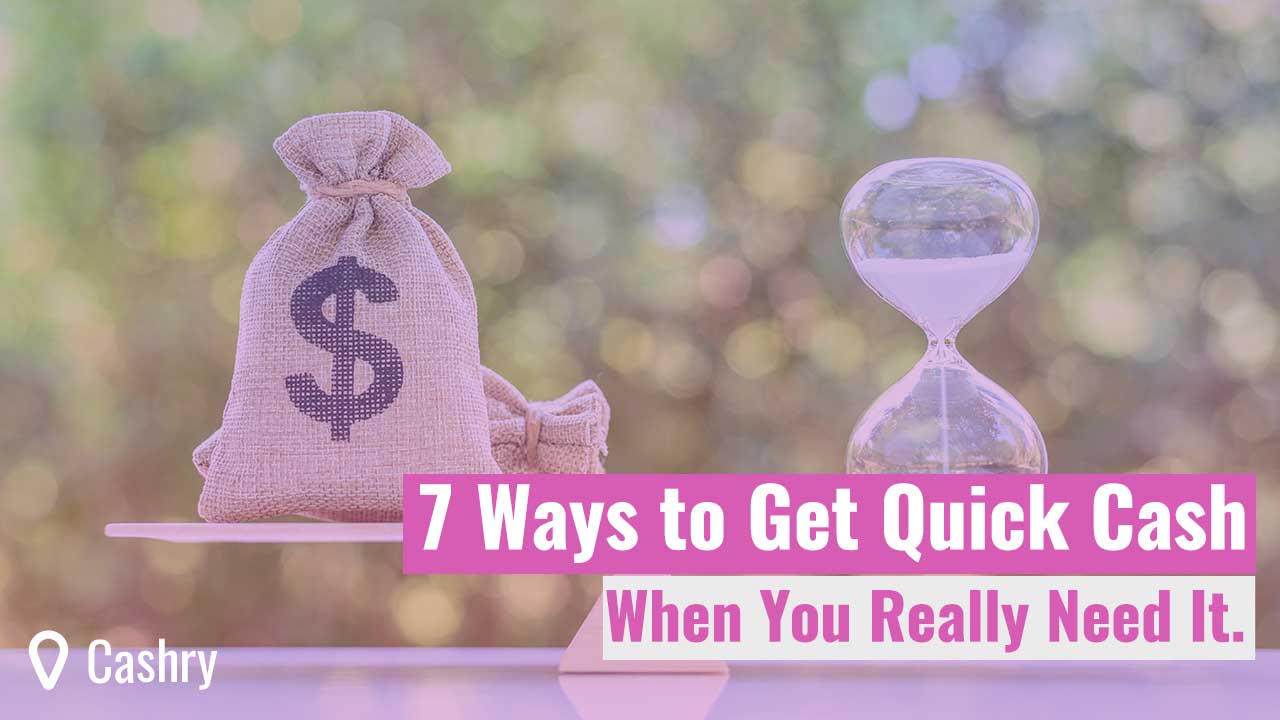 Emergencies are never subtle or convenient. In fact, they always seem to come around during the worst possible times. Your car might break down right after you've just finished paying your bills. The water heater in the home might go. An unexpected medical situation may arise. You get the picture. When such situations occur, you'll need to know some methods of getting quick cash in your wallet immediately.
The term quick refers to the ability to obtain the funds within a period of a few days. We're going to talk about seven ways you can get fast cash in your hands when you need it the most. Read through each tip and try to use it to help resolve the next cash issue you have.
Seven Ways to Get Quick Cash When You Really Need It
As mentioned before, emergencies don't wait. They demand an immediate resolution. Therefore, you need to have some effective strategies in place when you need money the most. The following are some tactics you can use to get money within a matter of days:
1. Campaign Your Family and Friends
One of the fastest ways to get the cash you need is to go to the people closest to you. These people will already know how reliable you are, and they may be willing to support you in a time of dire need. We suggest that you campaign your family members, friends, coworkers, and even acquaintances that you've known for quite some time. Think of everyone you consider as a family member or a friend and request their help in this dark time.
How to Proceed
Since asking to borrow or receive money is a sensitive matter, you'll have to handle it as such. You need to think about the relationships you have with the people you're lobbying for cash. For example, you'll have to be more mindful of someone you haven't spoken to for five years than with someone you talk to twice a week. You'll also need to explain your situation thoroughly to the people you're approaching. They'll want to know why you need the funds, and they may ask you why you don't have the money available in your own savings account. You should prepare yourself to explain your situation and plead your case without feeling embarrassed, angry, or pressured. 
Success Rate and Pros and Cons


The positive side to asking friends and family members for cash is that you may not have to pay it back. You're more likely to get a loved one to donate to you if you go this route.


The downside is that you'll have to discuss your current undesirable financial situation with other people you may not want to tell.
The success rate for this method is about 50 percent. You'll either get a yes or no answer, and you'll usually know the answer the same day. You won't lose anything by asking, and you can choose another avenue to search for funds if your family and friends don't help.  
2. Apply for Quick Cash Loans
Another method you can use to obtain quick cash for an emergency is to apply for fast cash loans. An array of fast cash loans is available to people who experience unexpected financial hardships. One example of a fast cash loan is a payday loan. It's a popular loan type because it usually doesn't require borrowers to have a perfect credit score. The lenders use the borrowers' jobs and expected income as security for their loan repayments. Payday loans generally range from $100 to $2,500.
Title loans are another popular loan type in the fast cash realm. These advances are for individuals who own vehicles and have the titles to those vehicles in their possession. The lenders secure the loans by placing a temporary lien on the borrower's vehicle. They lift the lien once the borrower pays the debt.
How to Proceed
Applying for a quick cash advance is usually easy to start. You need to find a reliable loan provider and beware of shady and sharkish type deals. Do your due diligence and research all prospective lenders so that you can avoid getting yourself into deeper trouble. Apply for a quick cash advance with a company that makes you feel comfortable.
The turnaround time for payday loans and title loans is usually less than 24 hours. It might be the perfect solution for you if you're looking for the fastest route to the funds you need.
Success Rate and Pros and Cons


The benefit of applying for a fast cash advance is that you can get it right away. The application process is simple, and you can have the funds to take care of your emergency.


The downside is that some lenders have extremely high interest rates. You have to ensure that you have enough money to cover the loan, interest, and finance charges, or you risk falling into a vicious cycle. In the case of a title loan, you could risk losing the vehicle you own.
The success rates for payday and title loans are in the high 90s. Hardly anyone gets turned down for these advances. You can be confident that you'll receive an advance if you have a stable job, bank account, vehicle, and decent income.
Where to Apply if I Want a Loan?
One thing you should really thing about is where you apply for your loan! As you don't want to apply for a sharkish loan nor for any kind of loan you wouldn't be able to pay off, you must really consider all the opportunities when making a choice.
To help you find a good lender based on your needs and own situation, we partnered with HiFiona and developed the following widget. If you are considering getting a loan, fill the form and have a look at what could fit your needs!
3. Create a Crowdfunding Profile
You've probably heard of sites like Go Fund Me, Kickstarter, Fundly, and the like. These are called crowdfunding sites because they allow numerous people to donate to an individual's cause. Go Fund Me is one of the most popular crowdfunding sites as it allows people to request cash for any cause. Furthermore, users don't have to reach their financial goals to withdraw their funds. They can withdraw their funds at any time and use them even if donors didn't meet the requested amount. Users can also use the links to their campaigns to contact their friends and family members and post to their social media pages. 
How to Proceed
The first thing you need to do is sign up if you want to request cash on a crowdfunding site. The initial signup process may take a while, as you will have to verify your identity. Once you finish that, you can create a profile page for your funding campaign. Explain your situation in a way that appeals to other people's emotions. Don't leave anything out. Explain exactly what you're going to do with the funds you receive and why you need to handle the situation right away. Your campaign may come across some random people who want to help you.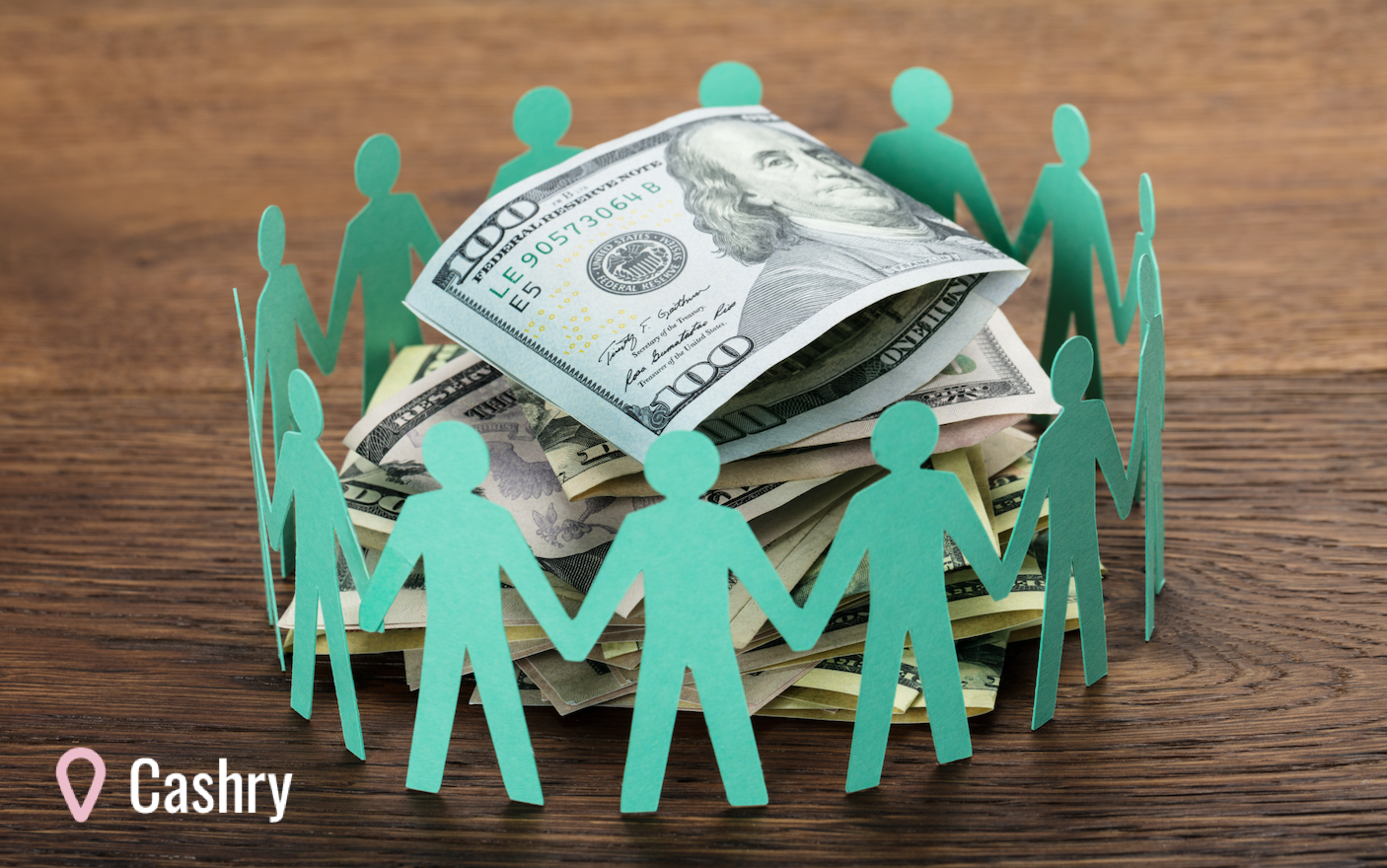 Success Rate and Pros and Cons


The good part of applying for money at a crowdfunding site is that you don't have to pay it back in most cases. Ensure that you read the description of the site you use to verify that you're receiving gifts and not loans.


The downside to using a crowdfunding site is that it might be difficult if you aren't a popular person. For example, your reach won't be that well if you don't have a swarm of friends and followers on the most popular social media sites. In that case, you will have to rely on strangers to fund your campaign and trust your word enough to help you. It can happen, but the chances lower slightly if you don't have an established support system.
The success rate of crowdfunding sites is about 30 to 40 percent.
4. Sell Items From Your Household
Another way you can grab hold of some fast cash is to use what you have. You won't need to ask anyone for anything if you use this method. Start by taking an inventory of the goods you have inside your house. Think about which items you still deem valuable and which items you could stand to lose. Go through your electronics, appliances, furniture, jewelry, and so on. Decide how much you want to sell them for and then offer them to other people. You can obtain cash pretty quickly if you have items that other people desire. You might have enough items to cover your emergency. 
How to Proceed
You can use a variety of methods to sell your items. One way you can do it is by holding a yard sale over the weekend. All you need to do is announce your yard sale and then sit your items in front of your house and wait for people to stop by to purchase them. Alternatively, you can visit a flea market and rent a table to put your items on. 
Another idea is to sell your items online. Using a free online classified service such as Craigslist might accomplish your goal. You could also use an online auction site like eBay for what you need to do. You'll need to register for an account and perhaps verify your identity. You'll also need to pay listing fees and final value fees once your auctions end successfully.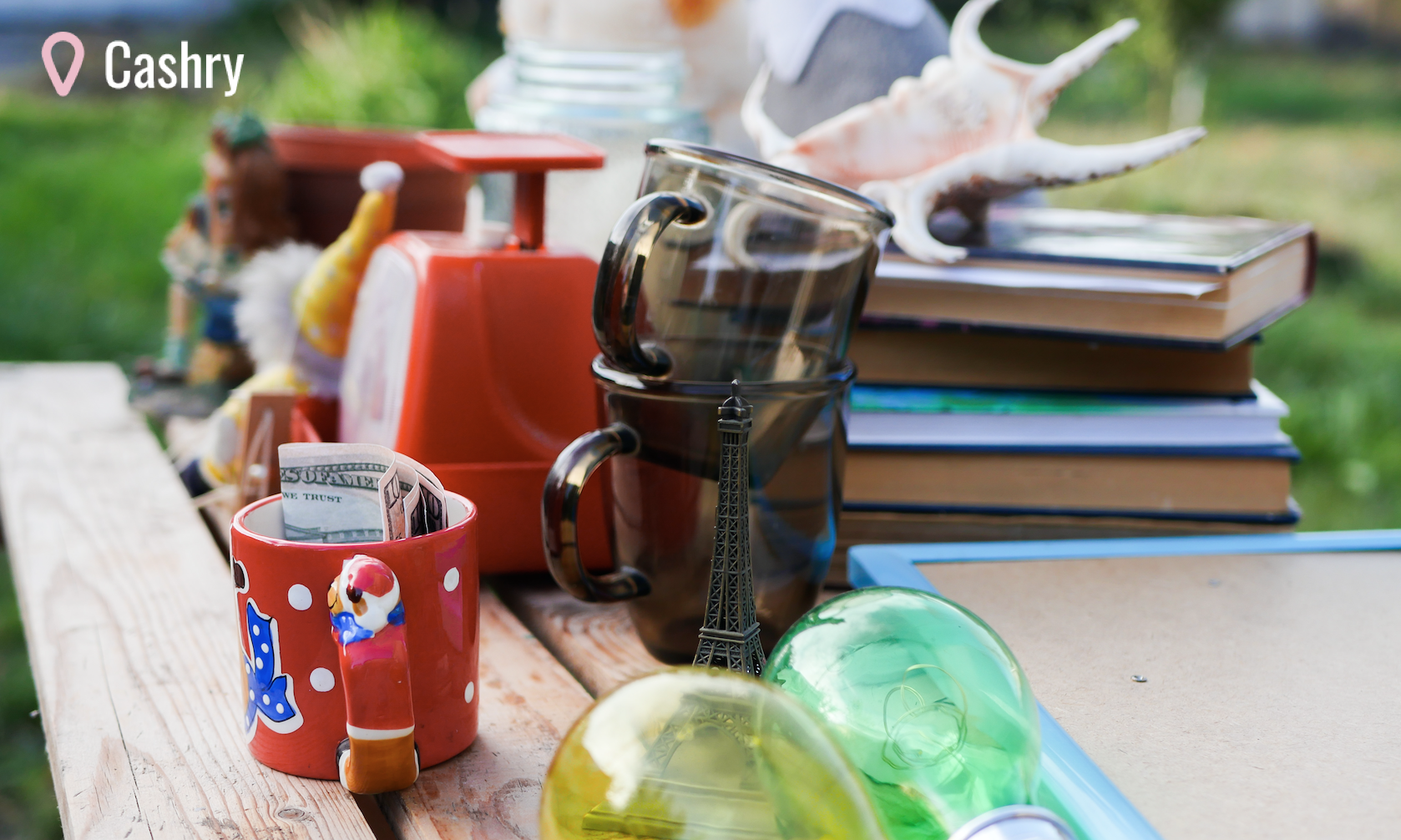 Success Rate and Pros and Cons
The success rate of these alternative methods is around 80 percent. The amount of money you make depends on your products and the method you use to sell them. Online auctions offer your products' exposure to the largest crowd of people. You can sell your items locally, nationwide, and globally through this service. You have a higher chance of selling your items quickly, as well.
5. Use Micro-Loan Mobile Apps
You can use mobile apps that offer small loans to their users if your emergency cash need is small. Examples of mobile apps that offer small loans are Dave, Bridget, and Earnin'. To use these apps, you need to have a reliable job and a stable income. Loan amounts usually start at around $75 and might go as high as $500, depending on which app you use. Your future loan threshold may become higher as you establish trust with the lender.
How to Proceed
You'll need to download the respective app and then verify your identity, work information, and banking information. You can then request the funds you need. Some apps offer immediate access to the loan funds, and there's hardly any charge for receiving them. The apps usually ask their users to donate a few dollars to keep the operation going instead.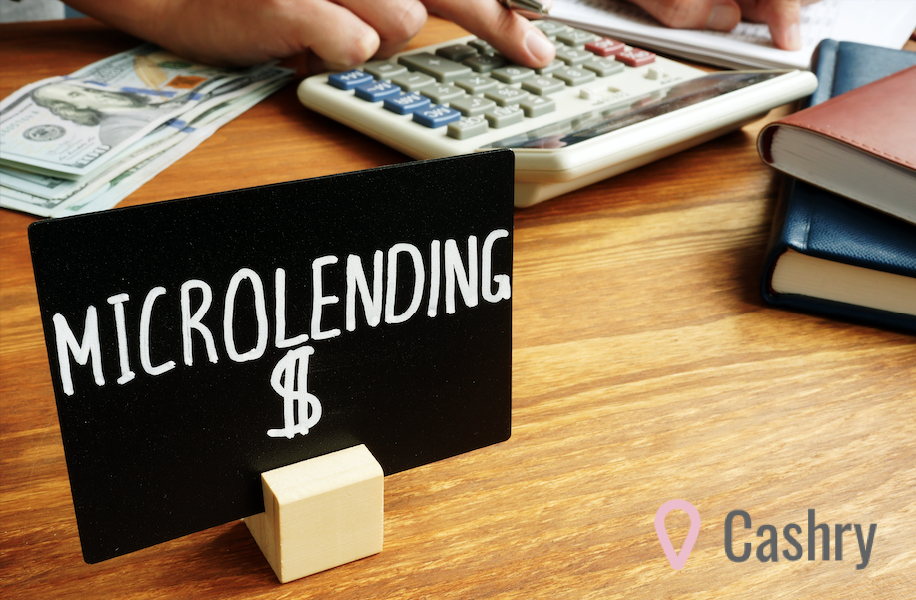 Success Rate and Pros and Cons


The benefit of using the apps is that you can usually receive funds within minutes once you're all set up.


The downside is that the loan period is usually short. The repayment comes right out of your bank account within seven to 14 days.
The success rate is more than 90 percent for qualified applicants.
6. Make Money Online
You can try to find quick ways to make money online, as well. You can do contract work that will allow you to set your own schedule and work only when you want to. Examples of such contract work include transcription services, customer service, freelance writing, and more. You may be able to gather your emergency funds by doing the work when you have the time. Some transcription sites might allow you to cash out the same day you receive payment approvals for the transcriptions. 
Online side gigs don't usually require extensive application processes. You may have to verify your identity and then take a test to ensure that you're qualified for the job for which you're applying. After that, you can take on the projects that interest you and then receive your payments in a timely fashion.
Success Rates and Pros and Cons


The pros are mainly that you can apply easily and that you will receive a payment if you do the work.


The downside is that it might take you some time to get set up, and it may take a while to receive your first payment.
The success rates for doing online jobs for cash are in the high 90s.
7. Do Odd Jobs
Finally, you can find the cash you need in performing odd jobs for the community. Examples of some odd jobs you can perform are babysitting, lawn mowing, house cleaning, house sitting, pet sitting, errand running, and more. 
How to Proceed
Check the physical and online classified ads for people who need other individuals to do odd jobs. You may also need to check sites for gig workers to find projects for yourself.
Success Rates and Pros and Cons


The benefit of working odd jobs is that many of them offer cash payments on the same day.


The downside is that the contact level may be high, depending on which venture you choose to take.
The success rate for odd jobs is in the low 90s. Odd job workers usually receive payment for the work they do.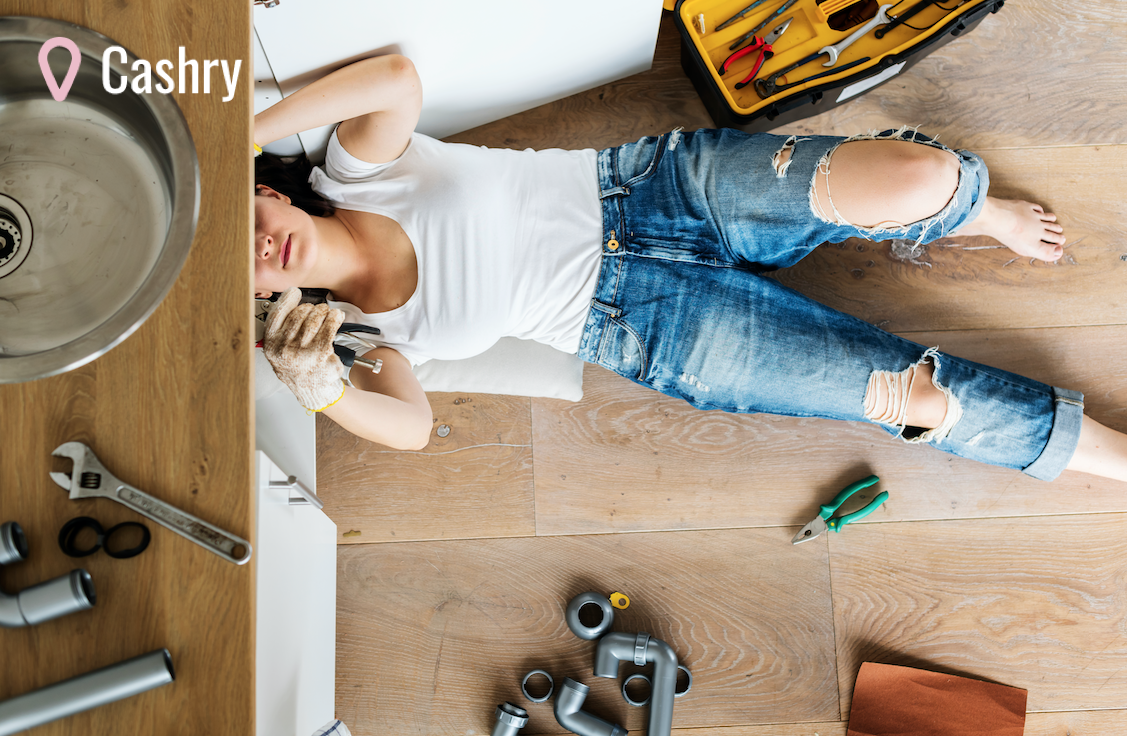 Reach Out to Us if You Need Further Assistance
We hope you've enjoyed going through our list of ways to make quick cash. We're always happy to be of service to you. If you need additional assistance, you can reach out to us by telephone or inquiry form. We created our business to help individuals and small business owners to find the products, services, and information they need to keep their financial profiles on a positive note. Don't be afraid to reach out to us if you have trouble finding loans, data, or education. We're not a lender, but we know plenty of reputable lenders who can assist you.
Discover the Goalry Mall
Alternatively, you can try our new ideal that we call the Goalry Mall. The Goalry Mall is an app that we designed like a shopping mall for your convenience. It has three floors for you to explore. The lower level is where you can find other people with similar goals and aspirations. The middle level is where you can obtain the education you need on a variety of financial topics.
The top level is where all the stores are located. We have a store in our mall for just about everything you need. You would probably want to visit the Loanry mall to search for the cash you need for your emergency. However, there's also an Insurry mall, Debtry mall, Creditry mall, Accurry mall, Taxry mall, and so on. You can visit a total of 10 stores to find what you need. Whatever it is, you can feel confident that we have a store for that. 
To gain access to the mall, you must visit the mall entrance and request a member ID. There is no cost for you to obtain a member ID. All you need to do is ask. You'll receive your ID right away, and you'll have access to all the benefits of being a member. 
Sign up for the Goalry Mall
Now you know how fantastic the Goalry Mall is and how it can help you get the quick cash you need. It's time to take advantage of all of its features. You can apply for a member ID in just a few seconds and gain access to all the Goalry stores. Visit the site right away and request an ID for your convenience. You'll love the way it allows you to embark on a self-guided journey to meet your financial goals.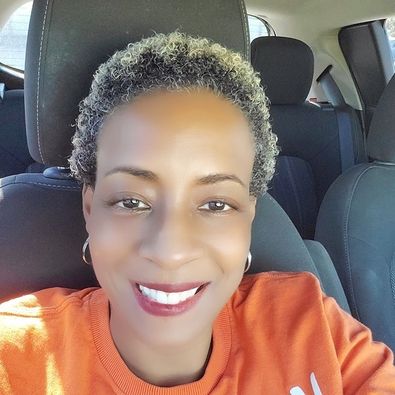 Timiarah Spriggs is a personal finance writer who specializes in credit score growth and smart budgeting. She share budgeting, saving, and financial planning advice with various renowned finance shows, podcasts, and finance sites. Timiarah discovered the world of personal finance out of necessity. Her passion lies in helping consumers stay afloat in the world of finance and become masters of their profiles.