How to Make Money Online Now That Everyone's Doing It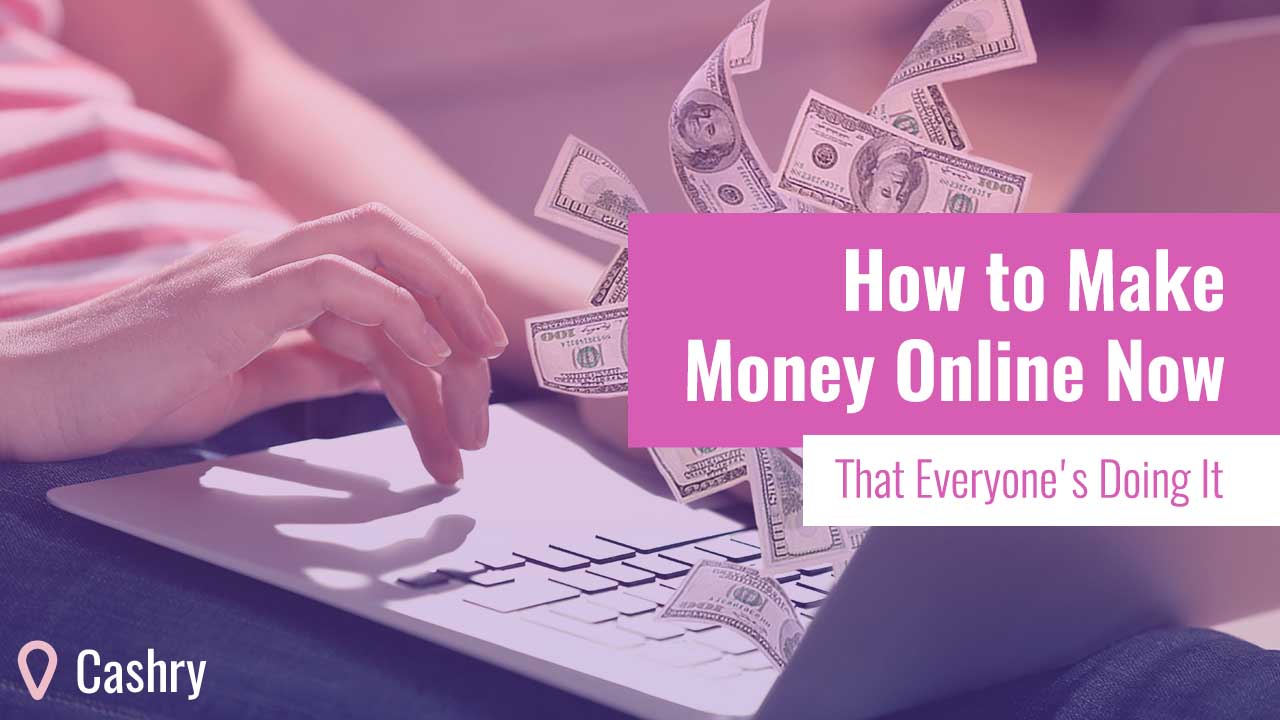 2020 has most certainly been an unusual and challenging year, to say the very least. Millions of jobs have been lost, savings accounts are draining fast, families are having trouble paying rents and mortgages, meeting billing due dates, and buying food, paying for their children's private and college education – and the list goes on. This is true for the current situation, but could also be applied to other crisis, either financial or not. So you might wonder How to Make Money Online?
How can we jump over all of financial hurdles in our current path?
Start Learning How to Money From Home
Are there ways to make money from home? Yes, there are!
Are there ideas and ways on how to make extra money online, that you can produce from the safety and comfort of your home while helping to build up some extra dollars for your current needs – and for future needs? Yes, there are!
Build Your Basic Money Skills to Better Learn How to Make Money From Home
Let's start – at the start. It is important to have at least some basic money skills in order to make extra dollars for your bank account and your wallet. Rest assured, there are a number of trusted – and excellent – ways to build your basic money skills. Read on for some easy tips designed to help you start your way back to a road of financial security.
Even the most basic know-hows will help get you through any money needs or financial help that you are experiencing now. And you'll be in a better financial mental state should anything like our current crises ever come up again in the future.
Making Easy Money in Today's Complicated World
Get right on board with these easy online money-skill starters
The most important tip for online money-making success? A positive attitude.
We've all heard this before, but they are incredibly wise words: worrying will get you nowhere. So stay positive!
1. Create a Realistic Budget & Stick To It
It is quite possible that you have never created a budget before, and believe us when we say you're not alone there. However, creating a budget is the first and foremost online dollar building skill you'll need. Create a realistic budget and you'll open up new financial pictures of your online money-making life.
2. Save Your New and Awesome Online Money Earning and Tighten Your Belt
We are sure you have already had to cut down on costs. It may feel painful now, but it is vital for your family and their needs: cut down some more and take on some wallet-fattening work online – even if you've never worked online before. Opening a savings account could also be a good way to save money and even to get some interests out of that money.
3. Read Some Financial Books Which Could Help You Out

There are many books you could read which shall help you out understanding money and learning some basic financial tips and tricks.
This one book shall help you discover more than 100 jobs available for you to earn some much-needed income. (And isn't all income much needed?) This book also provides fantastic and much needed (and easy to begin) ways on how to make money online. Go for it!
The most important thing when you want to make money online now that everybody is doing it is to think outside the box! The job market is especially tough now, but that doesn't mean you cannot do something different right now – like, TODAY!
From taking surveys, to finding freelance platforms for writing or editing or graphic design, to making cool things at home to sell on Etsy, to doing online and at-home consulting work – there is most definitely something in the online world you can do for new and different income-making. Bellow are some ideas you might not have thought about. Let's have a look!
Some New Ideas for How to Make Money Online
So, let's get started on some terrific ideas that will show you! Best of all, these wallet-building ideas work for our current pandemic situation safely and perfectly.
Get Into the Stock Photography Business!
Do you have a collection of diverse, interesting, and REALLY GOOD photos on your digital camera or high-quality cell phone? You don't have to be a professional photographer to sell your great photos to an online stock photography site.
These sites contain hundreds of thousands, to millions, of photos of nearly any subject you can think of. The photos are used by website designers, marketing agencies, ad agencies, PR agencies, magazines, newspapers, and many more businesses. All you need to do is upload your pictures to the stock photo site that you have made an agreement with. Your photo can be bought and used lots of times. This means more money for you.
Among those websites you could think of Shutterstock or iStock by Gettyimages. That's Easy, fun, and financially helpful!

Become an Online English Tutor (or any other language!)
There are millions of people in our country who speak English as a second language. Not to mention those who are learning another foreign language and would love to improve their skills.
These folks very often take classes to help improve their English skills. This type of boost-your-English tutoring has become an online explosion. You don't need to have ever been a tutor or teacher previously to acquire an online money-making job like this. However, most tutoring services require that you have at least a High School diploma or GED certification, or of course, an undergraduate college degree.
Depending upon what the online service or class requires, you would be doing things such as teaching better grammar and speaking skills, handing out "homework" assignments, and with a combination of patience and caring – help elevate confidence in learning second-language students. The students can either be children or adults.
The demand for this service is remarkably high, and always higher as we have more and more new ed-tech companies. Look into some online tutoring services today, and see which service is a good fit for you.
And if you are more into translating, there are also some online websites to translate from a language to another, being paid per word translated! That could be another interesting way to make online money.
Make a Variety of "How To" Videos That You Can Post Online
Do you know how to fix a clogged sink? Do you have some great pointers on the best ways to repaint a room in your house? Are you a savvy, in-the-know shopper? Are you good at refurbishing and updating home furniture pieces? People want to know these great "how-to" tips, and so many, many, many more!  YouTube is the go-to online site for many thousands of "how-to" videos. Making money on YouTube is not easy, but it can definitely help you if you have some great ideas and a good community.
Go to YouTube and look into how to set up your own special and unique "how-to" channel. Learn how to get seen and be visible by using the right keywords, among other tricks that will make your videos watched (and watched over and over again). It's easy, so don't worry. You've got this, and soon – you've got money coming in thanks to your new knowledge about how to make money online through YouTube. The more you learn and the more you know, you can start building up followers that will visit your channel often.
When this happens, it's time to partner-up with a company or brand (or two or three) that will pay you to feature their specific products in your how-to videos. It's also time to launch on some other social medias, such as Instagram. Making money on social media will then be easier as you already have your online community from YouTube!
Want More Ideas on How to Make Money Online? We've Got You Covered
There are many numerous – and very legitimate & safe – ways to earn money from online sources. Most are not jump-right-into-it kind of easy (but some are), and most do take a little bit of time and research to get in and get good at it. But as we've said before, making money online is an opportunity that is there for your taking, and you can do it (as so many millions of other people do every single day). Go ahead and turn some cool ideas into a money-making, work from home business.
Fiverr

Fiverr is the perfect site to earn a few much-need dollars. Whatever your online skills, there is something you can sell on Fiverr. If you're a graphic designer and you want to offer your services for $10/hour, simply offer a half hour gig. Indeed, if they need two hours of graphic design, they pay you $20, or $10/hour by buying four gigs.
You won't become a millionaire by using this site, but you'll most definitely earn some extra money, and you'll have fun doing it!
Freelance Writing
One of today's popular and common online money-making avenues includes freelance writing. The pay for these many various freelance sites varies widely, from low to quite high!
Go online and check them all out to see which site (or sites; you can join several that pique your interest and that you feel you can succeed at) you like most. There a lot of opportunities on those sites, among which WriterAccess.
Selling Old / Vintage / Handmade Stuffs
Got stuff? Need to sell that stuff? Declutter and reorganize your home – or create fun and useful things by hand – by selling, selling, selling. All online!
No amount of hard work can overcome a negative mindset.

– Jill Koenig
Of course you could consider a garage sale if you have a lot, but looking online might make you more money! Look into some of the top online sell-your-stuff sites such as Etsy, Facebook sell and swap shops, eBay, Craigslist, Amazon, and many more sell-from-home sites. Choose the one, or ones, that work best for you.
You could even consider selling online some handmade stuffs! There are some platforms dedicated to selling those nice and cool products you made by yourself!
Final Thoughts
Most certainly, your needs and your goals are to make some more money during today's difficult and confusing times. The good news, in conclusion, is that you are able to earn some much-need money from home – online.
Sure, you may be applying for or joining an online money-making job or service, but that does NOT mean you should be lax about the serious nature when approaching and working these online gigs.
Sure, the majority of these online wallet-building opportunities you can most likely do in your pajamas. But you still need to be dedicated and focused on the work.
Don't look at any of these opportunities as "not-a-real-job". Indeed, they are real jobs. Competition is high for working online today, so treat everything you do as a genuine and very real work. With a positive attitude like that, you are sure to succeed!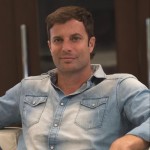 Ethan founded OfferEDGE in Dec 2013 with the mission to unify the financial quadrants through a system that allows businesses to be seen when consumers use a Single Sign On across Lending, Credit, Money and Real Estate. Taub invents the offers and IP, while overseeing all aspects of the company. He also has orchestrated the company's earned media across the brands Loanry®, Cashry®, Debtry®, Budgetry®, Billry®, Taxry® and more. This includes over 500 publications that have been featured across the web.