How to Get Online Loan Same Day You Apply?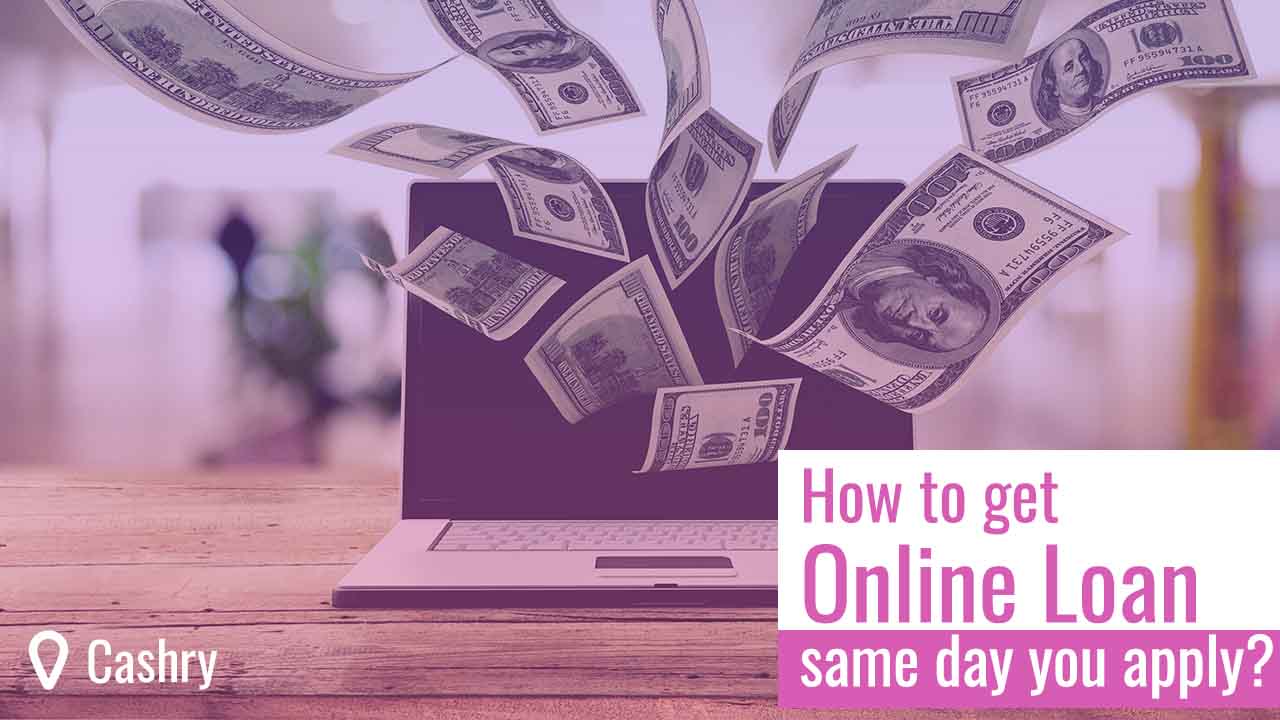 Ever had one of those days that just doesn't seem to go right? You wake up thinking it's going to be a good day, but about halfway through it, your bubble gets burst. Or maybe you just knew when you woke up that it was not going to be a good one.
I know exactly how you feel, and so do many other Americans. Sometimes no matter how hard you try, something just gets off track. Maybe you were on your way to work when you caught a flat. You opened your trunk to take out the spare and quickly realize that it was the spare that just blew.
Or perhaps your kid comes home from school letting you know that her soccer fees are due tomorrow — something she forgot to tell you two weeks ago when she got the note.
Your utility company threatens to disconnect your services — two days before your check comes.
Regardless of the reason, you find yourself in need of some quick cash and no emergency fund to help you out. It's times like these that quick short term loans can come in handy, especially when you can find them online and get them the same day.
Is It Really Possible to Get Online Loans Same Day?
In some cases, yes. Some online lenders can get you money on the same day you apply, but it can depend on many things.
Time of day you apply: If you do not apply until late afternoon, you probably won't get the money that same day. Business offices and banks are shutting down for the day, impacting the approval and transfer process. It doesn't necessarily mean that you can't get the money on the same day – just that there is a smaller chance. The best thing to do is apply as early in the day as possible to allow plenty of time for the process to get completed.
The amount you need: In some cases, the amount of money you need can slow the transfer process. Typically, The higher the amount the longer the process. Again, this is not always the case, but it does certainly play a role often enough.
Your bank: Sometimes, the lender approves the loan and transfers the funds pretty quickly. However, it may take a day or two for your bank to finalize the transfer.
But if you apply or a quite reasonable amount, as early as possible, and your bank finalizes the transfer in time, it's definitely possible for you to get online loans same day!
How Do Fast Cash Loans Online Work?
The process can vary between lenders, but it's pretty simple with all of them. You fill out an application, and – usually – they can let you know nearly immediately whether you are approved. In some cases, they will call you to verify your information before deciding.
There are two different ways you can apply:
1. Directly Through an Individual Lender
The first is going directly through the individual lender, which is often beneficial if you already have a relationship with that lender.
However, if you are new to online loans or trying to find a new lender, it can be exhausting to fill out a lot of individual applications. You can make the process a little easier by using a platform with a network of lenders.
2. Using a Platform With a Network of Lenders
Doing so typically means filling out a pre-application that will help connect you with the best lender matches. You can then work with the individual lender.

Requirements for Online Loans Same Day
The type of information you have to provide will depend on the type of loan you apply for and the lender. For example, a payday loan application and an installment loan application will usually require some different information.
Additionally, different states might require different things. It's nearly impossible to provide a comprehensive list of what you will need due to these factors. However, the following are the most common types of information:
Valid information: Valid phone number, address, and email account
Proof of income: Usually for a minimum of the last three months
Bank account: A bank account that you can use for the deposit
Pros and Cons of Same Day Loans
Same day loans are like everything else in life: they come with upsides and downsides. Knowing the pros and cons can help you decide if a fast cash loan is the best move to make.
Pros of a Online Loans Same Day:
Online Loans same day can provide some great benefits, among which:
1. They're Fast
The biggest advantage of quick short term loans is the first word in that phrase: they are quick. So whether you get it the same day or the next, you have the money almost immediately. And that is extremely helpful when you are in a jam – Which is probably the case if you are reading this article.
2. They're Convenient
Really, who wants to sit in a bank all day long to apply for a loan? Who has that kind of time? With quick online loans, you don't have to worry about that.
You can fill out a quick application on your lunch break, while waiting in the pickup line at your child's school or while you are letting the water boil for dinner. It's incredibly convenient.
3. Pretty Fair Requirements
Some same day lenders have high requirements, such as really good credit and high income. However, shopping around online means that you can also find many that do not require quite so much.
If you have a steady income, some form of collateral, and a bank account, there is a great chance that you can find some type of same day lender, even if it's a payday loan or title loan. These are not necessarily the best options, but they are available. 
Cons of Online Loans Same Day:
Of course, you can't have ups without also having downs. Among the downsides, you can find the following:
1. High-Interest Rates
Here's the thing: quick loans can be great in a tight spot, but they also typically come with astronomical interest rates. In fact, in some cases, the APR can be nearly 400 percent (400%) of the loan amount. That's a crazy amount to pay in interest. It might only be $20 or $30 the first time, but it can quickly add up if you have to take out a quick cash loan often.
That's the reason why you should only consider them when you consider having no other solution!
2. Short Term Repayment
Additionally, these loans are short-term. Some only give you 30 days or until your next paycheck to repay it. This is not an issue if you get paid in a couple of days, and you really did just need to get through until then. 
The trouble is that most people who need these quick loans are living paycheck to paycheck. So if your upcoming check is going to be as tight as your last one, then you will likely have to take the loan out again.
This is exactly where it can become an ugly situation. The $20 that didn't seem so bad before is going to get charged again and again until you finally pay the loan off. Then, before you know it, you find you have paid more in interest than you borrowed in the first place. 
3. Minimum Available Amounts
One of my least favorite things about many lenders is that they typically only take applications for a minimum loan amount. For example, most of the lenders in my area will not allow you to borrow less than $200. 
Of course, they have their reasons for this, but it can be really frustrating. If I just need to borrow $80 for a tire, I don't really want to have to pay interest for another $120 I do not even need.
The bottom line is that while quick cash loans can be helpful, they can also cause some issues in the long run. There are some alternatives that we'll discuss below. For now, though, know that if you must take out a quick cash loan, you must shop around with different lenders to find the best interest rate and terms.
---
Alternatives to Online Loans Same Day
As promised, we are going to go over a couple of alternative options to online same day loans. These options can be helpful, especially for those that do not need the full amount of the loan.
1. Pawn Shops
If you have any electronics, musical equipment, tools, jewelry, or similar valuables, consider pawning them for a few checks. Pawnshops will charge interest, but it should be much less than many loan options.
However, it's important to compare the two, so do a little research before you decide.
2. Credit Card Cash Advances
Granted, you will still be paying interest on a cash advance from your credit card company. However, 15 – 25 percent can be much more favorable than some loan rates.
At least it's worth comparing the two!
3. Loved Ones
Okay, no one wants to have to ask a friend or family member for some cash, but this can be the best step for some people. They might be able to loan it to you and even let you pay it back over the course of a few checks instead of all at once.
If you go this route, though, be sure that you pay your loved one back as soon as possible. You do not want to lose their trust or make them feel like you do not appreciate what they have done. While burning your credit through not repaying a lender is bad, it really does not compare to burning bridges.
Keep Looking
Even after you have the loan, you can look for an installment loan or another type of loan with better terms. If approved, you can use that money to pay off the short term loan.
For example, let's go back to our $200 loan scenario with the 20 percent interest. First, you take that loan out to meet your immediate and urgent needs. Then, you apply for an online installment loan for $300 with a 20 percent interest.
You might be thinking, Hang on — wouldn't I owe even more if I did that? Well, yes and no.
According to the numbers I gave, your interest would total $60, which is more than the $40 you would have to pay with the short-term loan. The difference is that an installment loan is paid back in installments over a longer period — and that interest gets calculated at the beginning.
In other words, you would only be charged that $60 of interest one time — not every 30 days. Then, it gets calculated into the total amount, which is then spread out over the entire repayment term. Therefore, you would save a ton in interest and have longer to repay it.
Next Steps
Okay, you have gotten your same day loan, and your crisis — whatever that may be — has been successfully averted. Now what?
Let's start with the obvious: you have to make a plan to repay that loan as quickly as possible. Sit down with your budget and figure out how to squeeze in that payment immediately. 
If you see that you just will not have the cash to pay it off quickly, it's time to get creative. Have garage sales, take side jobs, cut out your morning coffee or weekly drive-thru visit — whatever you need to do to make that money available. 
At the same time, do not stress yourself so badly that you get sick over not being able to repay immediately. If it takes a couple of months, that's okay. Just try to get it off your back before the interest runs up too high.
The key to doing this is organizing your finances, working diligently on your budget, and building an emergency fund. There are many tools to help you do so, such as the Goalry Mall. It provides many resources for inputting your financial information, tracking your bills, keeping up with loan payments, building wealth, and finding lenders that suit your needs. 
Conclusion
When it comes to meeting immediate obligations and unforeseen needs, same day loans can be an incredible blessing. However, they can also pose some risks to your financial health. If you are in dire need of cash and looking for a same day loan, don't forget to take a careful look at your options to be sure you choose the best one.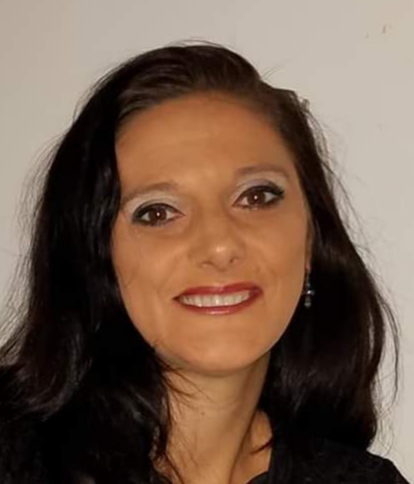 Brandy Woodfolk is an educator, home business owner, project manager, and lifelong learner. After a less than stellar financial upbringing, Brandy dedicated her schooling and independent studies to financial literacy. She quickly became the go-to among family, friends, and acquaintances for everything finance. Her inner circle loves to joke that she is an expert at "budgeting to the penny". Brandy dedicates a large portion of her time to teaching parents how to succeed financially without sacrificing time with their little ones. She also teaches classes to homeschooled teenagers about finances and other life skills they need to succeed as adults.
Brandy writes about smart money management and wealth building in simple and relatable ways so all who wish to can understand the world of finance.