Should You Be Working Two Jobs During Difficult Times?


I am sure I do not have to tell you that times are incredibly challenging right now. We are facing so many different issues on a regular basis. Every single person has been impacted, but not always in the same way. Right now, you may find yourself in a tough place financially. Perhaps, your finances have not take a hit, but you have an increasing concern with each day that they will. You may find yourself faced with trying to determine how to bring in more income and if working two jobs is right for you. There are many steps you could take to increase your income, with a second job being one of them. Continue reading this article to find out more.
How Do I Find a Second Job?
There may be many reasons why you are considering working two jobs. Those reasons may change at various points in your life. When you are younger, you may not make enough money from your primary job and have to supplement it with another job. As you become a little older, you may find yourself dealing with debt that you want to pay off quickly, so you may turn to a second job. Once you have made the decision to take on a second job, the task of finding one begins.
There are many job options available and a good place to start is to think about what you are good at doing. This can help guide you when searching for a second job. You should keep in mind that you do not want a second job to interfere with your primary job. In most cases, that is the job that pays the bulk of your bills and a second job is intended to supplement that. Some people have found that they may more money from their second job and then decide to turn that second job into a career.
The best way to start this search is with the things that you love and are good at doing. You should look for jobs that you can do easily without any or little training. Make a list of these items and then begin to search for jobs that will allow you to do those things. It may take some searching and you may have to refine how you search but it is possible to find.
Can I Work From Home?
When thinking about working two jobs, you probably understand that a second job may pull you away from important things that are happening at home. For you, you may need a second job, but also need to be able to stay home while working that job. The good news is there are jobs that you can work from home. The possibilities are almost endless. It just depends on what you want to do and how you are set up to do it at home.
Some ideas to consider when wanting to work a second job from home are things such as becoming a consultant that write articles or documents. If you have a lot of items sitting around your house that are collecting dust, then you can sell them during a garage sale for instance. There are many different websites available on which you can sell many different items. For instance, you can sell handmade items on Etsy.com. It does not matter what you have to sell, there is a website for that. You can sell adult or children's clothes, books, music, collectibles, and home goods. All you really need is a computer, a camera and the ability to gather those items and create a short write up about those items.
If that does not sound like something that would work for you, you can spend time in the evening responding to surveys and earn money. There are many different survey websites that allow you to answer questions from the comfort of your own home and on a timeline that works best for you all while earning money. There are many sites that list jobs that are available for you to work while at home. You can find a nice list right there:
What Are The Benefits to a Second Job?
The are quite a few benefits to working two jobs. The most primary one is that a second job can help you with your immediate financial concerns. Life does not always work out the way that we plan. Sometimes, we find ourselves in situations where emergencies occur that require a large expense. Perhaps, you have lost a source of income or have had to make a large amount of purchases that you just could no afford. Regardless of the reason, you may find yourself in a large amount of debt that you cannot afford to pay off with just your primary source of income.
A Second Income Is a Great Way to Pay Off Debt
Since your primary source of income is taking care of the bills and other needs, all the money you make can go to paying off your debt. It allows you to gain control of your financial situation and provides you feelings of satisfaction and relief as you see the amount of debt you owe decrease.
Another benefit is that a second job helps you solidify the foundation of your finances by increasing your savings. This can give you a sense of security for today and what might come in the future. Times are difficult right now and while we could not have predicted the reason for the challenges, we could have been a little better prepared for them. Individually, it is up to us to secure our own finances. That means decrease our debt and increase our savings. You may find that challenging with your current job and a second job can supplement that. This job could be temporary until you feel more secure financially. Being so by building an emergency fund through a savings account for instance.
What Are The Negatives to a Second Job?
The most obvious negative to working two jobs is the time it takes. When you are working a second job, you are taking time away from your family, your friends, your house, and potentially your own needs. No matter what type of job you have, it is going to take time. You can look for the job with the highest pay for the least amount of time commitment, but there is going to be some amount of time you have to spend. If you have a family, then you are giving up time with them. If you choose to work after your family goes to bed, so you do not miss time with them, then you may be sacrificing your own sleep. That is not typically a pace you can maintain for too long.
Be smart about the jobs you choose and the length of time you plan to work at the job. If you can earn the money you need in three months, perhaps it is worth it to devote as much time as you can during those three months. However, if this is a job you plan to have for several years, be smart in your approach so that you do not burn out and relationships do not suffer.
Are There Other Ways To Increase My Income?
Perhaps you realize that working two jobs take a fair amount of energy and effort and you do not want to use your time that way. There are some other ways that you could potentially make money, without you having to do any of the work. Keep in mind that these passive income ideas come with a fair amount of risk. Passive income is anything such as a rental property or business that you are not actively participating. This could be receiving dividends from investing, receiving rent for properties you own, or even royalties from a book.
There is usually some type of start up involved with these types of income sources, but once you are all set up, you can sit back and reap the rewards. The rewards can be great, but so can the losses. You should be prepared to lose whatever amount of money you plan to invest.
One of the new investment opportunities is micro mobility. This is like ride sharing but on steroids. There are many reasons why this works, especially for young people living in cities. Many young people are choosing not to drive and public transportation systems are not available in all the places where they are needed. Cars are expensive to buy, maintain, and insure. It is no wonder why so many people do not want to be bothered. These companies that offer the opportunity to rent cars, bikes, and scooters is right on time.
---
Other Options
You may be thinking neither working two jobs nor investing sounds like anything that interests me. That is completely understandable. Both of those options take a large amount of commitment with either time or money on your part. You may not have either of those at your disposal. You may want different money making tips. I am going to be honest with you, there are not many quick ways to make money. Some people get lucky and are in the right place at the right time and make a lot of money doing very little. That is not typical. Most people making a lot of money worked hard to get where they are. You may just see the fruits of their labor without seeing the blood, sweat, and tears that went into it.
While I do not have quick money making tips for you, I do have some tips that can help you make the most of the money you have. Keep in mind these tips take effort and consistency, but you will see more money in your account if you can stick to them.
1. Budget Differently

Perhaps I should start with, do you have a budget for your household? If you do not, this is the time to create budget for yourself. A budget is simply a way for you to understand the amount of money that is coming into your household and how much is going out. It also gives you an understanding of how you are spending money. If you do not have a budget, you have no clue how you are spending money. When you see it all written down, it may surprise you to learn how much money you are spending and where.
The basic budget consists of you creating a column the lists out all of the money coming into the house. In another column, list out all of the expenses you pay each month. You should list everything from the regular bills, to groceries, and even the random stops at a convenience store. You should not leave out anything. It is important that you write it all down so you can get an accurate idea of how much money you are spending and how it compares to how much money you are earning.
2. Cut Costs
Once you have a budget, you can really look at all the areas in which you spend money. It is possible to save money without taking on another job. All you have to do is change your spending habits. You may not want to hear it, but it is possible. It does take conviction and determination. It is easy to fall off track when it is much easier to go out to dinner than to cook, or you see something that you really want. In those moments, you have to remember your goals and that there is an end result in mind. If you eat out often, this is a good place to cut spending.

For instance, instead of buying lunch, you can bring your lunch instead. Instead of running out for coffee, you can make coffee at home. Instead of eating dinner out several nights a week, reserve it for special occasions, or once over the weekend. You will be surprised at the hundreds of dollars you can save by making that simple change. It is a simple change which does not require much work on your part. It does require you to stick to your goals.
Another great place to cut spending is to stop paying for things that you do not use. Do you have a gym membership to a place where you rarely go? Cancel it. If you have not been to the gym in a year, you probably are not going now. If you pay for subscriptions or services that you do not use, cancel them. Do not delay, cancel them right now. You can save hundreds a month by simply make a few phone calls, or sending emails to stop those services.
3. Save More, Work Less

It will surprise you how much money you can save just by making changes to your spending. That may be enough to provide you the extra money you need to pay off bills and save money. You may be able to do it all without getting a second job. You will never know if you do not first start with your budget. Let's face it, not many of us really want to work more.
We would prefer to do other things and have our money work for us, instead of us working for our money. You can start positioning yourself to be in that place, but it does not just happen. You have to know what you want, create a plan, and make changes. And even more, you really have the ability to control this for yourself. You have to take the steps to change your mindset about spending and have the fortitude to stick with it.
Conclusion
No matter which option you choose, there are plenty of opportunities for you to make extra money.
You can find a second job and find passive income
You can budget and cut spending and expenses
Getting a loan might also be a way if you just need temporary extra cash
These are all valid options. You must understand the benefits and the negatives related to each one. One of them is probably going to work better for you than the others. It depends on your needs and how much you are willing to commit. Once you have chosen a path, you must stick with it. None of these options yield immediate results and they may take longer than you anticipate. Sticking with it is the key to financial solvency and freedom.
You must first understand your goals and decide what you are willing to do to get there. Once you decide those things, you have to remember those goals when times become even more challenging. Keep up the good work and you will see the results you deserve!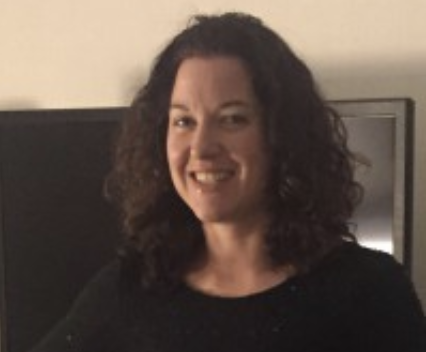 Julia Peoples is a long-time business manager focused on providing decision making assistance to the public. She works with people at key points of their lives who are making important retirement and financial decisions. She has had many articles published that educate the public on sound financial decision making.
Julia writes for those who are working towards financial freedom or a better understanding of how finances work. She has shared her financial insights with individuals on a one on one basis for years.