Where to Buy Holiday Gifts if You Are Trying to Save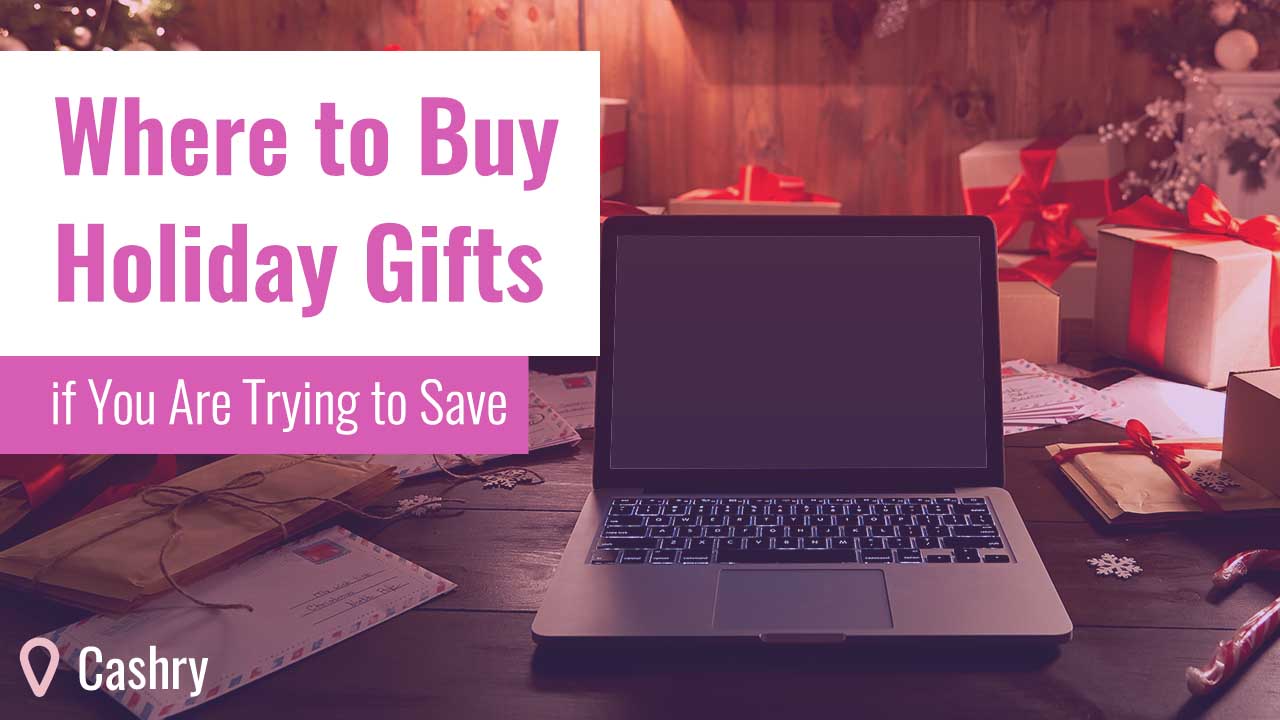 The holidays are approaching, and although they can bring a ton of joy, they can also bring a ton of debt. It can be very easy to spend too much on gifts for your loved ones if you are not careful. Fortunately, you do not have to become a Scrooge to save money. Instead, you just need to know where to buy holiday gifts that won't leave you wondering how you will pay your rent next month.
First Steps
Before you get started shopping, you should take a few steps to increase your chances of success.
1. Pare Down Your List
You don't have to purchase a gift for everyone that you know. Trim your list down to a manageable amount. If you feel guilty, you can always bake some cookies or something similar for those you take off of your list.
2. Make a Plan
One of the biggest mistakes I see people make during holidays is not having a plan of what to get those on their lists. They just walk into a store to "find" something for grandmom but end up overspending due to wandering through the store. The best way is to have a plan. Even if you are not sure of what exact item to buy, you should have a good idea.
For instance, if you are shopping for your nephew who plays video games, you might have something game-related on your list. When you walk into the store, you can head straight to the electronics instead of aimlessly wandering. This also helps because when you know what you are buying, it is easier to decide where to buy holiday gifts. The more strategic you can be, the more money you can save.
3. Set Your Budget
Do not start shopping until you have determined how much you can and are comfortable with spending. Once you have a holiday budget, commit to it.
You should be able to include this holiday budget into your regular budget. And if you don't have one, then it might be the right time to start!
4. Track Your Spending
You should track your spending as you go. Doing so will help you stay on track with your budget. The easiest way to do this is with budgeting apps.
Where to Buy Holiday Gifts on a Budget
The following are some of the best places I have found to buy affordable holiday gifts.
1. Get Some Stuff You Don't Have to Pay For
Your Home
If you are trying to decide where to buy holiday gifts while saving money, why not start in your own home? You likely have something that will make an excellent gift for someone on your list.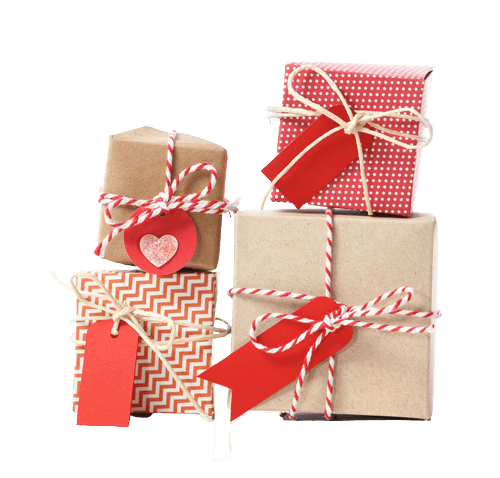 Start in your closets. Most people have things they have not ever used just taking up space. It might be a sweater someone gave you, a sewing machine you never got around to using, or something you have been hanging onto "just in case." If it is in good condition, pass it onto someone on your list who can use it.
Or if you were planning to have a garage sales in the coming weeks or months, you might have a look among all the things you were planning to sell.
Your Garden
If you have a garden- whether it is flowers or vegetables– you have free gifts already on hand. Not everyone will appreciate them, but you might have someone who will love it. With flowers, you can put them in a pretty pot from a dollar store with soil so that they last longer, or your loved one can plant them.
2. Mainstream Big Companies Websites
Amazon

You can find almost anything on Amazon for a reasonable price. I have found that the best thing I can do is add the things I want to buy to a wish list. When that item goes on sale, I get a notification and purchase it at a lower price.
They also have some great "lightning deals" where a certain number of specific items are available at an extremely low price. You just have to purchase it before supplies run out.
Another way to get gifts from Amazon when trying to save is by paying for Prime membership, as this gets you free delivery on most items. At this time, the typical cost of membership is $12.99 a month, but if you are a student, a Medicaid recipient, or have an EBT card, that price is cut in half. There is also usually a free trial. Even if you only shop from Amazon during the holidays, a Prime membership can save you a ton of money on shipping costs.
Plus, you can have a positive impact by shopping on Amazon Smile an amazon will give 0.5% to your favorite charitable organization at no extra-cost for you. That's a way to have a positive impact during this holiday period (and all along the year!).
Google

Sometimes, the best way to decide where to buy holiday gifts is to Google the item you want. Let's say you are looking for a certain video game. If you run an Internet search for the game and click on the "Shopping" tab, you will have a long list of places that sell the product. You can then compare the prices and choose the best place to buy.
The key here, though, is to check two things:
The shipping & shipping costs
The store reviews.
I have honestly seen shipping costs that were double or triple the cost of the actual item. Additionally, not all stores have an established presence. To ensure you don't end up losing money to a scam, check website reviews before purchasing anything.
3. Vintage & Homemade products
Etsy

Etsy is a great place to find unique, handmade items. Granted, not everything is set at a low price, but you can find some great things that are.
This website is usually dedicated to vintage products and handmade products. You could find a pretty nice gift no one would have thought of, or just a very original products handmade by an artist.
Handmade Products
If you are an artist or have any skills you could use to create a pretty nice object, you could also consider going handmade. You could even think opening an online shop on Etsy or any other platform to sell your products and allow other US based people to shop and offer your handmade products!
Print Services
Print services are a great place to get customized budget-friendly gifts, especially when they are running sales. For instance, Vistaprint runs sales on custom photo calendars for less than $10.
There are other neat options, too, such as coffee mugs, clothing, accessories, photo books, and much more. Take a look at Vistaprint, Snapfish, Shutterfly, Walgreens, Walmart, and Office Depot.
Hobby Lobby

Hobby Lobby can be a great place to buy gifts for artists and crafters. I'll be the first to admit that they can be expensive, but they also offer some incredible sales at times. They always have a flyer on their website and in the store that lays out different deals.
For instance, the current flyer shows that model kits are 40 percent off, jewelry making supplies and art supplies are 50 percent off, and best-selling books are up to 50 percent off. Be sure to read the flyer's description as the sales sometimes only apply to certain brands or products.
These sales typically change every week, so you should always check back for new items. Additionally, if you scroll to the bottom of their site, you can usually find a printable coupon for 40 percent off a regularly-priced item.
4. Original and affordable Gift Stores
Dollar Stores

I am a firm believer in shopping at dollar stores. They typically go by names such as Dollar Tree or Dollar General, but you can find them by other names all over the country. I cannot tell you how many great gifts I have found in stores like these for just a dollar or two. I have made entire gift baskets for less than $10 with their products.
Thrift Stores and Yard Sales
When deciding where to shop for holiday gifts, you should consider second-hand items. Shopping at thrift stores and yard sales can be hit or miss, but the hits can be incredible at times. You might find tools, collectibles, furniture, décor, jewelry, and more for someone on your list. They are always worth a look.
Cratejoy

If you have never heard of Cratejoy, it is a website full of subscription boxes. Businesses offer many types that include anything from clothes and beauty products to sports and toys.
Subscriptions are fun things to give and can be affordable when done correctly. Let's say you have a teenage girl that loves makeup. You can find a beauty products box for less than $10 that will delight her. Be sure that you cancel the subscription or transfer it over to the recipient if they want to continue.
Cratejoy is not the only way to do this, though, as many companies do it separately. Some of these companies include Ipsy and KiwiCo. Many offer a discount on the first box, so be sure you look around for the best and most affordable option.
Five Below

Five Below is a favorite in my family. A few years ago, when it arrived in our city, we went in to check it out and were pretty amazed. My daughters found a crazy amount of Ty Beanie Boos and LPS characters. My boys found electronics- like wireless headphones. They also have makeup, clothes, decorative items, arts and crafts, sports equipment, and so much more.
In the beginning, everything in there was less than $5. Most of it still is, but there is now also a Five Beyond section with some even better items for a few more dollars. The store's website is good, but I always seem to find better stuff in the store.
5. Good Old Gifts
Libraries
Libraries can seem like an odd place to buy gifts, but they are not. When a library needs to get rid of old books or someone donates books that they do not have space for, they often have a sale. My local library usually has one large shelf with books as low as 25 cents.
Additionally, local libraries are often very supportive of their communities. They sometimes allow residents, such as a local knitter or painter, to display and sell their items in the library. At the very least, you can almost always find flyers and announcements for yard sales and similar things on their bulletin boards.
Local Businesses
Before you shop at a big box store, look around at local businesses for affordable gifts. On one block of my pretty small town, we have three pretty awesome local businesses.
There is a store full of collectible items, from comic books to dolls manufactured in my grandmother's childhood. Another is a used book store that you can fill a bag for next to nothing. Then, there is a woodworking shop with custom made items, like jewelry boxes, hope chests, and more.
These local businesses provide great gift options at an exceptionally budget-friendly cost, but there is an added benefit. When someone buys from one of these businesses instead of large retailers, it means keeping more money in our community and helping those business owners purchase gifts for their own families. Granted, you will not always find items you need or want from locally-owned businesses, but it is certainly worth it when you can.
6. Online Gifts and Intangible Fits
Game Apps
Do you know someone that prefers gift cards or that you just do not know what to give? There is a free and easy way to "buy" gift cards and make them happy. There are legitimate game apps that allow you to earn points that you can trade-in for gift cards.
I know that it may seem strange to some people. I won't go into much detail, but when you play these games, ads pop up. Every time an ad gets viewed through that app's link, the app makes money. To keep you playing the games, the app creators share those rewards with you.
One such example is Mistplay. I play games like Candy Crush, Big Farm, and more when I am sitting around- like at a doctor's appointment. I can then trade points in for gift cards to Amazon, PayPal, PlayStation, Game Stop, Xbox, and others.
As a side note here, not every app is legitimate. I have tried several, and only a portion works out. Try sticking with those you can find reviews for. If you are uncertain of one, play long enough to earn the minimum amount of points needed to cash out. If it allows you to cash out with no trouble, keep going. And if not, find something else.
Please understand that you will not get rich- even if you play games all day. However, you can make enough to earn a $10 or $20 gift card over a month or two, which is enough for a Christmas or birthday gift for some people on your list.
7. Other Affordable Gift Stores
Aldi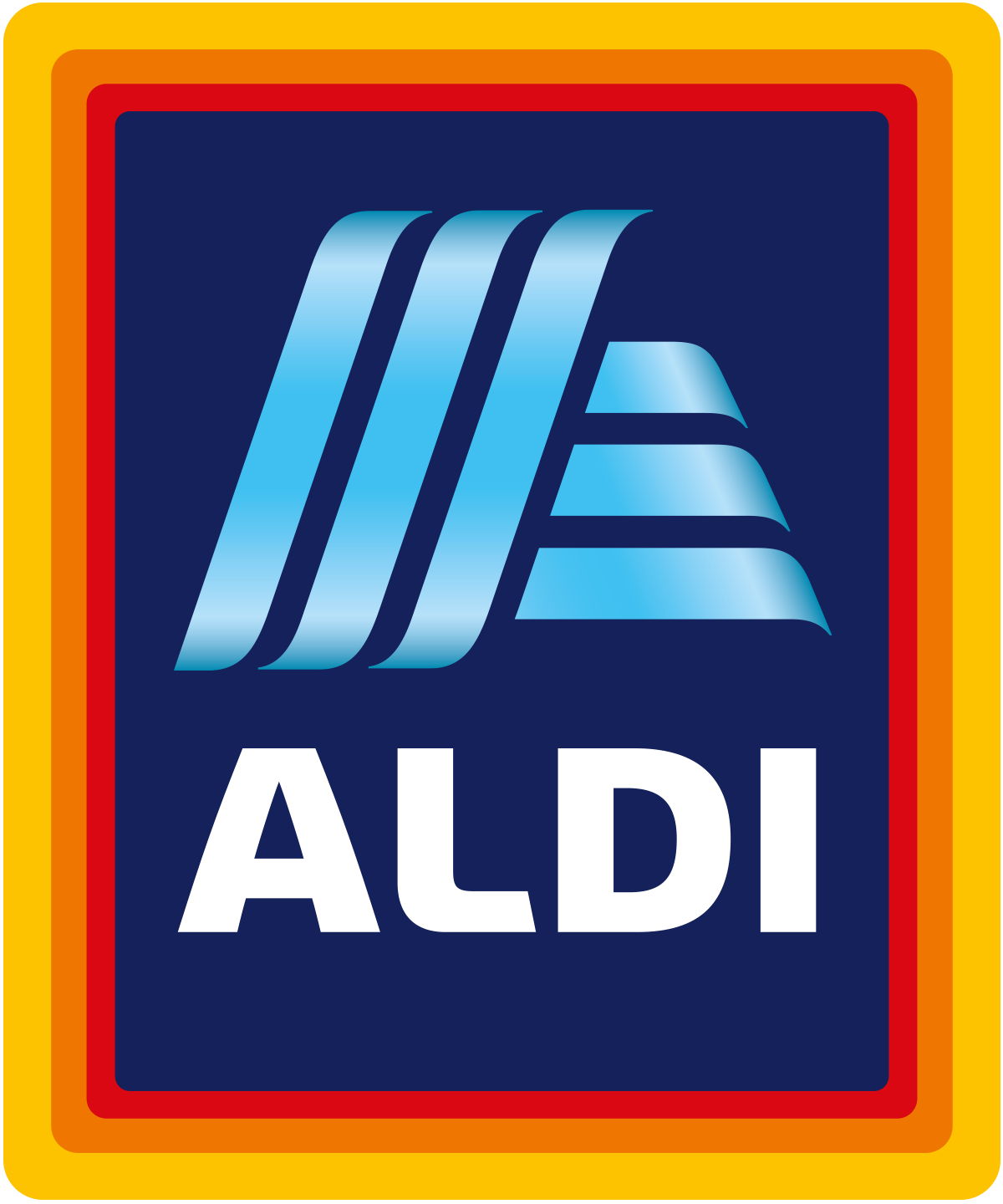 Aldi has a section in their stores filled with "Aldi Finds" that make great gifts. Some of the items are kitchen-related, such as Crockpots, dishes, utensils, and more. There are also toys, electronics, home organizers, pet stuff, socks, house shoes, pajamas, telescopes, and more. The items change regularly, so you can find something fresh pretty much every week.
Wish


If you have never ordered from Wish, it might be time to start. You can find a lot of products for a deeply discounted price. It is important to know that it takes several weeks to get your order– often four to six weeks- as many products come from other countries. They also now have some sellers in the United States, so not all products will take as long to receive.
---
Have You Ever Considered Rebate Websites?
There are tons of websites you could consider to get some rebates when buying.
Rakuten

My favorite one is Rakuten- formerly Ebates. This site has affiliations with many different stores. If a customer shops through Rakuten, the store pays them a percentage. Rakuten then splits that percentage with you.
You can sign up for a Rakuten account and browse any of the shops they have on their site. Some of their current offerings are up to 15 percent cash back at GameStop, Coach, and Nike. Some of their other stores include Walmart, QVC, Forever 21, Under Armour, and Dell, but there are many more.
Hop on the website and browse around for your favorite stores- you will probably find it there. You can also search for particular items, and Rakuten will give you a list of their stores where you can find them.
Additionally, you can download the Rakuten extension for your Internet browser. Every time you visit a store's website that Rakuten has affiliations with, it will prompt you to activate cashback, meaning you will not miss any discounts.
Please note that the available cashback changes regularly, so the amounts mentioned here are not always the same.
Clearance Aisles
Even if we are not considering websites there, it might be a very good way to find some rebates. Pretty much every store you go to has a clearance or discount aisle- you just have to find it. You can almost always find something that will make a loved one smile for a fraction of the item's original cost.
I have found action figures that my children want for a dollar or less. I have also found dishes, candles, tech items, decorative items, and similar things for the adults for a few dollars. Most retail stores also have a clearance section on their websites. Take a look to see what treasures you might find.
Conclusion
Saving money on holiday gifts can be easier than you think. With a strategic plan, a commitment to your budget, and the knowledge of where to shop, you can enjoy the holidays without adding financial stress.


And if you want to save in advance so you have enough money before the holiday period, you might consider opening a savings account! To help you find out the best savings account for your needs, we partnered with saving accountsna and developed this widget for you.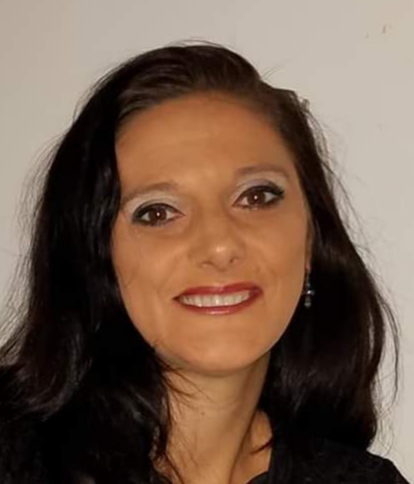 Brandy Woodfolk is an educator, home business owner, project manager, and lifelong learner. After a less than stellar financial upbringing, Brandy dedicated her schooling and independent studies to financial literacy. She quickly became the go-to among family, friends, and acquaintances for everything finance. Her inner circle loves to joke that she is an expert at "budgeting to the penny". Brandy dedicates a large portion of her time to teaching parents how to succeed financially without sacrificing time with their little ones. She also teaches classes to homeschooled teenagers about finances and other life skills they need to succeed as adults.
Brandy writes about smart money management and wealth building in simple and relatable ways so all who wish to can understand the world of finance.