7 Bad Credit Loans for Those That Are Self Employed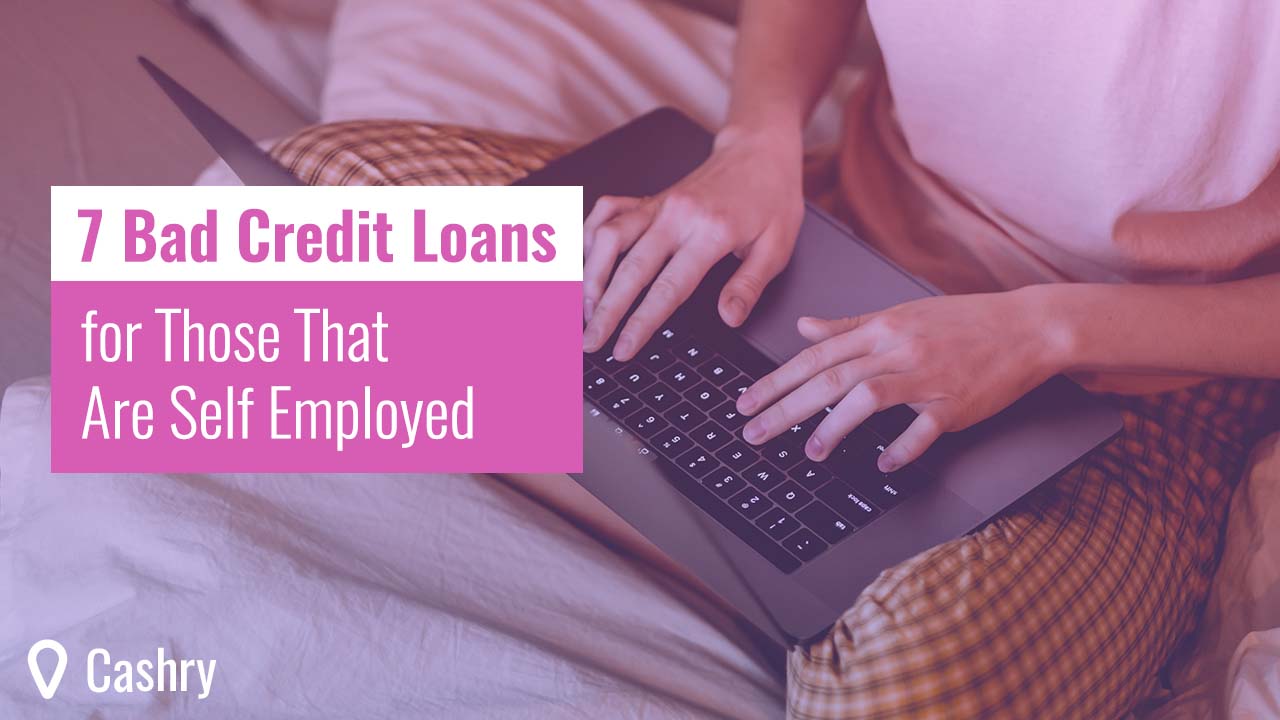 Being self-employed is an amazing venture that can give you a lot of freedom. However, it can have its drawbacks. One drawback is that it's more difficult to find the right loans when you are self-employed. This situation is even more true if you're self-employed and you have bad credit. Fortunately, there are some lenders around who are very helpful in assisting people with bad credit loan shopping. We've created a list of seven bad credit loans for those who are self-employed. We've also added some information about bad credit and how you could improve it. Look through these loan options and decide which one works best for you. And always keep in mind that getting a loan can only be a good solution if you know that you will be able to pay it off!
What Is Bad Credit?
Many people aren't sure what the term "bad credit" means. It's essential to gain a firm understanding of the term to navigate through one's finances correctly. The term bad credit usually refers to a low FICO score. FICO is the most widely used credit scoring system. It measures a variety of factors such as credit balances, payment history, account mix, new credit, and length of credit history.
The lowest FICO score is 300, and the highest FICO score is a score of 900 points. Creditors deem a debtor to have poor or bad credit if that person has a score that is lower than 579 points. You may indeed see some challenges if your credit score is lower than 579 points, and you are self-employed. Generally, creditors like to see pay stubs from traditional business establishments.
That's not to say that you can't get loans if you have bad credit and are self-employed. It just means that you might have to get some help finding the right one.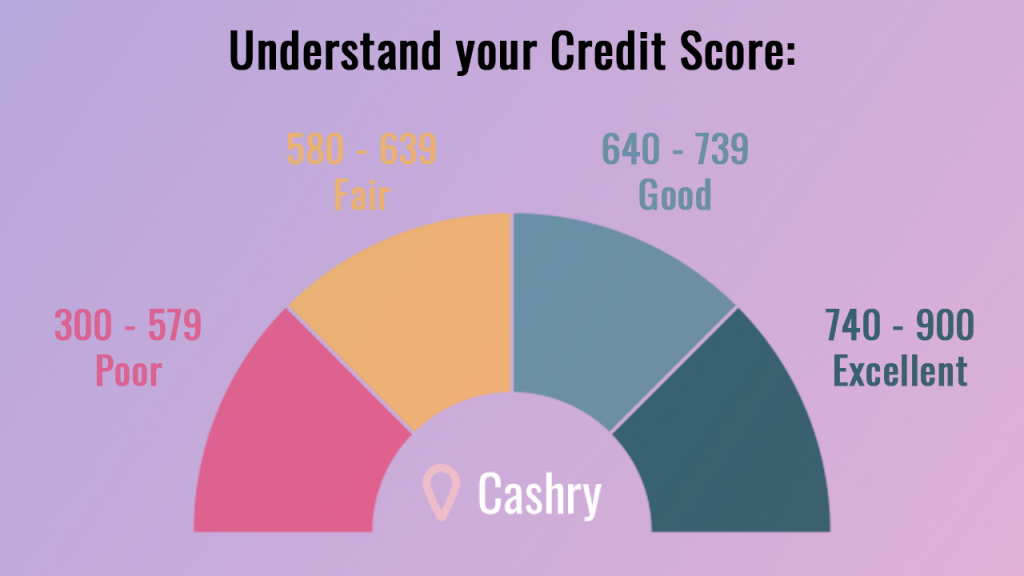 How Can You Improve Bad Credit?
It is certainly not the end of the world if you have bad credit. You can use a variety of strategies to boost your credit score in a short time before you apply for a loan.
There are different things you can do to improve your credit score. For instance, you could:
#1. Pay off your debt
One thing that you can do right away is to pay down some of your debt. You may want to consider making some double payments, or at the very least, adding enough to your payments to cover the interest.
#2. Examine possible errors
Requesting a copy of your credit report and examine it for errors an also be a solution. You have the right to dispute any information on your credit report that you feel is inaccurate. The inaccuracies may include entire accounts that you do not believe belong to you. The credit bureau will have 30 days to investigate the matter. It will delete any accounts that it cannot verify as yours. A deleted account will boost your credit score immediately.
#3. Cut down the number of inquiries you make
Cutting down on the number of inquiries you make can help your credit score to rise, as well. Creditors like to see one or two inquiries on your report. Anything more than nine inquiries within two years is excessive. Therefore, you should always ensure that you have an excellent chance of receiving approval before you put in a complete application that requires a credit pull.
Once you have gotten your credit score to the highest possible number, you can start looking for bad credit loans that you need.
What You Need for Bad Credit Loans
You will have to have the appropriate documentation if you intend to apply for bad credit loans for self employed people.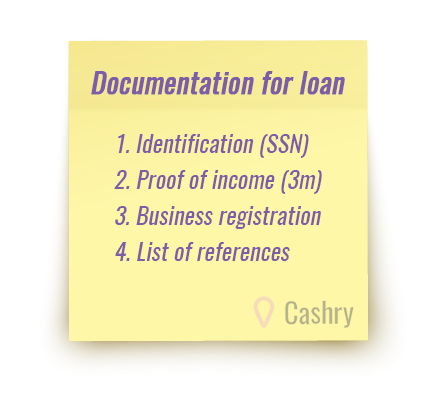 First, you will need to have identification, such as a social security card and driver's license. Next, you will need to have proof of income. You can use your bank statements or the stubs that your clients give you if you are a contractor. It's a good idea to have at least four weeks of income information. We suggest gathering at least three months of such documentation. You may also want to have your business registration handy if you run a business. Furthermore, you can gather a list of references. A prospective lender may want other people or business entities to vouch for you. Additionally, you might want to bring with you the title or deed to some property that you own.
You will not necessarily have to use this to secure a loan. However, it's best to be 100% prepared when you talk to the prospective lender.
Seven Bad Credit Loans for Self-Employed People
There is hope for the self-employed community that has bad credit. These are seven loans that you can apply for and possibly gain approval.
1. Merchant Cash Group Merchant Cash Advance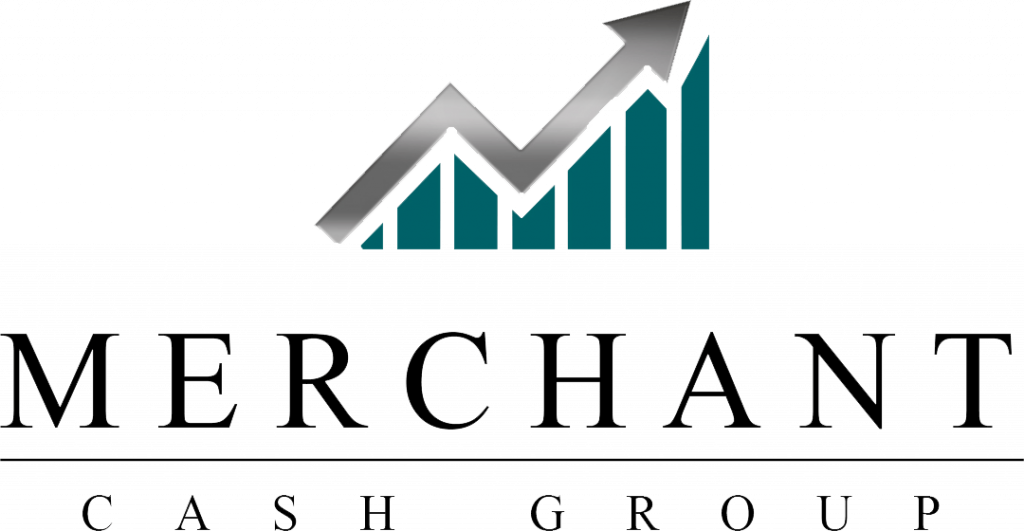 You might qualify for a merchant cash advance if you are a small business owner who accepts credit card payments in the amount of at least $5,000 a month. Merchant cash advances are excellent bad credit loans for self employed people because they do not require a hard credit pull. Therefore, you can still gain approval, even if you have bad credit. These types of lenders focus more on your future expected credit card payments than they do on your credit history. You may qualify for such an advance if your business has been operating for at least six months and you meet the previously mentioned financial criteria. This company claims to be capable of financing you within 24 hours. They offer loans from $1,000 to as much as $150,000. 
2. Auto Credit Express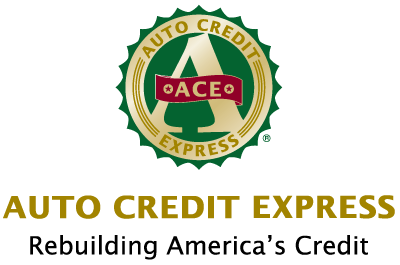 You might want to try Auto Credit Express if you're looking for bad credit loans for self employed people who need cars. Auto Credit Express has been providing debtors with auto loans since 1999. They are likely to work with you and provide you with the financing you need to purchase a vehicle.
Auto Credit Express has some requirements that you must meet to qualify for their auto loans. You will need to:
Be 18 years of age and live in Canada or the United States
Earn at least $1,500 a month if your credit score is lower than 625 points.
Have to have proof of your income if they ask you to supply it to them.
Not have had your car repossessed within the past year of the date of your application
The company may still help you if you have filed for bankruptcy. However, your meeting of creditors must be complete if you filed for Chapter 7. You must provide an authorization to incur debt from the trustee if you have Chapter 13 bankruptcy.
The amount for which you may be eligible depends on your monthly income and your other obligations. The lender will determine your interest rates by your credit score. Interest rates vary. The lowest interest rate you can get is 3.99 percent, and the highest is 29.99 percent. You're fortunate if you fall somewhere in between those two extremes.
Auto Credit Express has high ratings with consumers. It has an overall score of 4.9 out of 5 points from consumers, and it has a Better Business Bureau rating of A+.
3. Wells Fargo Home Mortgage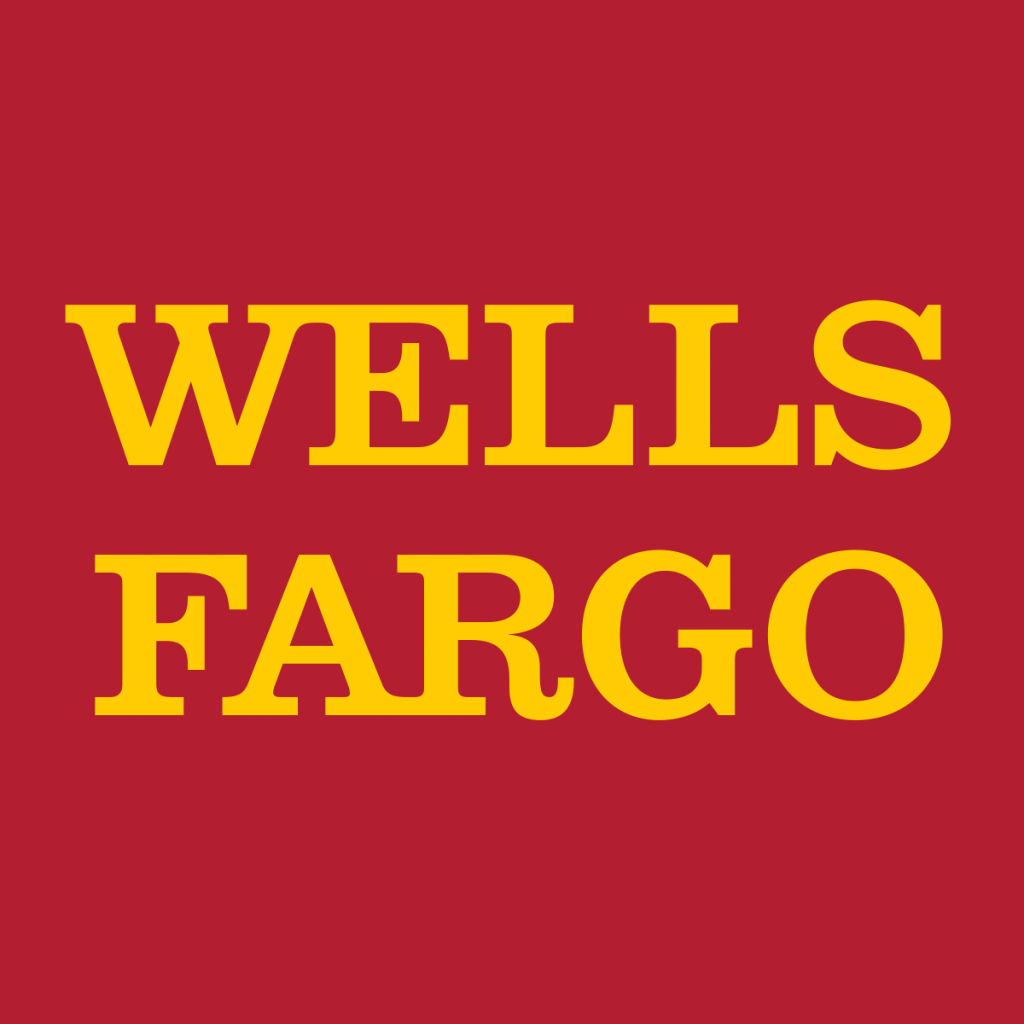 Wells Fargo is listed as a company that provides home loans to people who have bad credit and are self-employed. They consider a credit score as bad if it is lower than 620. However, they may still work with someone who has a low score. You may be able to grab a mortgage home from this company if you choose a home that is in the $100,000 range. Interest rates are not that high right now. Therefore, you might get off lucky if you go through Wells Fargo.
You have to have a lot of documentation to receive bad credit loans for self employed people to buy a house. You'll need to have proof of income just as you would when applying for any other type of loan. You should probably bring with you at least 12 months to two years worth of stubs. Alternatively, you can supply the lender with your income tax forms for two years. Another thing you have to watch out for is your debt-to-income ratio. That will make a huge difference in whether or not you receive an approval. Lenders like to see a DTI of less than 45 percent. Therefore, you may want to pay off some more of your debt before you apply for the loan. 
4. NetCredit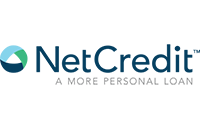 NetCredit offers personal loans and lines of credit to people who have less than desirable credit scores. They offer installment loans of up to $10,000, and they do not classify themselves as a payday lender. Customers can repay their loans for a period of six months to six years. You might be interested in this type of loan if you want a flexible agreement that gives you plenty of time to settle the account. 
You can use their quick online application to see how much you can borrow from them. If the company approves you, it will generally provide you with the funds within one business day.
To qualify for a NetCredit loan, you must:
Have a valid personal checking account
Be at least 18 years of age
Have a valid email address and a verifiable source of income
The company offers a broad range of products such as online loans, quick loans, installment loans, no credit check loans, and more.
5.World Finance


World Finance is another company that you might be able to go to and request bad credit loans for self employed persons. World Finance boasts that applicants do not have to have perfect credit to receive a personal installment loan. The company provides loans from $155 to $10,000. Residents of certain states can request up to $12,000. They do conduct credit checks, and you will need to be at least 18 years of age to receive an advance.
The good news is that you won't have to return the funds right away. World Finance gives its customers a lengthy amount of time to get back to them with payments. Visit them to apply for financing today.
6. One Main Financial


One Main Financial is a fairly lenient lender of bad credit loans for self employed people. In fact, the company stresses that they are best for people who have less than perfect credit.
One Main Financial has a very stringent application process. Therefore, you will have to be prepared to upload various identification documents as well as income verification documents such as pay stubs, income tax forms, or 1099 forms if you are a contractor. However, the company is known for providing loans to individuals who have credit scores that are less than desirable. It's worth taking a chance on them to see if you qualify for assistance. 
7. Lendmark Financial Services


Lendmark Financial Services is a company that is likely to approve you if you need bad credit loans for self employed individuals. The company has several branches in numerous states in the country. They have been offering personal loans since 1996, and they believe in doing everything they can to provide people with the funds they need for a variety of reasons. You can complete an application online and then visit a branch to complete your request. The minimum loan amounts vary in different states, but they range from $500 to $750, with a maximum of more than $10,000.
A Bonus Way to Get a Loan
There is another way that you can get bad credit loans for self employed people if you are looking for emergency cash, and you don't need to borrow the funds for long. A slew of payday apps is available, and they can help you get the funds you need to get by in between pay periods. Two examples of such apps are Dave and Earnin.
Earnin starts by giving loans of up to $100 once a member qualifies to receive cash advances. It regularly monitors your account for opportunities to increase the loan amounts. First, they have to establish trust as they want to know that you can repay the advance quickly. 
Dave offers up to $75. While it's not much, it can help you through a quick emergency, and you can build a strong reputation with the lender if you pay your loans on time.
To use the payday apps, you'll have to have a valid checking account where the app can read your income. Once you sign up and connect to the app, it will be able to tell when regular payments come into your account. It will then present you with a loan amount that you can borrow. The repayment day will most likely be on your next pay date. Your self-employment won't stop you from getting approved for a loan from either of these apps.
What's more important is that they can see how much money goes into your bank account from the same payer repeatedly. If you're self-employed, you may have to provide some additional information about your hours or your job, but you should be able to obtain some kind of advance.
However, those are considered Payday Loans, meaning that you should be ready to higher interest rates. Therefore, it's all the more important that you are 100% sure you will be able to pay those loans on time! that should be a sine qua non condition to go further with this solution
How to Increase Your Chances of Getting a Loan
There's not much you can do to find good loans for bad credit if you're applying by yourself except do everything you can to make your credit score rise. You could however get a co-signer or co-borrower involved if you want to. A co-signer can help you gain approval for the funds you need. You can improve your credit score during your loan repayment period and qualify for a larger loan the next time.
Ensure that you visit the prospective lender with all the necessary paperwork to quicken and simplify the entire process. The faster you get the lender your information, the faster you can get approval for funding.
In Conclusion
The list, as mentioned above, is a great place to start if you need a bad credit loan for unemployed people. However, you can also contact us if you need further assistance. Our company specializes in helping people to find the financing and other financial tools that they need. We are not a lender. However, we connect ourselves with a network of reliable and trustworthy lenders who may have offerings that interest you. You can speak to one of our agents about personal loans, auto loans, home loans, debt consolidations, and more. We can even help you if you need financial coaching and information.
Indeed, we have resources that you can visit to learn more about managing debt and boosting your credit score. We have resources if you need to know some information about saving money, as well. Furthermore, we can get you in touch with credit counseling and debt management services. All you have to do is ask. We are a consumer advocate, and we always have your best interests at heart. You can reach out to us by calling us on the phone or submitting an online form. We'll assist you in any way that we can.
And if getting a loan still appear as a good idea for you and you want to have more information, you can fill in the form below.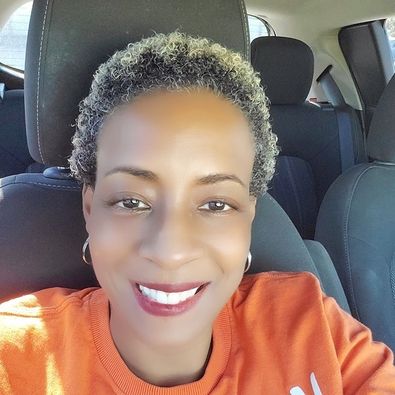 Timiarah Spriggs is a personal finance writer who specializes in credit score growth and smart budgeting. She share budgeting, saving, and financial planning advice with various renowned finance shows, podcasts, and finance sites. Timiarah discovered the world of personal finance out of necessity. Her passion lies in helping consumers stay afloat in the world of finance and become masters of their profiles.